Revolutionary Design and Features: A Comprehensive Apple Watch Series 8 Review
Apple continues to raise the bar for smartwatches, although it's not a significant upgrade over the already excellent Watch like the Series 6 or Series 7, Apple did release its new edition last year, the Series 8. So in this apple watch series 8 review, let's find out if the new watch from Apple is really new or if it's just all show no talks.
The Apple Watch Series 8 brings a couple of new features to the table, such as a temperature sensor and Crash Detection. The temperature sensor is a welcome addition, but it's limited to ovulation tracking, making it useful only for a specific demographic. The Crash Detection feature is similar to what the iPhone 14 offers, which could be useful during any sudden emergencies.
Apart from these two features, the Watch Series 8 also comes with a new color option or two, depending on your region. However, these minor upgrades might not be enough to convince Watch Series 7 or even Series 6 owners to upgrade.
Let's dive into the overall features that this new watch and inspect in apple watch series 8 review to find out more:
Table of Contents:
Apple Watch Series 8: Pros & Cons
While still having great performance and quality features, here's a quick look at Apple Watch Series 8's good sites and bad sites:
Pros:
  Cons:

👍 Gorgeous looking OLED display ;

👍 Great performance with S8 ;

👍 Ceramic & sapphire ensures premium build quality;

👍 New temperature and crash detection feature is a plus;

👍 Updated Bluetooth 5.3.

👎 Same old design as the Series 7;

👎Minor updates.
Check the latest price of Apple Watch Series 8
Apple Watch Series 8: Beautiful Yet Durable Design
The Apple Watch Series 8 is a stunning device with a sleek and modern design. It comes in two different sizes to cater to the different needs of users. The larger 45mm size has a high-resolution display with 396 by 484 pixels, while the smaller 41mm size has a display with 352 by 430 pixels. Both sizes have a 1.9-inch LTPO OLED display with 326ppi, which offers a bright and vivid visual experience, especially for outdoor activities like running, hiking, and sports.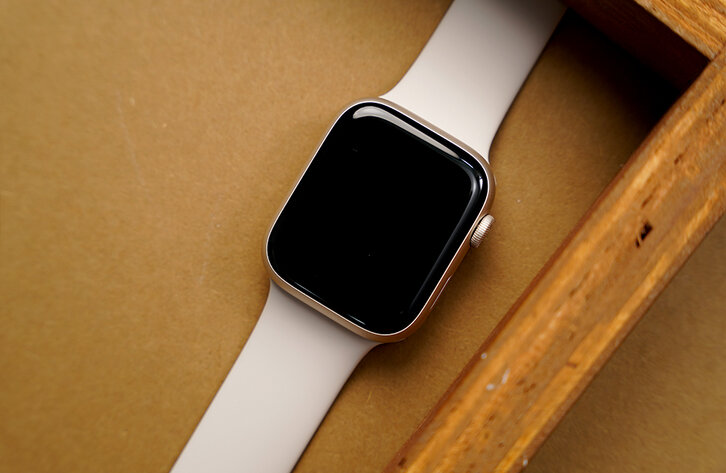 The device is made of high-quality materials, including an aluminum frame, sapphire & ceramic back, and Ion-X strengthened glass, which makes it durable and able to withstand wear and tear. The IP6X certification ensures that it is waterproof up to 50 meters, so you can take it for a swim or wear it in the shower without any worries.
One of the best features of the Apple Watch Series 8 is its lightweight design. The 45mm version weighs around 38 grams, while the 41mm version weighs just about 32 grams, making it comfortable to wear all day long, even during strenuous activities.
The design of the Series 8 also includes a new IP6X dust-resistant rating, which means it's better protected against dirt and debris than previous models. Additionally, Apple has introduced new colors for the Series 8, including a new green finish, which looks stunning.
The Series 8 also features a new Digital Crown, which has a wider base than previous models, making it easier to turn. The crown also features haptic feedback, which gives you a more tactile response when using it. The side button has also been redesigned, with a new oval shape that makes it easier to press.
Apple Watch Series 8: Performance & Connectivity
The Apple Watch Series 8 is equipped with the latest S8 chipset designed specifically for Apple watches, the dual-core CPU and PowerVR GPU deliver a snappy and responsive performance.
In fact, the 64-bit dual-core CPU is the same as the one found in the previous Series 7, so users can expect similar, reliable performance from the Series 8. In terms of storage, the Series 8 offers 32GB of internal storage, along with eMMC 5.1 storage and Bluetooth 5.3, an upgrade from the Series 7's Bluetooth 5.0 which ensures better connectivity overall.
For those who travel internationally, the Series 8 also offers international roaming, GPS, and cellular connectivity. Although there is no physical SIM card slot, users can activate an eSIM with a cellular model. This ensures that users can stay connected and track their fitness goals, no matter where they are in the world.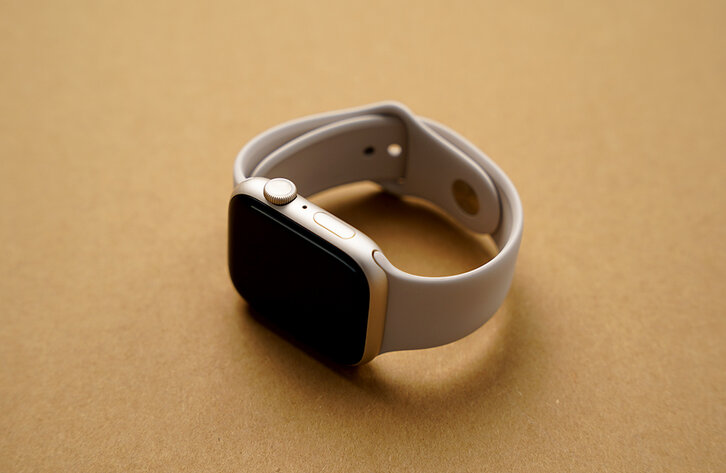 All in all, the Apple Watch Series 8 offers excellent performance and connectivity, making it a reliable and convenient choice for anyone looking for a top-of-the-line smartwatch.
Apple Watch Series 8: New OS and Features
Going a bit deeper into the apple watch series 8 review, and checking the new features of the Series 8, this latest model comes equipped with the all-new watchOS 9, which has been designed to help you stay on top of your health and safety like never before.
One of the standout features of the Series 8 is the comprehensive health-tracking functionality. With apps that monitor your heart rate, sleep patterns, and sensors that track your menstrual cycle, this watch is like having a personal health assistant on your wrist. Plus, the personalized watch faces and workout routines make it easy to stay motivated and on track with your fitness goals.
Additionally, the Series 8 features the ECG app, which can detect irregular heart rhythms and alert you to potential heart problems. The watch also includes a Blood Oxygen app, which can measure your blood oxygen levels, providing important information about your health.
But that's not all – with the use of temperature sensor which is especially useful for women's ovulation cycle which can track temperature fluctuations that signal ovulation. Additionally, the "emergency SOS" and "crash detection" feature ensures that you always have a safety net in case of an accident on the road.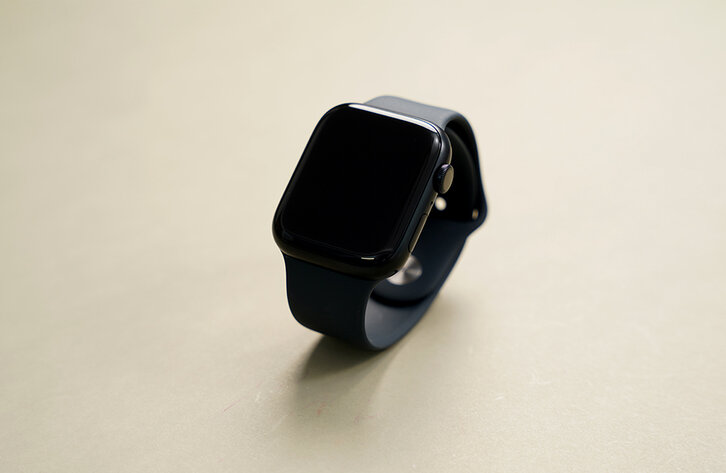 While the Series 8 may not have as many updates compared to the previous Series 7, the new features and software updates make this watch a bit wiser in case of your women's ovulation cycle details and everyone's safety with crash detection.
Apple Watch Series 8: Other Competitors Around
When it comes to smartwatches, there are many competitors in the market. The Apple Watch Series 8's main competitors are currently Samsung's Galaxy Watch and Google's Pixel Watch. 
Samsung has been making smartwatches for quite some time, and their latest release, the Galaxy Watch 5, is a formidable opponent. The watch is designed to work not only with Samsung's ecosystem but also with other Android devices, making it a more versatile option for Android users.
Google's Pixel Watch, on the other hand, is their first watch and comes with an impressive Exynos chipset along with an AMOLED display and glossy finish. It's a sleek-looking watch with a round design that will appeal to many users. However, it's worth noting that Google's wearables haven't yet achieved the level of popularity and brand recognition that Apple has.
Other competitors in the market include Garmin and Fitbit, both of which are known for their fitness-tracking features. Huawei also has a strong presence in the smartwatch market with watches that offer a good balance between professional design and functionality.
Ultimately, when it comes to choosing a smartwatch, it comes down to personal preferences and which ecosystem you're already invested in. Apple's seamless integration with its devices and software makes the Apple Watch Series 8 a strong choice for anyone already in the Apple ecosystem.
Apple Watch Series 8: Specs
And if you are looking for a more detailed view of the apple watch series 8 review, here are all the major specifications of the Series 8:
Specs
Apple Watch Series 8

Display

1.9

-inch

LTO OLED

, 45mm,

396×484 pixels, 1000nits


1.68

-inch LTO OLED,

41mm,

352×430 pixels, 1000nits




Ion-X strengthened glass, Always-on display

Protection

Glass front, ceramic/

sapphire crystal back

, aluminum frame

Platform

OS:

WatchOS 9.0, upgradable to 9.4


Chipset:

Apple S8


CPU:

64-bit Dual-Core

GPU:

PowerVR

Storage

Ram: 1GB




ROM: 32GB, eMMC 5.1

Battery

308mAh, Li-Ion, Wireless Charging

Features

Accelerometer, gyro, heart rate, barometer, always-on altimeter, compass, SpO2, VO2max,

temperature

(body),

Crash detection,

emergency SOS

Connectivity

Wi-Fi: 802.11, dual-band

Bluetooth: 5.3

NFC: YES

GPS: YES

Colors

Midnight, Starlight, Silver, Red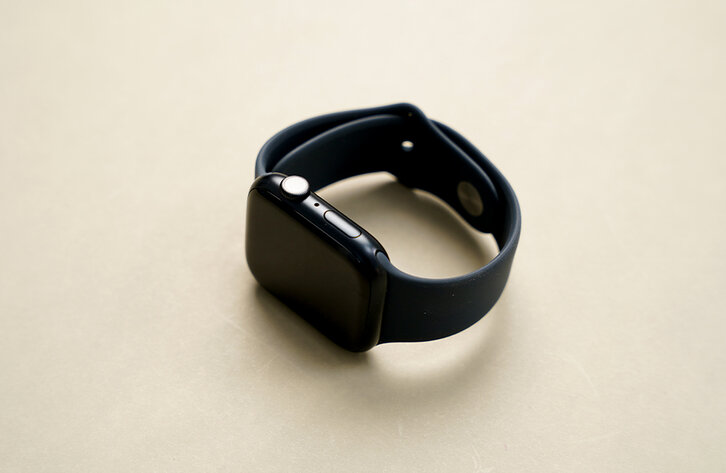 Verdict
The Apple Watch Series 8 is a great device for anyone who wants a powerful smartwatch that can track their health, fitness and wants to keep a safety assistant. There's no new design, although you get a new OS right out of the box. 
You do get similar features still available on the older Series 7 as well, which include important features like mindfulness, and cycling apps, as well as the Blood Oxygen app, ECG app, and fall detection. Well, you do get new temperature sensing and crash detection, but that's just a minor upgrade with a new sensor and a few safety features to switch from last year's Series 7.
Honestly speaking, if you don't own a new Apple watch, then the Series 8 would have been a great choice, with a newer S8 chipset along with watchOS 9 and updated features, the Series 8 from Apple really makes a standout against other watches like Galaxy watch 5 or the Huawei Watch GT 2.
In short, if you do own a series 7 from two years back, then it would be wiser to keep it as there are no major changes in the apple watch series 8. 
Based on all aspects of the apple watch series 8 review, you might be wondering whether you should go for it or not, well here are short key points for making a wiser decision:
Get the Apple Watch Series 8, if
You want a new watch from Apple and don't have any;

You require the latest features like

crash detection

&

skin temperature

;

You need the latest Apple S8 chipset along with updated watchOS 9.
Check Price Now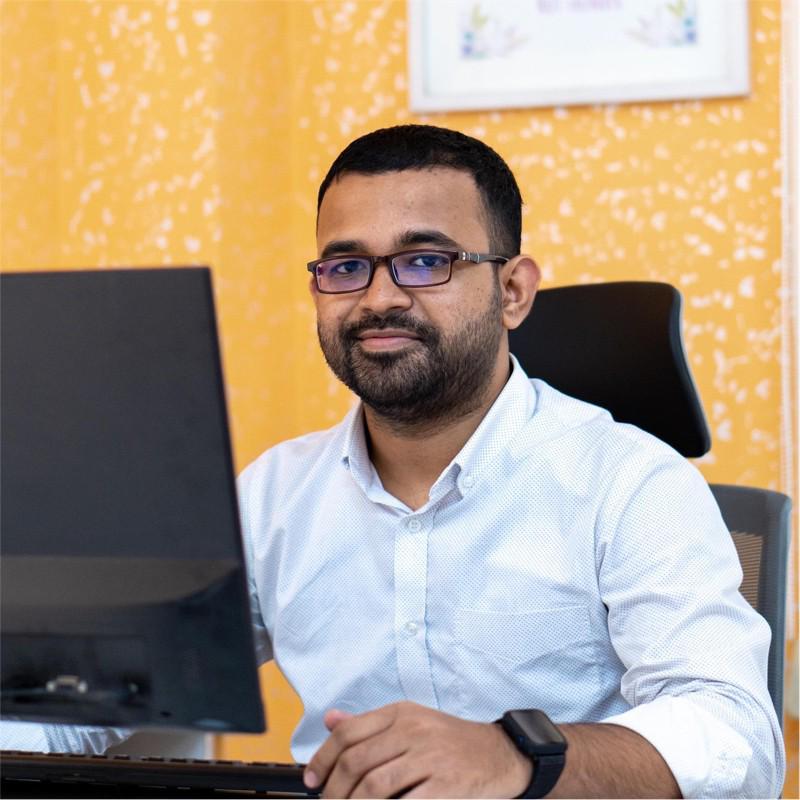 Mohammad Shariful Islam is the CEO and MD of Apple Gadgets, a leading e-commerce and retail chain for gadgets in Bangladesh. He has a passion for technology, entrepreneurship, and holds a decade of experience in gadget E-Commerce. He's committed to providing the best possible shopping experience for customers by delivering the latest and trendy gadgets.