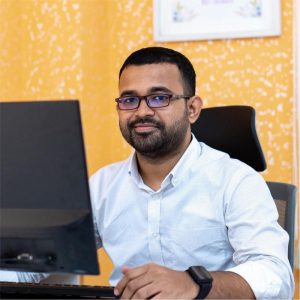 Mohammad Shariful Islam
Chief Executive Officer & Managing Director
AppleGadgets™ Ltd.
Dhaka, Bangladesh
Mohammad Shariful Islam is the Chief Executive Officer & Managing Director of Bangladesh-based leading gadget-selling e-commerce and retail gadget chain called Apple Gadgets.
Shariful is a technology enthusiast with a passion for entrepreneurship. With over a decade of experience in the e-commerce industry, Shariful has established himself as a prominent figure in the online and offline retail space.
Today, Apple Gadgets has become a go-to destination for tech enthusiasts across Bangladesh. With a vast inventory of the latest gadgets and cutting-edge technology, Apple Gadgets is constantly evolving to meet the needs of its customers.
As a CEO, Shariful is dedicated to providing his customers with the best possible shopping experience. Shariful with his team works tirelessly to ensure that every product sold on the website and retail store has the highest quality and meets the expectations of their customers.