OnePlus Buds Pro Review: Premium Design Meets Quality Sound
Step into the world of premium wireless earbuds with the OnePlus Buds Pro. Nearly two years ago, OnePlus introduced their Buds Pro option against the flagship AirPods, offering smart adaptive noise cancellation, 11 mm drivers, and a sleek design. 
These earbuds deliver crystal-clear audio and an immersive experience. With impressive battery life and warp charging technology, a quick 10-minute charge provides hours of playback. The OnePlus Buds Pro excel in voice calls, ensuring clear communication in noisy environments. 
In today's Oneplus buds pro review, we will explore every aspect of these earbuds to see how they stack up against the competition and uncover the intricacies that make them a standout choice in wireless audio.
Table of Contents:
 Pros & Cons

 Design & Build 

 Overall Performance

 Connectivity

 App & Customizations

 Battery Life

 Specs

 Verdict
OnePlus Buds Pro: Pros & Cons  
Pros:
  Cons:

👍 Premium build and Ergonomic wearable design;

👍 Three ENC Noise-Reduction Microphones;

👍 IP55 rated for water and sweat resistance;

👍 Spatial Audio for Android devices is a Plus;

👎 LHDC supports only the latest OnePlus devices;

👎 No manual equalization could disappoint some users.
OnePlus Buds Pro: Design & Build
Design
The design and build of the OnePlus Buds Pro truly showcase the attention to detail and craftsmanship that OnePlus is known for. Weighing in at just around 52 grams, these earbuds come in a compact body that feels remarkably lightweight.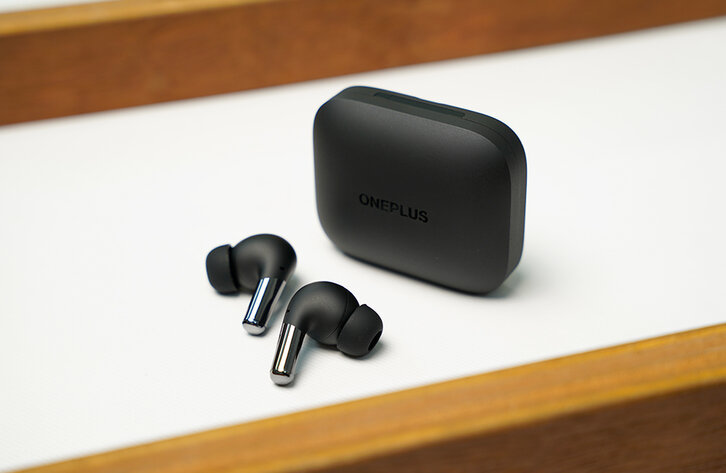 One of the standout design features is the sleek matte finish, available in both matte black and glossy white options. This finish not only adds a touch of elegance but also ensures a comfortable grip. 
The OnePlus logo is tastefully embedded on the upper side of the case, while the front features a convenient mini LED indicator. To charge the case, you'll find the Type-C port located on the back, allowing for hassle-free charging.
Build
When you open the case, you'll be greeted with a sense of sophistication. The premium polycarbonate coating gives the body a refined look, and the magnetic opening is reminiscent of opening a precious gem box. 
Inside the case, you'll find the two earbuds, each sporting a matte top and a glossy finish at the bottom. Moreover, you'll IP55 rating for protecting the Buds Pro against dust and water. And at the same time, you also get an IPX4 rating for the case to save it from sudden water splashes.
OnePlus Buds Pro: Overall Performance
Sound Quality
The audio quality of the OnePlus Buds Pro is truly impressive, thanks to its powerful 11mm drivers and wide frequency range of 20 to 20,000Hz. This combination results in boosted sound and deeper audio, enhancing your overall listening experience and making every moment more immersive.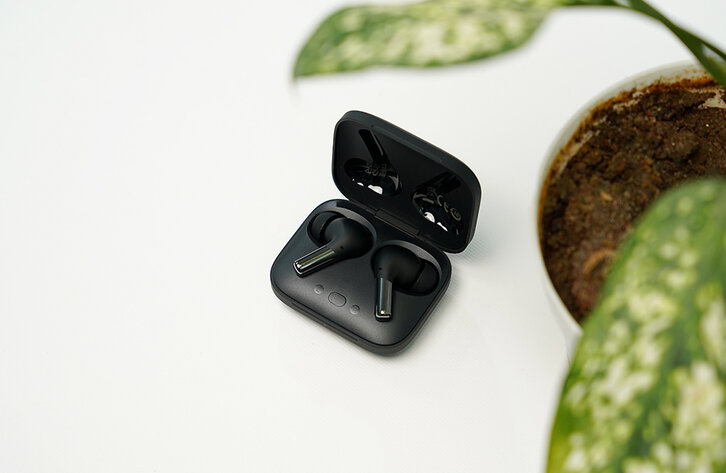 When it comes to bass response, the Buds Pro delivers a satisfying punch. While there may be a slight compromise in detail, especially when it comes to music, the overall experience remains enjoyable. When consuming video content, you'll hardly notice any major differences. 
The inclusion of LHDC (Low latency HD audio codec) further elevates the audio quality, providing high-resolution audio with support for bit rates ranging from 24-bit to up to 900kbps. However, it's worth noting that only a few of OnePlus' latest devices support LHDC, which can be seen as a downside.
Microphone
The microphone performance of the OnePlus Buds Pro is commendable, accurately capturing voices and ensuring clear and precise communication during calls. Whether you're using them for personal or professional purposes, the microphone quality won't disappoint.
Noise Cancelation 
One of the standout features of the Buds Pro is its active noise cancellation (ANC) capabilities. Equipped with three microphones placed strategically around each earbud, coupled with AI-powered noise reduction algorithms and three ENC (Environmental Noise Cancellation) systems, the Buds Pro effectively blocks out external noise. 
This ensures that your music and calls remain crystal-clear, allowing you to enjoy your audio without any disturbances.
OnePlus Buds Pro: Connectivity 
Connectivity is a strong suit of the OnePlus Buds Pro, providing a seamless and reliable experience. With Bluetooth 5.2 and support for SBC, AAC, and LHDC audio codecs, you can expect excellent audio quality without putting a strain on processing power.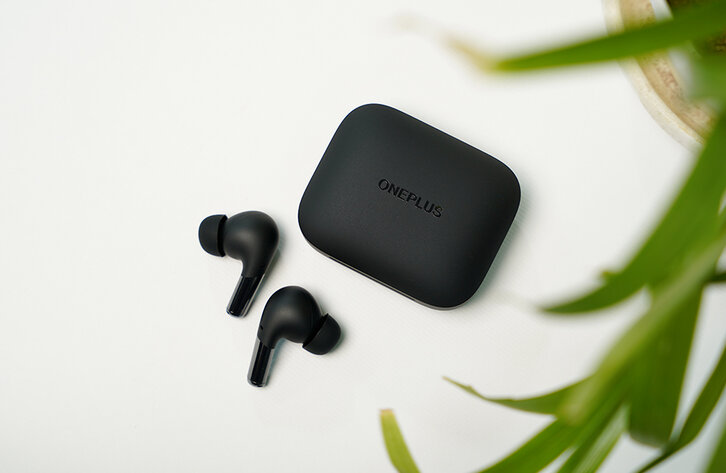 The wireless range is impressive, allowing you to move around freely within a range of up to 10 meters without experiencing any loss in connection. Fast pairing and dual connection further enhance the convenience of using the Buds Pro. Pairing with your devices is a breeze, and switching between two paired devices for an amplified audio experience is effortless. 
Whether you're dancing to your favorite tunes or switching between devices on the go, the OnePlus Buds Pro ensures a smooth and uninterrupted connection.
OnePlus Buds Pro: App & Customizations
The OnePlus Buds Pro offers a seamless and customizable experience through its dedicated app. Pairing these earbuds with OnePlus devices is a breeze, and the interface and UI resemble the user-friendly style of Apple's AirPods. The OnePlus Buds App provides extensive options for customization when connected via Bluetooth.
Within the app, you'll find an array of controls at your fingertips. From toggling ANC on or off to adjusting transparency levels, you have full control over your audio experience. The app also allows you to customize the earbud controls, including a unique pinch and hold feature exclusive to the Buds Pro.
Even if you're using the Buds Pro with non-OnePlus devices, you can easily access all the necessary settings by installing the Oppo HeyMelody app, available for both Android and iOS. You'll find the same features and user interface as in the OnePlus app.
Two notable features enhance the overall experience. The OnePlus audio ID employs beeps and frequency tests to create a personalized audio profile tailored to your hearing preferences. This feature helps you better understand how you perceive sounds. Additionally, the Zen Mode Air acts as a barrier, reminding you to take breaks and give your ears a rest, ensuring the safety of your ear health.
OnePlus Buds Pro: Battery Life 
When it comes to battery life, the OnePlus Buds Pro truly shines, providing a worry-free experience for all-day use. With a fully charged battery, these earbuds offer an impressive 38 hours of playback time, ensuring you never run out of juice during your music or call sessions. The charging case itself boasts a 520mAh battery, while each pair of the Buds Pro is equipped with a 40mAh battery.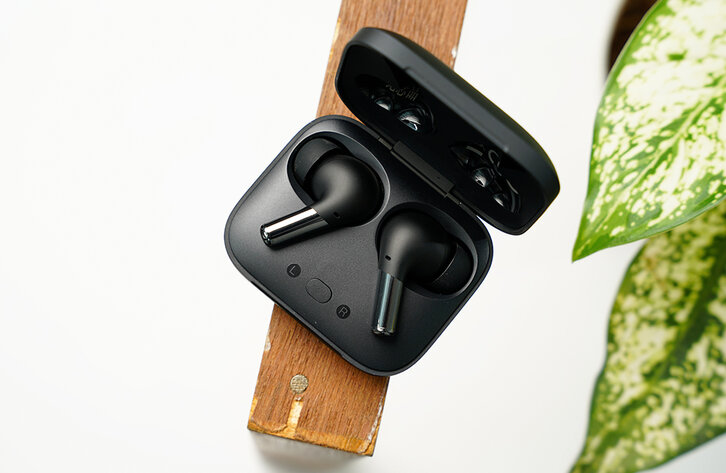 It's important to note that with the active noise cancellation (ANC) turned on, you can enjoy up to 28 hours of playback. However, if you're aiming for even more extended battery life, simply turning off the ANC will grant you up to 38 hours of uninterrupted usage. This flexibility allows you to tailor your listening experience to your specific needs.
The OnePlus Buds Pro also offers the convenience of wireless charging, as it is Qi-Certified. Additionally, a Type-C cable is included in the box for wired charging options. What's more, thanks to the Warp Charge technology, a mere 10 minutes of charging can provide an impressive 10 hours of battery life, ensuring that you're never held back by a low battery.
For music enthusiasts, the OnePlus Buds Pro delivers an outstanding 7 hours of continuous music playback with a full charge. This longevity allows you to fully immerse yourself in your favorite tunes without any interruptions. With its robust battery performance, the OnePlus Buds Pro proves to be a beast for those who crave an immersive audio experience that lasts.
OnePlus Buds: Specs
While still understanding all the significant details inside the Oneplus buds pro's review here are the more technical specifications of the OnePlus Buds Pro down below:
Specs
OnePlus Buds Pro

Body

Weight Earbuds: 4.35 g

Charging case: 52 g
Earbuds: IP55 Water & Sweat Resistance
Charging Case: IPX4

Audio

11mm dynamic drivers




Frequency Response: 20Hz – 20,000Hz

Noise Cancellation

Smart Adaptive Noise Cancellation




Transparency Mode

Wireless Range

10 meters

Battery

Charging Case: 520mAh




Per Earbud Battery: 40mAh




Interface:

Type-C

Wireless

, Qi-Certified

Warp Charge

10 mins for 10 hours (charging case + earbuds combined)

Playtime

Playback with ANC ON: Up to 5 hours

Playback with ANC OFF: Up to 7 hours

Phone call Up to 3 hours (phone call)

Bluetooth Version

BT 5.2

Colors

Matte Black, Silver, Glossy White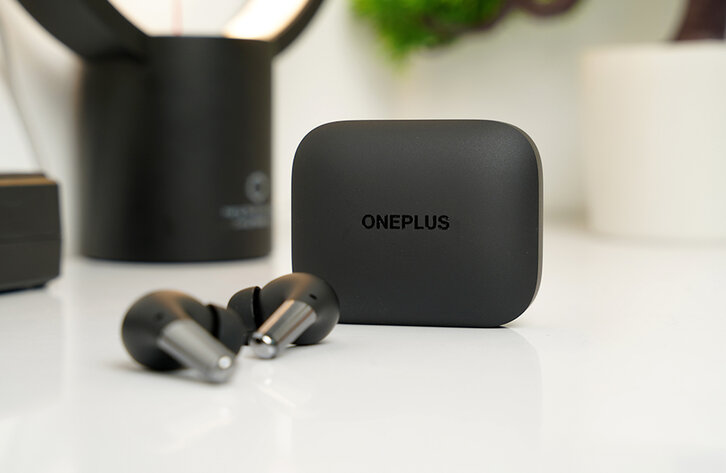 Verdict
To be honest, the OnePlus Buds Pro proves to be a compelling choice for those seeking a sleek and powerful wireless earbud experience. The combination of good sound quality, driven by impressive drivers and AI-enhanced ANC, ensures an immersive audio experience. 
The premium design and user-friendly app interface add a touch of sophistication to the overall package. While the exclusive LHDC codec support limited to OnePlus devices may be a drawback for some, it still offers a range of other audio options for an enjoyable listening experience. The battery life, powered by the 520mAh capacity, is excellent, making it a suitable choice for travelers and anyone in need of long-lasting performance. 
The OnePlus Buds Pro strikes a balance between style and functionality, delivering great sound quality and a sleek design. It's an appealing choice for those looking to elevate their audio experience.
So, the Oneplus buds pro review shows how premium this earbud can be, yet if you are still wondering why you should get the OnePlus Buds Pro, here are a few points that might convince you:
Get the OnePlus Buds Pro, if
> You need premium-looking earbuds;
> You want the 11mm dynamic drivers for great sound;
> You require the LHDC codec for high-definition audio.
> You travel a lot and require a good amount of battery life. 
Check Price Now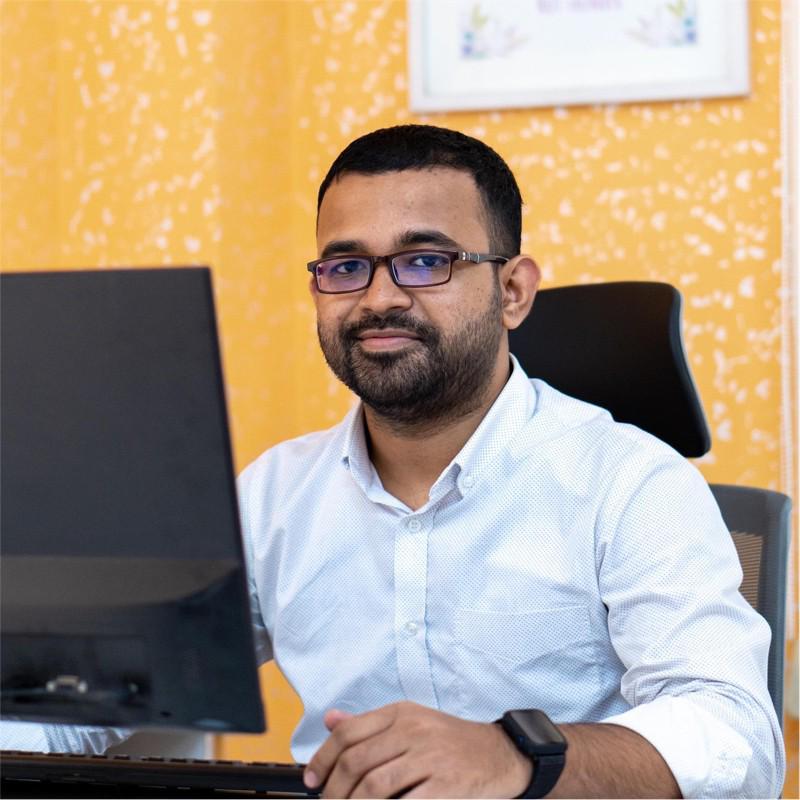 Mohammad Shariful Islam is the CEO and MD of Apple Gadgets, a leading e-commerce and retail chain for gadgets in Bangladesh. He has a passion for technology, entrepreneurship, and holds a decade of experience in gadget E-Commerce. He's committed to providing the best possible shopping experience for customers by delivering the latest and trendy gadgets.