iPhone 11 Review: Once A Great Phone Now at Less Price!
The iPhone 11 has quickly become a favorite among tech enthusiasts and budget-conscious consumers alike. Even after three year's the phone is packed with impressive features and a more affordable price tag, it offers excellent value for those seeking a high-quality smartphone. 
Building upon the success of its predecessor, the iPhone XR, the iPhone 11 boasts notable upgrades in both performance and battery life. Its A13 Bionic chip ensures seamless multitasking and smooth gaming experiences. Additionally, the improved battery life allows for all-day usage without the need for frequent charging.

Let's find out in today's iPhone 11 review, about how its affordability and impressive features prove to be a top choice for users seeking flagship-level performance at a lower price point.
Table of Contents:
iPhone 11: Pros & Cons
Before jumping into the overall iPhone 11 review, here's a quick heads up about the iPhone 11's good and bad sites:
Pros:
  Cons:

👍 Fast performance with A13 Bionic;

👍 All-Day battery life;

👍 Dual Camera takes stunning photos;

👍 New Dark Mode works great.

👎 Similar design from iPhone XR;

👎 Only a 5W charger comes with the device.
Check the latest price of iPhone 11
iPhone 11: Design & Build
Corning Glass

IP68 (Up to 2meters for 30min)

Aluminum Framing
Design
The iPhone 11 carries forward the design elements of its predecessor, the iPhone XR, providing users with a familiar and comfortable feel. With dimensions of 150.9mm in height and weighing 194 grams, the iPhone 11 closely resembles the XR in terms of its physical attributes.
One notable enhancement in the design is the inclusion of a dual camera module at the rear, accompanied by a flash. This camera setup is seamlessly integrated into the matte camera cutout, while the rest of the back is corning glass that gives you a premium look to it.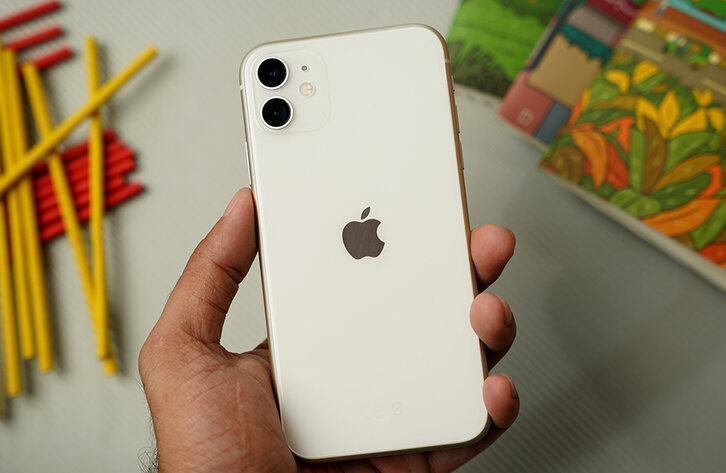 Build
The build quality of the iPhone 11 is robust and reliable. It features a solid 7000 series aluminum frame, ensuring durability and protection. The front and back are made of durable Corning glass, making it resistant to scratches and minor drops.
For added peace of mind, the iPhone 11 is equipped with IP68 water resistance, allowing it to withstand being submerged in up to 2 meters of water for approximately 30 minutes. This feature safeguards the device against accidental splashes or rain showers.
The placement of buttons on the iPhone 11 remains consistent with previous models. The volume rocker and the silent or ring slider are positioned on the left side, while the power button and SIM tray are located on the right side.
Audio quality is enhanced with the inclusion of dual stereo speakers. One speaker is situated at the bottom of the device, while the earpiece acts as the second speaker, creating a rich and immersive audio experience.
Apple offers a range of color options for the iPhone 11, catering to different preferences. Users can choose from black, green, yellow, purple, red, and white, allowing for personalization and individual style expression.
iPhone 11: Display
True Tone Display

625 nits max brightness
The iPhone 11 provides a vibrant and immersive display that brings your content to life. Retaining the same 6.1-inch Liquid Retina IPS LCD display as its predecessor, the iPhone XR. Although it is not as good as the Pro Models which has an OLED panel, still it offers a delightful viewing experience with bright and accurate colors
The 1792 by 828 resolution ensures sharpness and detail, delivering a pixel density of 326ppi for a visually pleasing experience.
One notable feature of the iPhone 11's display is the all-sensor cutout notch at the top which houses the facial recognition as well, which may take some getting used to. However, once you adapt, it seamlessly blends into the overall design and doesn't hinder the overall experience.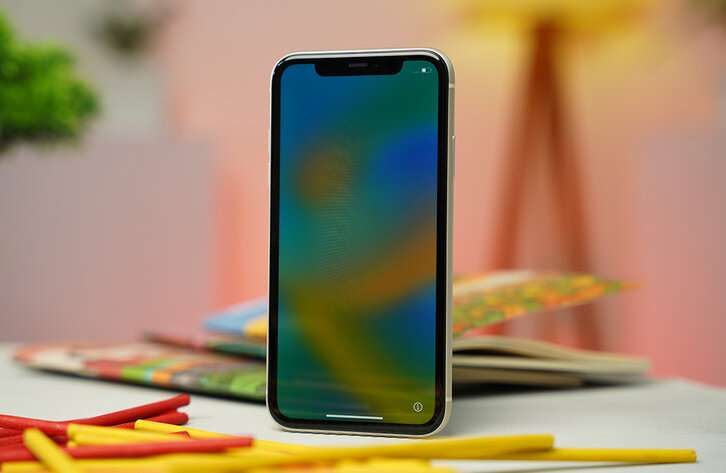 With HDR10 support and Dolby Vision, the iPhone 11 allows for stunning HDR content viewing and streaming from popular platforms like Netflix. Whether you're watching movies, videos, or playing games, the display truly enhances the visual experience, bringing out the richness and depth of colors.
The true tone feature is another valuable addition to the iPhone 11's display. It automatically adjusts the white balance based on the ambient lighting conditions, ensuring that the colors appear natural and well-balanced in any environment.
While having a typical 60Hz refresh rate is rare nowadays in high-hand devices, while still, the iPhone 11's display is pretty responsive in gaming. And, if you are someone who uses their phones outside a lot during sunlight, the display goes up to 625 nits of max brightness, so no problems about using outdoors.
iPhone 11: Camera
12MP Dual Camera

4K Recording

Portrait & Night Mode
The iPhone 11's camera system was a significant upgrade from its predecessor, the iPhone XR, featuring a dual camera setup that greatly enhanced its photography capabilities. With a 12MP main camera and a 12MP ultra-wide lens, which offers users a versatile and high-quality photography experience.
The 12MP main shooter with an f/1.8 aperture excelled in outdoor photography, delivering vibrant colors and impressive detail capture. The images produced by this camera were rich and visually appealing. Meanwhile, the 12MP ultra-wide lens with an f/2.4 aperture provided a wider field of view, allowing users to capture expansive scenes with decent color reproduction and comparable detail to the main shooter.
The iPhone 11's camera also excelled in video recording, supporting 4K resolution at up to 60 frames per second, complete with 2x optical zoom. This made it an excellent choice for capturing high-quality videos with smooth motion and excellent clarity.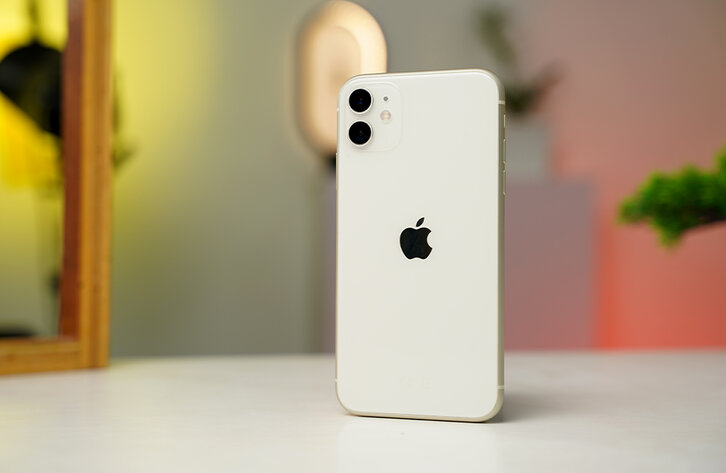 The 12MP front-facing camera on the iPhone 11 was also noteworthy, capturing impressive selfies with accurate colors, balanced sharpening, and good dynamic range. The camera automatically adjusted between wide-angle and portrait modes based on the phone's orientation, providing users with convenient options for capturing the perfect selfie.
While the portrait mode on the base iPhone 11 lacked the depth mapping feature found in the Pro versions, it still produced satisfactory results. The absence of a dedicated telephoto lens meant that the base iPhone 11 was unable to achieve the same level of optical zoom as the Pro version.
The night photography was another area where the iPhone 11 excelled, especially with the main shooter. With the night mode activated, users could capture detailed images with excellent colors and contrast, even in low-light conditions. However, there is no night mode with ultra-wide so even if you try to shoot night photography with an ultrawide camera lens it won't be good.
iPhone 11: Performance
A13 Bionic (7 nm+)

4GB RAM

64GB to 256GB Storage (NVme)
The iPhone 11 is a powerhouse when it comes to performance, thanks to its impressive features and cutting-edge technology. At the heart of this device lies the A13 Bionic chip, which was hailed as the best chipset of 2019. 
Chipset & Speed
Built on a 7-nanometer plus process, the A13 Bionic delivers exceptional performance with a clock speed of 2.65GHz, surpassing its predecessor, the A12 Bionic found in the iPhone XR, which had a clock speed of 2.5GHz. This boost in processing power makes the iPhone 11 ideal for multitasking, ensuring smooth and seamless performance even with demanding applications.
iPhone 11 RAM & Cooling
Furthermore, Apple has upgraded the RAM options in the iPhone 11, increasing it from 3GB in the iPhone XR to 4GB. This enhancement allows for a lag-free experience even when playing resource-intensive games like PUBG MOBILE or Fortnite, which require higher RAM usage. Additionally, the inclusion of heat-dispersing graphene layers helps the iPhone 11 stay cool during intensive gaming sessions, minimizing the impact of thermal throttling.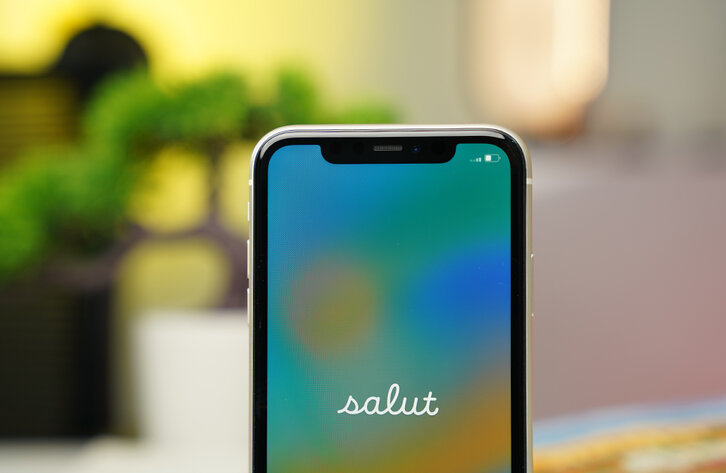 Storage
When it comes to storage, the iPhone 11 offers options ranging from 64GB to a generous 256GB. With NVMe fast technology, the storage on the iPhone 11 is not only efficient but also utilizes fewer system resources compared to many Android devices that typically use UFS 2.1 storage.
While the iPhone 11's dual 12MP camera sensors allow for stunning photography, it's worth noting that there are no expandable storage options or SD card slots available. However, with storage capacities of up to 256GB, most users will find ample space for their photos and videos.
In terms of visual performance, the iPhone 11 excels with its stereo speakers supporting Dolby Atmos and Dolby Vision. This feature enhances the audio and video playback experience, particularly when consuming higher-end content on your iPhone 11.
iPhone 11: Software & UI
iOS 13

Sign-In with Apple

Dark Mode
The iPhone 11 comes equipped with the iOS 13, which builds upon the foundation of its predecessor, iOS 12 while introducing several notable adjustments. One of the most visually striking features is the introduction of a system-wide dark mode, offering a sleek and stylish black-tone theme for users who prefer a darker aesthetic.
Additionally, the iPhone 11 introduces haptic touch, which replaces the previous 3D touch functionality. This feature allows users to access recent changes within apps or messages by simply applying pressure to the screen, providing a convenient and intuitive way to view context-sensitive actions.
The software also enhances the photo editing capabilities of the iPhone 11, offering users a range of actions and filters to choose from. With the introduction of an intensity slider, users can now customize their photos and videos even further, adding a personal touch to their visual creations.
In terms of security, iOS 13 introduces a new private and secure sign-in option for foreign apps and websites. With just a tap, users can ensure their data remains protected, providing peace of mind in an increasingly interconnected world.
Furthermore, iOS 13 optimizes performance and responsiveness, resulting in faster app launches and improved Face ID recognition. The enhanced speed and accuracy of Face ID make unlocking the iPhone 11 a seamless and efficient experience, further adding to overall user satisfaction.
iPhone 11: Battery Life
3110mAh Battery

Qi Wireless Charging
The iPhone 11 may be a three-year-old model, but it still impresses with its battery performance and charging capabilities. Equipped with a 3110mAh battery, it offers a slight improvement over its predecessor, the iPhone XR, which had a 2942mAh battery.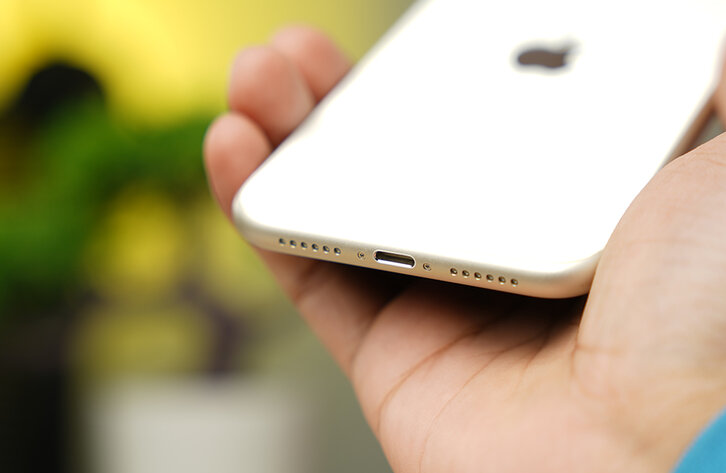 The battery life of the iPhone 11 is exceptional, allowing for all-day usage without the need for frequent charging. Surprisingly, it outperforms even the iPhone 11 Pro regarding battery longevity.
While the iPhone 11 comes with a 5W charger in the box, it may take a bit longer to charge the device fully. However, Apple states that it is compatible with 20W fast chargers, which can significantly reduce charging time. Investing in a fast charger can enhance the charging experience.
Moreover, the iPhone 11 supports Qi wireless charging, providing the convenience of charging without cables. To utilize this feature, you will need to purchase a wireless charging pad separately, allowing you to enjoy the convenience of wireless charging.
Overall Specification of iPhone 11
While still understanding all the major details inside the iPhone 11 review, here are the more technical specifications of the iPhone 11 down below:
Specs
iPhone 11

Display

Liquid Retina IPS LCD, 6.1‑inch display, 828×1792 resolution (326ppi), HDR10, Dolby Vision

Protection

Corning-Made Glass for Front and Back, Aluminum Frame (7000 series), IP68 (Up to 2m for 30)

Camera

Main: 

12 MP

, f/1.8, Wide, OIS

           12 MP, f/2.4, Ultrawide, (2x Optical Zoom)

Video: 4K@24,25,30,60fps
Front: 12MP f/2.2, HDR, Gyro-EIS

Video: 4K@24/25/30/60fps, 1080p@30/60, Slo-mo 1080p@120fps

Platform

OS:

iOS 13, upgradable to iOS17

CPU: A13 Bionic (7nm+)

GPU: Apple GPU (4-core graphics)

RAM

4GB 

ROM

64GB, 128GB, 256GB

Battery

43110,

20W Wired, Wireless, Qi

Audio

Dolby Atmos,

Spatial Audio, Built‑in stereo speaker

Connectivity

Wi-Fi 802.11, LTE, Bluetooth 5.0

Colors

Black, Green, Yellow, Purple, (PRODUCT)RED, White
Verdict
Long story short, the iPhone 11 is a true performer, equipped with features that elevate its capabilities to new heights. With its impressive A13 Bionic chip, this device stands among the fastest mobile processors available, delivering exceptional speed and responsiveness. 
With the 4GB of RAM & NVme storage, multitasking becomes a breeze, allowing you to seamlessly switch between apps without any slowdown. The dual-camera system of the iPhone 11 captures breathtaking photos and videos, offering a wide-angle lens and a telephoto lens for added versatility. 
And when it comes to battery life, the iPhone 11 truly shines, effortlessly lasting an entire day, even with heavy usage. Join us as we dive deeper into this review of the iPhone 11, exploring its impressive features and unrivaled performance.
So, If you're in the market for a new iPhone at an affordable price, the iPhone 11 is definitely worth considering.
Based on all aspects of the iPhone 11 review, you might be wondering if it's the right choice or not, well here are short key points for making a wiser decision:
Get the iPhone 11, if
You require a great phone at a less price;

You want the powerful performance of A13 Bionic;

You need an All-Day battery life from an iPhone.
Check Price Now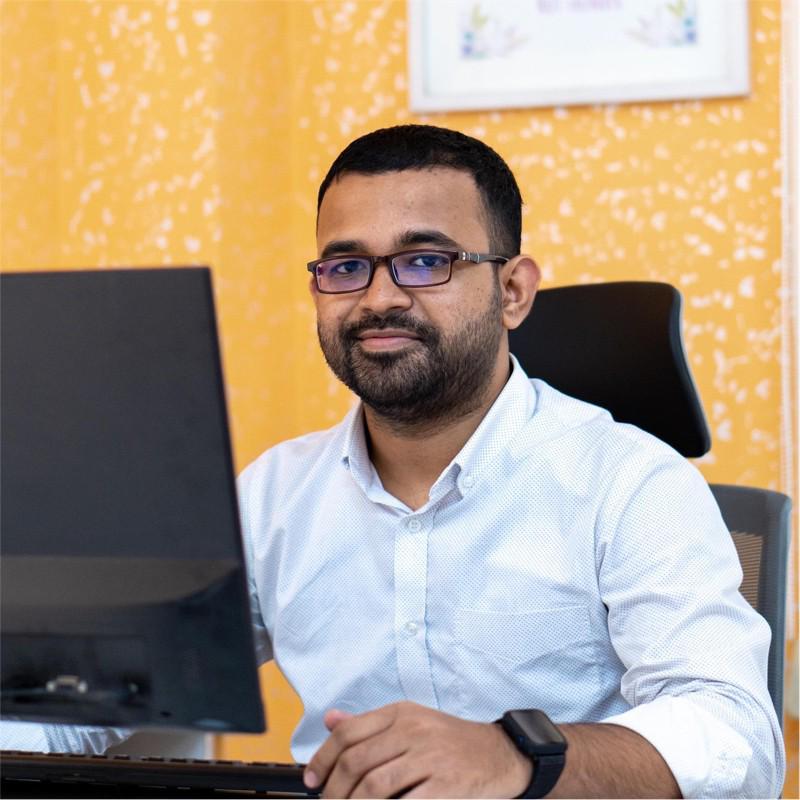 Mohammad Shariful Islam is the CEO and MD of Apple Gadgets, a leading e-commerce and retail chain for gadgets in Bangladesh. He has a passion for technology, entrepreneurship, and holds a decade of experience in gadget E-Commerce. He's committed to providing the best possible shopping experience for customers by delivering the latest and trendy gadgets.