Oneplus Bullets Wireless z2 Review
In a market dominated by true wireless earbuds and AirPods, some brands continue to cater to those who prefer neckband-style headphones, and OnePlus stands out among them. Known for producing high-quality neckbands, OnePlus introduced the Bullets Wireless Z2, a trendy and upgraded version of their previous models.
Having already impressed users with the original Bullets Wireless and the bass edition, OnePlus took it up a notch with the Bullets Wireless Z2, released in March 2022. The neckband boasts updated sound drivers, ensuring a captivating audio experience. 
Not only does it deliver top-notch sound quality, but it also excels in providing clear and crisp call quality. With its commendable battery life, the Bullets Wireless Z2 aims to remain a top choice for those who favor neckband-style headphones.
In today's oneplus bullets wireless z2 review, we will explore whether this neckband is worth your investment, delving into its features, performance, and overall appeal.
Table of Contents:
1. OnePlus Bullets Wireless Z2: Pros & Cons
Pros:
  Cons:

👍 Great 12.4mm Dynamic Drivers;

👍 Sleek design and colors;

👍 IP55 Water Resistance;

👍 Amazing Bass-heavy sound quality

👍 Reliable battery life;

👎 All plastic Build;

👎 No aptX or LDAC codec
Check Latest Price of OnePlus Bullets Wireless Z2
2. OnePlus Bullets Wireless Z2: Design & Build
Plastic Build

Soft Eartips

IP55 Water Resistance
Design
The design and build of the OnePlus Bullets Wireless Z2 leave a lasting impression, combining sleek aesthetics with thoughtful functionality. The first thing that catches the eye is its slim and stylish profile, exuding an air of modernity and sophistication.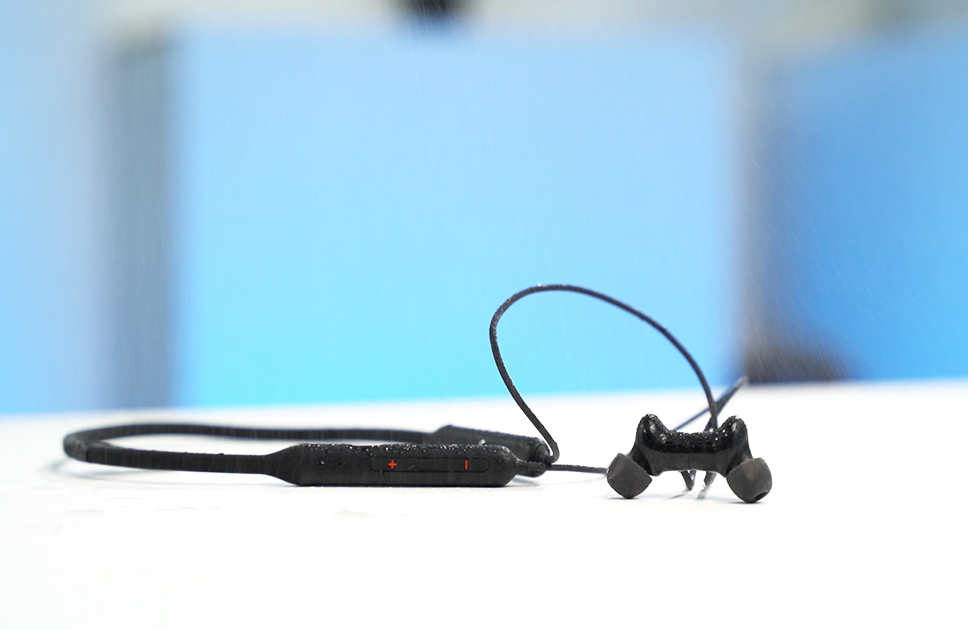 Crafted with an all-matte finish, the neckband promises a comfortable fit without any itchiness, making extended usage a breeze. The OnePlus logo tastefully adorns the left side, alongside the convenient USB Type-C charging port, ensuring quick and hassle-free charging. The In-Ear ear tips are soft and comfortable to use, also there are extra large or small ear tips included inside the box for perfect fit.
Operational ease is a key highlight, thanks to the well-placed and clicky buttons. On the right side, a trio of buttons—volume rocker, pairing button, and a white connecting LED notification light—make managing calls and music an effortless experience. The intuitive design allows users to navigate through their audio preferences with ease.
Colors
The Bullets Wireless Z2 comes in two appealing color options. The "Magico Black" offers a sleek matte black hue with striking red button markings, while the "Beam Blue" flaunts a captivating royal blue shade reminiscent of the deep ocean, accentuated by red button markings.
Build
Though constructed mainly from plastic, the build quality is far from cheap, as it exudes durability and reliability. Remarkably lightweight at just 26.65 grams, the neckband becomes a comfortable companion for extended wear.
Fitness enthusiasts will appreciate the IP55 water and sweat resistance, providing confidence during intense workouts and active routines. However, it's essential to remember that while it can withstand sweat and light splashes, it's not suitable for swimming in deep waters.
3. OnePlus Bullets Wireless Z2: Sound Quality
12.4 mm 

AI Noise cancellation

SBC, AAC
The OnePlus Bullets Wireless Z2 is a testament to OnePlus' commitment to providing outstanding sound quality in its audio products. Building on the success of its previous Buds series and neckbands, the company has once again delivered an exceptional audio experience.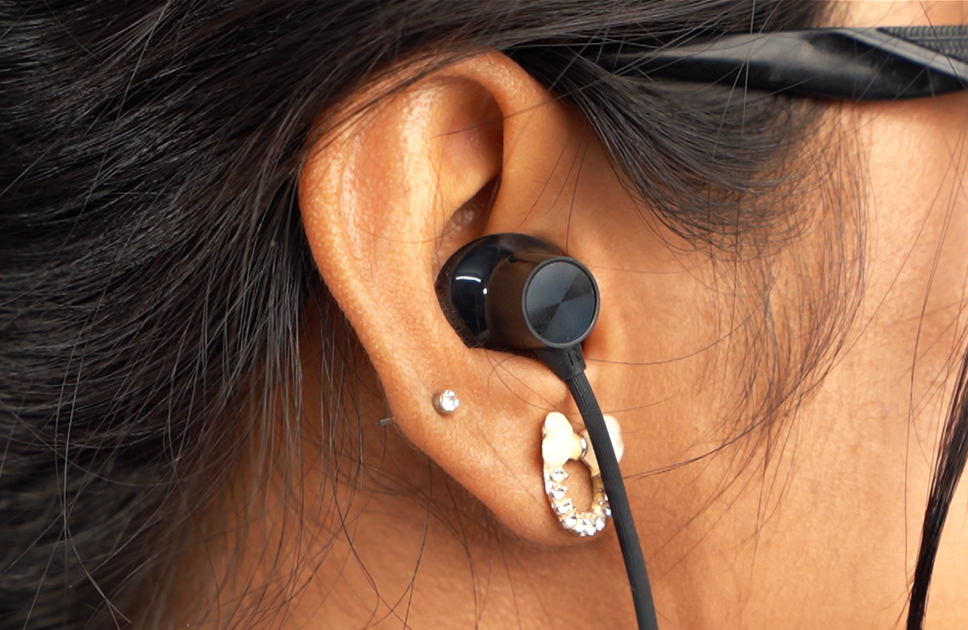 Drivers
The key to the enhanced sound quality lies in the upgraded 12.4mm dynamic drivers used in the Bullets Wireless Z2. These drivers are larger and more powerful than the ones found in their predecessor, the Bullets Wireless Z, which featured a 9.2mm driver. The result is a richer and more immersive sound, making it a substantial upgrade for those seeking superior audio performance.
Sound CODEC
Besides that, they come with two audio codecs, one is the SBC and another one is the AAC, both are good in a sense, although SBC is slightly better than AAC. The sad news though, is you don't get the other two quality codecs aptx and LDAC, which also help to provide quality sound.
Music & Media
When listening to music, especially bass-heavy tracks like "For Whom the Bells Tolls" or "Feel Good Inc" by Gorillaz, the Bullets Wireless Z2 impresses with its deep and impactful bass. Additionally, the emphasis on bass and treble adds an extra layer of excitement to high-frequency action movies like "Avengers Endgame."
However, it's worth noting that the heavy bass can sometimes overpower the original vocals of songs, which may not be ideal for all listeners, especially those who prioritize vocal clarity.
To ensure a smooth audio experience, OnePlus has incorporated "Anti distortion audio tech" within the Bullets Wireless Z2. This technology guarantees distortion-free playtime, enhancing the overall enjoyment of your favorite tunes. Moreover, the headphones excel in sound imaging, making them an excellent choice for hip-hop and electronic music lovers who appreciate detailed and accurate sound reproduction.
4. OnePlus Bullets Wireless Z2: Latency & Gaming
The OnePlus Bullets Wireless Z2 earphones boast impressive features, but when it comes to latency, there are some important points to consider. For OnePlus devices, the earphones offer a minimum latency of 94ms, ensuring smooth audio synchronization. This makes them perfect for media consumption, such as watching movies or streaming YouTube videos on an iPhone, where latency is virtually unnoticeable.
However, when paired with other Android devices using the AAC audio codec, the latency increases slightly, taking more time to sync. On the other hand, the SBC codec performs better in terms of sync, allowing for seamless track skipping or play/pause functionality.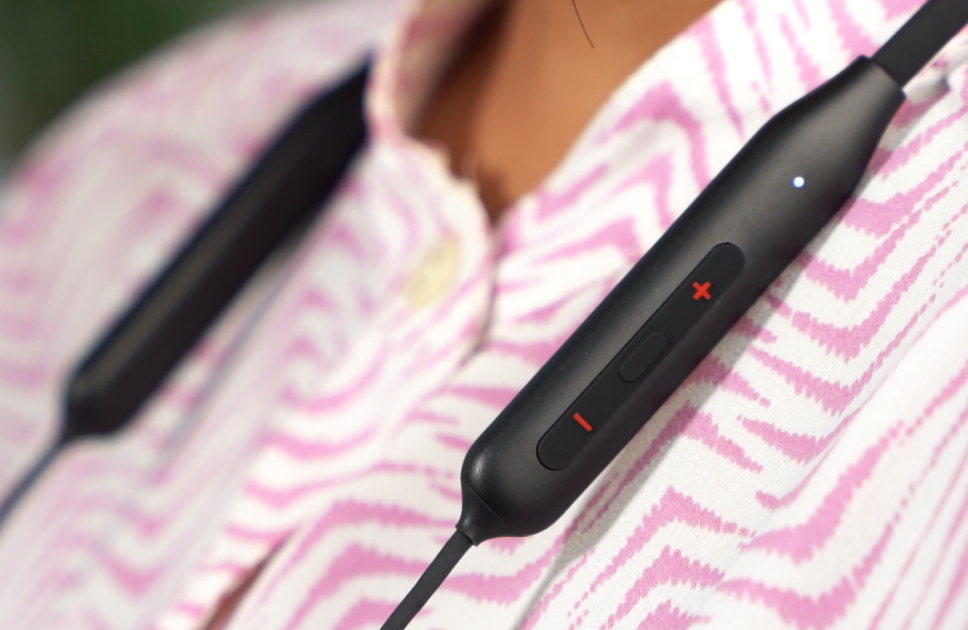 Gaming
Where the OnePlus Bullets Wireless Z2 falls short is in gaming. Unfortunately, the earphones lack a specific low-latency mode, resulting in a suboptimal performance for competitive gaming. Gamers should not expect super low latency while playing games like PUBG Mobile or Call of Duty Mobile, which demands lightning-fast response times.
5. OnePlus Bullets Wireless Z2: Calling & Microphone
The OnePlus Bullets Wireless Z2 offers a reliable and satisfactory calling experience with its Bluetooth 5.0 technology, ensuring stable connectivity for uninterrupted conversations. Users appreciate the average call quality, providing clear audio and hassle-free communication. While the microphone quality may not match that of high-end headsets, it performs decently and effectively captures the user's voice during calls.
Microphone
During real-world microphone tests, the OnePlus Bullets Wireless Z2 impresses with its ability to transmit clear and understandable voice to the person on the other end. This makes it a suitable choice for everyday use, whether you're making calls for work or staying connected with friends and family.
6. OnePlus Bullets Wireless Z2: Controls & Connectivity
Instant Pair with OnePlus Devices;

BT 5.0
Button Control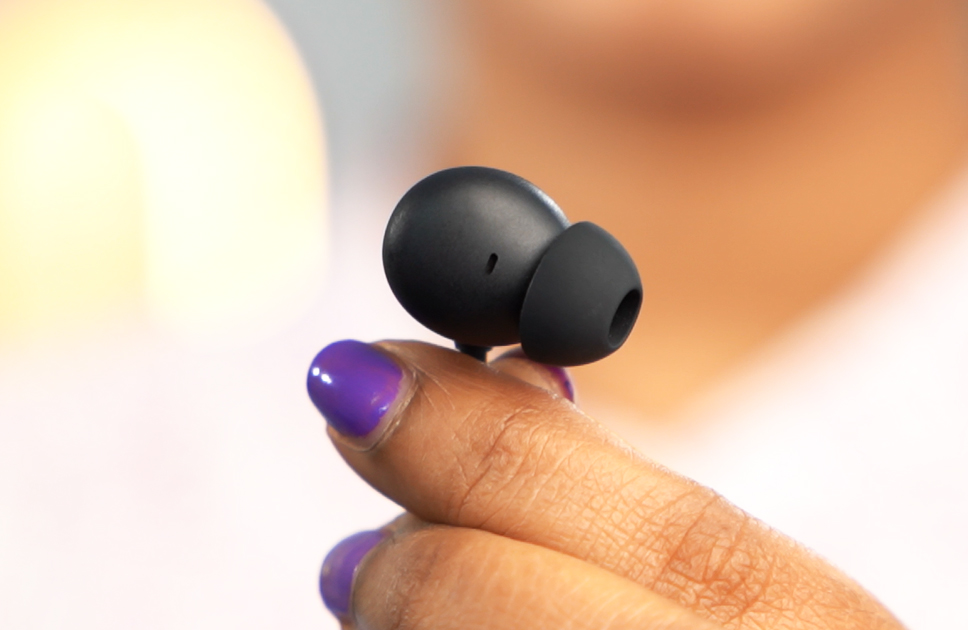 The OnePlus Bullets Wireless Z2 offers a seamless and user-friendly experience with its intuitive microphone and calling controls. With three buttons at your disposal, the middle button takes center stage. It serves as a versatile control for multiple functions, including play/pause, answering or declining phone calls, and initiating the pairing mode via Bluetooth with a long press.
Adjusting the sound level is effortless too, thanks to the other two buttons dedicated to volume control. Whether you're in the mood to skip to the next song (double press) or revisit the previous one (triple press), the middle button makes it convenient to manage your music playback without touching your phone.
Connectivity
For OnePlus users, the Bullets Wireless Z2 provides an added advantage of fast pairing with their devices, simplifying the setup process. And it connects fast with OnePlus Bullets Wireless Z2 showing on your oneplus device for instant pairing.
However, for non-OnePlus devices, initiating pairing is just a matter of a long press of the middle button.
7. OnePlus Bullets Wireless Z2 3: Battery Life
The Bullets Wireless Z2 from OnePlus boasts an impressive battery life that truly caters to the needs of its users. Fitted with a 220mAh battery, the device delivers a solid day of charge, allowing you to enjoy uninterrupted music and movie viewing for hours on end without disappointment.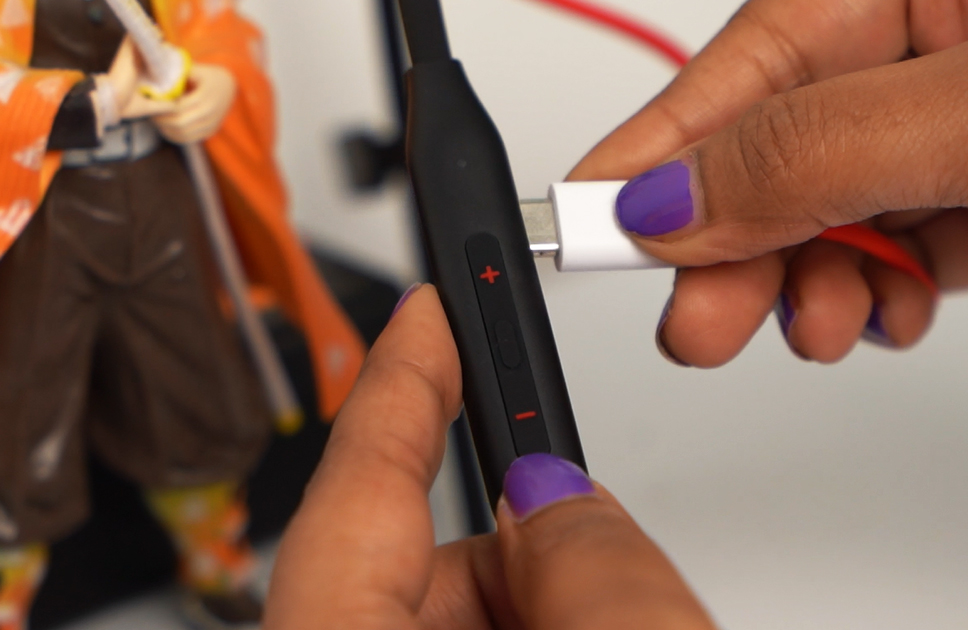 Whether you're indulging in a long music session or catching up on your favorite movies, the Bullets Wireless Z2 will keep you powered up. OnePlus claims a staggering 30 hours of charge at 50% volume, but let's be honest – music lovers tend to crank up the volume. Even with higher or lower volumes, you can still expect to come close to that impressive number. 
The convenience of having USB Type-C charging in the box ensures fast charging capabilities, providing a remarkable 20 hours of playback in just 10 minutes of charging.
8. OnePlus Bullets Wireless Z2: Against the Competition
Above all the specs analysis, the review of Bullets Wireless Z2 won't be complete, if we don't look at its competitors around. When comparing the OnePlus Bullets Wireless Z2 with its competitors, two notable rivals stand out: the Samsung Level U2 and Xiaomi's Mi Line Free Sports neckband.
Starting with the Samsung Level U2, it boasts a stylish premium design similar to the Bullets Wireless Z2 and comes with Bluetooth 5.0 for seamless connectivity. However, the Level U2 is slightly heavier, weighing 41 grams, which might lead to discomfort during prolonged use, while the Wireless Z2 weighs only 26 grams. 
Additionally, the Level U2 offers 18 hours of battery life, whereas the Wireless Z2 outshines it with an impressive 30 hours of playback and the added advantage of fast charging.
On the other hand, the Xiaomi Mi Line Free Sport neckband also features a magnetic attachable design like the OnePlus Bullets Wireless Z2 and offers Bluetooth 5.0 connectivity. Notably, the Mi Line Free Sport neckband provides superior sound quality with Qualcomm aptX, giving audiophiles an edge over the Wireless Z2.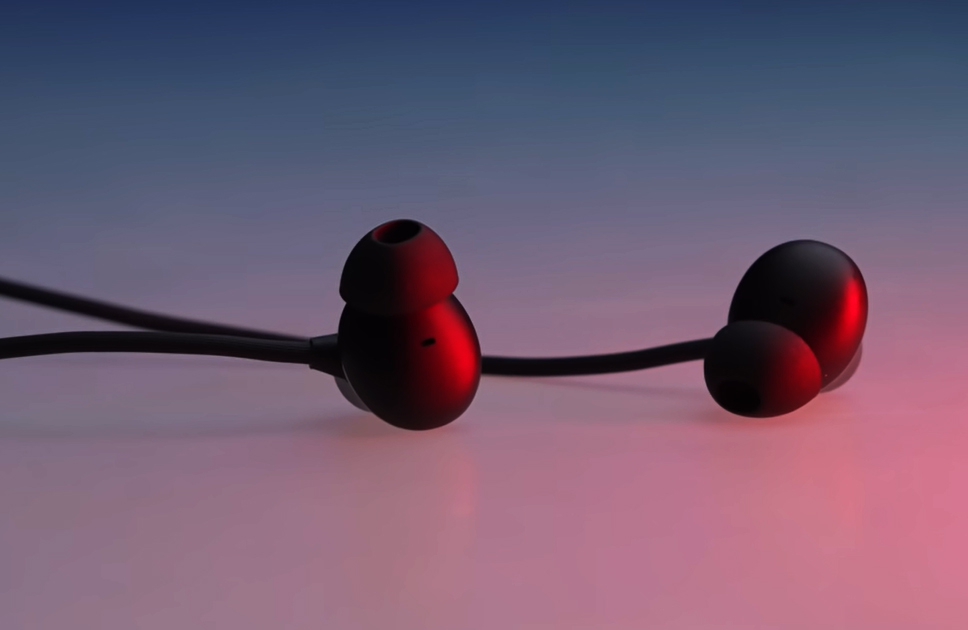 However, it lacks the fast charging capability of the Wireless Z2, providing only 2.5 hours of playtime with 10 minutes of charging, while the Z2 delivers a remarkable 20 hours of playback in the same charging time.
9. OnePlus Bullets Wireless Z2: Specs
While still understanding all the significant details inside the oneplus bullets wireless z2 review, here are the more technical specifications of the "OnePlus Bullets Wireless Z2" below:
Specs
OnePlus Bullets Wireless Z2

Build

Plastic Build

IP55 (Water-resistant + Sweat)

Dimension & Weight

Case: 12.43*17.45*1.31 cm




Weight: 26.65g

Buttons

Press, Double Press, Triple Press, Press & Hold

Audio

Drivers: 12.4mm




Codec:  AAC, SBC

Playback: 30-hour Total Playback

Frequency Response Range

20Hz – 20,000KHz

Maximum Sound Pressure Level

102 dB

Impedance

32Ω

Fast Pairing

Yes, Only supported on OnePlus smartphones

Smart Assistance

Yes

Bluetooth

BT 5.0

Bluetooth Range

Up to 10 meters

Battery

Battery Capacity: 220mAh




Battery (Case): 460mAh




Charging Method: USB Type-C




Battery Life: Up to 30 Hours (50% volume)




Fast Charge: 10 mins for 20 Hours

Colors

Magico Black, Beam Blue
10. Verdict
In the end, the OnePlus Bullets Wireless Z2 undeniably impresses with its overall value and quality performance. It ticks many boxes, catering to various user preferences – from delivering the great high sound quality and reliable calling performance with its microphone to a sleek design that includes water resistance for added durability.
However, it's worth noting that the device does have its limitations. With only two sound codecs available and the absence of high-quality codecs like aptX or LDAC, audiophiles seeking the utmost audio fidelity might find themselves wanting more. Additionally, the bass-heavy emphasis may not be everyone's cup of tea.
Nonetheless, if you're on a budget and prioritize a combination of excellent battery life, stylish design, and satisfactory sound quality, the Bullets Wireless Z2 is an appealing option. For those who appreciate its unique features and focus on bass, this neckband truly stands out as a worthwhile addition to OnePlus' impressive lineup of audio products.
So, the oneplus bullets wireless z2 review shows how affordable earbuds can be stylish too, yet if you are still wondering why you should get the OnePlus Bullets Wireless Z2, here are a few points that might convince you:
Get the OnePlus Bullets Wireless Z2, if
> You love the great design of OnePlus;
> You need a quality neckband from OnePlus;
> You are looking for a Bluetooth headset with good battery life;
Check Latest Price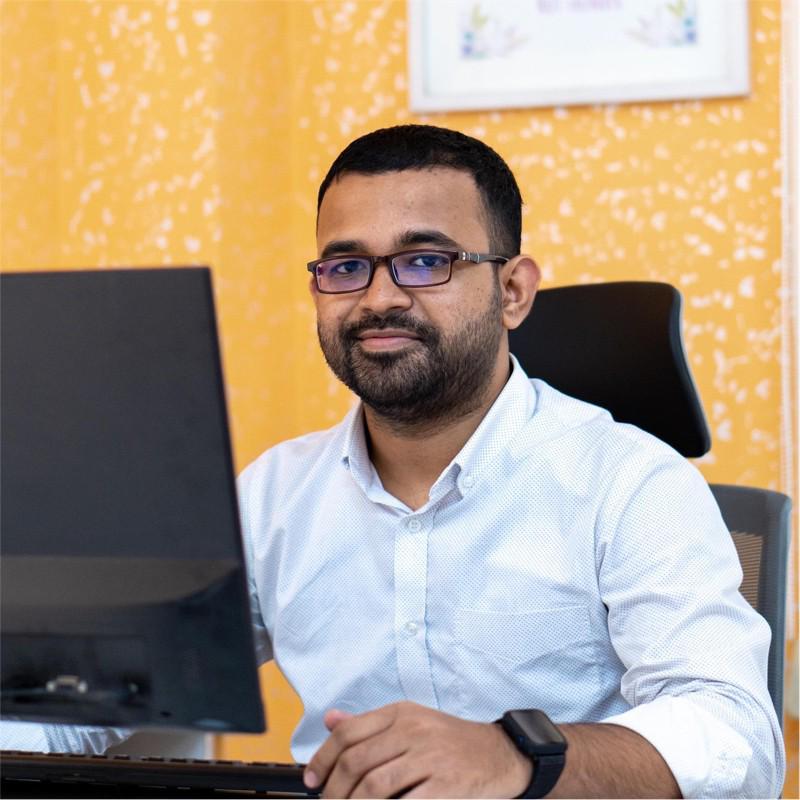 Mohammad Shariful Islam is the CEO and MD of Apple Gadgets, a leading e-commerce and retail chain for gadgets in Bangladesh. He has a passion for technology, entrepreneurship, and holds a decade of experience in gadget E-Commerce. He's committed to providing the best possible shopping experience for customers by delivering the latest and trendy gadgets.