OnePlus Buds Review: Most Popular ANC Earbuds!
OnePlus announced their OnePlus Buds in early 2020 and instantly made quite a popularity in the budget earbuds market. In today's OnePlus Buds review, let's find out how has this really become this popular.
With their uniquely called environment noise cancellation feature along with multiple microphone propositions, oneplus buds really seem to have grabbed the attention of the consumer audio market. 
It seems that Oneplus truly brought a new era of budget gadgets just like they introduced with their OnePlus Nord lineup. Let's dive right into the overall review of the OnePlus buds and find out more: 
Table of Contents:
 Pros & Cons

 Design & Build 

 Sound Quality & Features

 Updates & Connectivity

 Battery Life

 Specs

 Verdict
OnePlus Buds: Pros & Cons  
Pros:
  Cons:

👍 30 hours of battery life;

👍 Environmental noise cancellation;

👍 Great sound with 13.4mm dynamic driver;

👍 Power bass boost and Low latency mode.

👎 bit large;

👎 Few touch controls.
Check the latest price of OnePlus Buds
OnePlus Buds: Design & Build
The OnePlus Buds exhibit a design and build that exudes elegance and premium quality. The earbuds feature a plastic body with a matte finish, which doesn't feels cheap or anything. Additionally, the glossy finish on the earbuds adds a stylish element to their overall appearance.
The case of the OnePlus Buds follows a rounded design that makes itself compact and portable, featuring an LED indicator on the front, a type-C charging port on the bottom, and a Bluetooth pairing button on the back. While the earbuds may be slightly larger in size, they still fit comfortably and securely in the ears.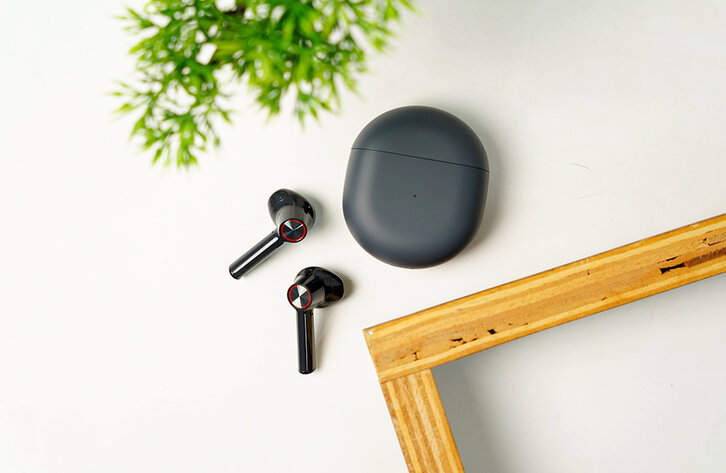 One notable feature is the disk-shaped design at the back of the earbuds, which not only adds a unique visual flair but also serves as a touch-sensitive control area for skipping through music tracks and or even answering phone calls by tapping one of them twice or pressing and holding respectively. 
And talking about the earbuds it perfectly fits the case and the magnetic snap of the case is strong. Moreover, the earbuds have IPX4 splash resistance, but sadly the case is not. So keeping the case safe during rainfall would be wise if that situation occurs. 
The OnePlus Buds are available in three attractive colors: Gray, White, and Nord Blue. The Nord Blue color option, with its yellow interior and blue exterior, stands out as a uniquely appealing choice.
OnePlus Buds: Sound Quality & Features
The sound quality of the OnePlus Buds is truly impressive, providing an immersive experience for consumers. The sound quality of the OnePlus Buds is truly impressive, offering a remarkable audio experience for consumers. 
With its surround sound feature and unique noise cancellation algorithm, along with three microphones, the earbuds deliver enhanced clarity and a rich audio experience. The 13.4 dynamic driver ensures richer tones and clear voice calls, while the inclusion of Dolby Atmos allows for an immersive 3D stereo experience. 
The low latency of just 103ms is particularly noteworthy, ensuring seamless synchronization when we played games and will keep you fully immersed in the action on screen. With Bluetooth version 5.0 and a wide frequency response range of 20Hz to 20Khz, the OnePlus Buds provide a high-quality audio experience across a broad spectrum.
OnePlus Buds: Updates & Connectivity 
The OnePlus Buds offer a range of updates and functions that enhance the user experience. It's important to note that while updating the earbuds and configuring touch gestures require a OnePlus device, they can still be used with other Android phones or even iPhones. This allows users to enjoy the features regardless of their device preference.
Connecting the OnePlus Buds to a device is a seamless process, whether it's a OnePlus device or an iPhone. The pairing mode is indicated by a white LED indicator on the earbuds, ensuring a quick and effortless connection.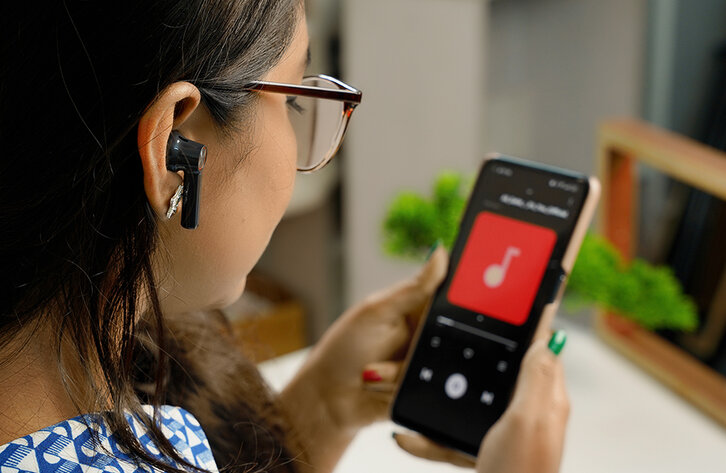 However, it is worth mentioning that the left earbud may lose connection if left idle without the case. To maintain a stable connection, it is advisable to keep the earbuds securely stored in the case when not in use.
OnePlus Buds: Battery Life
The battery life of the OnePlus Buds is truly impressive and offers a satisfying experience for music lovers. With a combined battery capacity of 35mAh on each earbud and 420mAh on the case, the OnePlus Buds provide ample power to keep you connected throughout the day. 
Charging the earbuds is convenient with the included type-C cable which includes fast charging as well. With a full charge, you can enjoy up to 30 hours of music playback or four hours of phone calls, ensuring uninterrupted usage.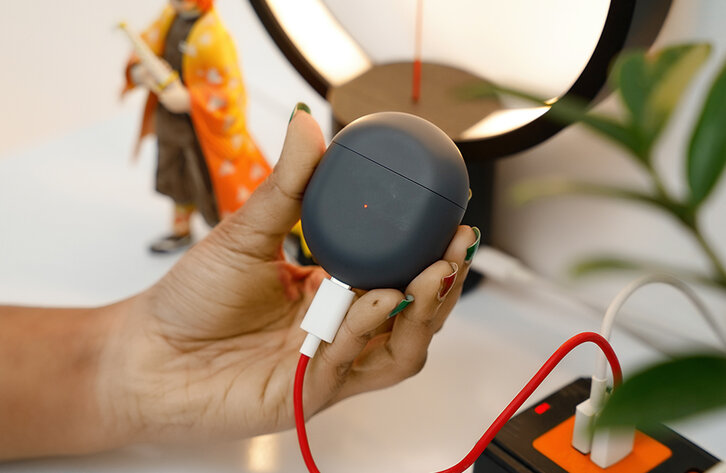 Additionally, the OnePlus Buds support fast charging, delivering 10 hours of music playback in just 10 minutes of charging for both the case and earbuds. This feature is especially appreciated for quick and efficient charging on the go.
OnePlus Buds: Specs
Here's a closer look at the OnePlus Buds specs for further inspection:
Specs
OnePlus Buds

Body

Earbuds: Glossy Finished




Case: Matte finish

IPX4 Rated

Frequency Range

20 Hz – 20 KHz

Audio

Stereo pair capable,

4in Woofer

,

5x Tweeters

, Spatial

Audio with Dolby Atmos

Wireless Range

10 meters

Battery

Charging Box:

420mAh


Earbud Battery: 35mAh




Interface:

Type-C

Fast Charge

10 mins for 10 hours (charging box+earbuds)

10 mins for 2 hours of playtime for the earbuds

Playtime

Up to 7 hours (music playback)

4 hours (phone call)

Up to 30 hours (music playback)

Bluetooth Version

BT

5.0

Colors

White, Black, Blue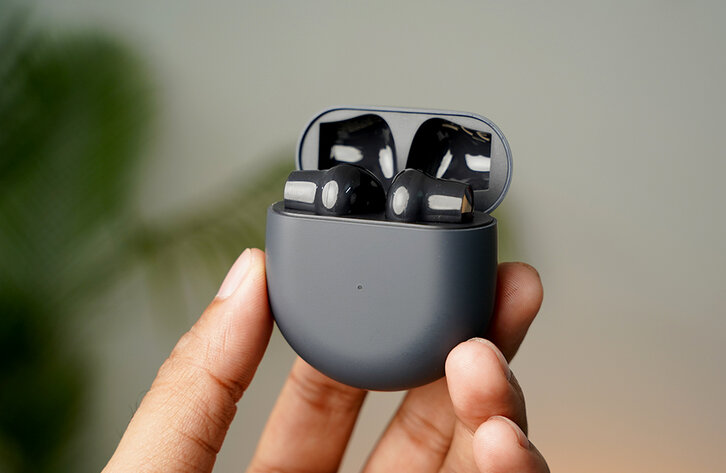 Verdict
In short, after identifying the overall quality inside the OnePlus Buds review, the earbuds deliver great sound in terms of price. 
And in terms of the design and build of the OnePlus Buds showcase a combination of elegance, style, and functionality. From the premium matte and glossy finishes to the thoughtful placement of buttons and ports, these earbuds offer a visually pleasing and convenient experience for consumers.
With high-quality sound to consumers, and a focus on immersive surround sound, noise cancellation, clear voice calls, and powerful bass. Whether for music, movies, or gaming, the sound performance of the OnePlus Buds is sure to satisfy even the most discerning audio enthusiasts.
The OnePlus Buds provide an accessible and straightforward user experience, with only minor considerations regarding connection stability and device compatibility for updates and touch gesture configurations.
So, the OnePlus Buds review shows it's a popular budget choice, yet if you are still wondering why you should get the OnePlus Buds, here are a few points that might convince you:
Get the OnePlus Buds, if
> You require great sound quality in earbuds;
> You need longer battery life;
> You want a to experience the power
Check Price Now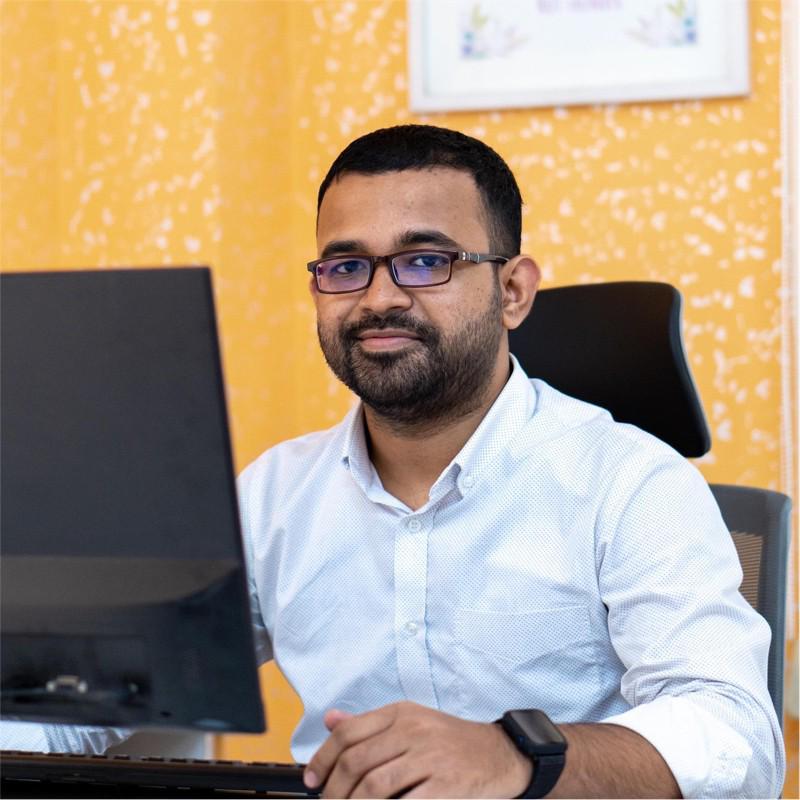 Mohammad Shariful Islam is the CEO and MD of Apple Gadgets, a leading e-commerce and retail chain for gadgets in Bangladesh. He has a passion for technology, entrepreneurship, and holds a decade of experience in gadget E-Commerce. He's committed to providing the best possible shopping experience for customers by delivering the latest and trendy gadgets.