Xiaomi 14 Review: A Smaller Beast 
Xiaomi has once again raised the bar with the release of their highly anticipated flagship series, the Xiaomi 14, unveiled at the end of October alongside its Pro model. Renowned for delivering top-tier smartphones with cutting-edge processors and stellar performance, Xiaomi continues its tradition of excellence with the 14 series.
While the camera specifications remain consistent with the previous year, Xiaomi has orchestrated a remarkable transformation in design and performance. The device boasts an upgraded display brightness, a formidable Qualcomm processor, and introduces a new operating system, HyperOS. 
In this in-depth review, let's dive into the specifications of the Xiaomi 14 to determine whether it stands as a worthy investment, showcasing Xiaomi's commitment to pushing the boundaries of innovation in the world of flagship smartphones.
Table of Contents:
1. Xiaomi 14: Key Features
While before diving into the detailed Xiaomi 14 review. Here are the short key features of the device:
Exquisite craftsmanship with high gloss metal finish and decorative ring 
Extremely narrow bezel design with 6.36-inch LTPO OLED display
Greater gameplay and higher scores with Adreno 750 GPU
HyperOS with Full Ecosystem for People, Cars and Homes" operating system
Leica 50MP triple camera comes with new generation Summilux lens
3000 nits Peak brightness ensures super color accuracy & vivid display
Xiaomi's ring-shaped cold pump cooling system efficiently releases performance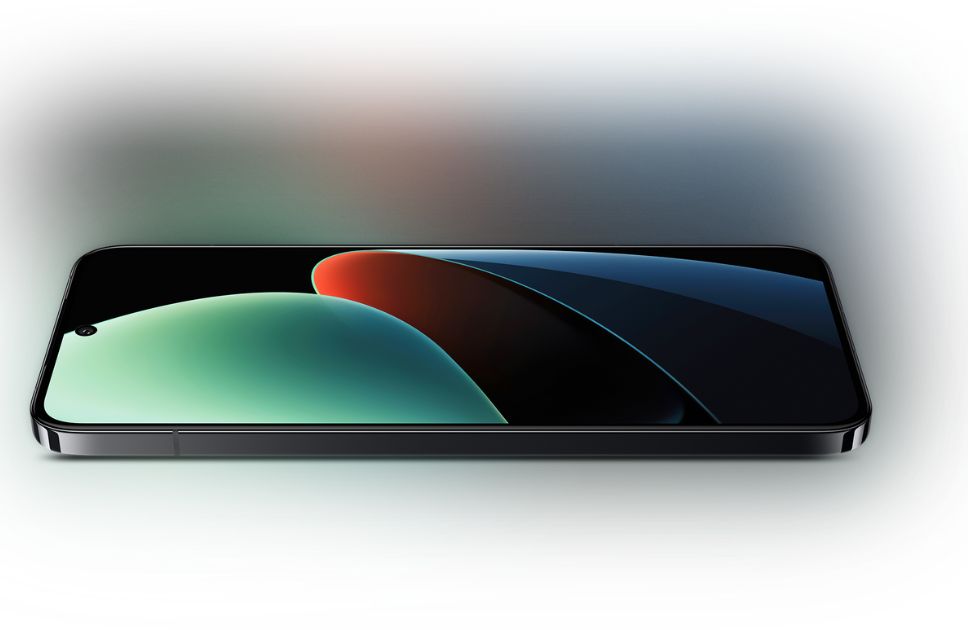 2. Xiaomi 14: Pros & Cons
Before jumping into the overall Xiaomi 14 review, here's a quick heads up about the Xiaomi 14's good and bad sites:
Pros:
  Cons:

👍 Amazing performance with Snapdragon 8 Gen 3;

👍 Dive into immersive gaming with Adreno 750 GPU;

👍 Vivid quality pictures from Leica lens;

👍 90W fast charging truly enhances usability;

👎 Camera bump is too big;

👎 No 3.5mm Headphone Jack.
Check Latest Price of Xiaomi 14
3. Xiaomi 14: Design & Build
Gorilla Glass/ Nano-leather Back

8.3mm Slimmer Profile

IP68 Dust & Splashproof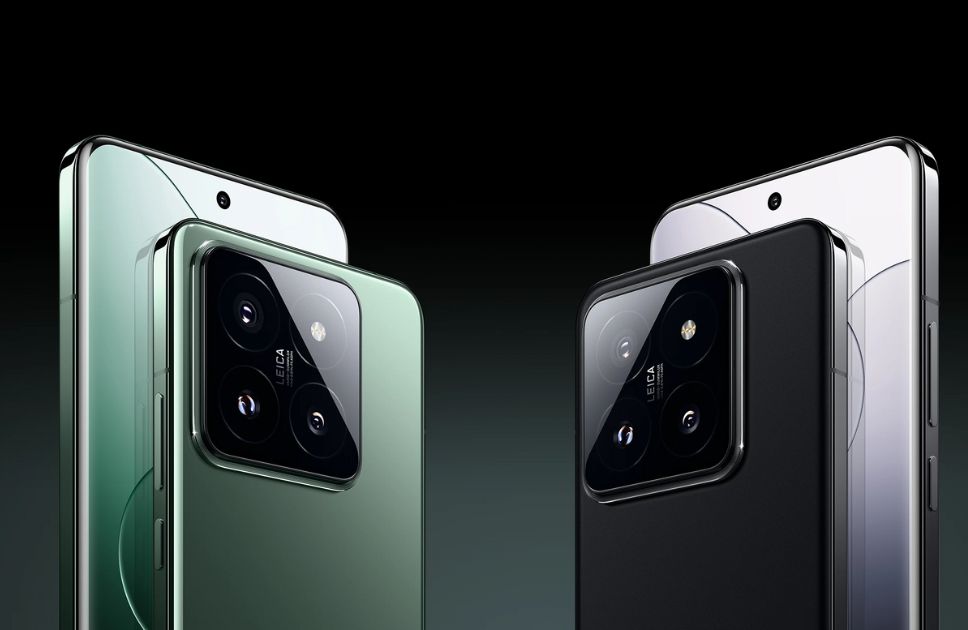 Design
Xiaomi's commitment to design excellence shines through in the Xiaomi 14, boasting a sophisticated and refined aesthetic. The device features the signature rounded arc corners with a sleek flat design for the framing, creating a seamless and visually pleasing look. Described by Xiaomi as "Classic Design & Fully Refined," the phone introduces new camera lenses with an elegant Paris hobnail decorative ring encircling the camera line.
The high-gloss metal middle frame adds a touch of luxury to the device, offering a great in-hand feel. A standout feature is the nano-leather finish, elevating the Xiaomi 14's craftsmanship with an exquisite texture that exudes elegance.
Button placement remains familiar, with volume rockers and the power button situated on the right side, while the speaker and microphone are thoughtfully positioned at both the top and bottom for optimal audio clarity.
Colors
In the color palette, Xiaomi introduces four captivating options. While white and black maintain their timeless appeal, the addition of "rock green," a light green variant, and "snow mountain powder," a delicate light pink variant, offers users a range of stylish choices to suit their preferences.
Build
Build quality is top-notch, offering a glass variant with an expected Victus glass, although Xiaomi hasn't specified the exact variant of . Additionally, the nano-leather version provides a more premium alternative. These variations come with distinct weights – the glass version weighs 193 grams, while the nano-leather version is a lighter option at 188 grams.
Maintaining a slim profile, the Xiaomi 14 has a thickness of 8.20mm for the glass variant and 8.28mm for the nano-leather option. The device's reduced height at 152.8 millimeters contributes to its handiness and pocketability,ensuring a comfortable and practical user experience.
Moreover, Xiaomi prioritizes user convenience by incorporating IP68 water protection, safeguarding the device against sudden splashes and raindrops. With its meticulous attention to design details, build quality, and user-friendly features, the Xiaomi 14 stands as a testament to Xiaomi's dedication to creating devices that seamlessly blend style and functionality.
4. Xiaomi 14: Display
6.36'' AMOLED Panel

120Hz Refresh Rate

3000 Peak Brightness

89.3% screen-to-body ratio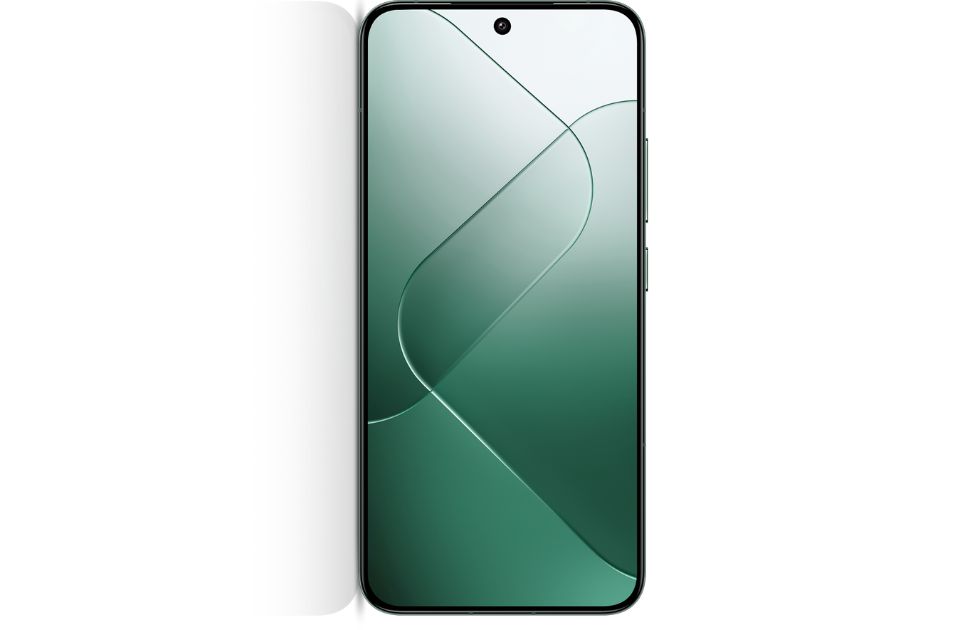 As for the display, you get an impressive display that enhances the overall user experience. Xiaomi 14 comes with a similar 6.36-inch LTPO OLED panel just like last year, with a 89.3 screen-to-body ratio, particularly when paired with a high refresh rate display. The use of LTPO technology signifies Xiaomi's commitment to optimizing energy consumption without compromising on performance.
Speaking of refresh rate, the Xiaomi 14 doesn't disappoint with its 120Hz capability, a feature familiar to users of its predecessor. This higher refresh rate ensures fluid animations and seamless app transitions, contributing to an exceptionally smooth user interface. Besides that is a 
You also get higher peak brightness for outdoor visibility , which is truly a groundbreaking step from Xiaomi, as it is a major improvement from 1900 nits seen on Xiaomi 13 to 3000 nits in Xiaomi 14. Around 57% improvement from last year's model.
A noteworthy improvement comes in the form of the display resolution, now standing at 1200×2670 pixels, producing an impressive 460 pixels per inch (ppi). This marks an 11% enhancement from the previous model, resulting in sharper and more detailed visuals. The commitment to advancing pixel density underscores Xiaomi's dedication to delivering a top-tier viewing experience.
The inclusion of DC dimming is a strategic move that directly impacts battery life. By reducing power to the display at lower brightness levels, Xiaomi 14 users can enjoy extended battery longevity, a valuable feature in today's fast-paced, always-connected world.
To view media in greater aspect, Xiaomi 14 takes content consumption to new heights with its 1.5K super vision screen, complemented by Dolby Vision technology and HDR10+ support. This combination ensures that users can indulge in high-quality visuals, making the device ideal for streaming high-resolution content. In real-life testing, such as watching Spider-Man: Across the Spider-Verse on Netflix in Full HD, it becomes truly immersive, showcasing the device's prowess in delivering an unparalleled viewing experience.
To round off its display features, the Xiaomi 14 maintains the convenience of an under-screen fingerprint sensor with Optical technology. 
5. Xiaomi 14: Camera
Tri-Camera Lenses (50MP+50MP+50MP)

4K @30fps Recording

32MP Front Camera (1440p)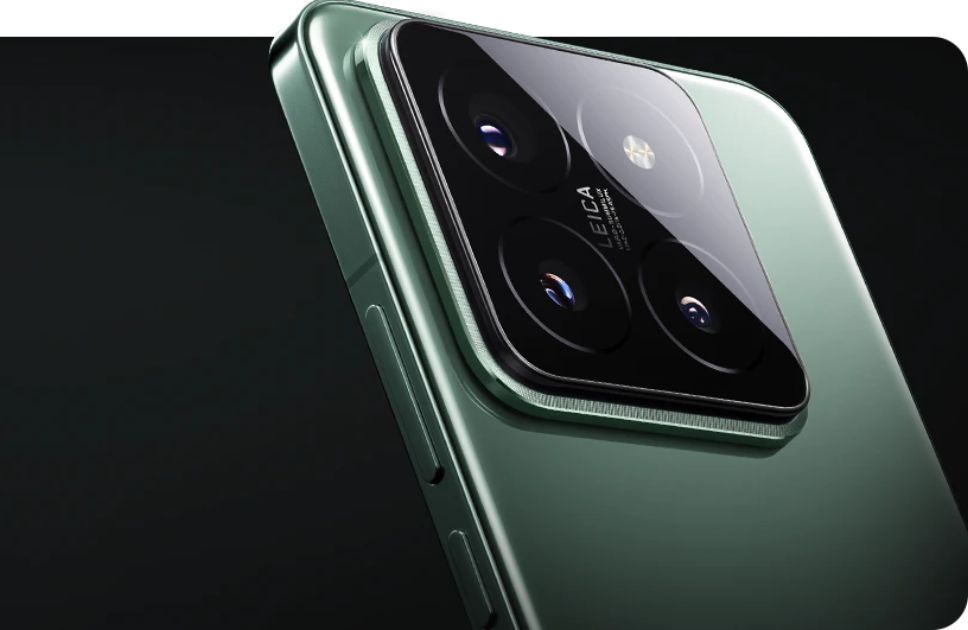 The Xiaomi 14 raises the bar in photography with its impressive camera system, featuring upgraded lenses that all boast a remarkable triple 50MP camera from the LEICA Professional optical lens. This significant leap forward showcases Xiaomi's commitment to delivering cutting-edge camera capabilities.
At the forefront is the Leica Ultra-dynamic main camera, a 50MP powerhouse with an f/1.6 aperture, optical image stabilization (OIS), and a 7P Aspheric high lens with ALD ultra-low reflective optical sensor. This advanced optical system enhances imaging capabilities, resulting in vibrant and clear photos with rich colors and sharper image quality.
Telephoto
The camera array also includes a 50MP telephoto lens, a Leica floating telephoto that enables super close-up shots at 10 centimeters. With a large f/2.0 aperture and 3.2 times optical zoom capabilities, it excels in capturing long-range photos with precision.
Ultrawide
Adding to the versatility is the 50MP Leica Super Wide angle camera, a 115-degree ultra wide lens with an f/2.2 aperture and electronic image stabilization (EIS). Daylight shots with the ultrawide lens are exceptional, showcasing sharpness and reduced noise, thanks to the quality 14-millimeter Leica super-wide angle.
Nightography
Night photography is a standout feature, with original shots displaying brightness, sharpness, and minimal noise. Activating the Super Night Scene 2.0 enhances lighting and offers full-focus range night scene capabilities.
Recording
Xiaomi 14 doesn't fall short in the video department, supporting up to 8K video shooting at 24fps and 4K at 24, 30, and 60fps. The inclusion of VLOG video mode, video filters, and video super anti-shake mode elevates the video capture experience, providing users with creative and stable footage.
Front
Selfie enthusiasts will appreciate the 32 MP front camera with an f/2.0 aperture, offering impressive detail for selfies. Portrait mode, dual scenes capturing, Countdown photography, and 4K videography add to the front camera's versatility, marking a notable improvement from the previous year's 1080p capability.
6. Xiaomi 14: Performance
Qualcomm Snapdragon 8 Gen 3 (4nm)

Up To 16GB LPDDR5X RAM

Up To 1TB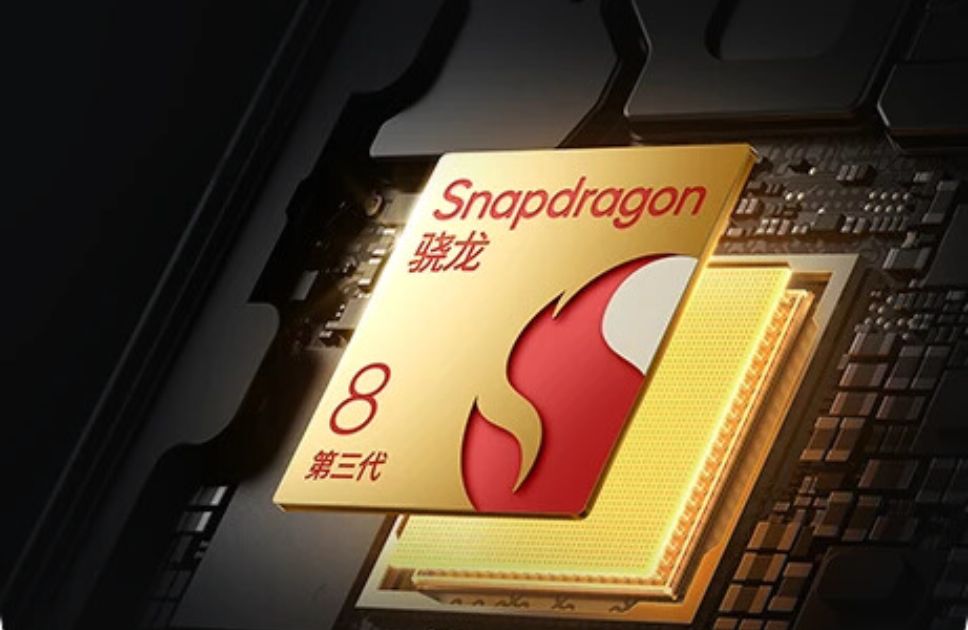 Chipset & Storage
Xiaomi 14 sets a new standard for performance, featuring the cutting-edge Snapdragon 8 Gen 3, Qualcomm's third-generation flagship chipset. The clock speed sees a noteworthy boost, reaching 3.3GHz from the Xiaomi 13's 3.2GHz, translating into improved overall performance.
Benchmarking scores further validate the device's prowess. AnTuTu tests reveal scores hovering around 200K+, with variations depending on the RAM version. The GeekBench scores exhibit an impressive 11% improvement in single-core performance, reaching 2209, and a substantial 38% boost in multi-core performance.
The CPU performance sees a commendable 32% improvement, delivering enhanced computing power for AI features. Xiaomi 14 offers up to 16GB LPDDR5X RAM and a capacious 1 terabyte of storage, eliminating the 128GB variant to cater to diverse storage needs. Although thankfully the storage system comes with faster UFS 4.0, the latest in storage technology, providing ultra-high-speed data transmission at 8.53Mbps and read speeds of up to 4.0GB/s.
Gaming
Gaming enthusiasts will revel in the experience facilitated by the Adreno 750 GPU, ensuring higher FPS in flagship games like FORTNITE, COD MOBILE, and GENSHIN IMPACT. And heat reduction is good too, thanks to Xiaomi's ring-shaped cold pump cooling system.
This is a Built-in groundbreaking heat dissipation system, where Xiaomi's ring-shaped cold pump cooling system efficiently dissipates heat, maintaining optimal performance during prolonged gaming sessions.
Multimedia
The Xiaomi 14 excels in audio and media capabilities. Dolby Atmos, stereo dual speakers, and Hi-Res Audio contribute to a flagship-level audio experience. Tracks like "November Rain" by Guns N Roses come alive with rich bass and excellent audio resolution. Dolby Vision and HDR10+ enhance the cinematic experience while watching movies.
Connectivity
Connectivity features elevate the user experience with Wi-Fi 7, Bluetooth 5.4, and 5G dual SIM connectivity with dual standby. The inclusion of aptX, AptX HD, LHDC 5.0, aptX Adaptive, and LDAC codecs ensures compatibility with a wide range of audio devices, delivering a seamless and high-quality connection. In essence, the Xiaomi 14 doesn't just meet expectations; it redefines the benchmarks for flagship smartphone performance.
7. Xiaomi 14: Software & UI
Xiaomi has taken a giant leap in the realm of smartphone operating systems with the introduction of its latest innovation, the HyperOS , accompanying the newly unveiled Xiaomi 14. And it is based on the newer Android 14. Breaking away from the longstanding MIUI, which made its debut in 2010 and reached its pinnacle with MIUI 14, HyperOS marks Xiaomi's foray into a more intelligent, secure, and connected user experience.
With HyperOS, Xiaomi ambitiously targets four key objectives: "Low-level refactoring, cross-end intelligent connectivity, Proactive Intelligence, and End-to-End Security". This promises users a revamped and seamless interaction with their devices, ensuring a cutting-edge experience.
While the in-hand review reflects a familiar feel reminiscent of MIUI, subtle changes are evident. The notification panel adopts a rounded shape for icons, and app icons sport a squared look with slight rounded corners. However, some users might find the absence of text in notifications a potential adjustment challenge.
While the app drawers and opening animations maintain the smooth performance characteristic of MIUI, free from lag or bugs. Notable changes include a simplified charging animation, a departure from the more dynamic visuals of MIUI 14.
HyperOS introduces features reminiscent of competitors, such as Apple, with "AI Image Background Removal" allowing users to create custom stickers and design by removing image backgrounds. Additionally, a new wallpaper mode enables users to personalize their device with clock-style designs.
Xiaomi remains committed to its robust update strategy, promising users four years of major OS updates and an impressive five years of software security patches. This ensures that Xiaomi 14 users will continue to enjoy the latest features and security enhancements for an extended period. As HyperOS takes the stage, Xiaomi reaffirms its commitment to providing users with a smarter, more connected, and secure mobile experience.
8. Xiaomi 14: Battery Life
4610mAh Battery

90W Wired

100% in 31 Minutes (Advertised)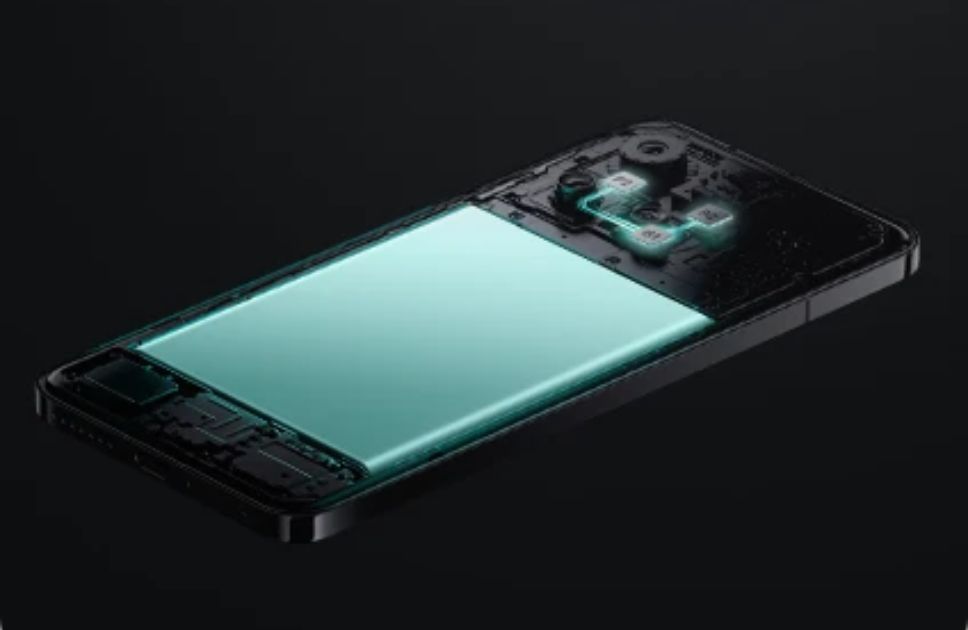 The Xiaomi 14 continues to push the boundaries in mobile technology with its enhanced 4600mAh battery, representing a 2% improvement over the previous Xiaomi 13 which had 4500mAh. What sets this battery apart is its utilization of a High energy density silicon carbon battery, coupled with the formidable Qualcomm chipset, promising users extraordinary battery life and efficiency.
Real-life testing showcases the Xiaomi 14 performs a good deal of efficient power consumption. Streaming FHD content, such as episodes of the latest Black Mirror on Netflix, consumed a mere 18% of the battery over a session. Gaming enthusiasts will appreciate the device's stamina, with a two-hour Free Fire session in HDR and Ultra settings drawing only 22% from a full 100%.
The AMOLED display's vibrant brightness is a notable factor in power consumption, but the overall user experience remains impressive. Xiaomi's commitment to faster charging is evident in the 90W fast charging feature, a significant improvement over the previous year's 66W. Xiaomi claims a full charge in 31 minutes, and real-world testing confirms a commendable 30-40 minute charging time.
Wireless charging is another highlight, boasting a rapid 50W charging speed that brings the battery to 100% in just 46 minutes. While the 10W reverse wireless charging may not set records for speed, it provides a handy feature for powering up other devices on the go. In the realm of battery technology, Xiaomi continues to deliver not only improved capacity but also innovative charging solutions, ensuring that the Xiaomi 14 keeps users powered up and ready for whatever the day brings.
9. Overall Specs
While still understanding all the major details inside the Xiaomi 14 review, here are the more technical specifications of the Xiaomi 14 down below:
Specs
Xiaomi 14

Display

6.36‑inch LTPO OLED, 89.3% Screen-To-Body Ratio, 1200 x 2670 resolution (460 ppi), 3000 peak, 68B Colors, 120Hz Refresh Rate, HDR10+, Dolby Vision

Protection & Weight

Gorilla Glass, Back Glass/ Nano-leather, IP68 Dust+Water Resistance (1.5m for 30 min)




193/188 grams in weight

Camera

Main:  50MP, f/1.6 (Leica Main Sensor)

           50 MP, f/2.0 (Leica Telephoto), 3.2x Optical Zoom 

           50MP, f/2.2 (Leica Ultrawide)
Features: Leica native dual image quality | Movie mode | Time-Lapse Photography | Super Night Mode

Video: 8K@24fps, 4K @24/30/60fps (HDR10+), 1080p @30fps/60fps
Front: 32, f/2.0
Features: Cute Shots | Video Filters | HDR |
Video: 4K @30fps

Platform

OS:

Android 14, HyperOS 13

CPU: Qualcomm Snapdragon 8 Gen 3 (1×3.3 GHz Cortex-X4 & 5 x 3.2 GHz Cortex-A720 & 2×2.3 GHz Cortex-A520)

GPU: Adreno 750

RAM & ROM

8GB+256GB, 12GB+256GB, 16GB+512, 16GB+1TB


UFS 4.0

Battery

4,610,

90W Wired, 50W Wireless

, 10W Reverse Wireless

Audio & Video

Hi-Res & Hi-Res Audio Wireless certification丨Stereo dual speakers|Dolby Atmos丨Spatial audio丨Audio sharing丨

Real-time ear monitor丨WeChat/QQ call recording丨HD recording 2.0

Dolby Vision, HDR 10, HDR 10+, Dolby Vision video content

Connectivity

Wi-Fi 7,

5G

, LTE, Bluetooth 5.4 (LDAC, AAC, aptX, aptX HD)

Colors

Black, White, Rock Green, Snow Mountain Powder
10. Verdict
In Short, the Xiaomi 14 emerges as a compact powerhouse, surprising users with flagship-level performance in a smaller footprint. The device is a solid choice, offering improved performance, a vibrant display, and enhanced battery charging capabilities within a sleek design. 
However, potential buyers should consider a few drawbacks, notably the larger camera bump, which may pose some ergonomic challenges, necessitating the use of a back cover. Additionally, the absence of a 3.5mm headphone jack and the lack of expandable storage options could be factors to weigh when making the decision to invest in this device. 
Despite these considerations, the Xiaomi 14 stands as a compelling option for those seeking a high-performance smartphone in a more compact form factor.
Get the Xiaomi 14, if
You require fabulous looking phone with unique design elements;

You want a powerful processor to game on;

You need quality cameras to shoot great photos.
Check Latest Price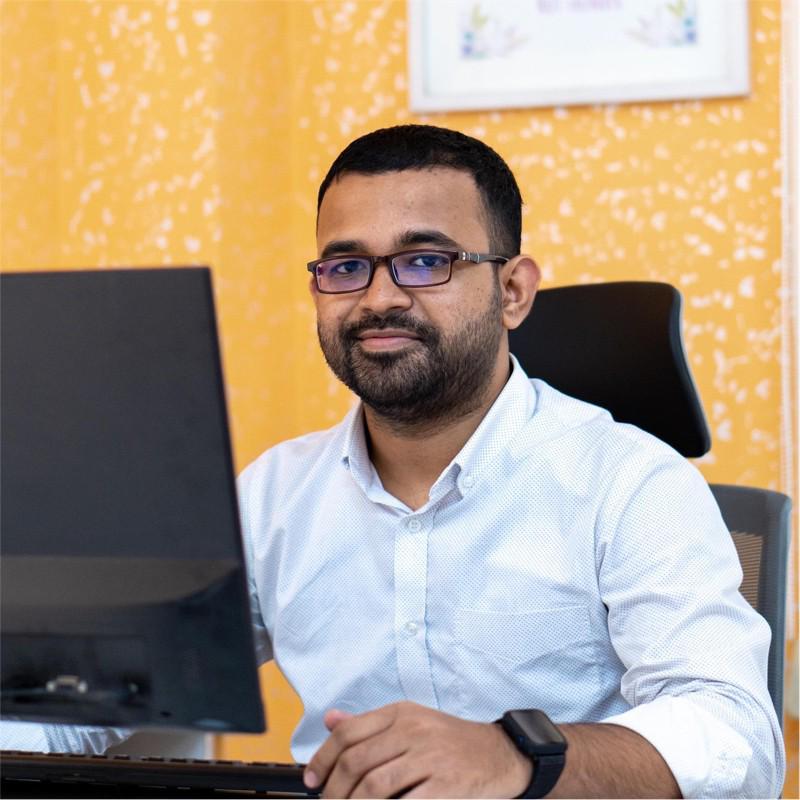 Mohammad Shariful Islam is the CEO and MD of Apple Gadgets, a leading e-commerce and retail chain for gadgets in Bangladesh. He has a passion for technology, entrepreneurship, and holds a decade of experience in gadget E-Commerce. He's committed to providing the best possible shopping experience for customers by delivering the latest and trendy gadgets.