OnePlus Buds Z2 Review: Great ANC Earbuds on a Budget
The OnePlus Buds Z2 is a redesigned set of earbuds bearing the OnePlus brand name. With similar active noise cancellation (ANC) performance but at a more affordable price point, it presents an intriguing option for budget-conscious consumers. 
In this review, we delve into the specs, features, and sound quality of the OnePlus Buds Z2 to determine if it can truly stand out as the top choice for those seeking budget-friendly earbuds. Join us as we explore whether the true budget choice from the OnePlus Buds Z series makes them a compelling contender in the realm of affordable audio accessories.
Table of Contents:
OnePlus Buds Z2: Pros & Cons  
Pros:
  Cons:

👍 Great Pill Shape Design ;

👍 Powerful Dual 11mm dynamic Drivers;

👍IP55 Water and Sweat Resistant ;

👍 520mAh Amazing Battery Life.

👎 Few specs especially for OnePlus Devices;

👎 No Wireless Charging.
Check the latest price of OnePlus Buds Z2
OnePlus Buds Z2: Design & Build
Design
The OnePlus Buds Z2 boasts a design that shares similarities with its predecessor, the Original Buds Z. Available in two attractive colors, Obsidian Black and Pearl White, these earbuds showcase a glossy finish that exudes a polished and refined look.
The in-ear design of the OnePlus Buds Z2 enhances its usability and comfort. Inserting the buds into your ears is a breeze, and once in place, they stay secure even during intense head movements, making them ideal for active music lovers. The package includes three sizes of rubbery ear tips, ensuring a personalized and snug fit for every user.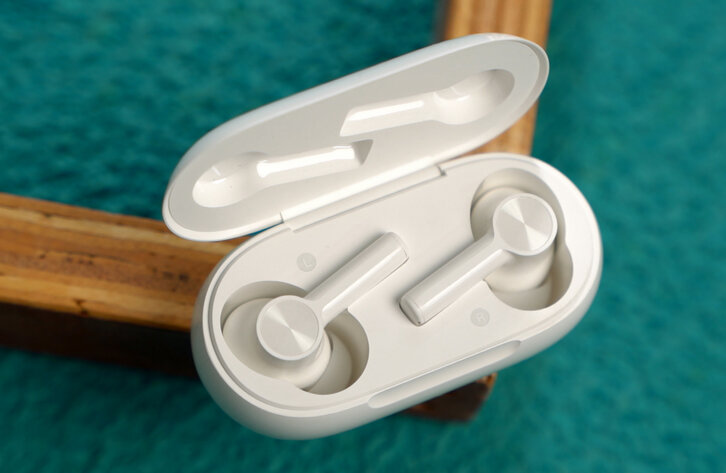 Build
The pill-shaped design of the charging case adds to the convenience of the OnePlus Buds Z2. Its compact size allows for easy portability, whether you tuck it into your bag or slip it into the pocket of your jeans. You'll always have a perfect spot to keep your Buds Z2 safe and accessible.
For fitness enthusiasts and those on the go, the Buds Z2 offers peace of mind with its IP55 water and dust resistance. Whether you're sweating it out in the gym or caught in an unexpected rain shower, these earbuds can withstand the elements. The case itself has an IPX4 rating, protecting it from splashes and adding further durability.
OnePlus Buds Z2: Performance of Sound Quality
11 mm dynamic 

Dolby Atmos
Sound Quality
The OnePlus Buds Z2 deliver impressive sound quality, driven by their 11mm dual drivers, similar to the Buds Z Pro. While they may not match the premium category competitors like Apple AirPods or Samsung Buds Pro in terms of sound quality, considering their price point, the audio performance is still commendable.
Microphone
The triple microphone setup in the OnePlus Buds Z2 ensures clear and high-quality sound during phone calls. You can expect excellent clarity and minimal distortion, making communication hassle-free.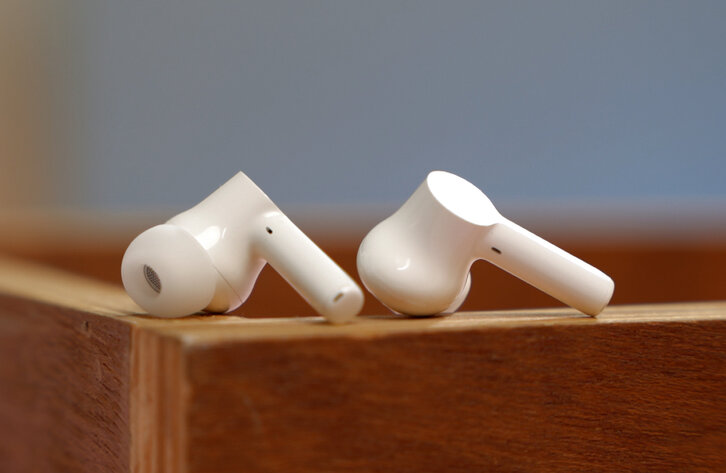 Noise Cancellation & Transparency
A notable addition to the OnePlus Buds Z2 is the inclusion of active noise cancellation (ANC). This feature was absent in the previous Buds Z model, but OnePlus addressed this with the Z2. With ANC capable of reaching up to 40 decibels, it effectively reduces background noise, enhancing the listening experience in noisy environments. 
The earbuds offer two options for noise cancellation – regular and max, which can be conveniently adjusted through the companion app. Moreover, the long tap feature allows you to activate transparency mode, enabling you to hear external sounds when necessary.
OnePlus Buds Z2: Connectivity
The OnePlus Buds Z2 offers reliable connectivity features to enhance your audio experience. With Bluetooth version 5.2, you can enjoy a wireless range of up to 10 meters, allowing you to freely move around within a room without worrying about signal loss.
When it comes to audio codecs, the Buds Z2 supports popular and essential codecs like SBC and AAC. These codecs ensure high-quality audio transmission and compatibility with various devices.
To control your music and calls, the Buds Z2 features touch controls, which we discussed in detail in the App & Usage section. These intuitive touch gestures provide easy access to play, pause, skip tracks, and more.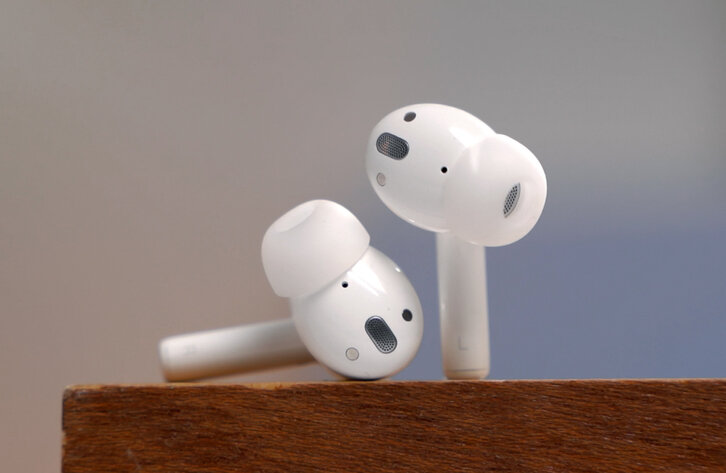 Furthermore, you can take advantage of Google Fast Pair for seamless and instant pairing with your OnePlus Buds Z2. This convenient feature allows for hassle-free connectivity and quick access to your audio content. With these connectivity features, the OnePlus Buds Z2 offers a seamless and enjoyable wireless experience.
OnePlus Buds Z2: App & Usage
App (HeyMelody)
The OnePlus Buds Z2 offers a seamless software experience, complemented by the availability of the HeyMelody app for both iOS and Android devices. While the integration works exceptionally well with OnePlus devices, it also provides some added advantages for OnePlus users.
However, it's worth noting that the HeyMelody app lacks a specific equalizer for non-OnePlus devices, which may be disappointing for users of other iOS or Android devices.
Touch Control
In terms of control and usage, the OnePlus Buds Z2 has made improvements compared to its predecessor Buds Z. The touch controls are straightforward and intuitive, allowing for easy navigation. A simple tap can pause or play music, a double tap skips or moves to the next track, and a triple tap takes you back to the previous track.
One of the standout features is the ability to toggle noise cancellation effortlessly. With just a long tap on the earbuds, you can enable ANC to block out external noise, and another long tap turns it off again.
OnePlus Buds Z2: Battery Life
If you are wondering about, how the OnePlus Buds Z2 battery life, well it provides a decent battery life, comparable to the impressive Buds Pro. With a remarkable 520mAh charging case and a 40mAh battery in each earbud, it outperforms competitors like the Samsung Buds Pro, which only offers 472mAh.
When using ANC, the battery lasts up to 5 hours for music playback, while without ANC, it extends to almost 7 hours. Combined with the charging case, you can enjoy up to 27 hours of media playback and music, and up to 38 hours without ANC. For calling, you can expect approximately 3.5 hours of talk time.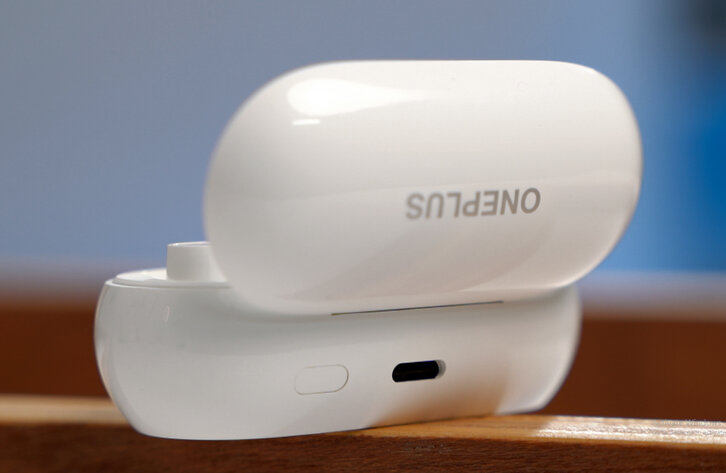 Charging the case is convenient with the Type-C port, and if you have OnePlus's flash charge, you can achieve 5 hours of charge for both the case and buds in just 10 minutes. Even if you only need to charge the earbuds, a quick 10-minute charge provides 2 hours of playback without using the case. The OnePlus Buds Z2 ensures you can enjoy your music without worrying about battery life.
OnePlus Buds Z2: Specs
While still understanding all the significant details inside the OnePlus buds z2 review, here are the more technical specifications of the "OnePlus Buds Z2" below:
Specs
OnePlus Buds Z2

Body

Earbuds: 4.6g




Charge Case: 42g




IP55 water-resistant

Audio

Drivers: 11mm Dynamic




Driver Sensitivity: 98 dB ± 3 dB @ 1 kHz

Wireless Range

10 meters

Noise Cancellation

Active Noise Cancellation Mode




Transparency Mode

Battery

Per earbud:       40 mAh

Charging case: 520 mAh
Flash Charge: 10 mins for 5 hours (Case + Buds)
                        10 mins for 2 hours (Only Earbuds)

Playtime (With Full Charge)

Playback with ANC ON: Up to 5 hours

Playback with ANC OFF: Up to 7 hours

Combined playback: Up to 27 hours (ANC ON), 38 hours (ANC OFF)⁴

Talk time: Up to 3.5 hours (phone calls)

Bluetooth Version

BT 5.2

Colors

Obsidian Black, Pearl White
Verdict
The OnePlus Buds Z2 has earned the prestigious title of Best Value Earbuds in our tested best wireless earbuds roundup. Outperforming many competitors and offering exceptional features, these earbuds come at a budget-friendly price that is less than half of most alternatives. 
Despite their affordability, the OnePlus Buds Z2 does not compromise on sound quality, providing a remarkable audio experience. 
So, the OnePlus buds z2 review shows how great this budget-friendly earbud can be, yet if you are still wondering why you should get the OnePlus Buds Z2, here are a few points that might convince you:
Get the OnePlus Buds Z2, if
> You require Dual 11mm dynamic Drivers just like the OnePlus Buds Pro;
> You want Active Noise Cancellation along with a 3-MIC setup;
> You need the power of Dolby Atmos Quality in budget earbuds.
Check Price Now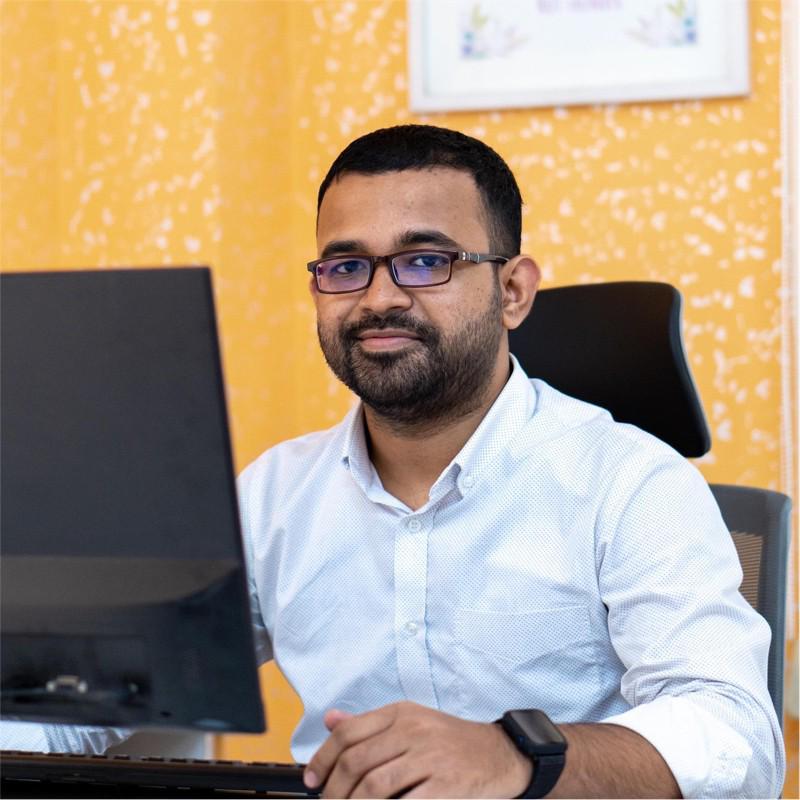 Mohammad Shariful Islam is the CEO and MD of Apple Gadgets, a leading e-commerce and retail chain for gadgets in Bangladesh. He has a passion for technology, entrepreneurship, and holds a decade of experience in gadget E-Commerce. He's committed to providing the best possible shopping experience for customers by delivering the latest and trendy gadgets.