Joyroom JR-T03S Pro Review: Best Budget Alternative to Airpods
The Joyroom JR-T03S Pro True Wireless Earbuds have been making waves across the internet, emerging as a formidable alternative to the Apple AirPods. Building upon the success of the T03 model, this upgraded version has garnered attention for its advanced features and exceptional performance and the similar to Apple's Airpods Pro really making it popular every day. 
With improved active noise cancellation (ANC) technology, superior sound quality, and enhanced drivers, the Joyroom JR-T03S Pro aims to deliver a truly immersive audio experience. As consumers seek high-quality wireless earbuds that rival industry leaders, the JR-T03S Pro has emerged as a contender, offering a compelling option for those in search of top-notch features at a more affordable price point.
In today's comprehensive joyroom jr-t03s pro review, we will explore the features, design, performance, and overall value offered by these advanced wireless earbuds.
Table of Contents:
Joyroom JR-T03S Pro: Pros & Cons  
Here are some of the pros and cons of the Joyroom JR-T03S Pro:
Pros:
  Cons:

👍 13mm Large Dynamic Driver;

👍 Great Long-lasting battery life;

👍 Excellent sound quality;

👍 Active Noise Cancellation;

👍 Fast Connection.

👎 Android Users always have to carry Lightning Cable;

👎 No Official Water Resistance.
Check the latest price of Joyroom JR-T03S Pro
Joyroom JR-T03S Pro: Design & Build
Airpods Design

Lightweight
Design
The JOYROOM JR-T03S Pro truly excels in its design and build, offering a sleek and glossy aesthetic reminiscent of Apple's AirPods. Holding the Joyroom alongside the authentic AirPods Pro reveals no notifying difference, showcasing its attention to detail and premium feel.
One notable aspect of the JR-T03S Pro is its lightweight construction. Weighing a mere 48.2 grams, the case is incredibly light, allowing you to effortlessly carry it in your pocket throughout the day. The case features a convenient LED indicator positioned above the JOYROOM logo, providing clear visibility of the pairing mode.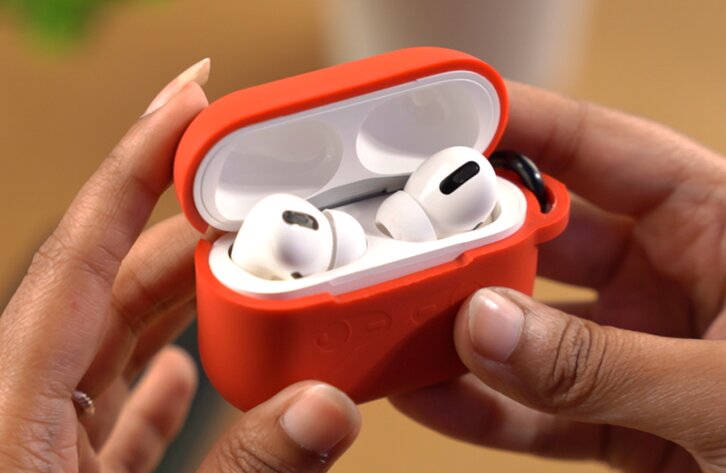 Build
When it comes to buttons and ports, the case includes a single white circle button at the back, facilitating effortless connection to your device. Additionally, a lightning port is located at the bottom of the case, ensuring easy charging compatibility.
The JOYROOM JR-T03S Pro's magnetic lid is a standout feature, offering a strong magnetic closure that enhances the overall user experience. Opening and closing the case becomes a satisfying and smooth process, reminiscent of a fidget toy.
Comfort and Fit
Inside the case, you'll find the earbuds themselves, clad in shiny white attire. Weighing only 3.8 grams, these buds fit comfortably in your ears without causing any discomfort or heaviness. Thanks to their lightweight design, you can enjoy extended periods of use without feeling any strain.
To cater to various ear shapes and sizes, JOYROOM thoughtfully includes extra ear tips along with a Silicon drop case. These additional accessories not only ensure an ergonomic fit but also provide drop protection and scratch resistance while you're on the go.
Joyroom JR-T03S Pro: Sound Quality
One of the standout features of the Joyroom JR-T03S Pro is its impressive audio quality.  Comes with a large dynamic driver, measuring 13mm, which guarantees a powerful and immersive HIFI sound experience. Whether you're a fan of heavy bass music or prefer a more balanced sound, the JR-T03S Pro delivers pure audio with exceptional detail and clarity.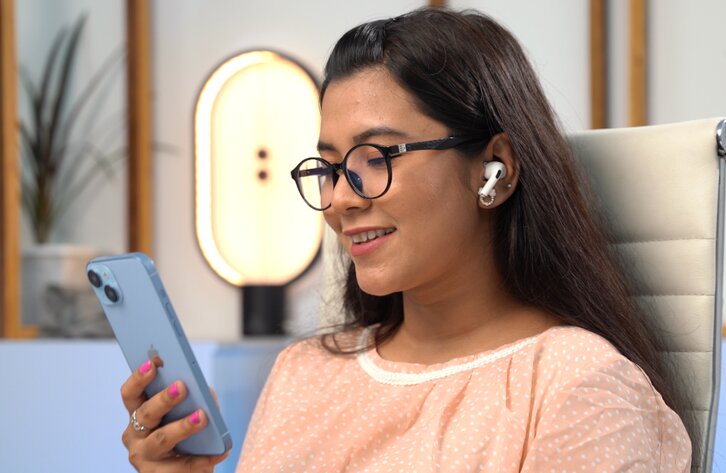 Additionally, the Active Noise Cancellation (ANC) feature takes center stage, effectively reducing ambient noise by up to 25 dB. This means you can enjoy your favorite music and make crystal-clear phone calls, all while immersing yourself in an uninterrupted audio experience.
Joyroom JR-T03S Pro: Controls and Connectivity
Touch Controls

Bluetooth 5.0

Siri Support
The JOYROOM JR-T03S Pro's control and connectivity features make it a convenient and versatile choice for users seeking a seamless audio experience. The earbuds come with an easy touch control feature, allowing users to navigate through their music effortlessly. Additionally, the built-in "ear detection touch IC" enables users to turn the earbuds on or off simply by pressing and holding them.
Connecting the JR-T03S pro is easy as well, just open the lid and your iPhone will automatically detect the earbuds nearby. Pressing and holding the back button will let you successfully connect with the device.
With just a double tap on the left earbud, users can go to the previous song, while a double tap on the right earbud takes them to the next song. Answering and ending calls is also a breeze with a single tap. Furthermore, a single tap on either earbud allows users to play or pause their music.
The JOYROOM JR-T03S Pro offers additional control by allowing users to access SIRI through a long press of the left earbud for at least three seconds. This feature provides a convenient way to utilize voice commands and perform various tasks without needing to reach for your device.
The earbuds utilize Bluetooth 5.0 for a fast and stable connection. With separate chips for each earbud, they ensure enhanced transmission and connection stability. This means you can enjoy your favorite music without interruptions or lag.
Furthermore, the JOYROOM JR-T03S Pro offers the flexibility to switch between noise canceling and transparency modes. By performing a long press on the side touch, users can activate the transparency mode, allowing them to clearly hear the sounds around them and interact with people nearby.
Joyroom JR-T03S Pro: Battery Life
Battery life is critical for wireless earbuds, and the Joyroom JR-T03S Pro excels in this department. Comes with a 360mAh of battery and a 45mAh for each of the buds which provides a long battery life. With a single charge, these earbuds offer up to 4 hours of Talk Time and 5 hours of continuous music playback, providing extended listening enjoyment. 
The JOYROOM JR-T03S Pro's battery offers a convenient and versatile charging experience. With its Lightning port design, iPhone users can enjoy smoother charging by directly connecting the case. However, Android users will need to carry a Lightning to Type-C or B dongle to charge their earbuds.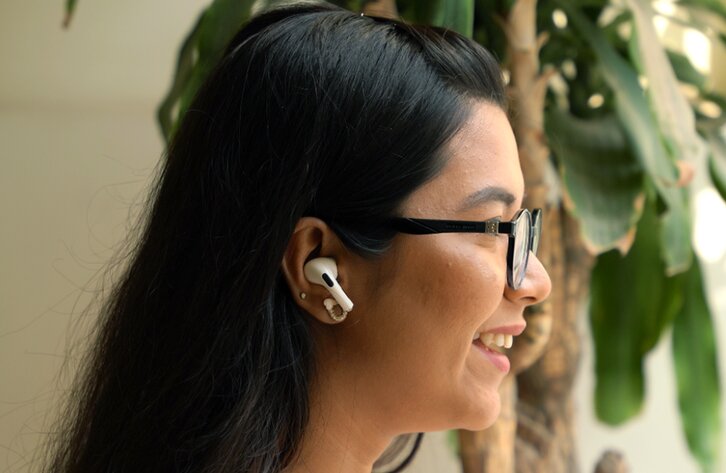 Additionally, the JR-T03S Pro supports wireless charging, allowing for faster and hassle-free charging. Although you do need to buy a wireless charging pad, cause they don't come with the box.
Joyroom JR-T03S Pro: Technical Specifications
While still understanding all the significant details inside the joyroom jr-t03s pro review, here are the more technical specifications of the "Joyroom JR-T03S Pro" below:
Specification
Joyroom JR-T03S Pro

Body

Material: Plastic Build




Charging Case: 48.2g

Earphone Weight: 3.8g

Audio

Speaker: 13mm




Frequency Response Range: 20-20Khz




Speaker Sensitivity: 113±3dB




Microphone Sensitivity: -42±3dB

ANC

YES,




Noise Reduction dB: 25db

AI Assistant

Apple Siri Support

Control & Connectivity

Bluetooth 5.0, 

Touch Control

Battery

Type: Lithium Polymer




Case: 360mAh




EarBuds: 45mAh




Charging Time: 90 minutes

Playback

Talk Time: 4H




Music Time: 5H

Charging Interface

Lightning

Colors

White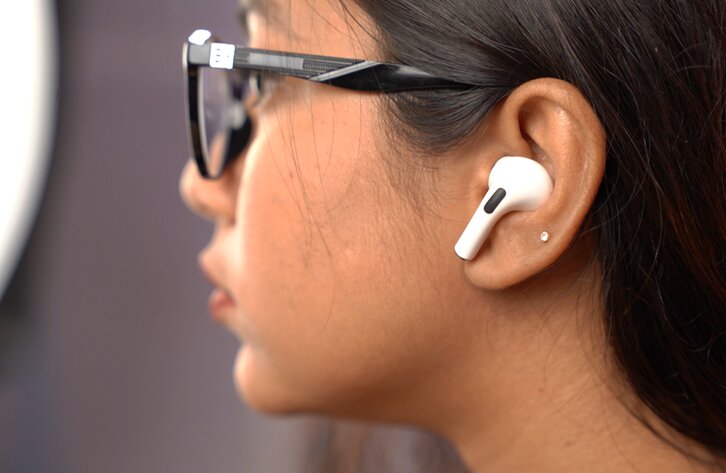 Verdict
In Short, the JOYROOM JR-T03S Pro proves to be an excellent choice for those seeking a budget-friendly alternative to Apple's AirPods. With its sleek design, reliable touch controls, and impressive features like a 360mAh battery and 13mm large dynamic speaker, this earbud model offers a compelling package. 
Furthermore, the inclusion of hassle-free wireless charging support and a drop protection silicone case in the box adds further value to the product. Considering its price point, the JOYROOM JR-T03S Pro stands out as a highly appealing option, offering great performance and features for its cost.
So, the joyroom jr-t03s pro review shows how this budget-friendly earbud can really be an alternative to the Apple Airpod, yet if you are still wondering why you should get the Joyroom JR-T03S Pro, here are a few points that might convince you:
Get the Joyroom JR-T03S Pro, if
> You require the similar design alternative to Apple's Airpod;
> You want an ANC feature for good noise reduction;
> You need the power 13mm Dynamic Speaker for greater sound quality.
Check Price Now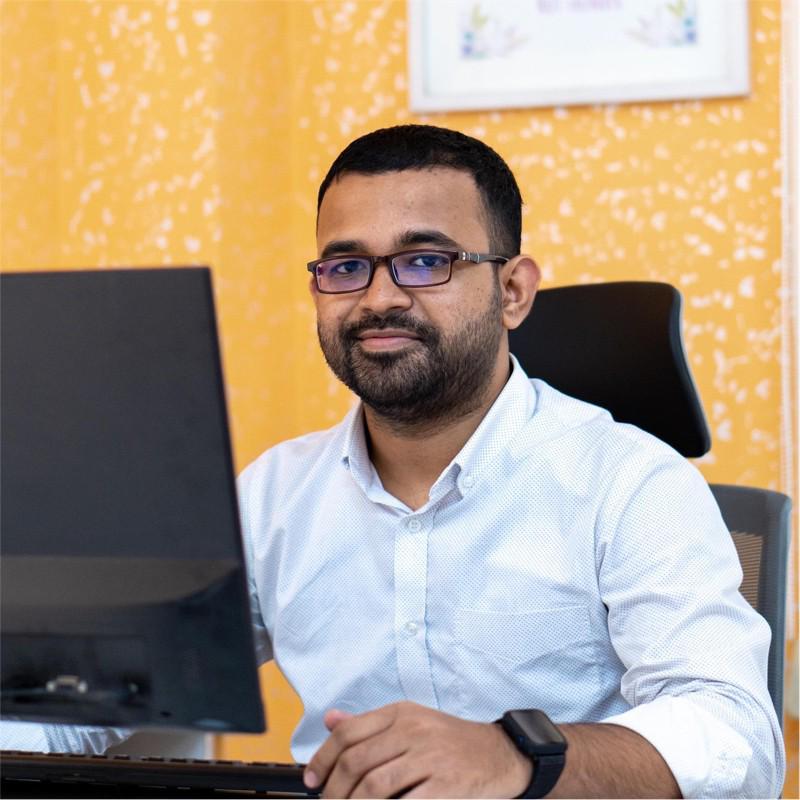 Mohammad Shariful Islam is the CEO and MD of Apple Gadgets, a leading e-commerce and retail chain for gadgets in Bangladesh. He has a passion for technology, entrepreneurship, and holds a decade of experience in gadget E-Commerce. He's committed to providing the best possible shopping experience for customers by delivering the latest and trendy gadgets.