Samsung Galaxy A53 5G Review: Is EXYNOS Beating the Midrange Competition?
Samsung introduced the Galaxy A53 5G in early 2022, and in today's samsung galaxy a53 5g review, let's find out how Samsung is elevating the Midrange Smartphone experience.
The Galaxy A53 comes with exciting upgrades over its predecessor, the A52. With a new midrange 5-nanometer chipset and an improved battery, Samsung is determined to make a significant impact in the competitive mid range phone market.
In this review, we dive into the design, display, performance, UI & battery life, and overall user experience of the Galaxy A53 5G. Discover how Samsung's latest offering sets itself apart and aims to elevate the smartphone experience for midrange consumers.
Table of Contents:
Samsung Galaxy A53 5G: Pros & Cons
Before jumping into the main discussions of the samsung galaxy a53 5g review, here's a quick look at the Samsung Galaxy A53 5G's of its good and bad sites:
Pros:
  Cons:

👍 64MP OIS camera system;

👍 FHD+ AMOLED display 120Hz screen;

👍 Great 5,000 battery life;

👍 Expandable storage option.

👎 No Charger inside the box ;

👎 3.5mm headphone jack is absent.
Check the price of Galaxy A53 5G
Samsung Galaxy A53 5G: Design & Build
The design of the Samsung Galaxy A53 5G is a combination of durability, functionality, and aesthetics, catering to the needs and preferences of consumers. With Corning Gorilla Glass 5 protection for the display and a plastic back and framing, the device strikes a balance between sleekness and resilience.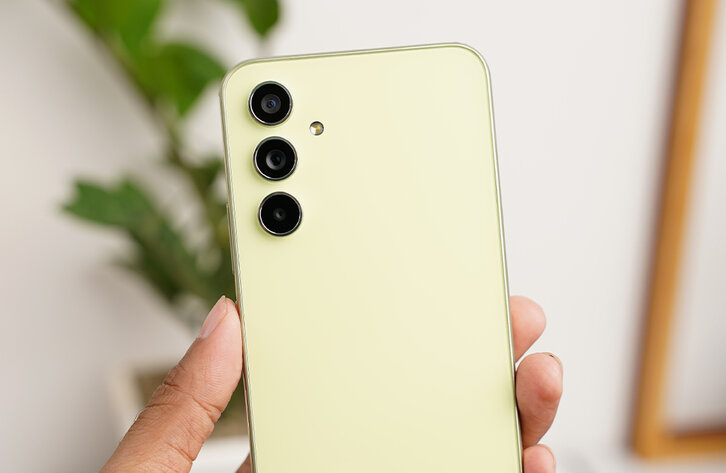 One notable design element is the SIM and storage expansion drawer, conveniently located at the bottom of the phone beside the Type-C port and stereo speaker. This placement allows for easy access and avoids any interference with the overall design.
The Galaxy A53 5G feels impressively lightweight at just 189 grams, making it comfortable to hold and carry. The 8.1mm thickness adds to its slim profile, providing a handy and ergonomic feel.
Samsung's Ambient Edge design seamlessly blends the camera body into the device, creating a visually appealing and cohesive look. Speaking of the camera, the Galaxy A53 5G boasts a quad-camera setup on the back, accompanied by an LED flash. This setup ensures versatility and enables users to capture high-quality photos and videos.
Samsung Galaxy A53 5G: Display
When it comes to the display section inside this samsung galaxy a53 5g review, it really captivates with Samsung's iconic AMOLED panels. With the Samsung Galaxy A53 5G's display, you can enjoy stunning visuals, enhanced visibility, and a truly engaging experience. 
Prepare to be captivated by the stunning display of the Samsung Galaxy A53 5G. With its 6.5-inch FHD+ Super AMOLED screen, every visual detail comes to life with vibrant colors and sharp clarity. Whether you're indoors or outdoors, the display offers exceptional visibility, even in bright sunlight, with up to 800 nits of brightness.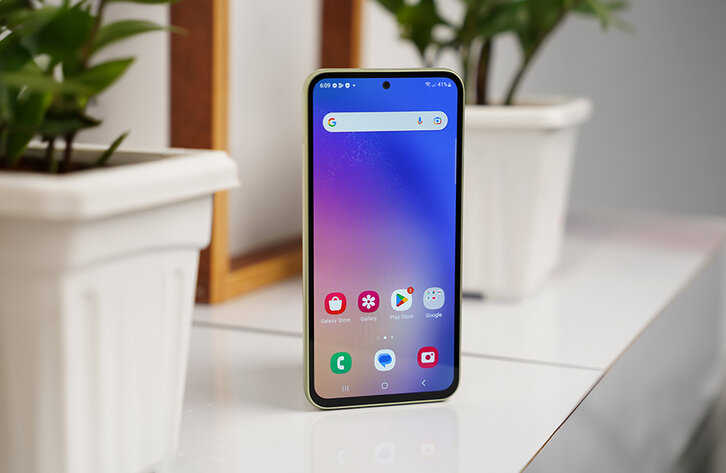 The Galaxy A53 5G takes your viewing experience to the next level with its impressive 120Hz refresh rate. This means smoother scrolling, seamless video playback, and an overall silky-smooth viewing experience. From browsing social media feeds to watching your favorite movies and sharing content, the high refresh rate ensures a fluid and immersive visual journey.
Samsung Galaxy A53 5G: Camera
Prepare to embark on a photography journey like no other with the Samsung Galaxy A53 5G's impressive quad-camera setup. This device takes your photography to the next level, capturing sharp and steady shots that will leave you in awe.
The multi-lens camera system on the Galaxy A53 5G opens up a world of possibilities. With the 64MP OIS Camera, you can capture crisper and clearer images, even in challenging lighting conditions. Expand your creativity with the Ultra Wide Camera, which allows you to capture a wider viewing angle and include more in your frame. Customize focus and add depth to your shots with the Depth Camera, while the Macro Camera lets you get up close and personal with stunning details.
The combination of a 64-megapixel main sensor, a 12-megapixel ultra-wide camera, a 5-megapixel depth camera, and a 5-megapixel macro camera ensures versatility in capturing every moment. The 12-megapixel ultra-wide camera offers an expansive 123˚ field of view, adding a unique perspective to your photography.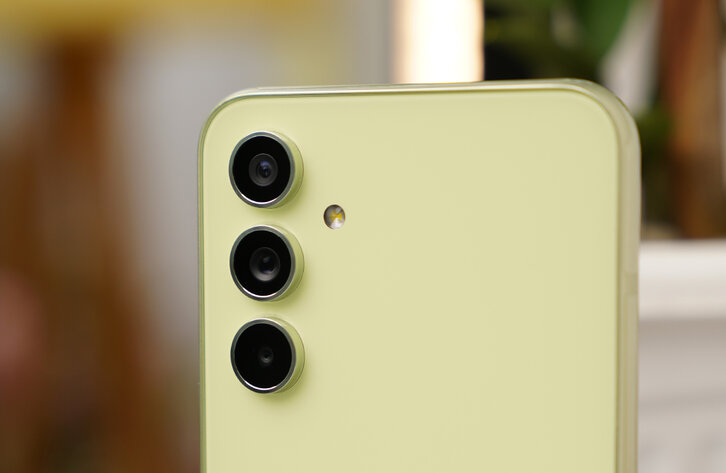 Record your memories in stunning detail with the Galaxy A53 5G's rear camera features, including panorama, HDR, and 4K recording. Thanks to Gyro-EIS (Electronic Image Stabilization), your videos will be more stable and professional-looking, even when captured on the move.
Boost your photography skills with the AI image enhancer. The powerful AI technology of Photo Remaster automatically enhances your photos, allowing you to upgrade your images right away. Say goodbye to dull and lackluster photos and unleash the true potential of your shots.
Samsung Galaxy A53 5G: Performance
The Samsung Galaxy A53 5G offers an impressive performance that sets it apart from its predecessors and competitors in its price range. One of its key highlights is the Exynos 1280 chipset, built on a 5-nanometer architecture, which outshines last year's A52's 8-nanometer chipset. This upgrade not only provides 5G connectivity but also enhances AI capabilities and delivers powerful computing and graphics performance.
The Exynos 1280's 5G modem takes the Galaxy A53's speed to new heights, ensuring that all your tasks on the phone are accomplished swiftly. Whether you're streaming videos, downloading files, or engaging in online gaming, the accelerated speed is noticeable and appreciated.
Thanks to the octa-core CPU within the Exynos 1280, the Galaxy A53 5G exhibits optimal performance throughout the day. Switching between applications becomes seamless, allowing you to effortlessly transition from work to play and everything in between. Furthermore, the optimized power efficiency ensures that you can rely on the device for extended periods without worrying about battery drain.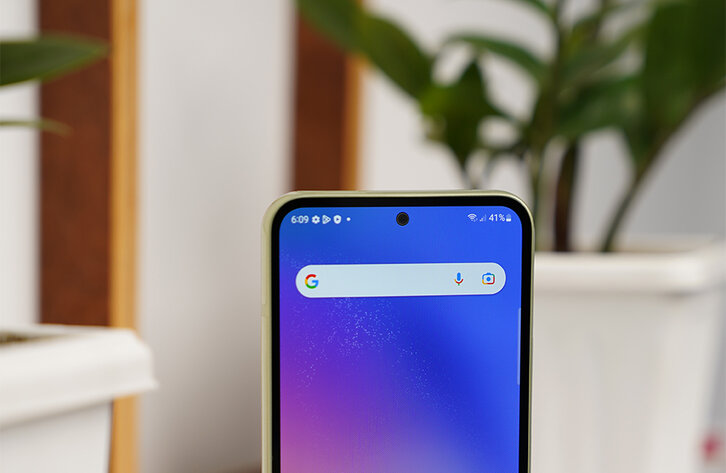 The Mali-G68 GPU enhances the overall gaming experience by delivering top-notch graphics and ensuring that you stay focused on the action. It provides a smooth and immersive gameplay environment, allowing you to enjoy your favorite mobile games to the fullest.
Moreover, the Exynos 1280 incorporates a neural processing unit (NPU) that brings on-device AI capabilities to the smartphone. So, in the competition among Mediatek and Snapdragon's midrange chipsets, Exynos really making quite a name.
Samsung Galaxy A53 5G: UI & OS
The Samsung Galaxy A53 5G comes equipped with the latest One UI 5.1, based on Android 12, offering a seamless and intuitive user experience. With regular updates, including the upcoming Android 13 upgrade, you can stay at the forefront of software advancements.
The One UI introduces enhanced customization options, allowing you to express your unique style. Choose from a wide range of wallpapers, customize your lock screen, and easily recognize incoming calls with personalized backgrounds. The UI also offers convenient color tone adjustments for selfies, ensuring you always capture your best side.
Photography enthusiasts will appreciate the quick access to Expert RAW mode, enabling you to take high-quality shots without any processing or compression. Additionally, you can add watermarks to your photos, adding a professional touch to your captured memories.
Samsung Galaxy A53 5G: Battery
The battery performance of the Samsung Galaxy A53 5G is truly noteworthy, providing users with a reliable and long-lasting power source. With a generous 5,000mAh battery capacity, the Galaxy A53 5G surpasses its predecessor, the A52, which had a 4,500mAh battery. This upgrade allows for extended usage, making it ideal for streaming, gaming, and other power-intensive activities.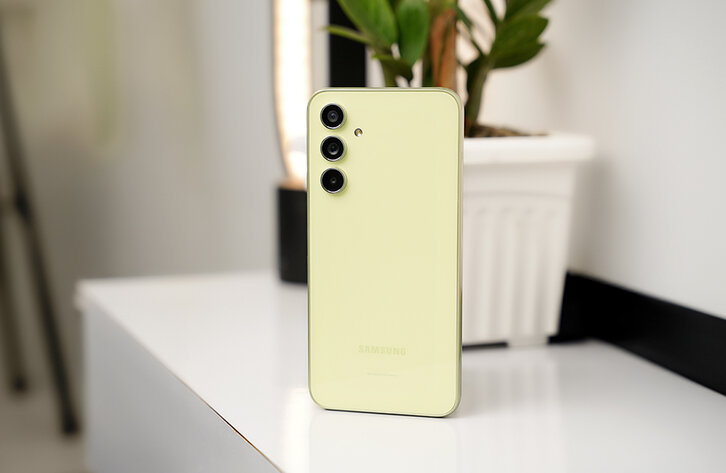 One of the standout features of the Galaxy A53 5G is its 25W super-fast charging capability. This enables users to quickly revive their devices and get back to their tasks without significant downtime. Additionally, the adaptive power-saving feature enhances the overall battery performance, optimizing power consumption for longer-lasting battery life.
Impressively, the Galaxy A53 5G outperforms its competition by providing up to 2-day battery life. This is particularly beneficial for users who are constantly on the go and rely heavily on their smartphones throughout the day. Despite the lack of a charger in the box, the Galaxy A53 5G remains an excellent choice for consumers seeking a reliable and long-lasting battery experience.
Samsung Galaxy A53 5G: Specifications
While still understanding the overall features inside the Samsung galaxy a53 5g review, there are still more details to go, Samsung Galaxy A53 5G's full specification consists of a detailed view.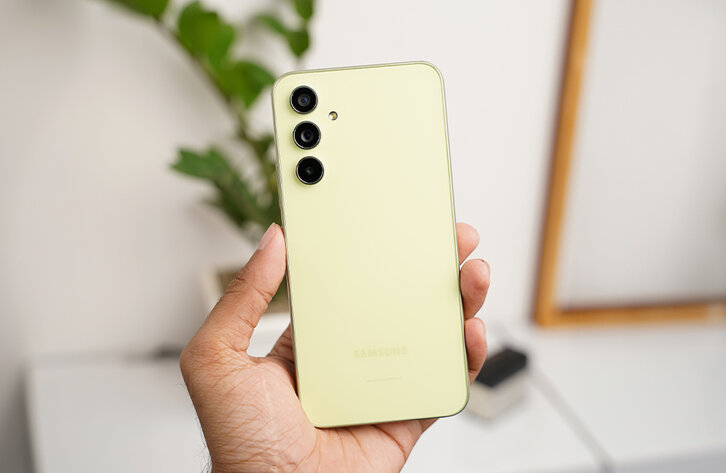 Here's a closer look at the overall Samsung Galaxy A53 5G specs, for further inspection:
Specs
Samsung Galaxy A53 5G

Display

6.5'' 1080 x 2400,

Super AMOLED,

120Hz, 800 nits, 405ppi

Protection

Corning Gorilla Glass 5, plastic frame, plastic back, IP67 dust/water resistant (upto 1m for 30 min)

Camera

Main:

64 MP

, f/1.8, 26mm Wide, 1.0″-type, OIS

          12 MP, f/2.2, ultrawide

          5 MP, f/2.4, Macro

          5 MP, f/2.4, depth
Feature: LED flash, panorama, HDR

Video: 4K @30fps (HDR10+,10-bit
          1080p @30/60fps; gyro-EIS
Front:  32 MP f/2.2 Wide
Features: HDR
Video: 4K @30fps, 1080p@30fps

Platform

OS:

Android 12, Upgradable to Android 13, One UI 5.1

CPU: Exynos 1280 (5nm)

GPU: Mali-G68

RAM & ROM

128GB 4GB RAM, 128GB 6GB RAM, 128GB 8GB RAM, 256GB 6GB RAM, 256GB 8GB RAM

Audio

Loud Speakers with stereo




3.5mm jack: No

Battery

Li-Po 5000 mAh,

25W

wired

Security

Fingerprint (under display, optical)

Connectivity

Wi-Fi 802.11, WiFi Direct, Bluetooth 5.1

Colors

Black, White, Blue, Peach
Verdict
In conclusion, the Samsung Galaxy A53 5G proves to be an excellent purchase decision based on our comprehensive review of its key features. The device delivers a powerful performance Exynos 1280 chipset, providing seamless performance and efficient computing power making it really a midrange performer. With its 5,000mAh battery and 25W super-fast charging, you can enjoy extended usage and quickly recharge when needed. The 6.5-inch FHD+ Super AMOLED display with a 120Hz refresh rate offers a visually stunning and smooth viewing experience, perfect for immersive entertainment and browsing.
Moreover, the Galaxy A53 5G's design is both sleek and durable, featuring Corning Gorilla Glass 5 and a lightweight build. Its quad-camera setup, including a 64MP OIS camera, Ultra Wide Camera, Depth Camera, and Macro Camera, ensures versatility and stunning photography results. Additionally, the AI image enhancer and advanced video recording capabilities further elevate your creative possibilities.
Depending on the specs and features overview of the Samsung galaxy a53 5g review, you should consider getting this solid device based on the factors down below:
> You require powerful performance of the Exynos 1280 on a midrange budget;
> You need a versatile Quad-Camera setup;
> You want to experience the immersive FHD+ Super AMOLED display.
Check Price Now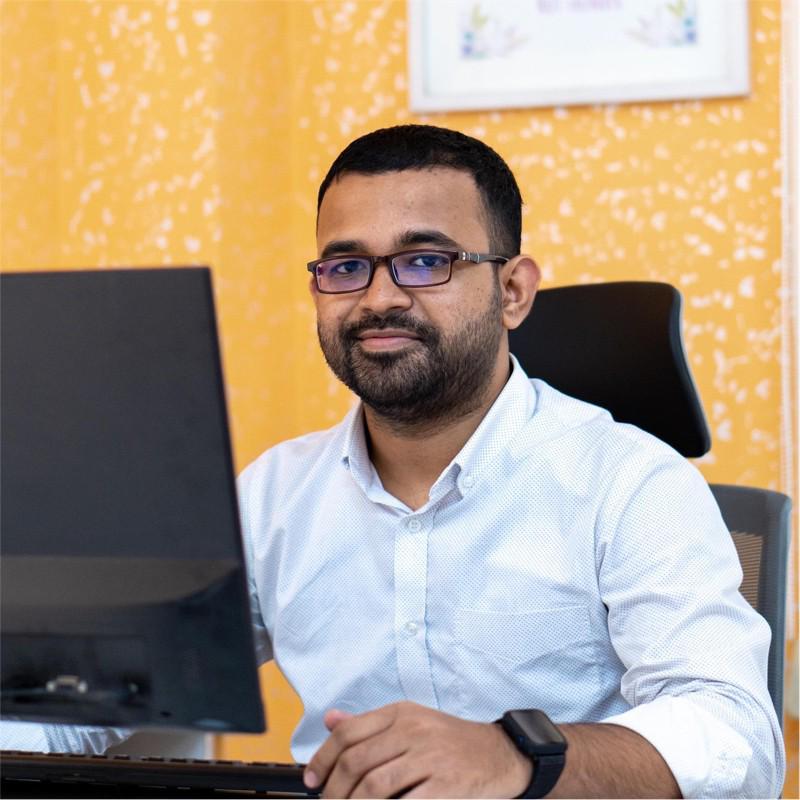 Mohammad Shariful Islam is the CEO and MD of Apple Gadgets, a leading e-commerce and retail chain for gadgets in Bangladesh. He has a passion for technology, entrepreneurship, and holds a decade of experience in gadget E-Commerce. He's committed to providing the best possible shopping experience for customers by delivering the latest and trendy gadgets.