Samsung Galaxy Watch 5 Review: Durable Design, Perfect for Fitness Enthusiasts
Samsung introduced the highly anticipated Galaxy Watch 5 just ten months after their previous smartwatch lineup. Alongside the Watch 5 Pro, the Watch 5 offers similar specifications with the main difference being size. 
Today, we will focus on the smaller variant. With enhanced sensors, features, and improved battery life compared to its predecessor, the Watch 4, Samsung is raising the bar for fitness enthusiasts. 
In today's Samsung galaxy watch 5 review, let's dive right into the details that make it the ultimate fitness watch. From its cutting-edge features to its exceptional performance, we will explore why this smartwatch is perfect for individuals dedicated to their fitness journey.
Table of Contents:
Samsung Galaxy Watch 5: Pros & Cons   
While still having great performance and quality features, here's a quick look at Samsung Galaxy Watch 5's good sites and bad sites:
Pros:
Cons:

👍 Super AMOLED display ;

👍 Smooth OS interface ;

👍 Sapphire crystal display;

👍 Solid build with MIL-STD certification;

👎 Thick Bazel could be annoying;

👎 Battery life could be better.
Check the latest price of Samsung Galaxy Watch 5
Samsung Galaxy Watch 5: Design & Build
IP68 & 5ATM

Mil-Std Certified
Design
What sets the Galaxy Watch 5 apart is its versatility in size options. It caters to individuals with different wrist sizes by providing two variants: a 44mm version for those with thicker hands and a 40mm version for individuals with slimmer wrists. This ensures a comfortable and personalized fit for every user.
While the rotating dial found in the Watch 4 Classic is absent in the Watch 5, it compensates for this with two multi-function buttons, accompanied by a centrally placed microphone. The back of the Galaxy Watch 5 houses a collection of sensors and wireless charging capabilities, combining functionality with ease of use.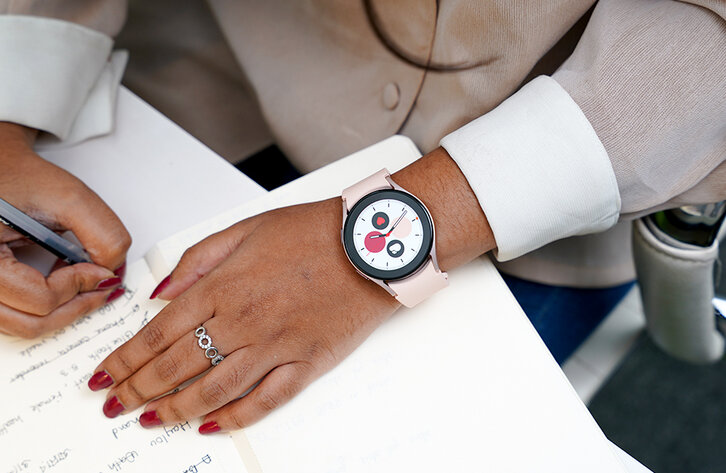 Build
Durability is a key aspect of this smartwatch, as it incorporates Sapphire crystal protection. This feature ensures resistance against accidental scratches from everyday encounters, such as door bumps or coins in your pocket.
To safeguard against potential damage, the Galaxy Watch 5 boasts an aluminum metal frame. This frame offers reliable protection against drops and unexpected impacts, providing users with peace of mind during daily activities. It's important to note, however, that extreme force should still be avoided.
With an IP68 rating and water resistance of up to 50 meters, the Galaxy Watch 5 is ideal for swimmers or those concerned about sweat-related issues. It can confidently withstand water submersion and remains functional even in challenging aquatic environments.
For adventure enthusiasts, the Watch 5's MIL-STD-810H certification is an exciting feature. This certification confirms that the watch has passed rigorous testing focused on environmental conditions. Whether you're hiking, biking, or engaging in various outdoor activities, the Galaxy Watch 5 is up to the challenge.
Colors
Lastly, Samsung offers a range of appealing color options for the Galaxy Watch 5, including graphite, silver, sapphire, and a unique pink gold variant. These colors add a touch of sophistication and complement any outfit or style preference, allowing users to express their individuality.
Samsung Galaxy Watch 5: Display
AMOLED PANEL

Sapphire Crystal Protection 
This Samsung galaxy watch 5 review really shows how clearer its display can be, as it enhances the overall user experience. Both the 44mm and 40mm versions feature the popular and stunning Super AMOLED panel, which delivers vibrant and captivating visuals.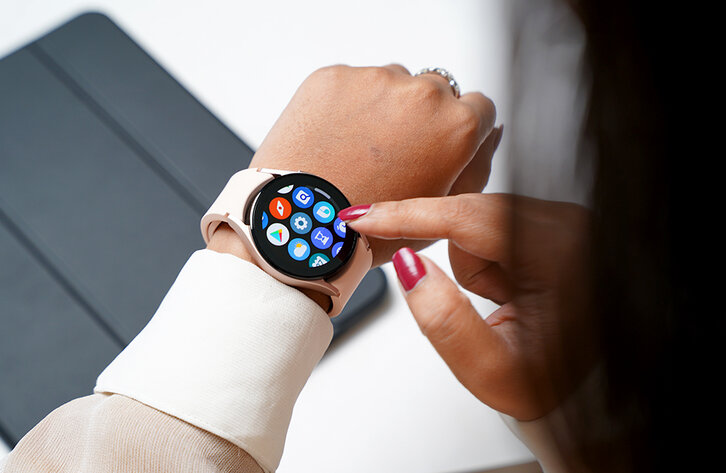 The display of the Galaxy Watch 5 is known for its sharpness and accuracy, ensuring a seamless viewing experience while navigating apps and content. Even under bright sunlight, the display remains sufficiently bright, offering excellent visibility with detailed and contrast-rich visuals.
Although some users may find the thicker bezel slightly inconvenient, Samsung has maintained this design choice across its watch models. It's a wish from all users that Samsung might cut down the bazel in their future watches and provide a bit more immersive display.
To ensure durability and protect the display, the Galaxy Watch 5 incorporates a sapphire crystal panel. This feature safeguards the screen from scratches and minor bumps, ensuring that the display remains in pristine condition even with daily use.
Samsung Galaxy Watch 5: Performance
Samsung Health App 

Skin-Temperature
The Samsung Galaxy Watch 5 delivers impressive performance and a range of fitness features that make it a standout device in its category. Powered by the Exynos W920 chipset, which is a 5nm chipset, the watch offers smooth operation and value for its price. With 1.5GB of RAM and 16GB of ROM, the watch handles multiple apps and tasks effortlessly, without experiencing any slowdowns or crashes.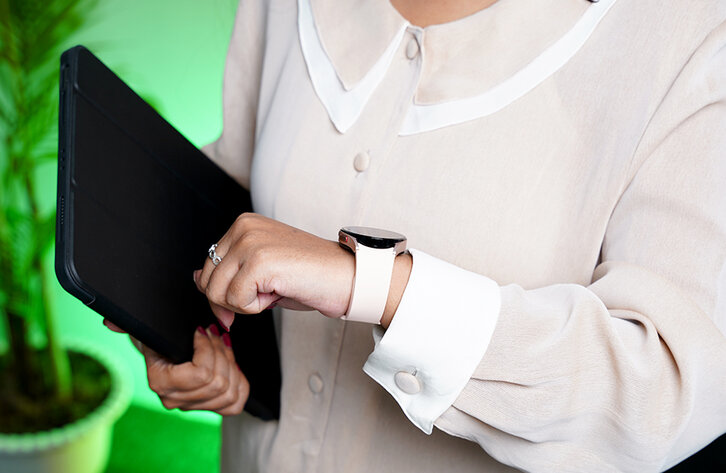 When it comes to fitness, the Galaxy Watch 5 excels with over 100 workout plans to choose from. It incorporates essential health monitoring tools such as ECG, heart rate tracking, and body fat measurement, providing users with comprehensive insights into their fitness levels. 
Additionally, the watch offers sleep tracking and guidance, helping users improve their sleep patterns and overall sleep quality. The new skin-temperature reader, although not perfect, contributes to the sleep-tracking results.
The sleep tracking system goes beyond basic tracking, offering detailed guidance and instructions for better sleep habits. Users can even receive a month-long sleep plan automatically if needed. 
Whether you are a dedicated runner or a fitness enthusiast, the Galaxy Watch 5's fitness-tracking features are tailored to your needs. It includes auto-tracking for activities like walking and providing constant data feedback. The watch supports various workout types such as running, cycling, and push-ups, displaying essential metrics like heart rate, calories burned, and elapsed time.
To view all the details and get a comprehensive breakdown of your fitness sessions, syncing the Galaxy Watch 5 with the Samsung Health app on your smartphone is necessary. This integration allows you to access full breakdowns of your workouts and identify effective sessions. With its exceptional performance and wide range of fitness features, the Samsung Galaxy Watch 5 is a reliable companion for achieving your health and fitness goals.
Samsung Galaxy Watch 5: OS & UI
 

Wear OS 3 with Samsung One UI
The Samsung Galaxy Watch 5 operates on Samsung's own Wear OS, a customized version of Google's operating system designed specifically for Samsung watches. This collaboration brings together the best of both worlds, providing users with a refined and optimized user interface.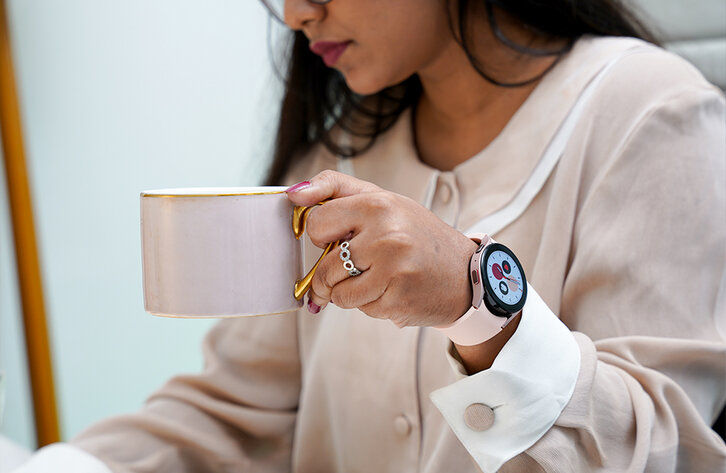 With the Galaxy Watch 5, you can elevate your adventures with the integration of Google Maps, allowing for seamless navigation and exploration. Additionally, Bixby, Samsung's virtual assistant, is easily accessible with just a press and hold of the power button, providing convenient voice control and assistance.
Transferring data from your old watch to the Galaxy Watch 5 is a breeze with the Smart Switch feature, simplifying the setup process and ensuring a smooth transition. The Galaxy Watch 5 offers a wide range of watch faces, similar to the Watch 4, allowing for customization and personalization. You can choose from various designs and even set your own photo as the watch face, tailoring it to your preferences.
Furthermore, the Galaxy Watch 5 enables easy music control and provides quick access to notifications, ensuring that you stay connected and entertained. Navigating through apps is effortless, with a simple swipe taking you to the app drawer, where all your installed apps are conveniently organized.
Samsung Galaxy Watch 5: Battery Life
410mAh (44mm) & 284mAh (40mm)

Wireless Charging with Qi
The battery life of the Samsung Galaxy Watch 5 is a mixed bag, with some disappointing aspects and a few noteworthy features. While there is a slight improvement compared to its predecessor, the Galaxy Watch 4, the overall battery performance may leave users wanting more. It can be frustrating considering that smartwatch users expect a decent battery life.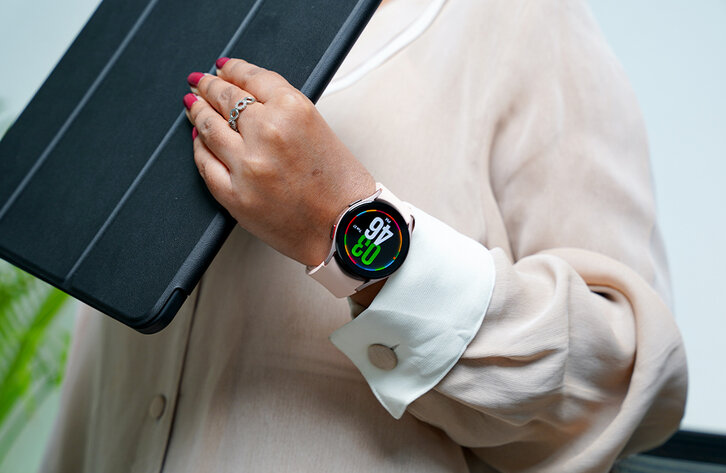 The 44mm version of the Galaxy Watch 5 comes with a 410mAh battery, which can last for about a day with moderate usage. However, if you frequently view notifications, utilize the Always-On display, engage in fitness tracking, and frequently check messages, the battery drains relatively quickly. This means that you may find yourself needing to carry the wireless dock with you to recharge during the day.
On the other hand, the 40mm version of the watch comes with a smaller 284mAh battery, which poses even greater challenges. With this smaller battery capacity, you may need to charge it every morning or night when not in use to ensure it lasts through the day.
While Samsung claims a 40-hour battery life, it's important to note that this estimate assumes minimal usage of the smartwatch's features. In reality, when using all the features, the battery life is not as impressive. 
However, the Galaxy Watch 5 does offer fast charging capabilities, with the ability to charge up to 45% in just 30 minutes. This feature comes in handy when you're in a rush or starting your day with the watch. It's worth mentioning that the charger is not included in the box and needs to be purchased separately.
Samsung Galaxy Watch 5: Against the Competition
The Samsung Galaxy Watch 5 faces tough competition from its rivals in a similar price range. One such competitor is the Huawei Watch GT 3, which features a round shape design, stainless steel framing, and 5ATM water resistance. However, it falls short with its lower RAM and ROM capacity of 4GB and 32MB respectively, as well as Bluetooth 5.1 connectivity. 
The Galaxy Watch 5, on the other hand, has sapphire crystal glass for display protection, offers a higher RAM and ROM capacity of 1.5GB and 16GB, and Bluetooth 5.2. Additionally, the Huawei Watch GT 3 lacks Military-STD certification, which the Samsung watch possesses, and its battery is only slightly larger at 455mAh.
Another competitor in the same price range is the Amazfit GTR 3 Pro, a popular budget choice. It offers health sensors, a good user interface, a 450mAh battery, 5ATM water resistance, BT 5.0, and an AMOLED display similar to Samsung's. However, it falls behind in terms of the ultimate durability of Galaxy Watch 5, lacking Military-STD certification and sapphire glass protection. Additionally, it has Bluetooth 5.2, which is a plus but still not on par with the Galaxy Watch 5.
Despite these competitors' strengths, the Samsung Galaxy Watch 5 stands out with its robust build, superior performance, larger storage capacity, and advanced features like Military Standard certification and Bluetooth 5.2 connectivity, making it a formidable choice in the market.
Samsung Galaxy Watch 5: Specs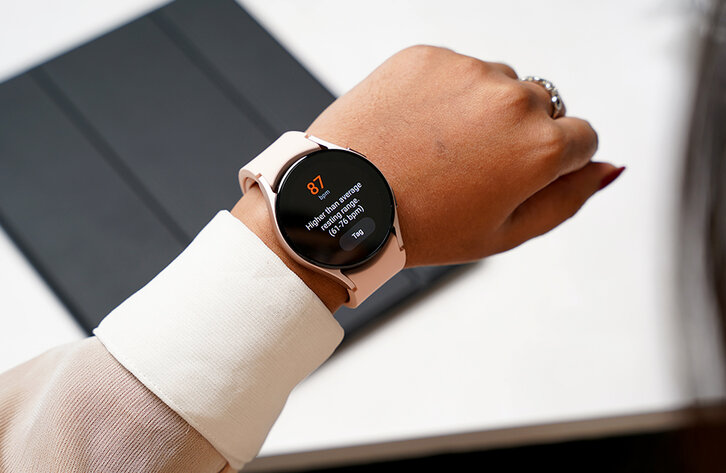 And if you are looking for a more detailed view of the Samsung galaxy watch 5 review, here are all the major specifications of the Galaxy Watch 5:
Specs
Samsung Galaxy Watch 5

Display

44mm:

1.4-inch Super AMOLED display, 450×450 resolution, Sapphire Crystal,

40mm: 1.2-inch Super AMOLED, 396x396resolution, Sapphire Crystal

Protection

40mm: Armor Aluminum case;




40mm: Sapphire




5ATM + IP68, MIL-STD-810H

Platform

OS:

Wear OS (Samsung One UI Watch)


Chipset:

5nm Samsung Exynos W920


CPU:

Dual-Core 1.1Ghz

Storage

Ram: 1.5GB




ROM: 16GB

Battery

44mm: 410mAh




40mm: 284mAh




Fast Charging ( 45% charge with 30 min Charging)

Features

Improved wellness sensors, Advanced Sleep Coaching, Auto Workout Tracking

Sensors

Accelerometer, Barometer, Gyroscope, Geomagnetic sensor, Light sensor, Samsung BioActive sensor: optical heart rate (PPG), electrocardiogram (ECG), bioelectrical impedance analysis sensor (BIA)

Connectivity

LTE (available in select models)

Bluetooth 5.2

Wi-Fi 802.11 a/b/g/n

2.4+5GHz

NFC

GPS/GLONASS/Beidou/Galileo

Colors

Silver, Graphite, Sapphire, Pink Gold
Verdict
In conclusion, Samsung's Galaxy Watch 5 is a commendable addition to the rugged smartwatch lineup. With its impressive health and fitness features, it appeals to individuals seeking a branded watch that supports an active lifestyle.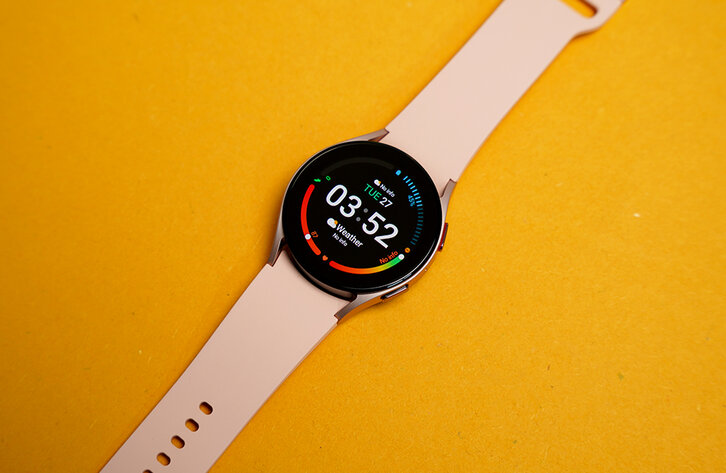 Whether you're on an adventure or engaged in sports, the Watch 5 ensures you stay connected without compromising durability. While there are other contenders in the market at a similar price range, the Galaxy Watch 5 stands out as a quality, durable smartwatch. 
With its one-day battery life, it offers convenience and reliability for users seeking a reliable companion in their sports adventures.
Why would someone buy this watch?
There are many reasons why someone might want to buy the Samsung Galaxy Watch 5. Although to save you time, here are the top-3 reasons to buy the Galaxy Watch 5, 
Get the Samsung Galaxy Watch 5, if
Health & Fitness:

You need a variety of features that make it great for fitness tracking, including a heart rate monitor, GPS, and sleep tracking.

Remain Connected:

You can make and receive calls, send and receive text messages, and access notifications from your smartphone.

Always Stay Updated:

You want to control music playback, set alarms, and even control smart home devices.
Check Price Now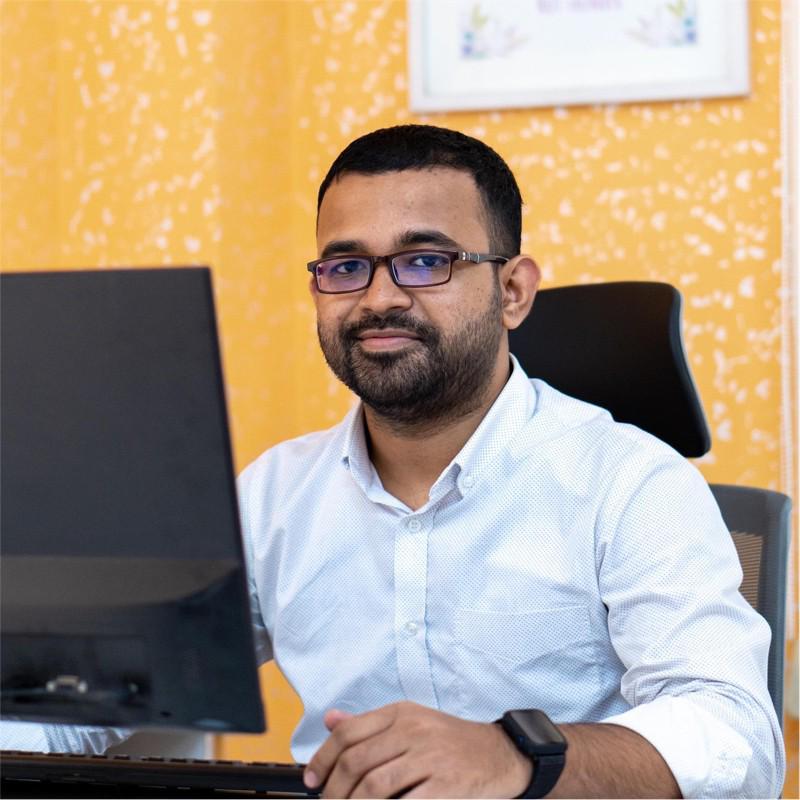 Mohammad Shariful Islam is the CEO and MD of Apple Gadgets, a leading e-commerce and retail chain for gadgets in Bangladesh. He has a passion for technology, entrepreneurship, and holds a decade of experience in gadget E-Commerce. He's committed to providing the best possible shopping experience for customers by delivering the latest and trendy gadgets.