iPad pro m2 Review: What's So New with the iPad M2?
Apple's latest addition to their impressive tablet lineup. Building upon the success of its predecessors, the iPad Pro M2 brings forth a range of exciting features. Last year, Apple unveiled the 10th gen iPad and the iPad Pro 11, both featuring updated chipsets. Now, the iPad Pro M2 takes center stage with a powerful new M2 chipset, ensuring enhanced performance and efficiency.
While the exterior remains unchanged, Apple has made notable internal improvements, including the next-level Apple Pencil hover experience, ProRes video capture, newly added superfast Wi-Fi 6E, and powerful features in iPadOS 16. However, a higher price tag raises the question of whether the M2 chip truly justifies the investment. 
In this comprehensive review of the iPad pro m2 review, we go a bit deeper into the Apple iPad Pro M2, exploring its capabilities and assessing its value proposition.
Table of Contents:
1. iPad Pro M2: Pros & Cons   
While still having great performance and quality features, here's a quick look at iPad Pro M2's good sites and bad sites:
Pros:
  Cons:

👍 Comes with the New M2 chip;

👍 Gorgeos 12.9-inch display ;

👍 Apple Pencil works its magic for artists;

👍 Quad Speakers are tremendous.

👎 Same old design as last year's iPad Pro;
Check Latest Price of iPad Pro M2 2022 – 11inch 
Check Latest Price of iPad Pro M2 2022 – 12.9inch
2. iPad Pro M2: Design & Build
Aluminum Finish

Glass Front
Design
The iPad Pro M2 continues Apple's tradition of exceptional design and build quality, setting new standards in the world of tablets. Sporting the familiar square shape with rounded corners, the device offers a comfortable grip for extended usage. Apple has taken great care to embed the antenna lines seamlessly just above the camera module, which houses two high-resolution sensors.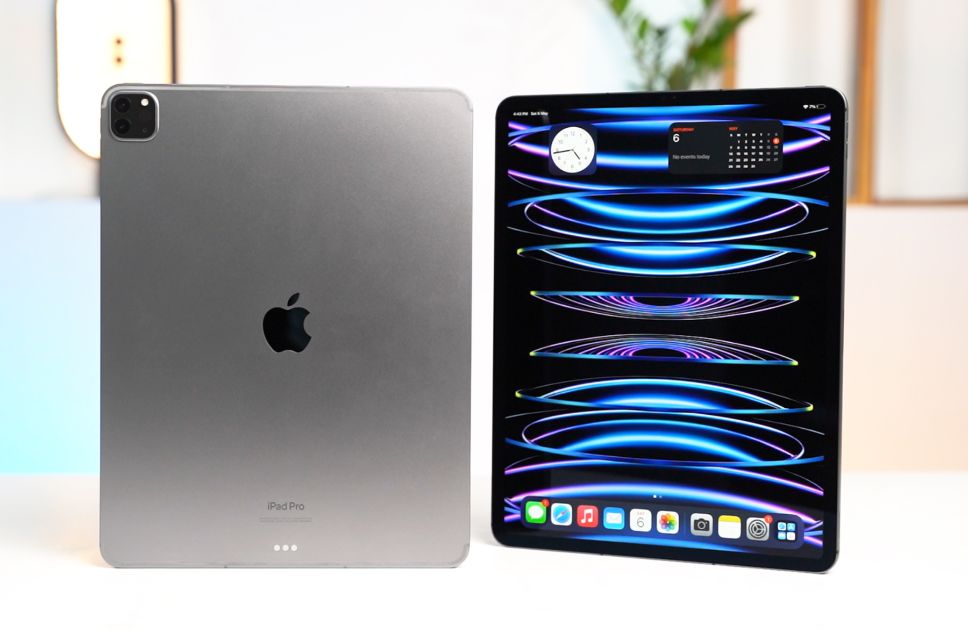 Colors
In terms of color options, the iPad Pro M2 retains the classic choices of Silver and Space Gray, both exuding a premium and elegant aesthetic. Whether you prefer a sleek and understated look or a timeless dark hue, the iPad Pro M2 has you covered.
The device features strategically placed buttons and ports for convenient access. On the right side, you'll find the volume controller, while the power button sits on top of it. The top and bottom of the tablet house dual speakers, delivering immersive audio experiences. 
To accommodate the Apple Pencil, a magnetic connector is positioned on the left side. Additionally, the right side hosts a SIM tray for cellular connectivity, while the bottom right corner houses a Thunderbolt or USB 4 port for charging and data transfer.
Build
The iPad Pro M2 boasts a sturdy and visually pleasing build. Constructed with a fully aluminum body, the tablet not only ensures durability but also provides a premium feel when held. Additionally, a protective glass front safeguards the display, offering peace of mind.
Weighing in at 470 grams for the Wi-Fi + Cellular models of the 11-inch variant, the iPad Pro M2 strikes a balance between portability and functionality. However, if you opt for the larger 12.9-inch model, the weight increases slightly to approximately 685 grams, providing a more substantial tablet experience.
3. iPad Pro M2: Display
11-inch IPS LCD 

120Hz ProMotion Display

1600 nits Peak Brightness
The iPad Pro M2 features a stunning display that elevates your viewing experience to new heights. With a Liquid Retina IPS LCD display with a 1668 x 2388 pixels resolution, both the 11-inch and 12.9-inch models offer the same technology, ensuring consistency across the lineup.
The display is sharp and vibrant, thanks to Apple's inclusion of HDR and advanced features like P3 wide color, delivering a cinematic experience that brings movies and content to life. Streaming movies in HD on platforms like Netflix, such as "Spider-Man: Into the Spider-Verse," becomes an immersive and visually captivating experience on the iPad Pro M2.
Interacting with multiple apps becomes even more seamless and responsive with the 120Hz ProMotion display. The higher refresh rate ensures accurate and lag-free interactions, enhancing your productivity and enjoyment on the tablet.
Brightness is another standout feature of the iPad Pro M2's display. With 10,000 Mini-LEDs integrated into the display, it achieves a peak brightness of 1600 nits. This high brightness level not only enhances the visual appeal but also makes the display easily readable even in bright outdoor environments.
To further enhance the visual experience, the iPad Pro M2 incorporates True Tone technology. Advanced sensors adjust the color and intensity of the display to match the ambient lighting conditions, resulting in a more natural and pleasing visual interface.
With its combination of advanced technologies and attention to detail, the iPad Pro M2's display sets a new standard for tablet visuals. Get ready to immerse yourself in stunning visuals and enjoy a truly captivating viewing experience.
4. iPad Pro M2: Camera
12MP + 10MP Back Camera

12MP Front Camera

Lidar Scanner
The iPad Pro M2 is equipped with an impressive camera system that offers a range of features to enhance your photography and videography experience. With a 12MP wide, 10MP ultrawide camera, LiDAR scanner, and a 12MP selfie cam. The iPad Pro M2 ensures great performance similar to its predecessor, the 2021 iPad Pro.
Thanks to the powerful M2 chip inside, the iPad Pro M2 delivers stunning photo quality processing, allowing you to capture exceptional pictures. The main 12MP camera excels in both day and nighttime photography, and with 4K recording capabilities, you can shoot vlogs and enjoy a cinematic 4K experience with the Cinematic Mode.
The 10MP ultrawide sensor provides a 122-degree field of view, perfect for capturing video calls and meetings. Utilizing machine learning, the Ultra Wide camera, and Center Stage, the iPad Pro M2 changes the way you participate in video calls, keeping you centered in the frame at all times.
Front Camera
The front-facing 12MP camera is ideal for capturing photos and videos for social media posts, FaceTime calls with Center Stage or stunning Portrait mode selfies. Additionally, it works seamlessly with the TrueDepth camera to securely unlock your iPad Pro with Face ID. Although the front camera records at 1080p, it would have been even better if it supported 4K recording.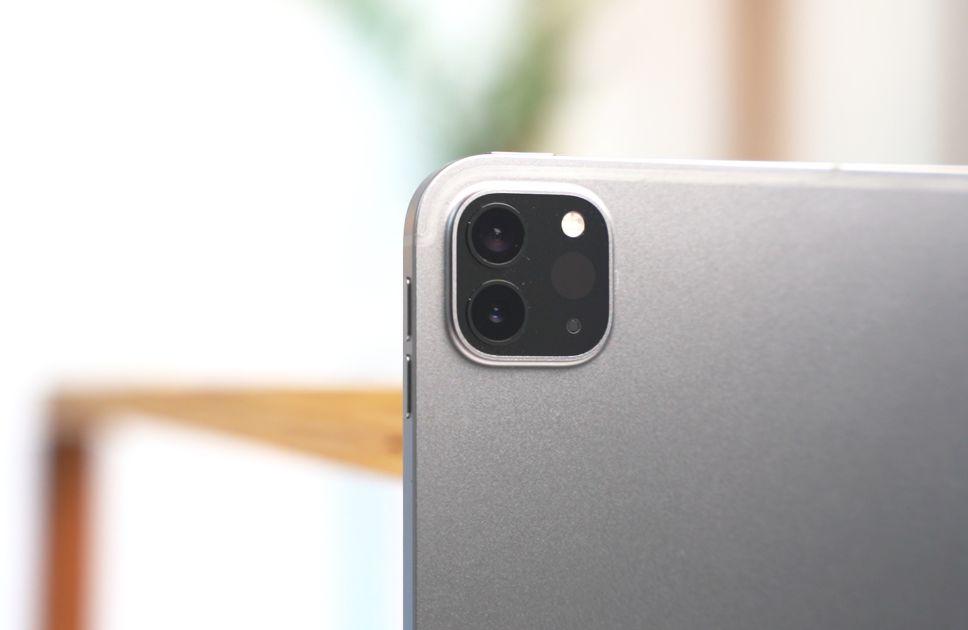 LiDAR Scanner
Furthermore, the iPad Pro M2 features a TOF 3D LiDAR scanner, which measures the distance to surrounding objects up to 5 meters away. This scanner works indoors and outdoors, providing detailed 3D mapping and visualization of your surroundings. Whether you need to create a 3D map or gather precise environmental details, the LiDAR scanner on the iPad Pro M2 has got you covered.
5. iPad Pro M2: Performance
The iPad Pro M2 delivers exceptional performance, showcasing Apple's dedication to pushing the boundaries of technological advancements. Powered by the latest M2 chip, custom-designed by Apple, this tablet sets new standards for speed and efficiency. With options of up to 16GB of RAM and a massive 2TB of storage, the iPad Pro M2 caters to the needs of professionals and power users.
The M2 chip offers remarkable performance, surpassing its predecessor, the M1 chip. Editing 4K videos and creating artwork becomes a seamless and hassle-free experience, demonstrating the tablet's impressive capabilities.
In benchmark comparisons, the iPad Pro M2 outperforms competitors like the Samsung Galaxy Tab S8 Ultra, which features a Snapdragon 8 Gen 1 processor.
Gaming
Gaming on the iPad is a delightful experience as it comes with 10-core Graphics inside the iPad Pro M2. Playing demanding games like PUBG MOBILE and Farlight 84 at FHD resolution poses no challenge for the device. Although the tablet may generate some heat during intense gaming sessions, using a casing can help mitigate this issue.
Audio & Video
The iPad Pro M2 excels in delivering an immersive video and audio experience. With support for Dolby Vision and HDR10, the tablet ensures clarity and vibrant visuals for HDR content. 
The four stereo speakers provide a booming audio experience, enhanced by features like Dolby Digital and Dolby Atmos. Whether you're streaming movies or editing music, the iPad Pro M2 elevates your multimedia experience.
Connectivity
In terms of connectivity, the iPad Pro M2 embraces the latest technology. And with the newly added and upgraded Wi-Fi 6E, users can enjoy superfast wireless connectivity, boasting download speeds of up to 2.4Gb/s—twice as fast as the previous generation. Wi-Fi + Cellular models with 5G support provide users with faster access to their files and improved productivity.
6. iPad Pro M2: Apple Pencil
Magnetic Attachment

Apple Pencil hover
The Apple Pencil experience on the iPad Pro M2 is nothing short of exceptional. With the enhanced GPU and CPU performance of the M2 chip, users can expect a superior visual experience and seamless creative work when using the Apple Pencil. The combination of the powerful hardware and the precision of the Apple Pencil opens up a world of possibilities for artists and creators.
Apple has recently announced compatibility with professional applications like Final Cut Pro and Logic Pro, further expanding the capabilities of the iPad Pro M2. So, with this new software uses along with the remarkable power of the Apple Pencil, creating artwork becomes more accurate and immersive than ever before. The tip of the Apple Pencil acts as a digital paintbrush, allowing for precise sketching, drawing, and accurate color selection with greater control.
Additionally, the Apple Pencil introduces a new feature called "hover." This feature enables users to quickly preview and switch between different tools and controls in supported apps.
Whether you're previewing a drawing tool before making a mark or sketching, writing, and making adjustments with greater precision, the Apple Pencil enhances the overall creative experience on the iPad Pro M2.
To make things even more convenient, the Apple Pencil attaches magnetically to the side of your iPad Pro M2, near the volume buttons. This not only keeps the Apple Pencil easily accessible but also ensures that it charges wirelessly from the iPad Pro, eliminating the need for separate charging cables.
7. iPad Pro M2: OS and Features
iPad OS 16.1

Will get Updated to 16.5 and iPadOS 17
The iPad Pro M2 comes with iPadOS 16.1, offering a seamless and intuitive software experience. Navigating between apps is effortless, with the app you're currently working on displayed in the center of the screen and your other open apps neatly arranged on the left side based on recent use. This layout makes multitasking and switching between apps a breeze.
One of the standout features of iPadOS is its ability to resize and overlap windows, allowing you to customize your workspace according to your needs. Grouping apps together by project enhances organization and efficiency, streamlining your workflow and saving you time.
With the iPad Pro M2, you'll experience the latest version of iPadOS, as it comes with iPadOS 16 out of the box. Apple has also promised future updates, including iPadOS 16.5, which will bring bug fixes and additional features such as easy access to stories, scores, standings, and more for the teams and leagues you follow.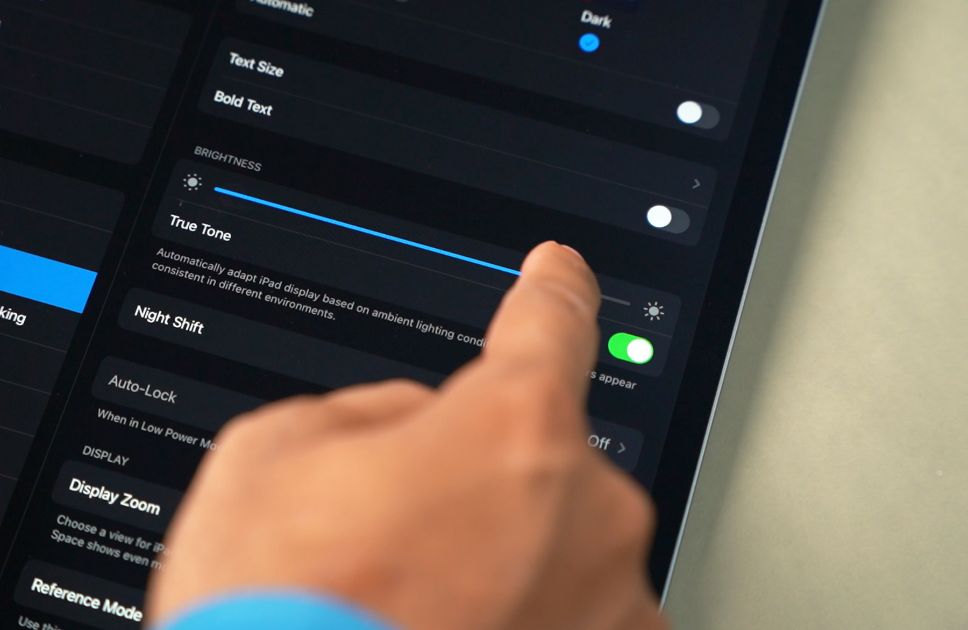 And, you'll be glad to know that, during the recent WWDC 2023 event, Apple announced the new iPadOS 17 which will eventually be available on iPad Pro M2 as well, making the iPad Pro's capability to even further.
This update will introduce new levels of personalization, beautiful and helpful custom Lock Screens, and features aimed at boosting productivity. With each software update, the iPad Pro M2 becomes even more capable and versatile, offering an optimized and tailored user experience.
8. iPad Pro M2: Battery Life
7538mAh Li-Po (11-inch)

20W Adapter
The iPad Pro M2 offers a reliable and efficient battery life, ensuring that you can stay productive and entertained throughout the day. Similar to its predecessor, the iPad Pro M1, the M2 model features a 7538mAh Li-Polymer battery for the 11-inch variant, providing ample power for your tasks. With a 28.65-Watt-hour rechargeable lithium-polymer battery, you can expect solid battery performance.
If you opt for the larger 12.9-inch model, you'll enjoy an even longer battery life due to its higher capacity. With a 40.88-Watt-hour rechargeable Li-Polymer battery, the larger variant can provide extended usage times, ideal for users who require more power for their tasks.
Under normal usage conditions, such as watching movies on Netflix with HD settings and web browsing, the iPad Pro M2 can offer up to 10 hours of web surfing.
However, it's important to note that if you have a Cellular + Wi-Fi model, battery life may be slightly reduced due to increased data consumption and cellular network usage. Apple claims a battery life of around 9 hours for these models, which still offers sufficient usage time.
To ensure you can stay charged, the iPad Pro M2 comes with a Type-C cable and a 20W USB-C Power Adapter included in the box, allowing for convenient and fast charging. Charging the device from zero to 100% typically takes a little over 2 and a half hours, so it's advisable to carry the charger with you during trips or adventures to maintain uninterrupted usage.
9. iPad Pro M2: Specs
And if you are looking for a more detailed view of the apple watch iPad pro m2 review, here are all the major specifications of the iPad Pro M2:
Specs
iPad Pro M2

Display

11

-inch

IPS LCD

,

1668×2388 pixels (265ppi) , 600nits




Scratch-resistant glass, oleophobic coating

Protection

Glass front, aluminum back, aluminum frame

Dimensions

Dimensions: 247.6 x 178.5 x 5.9 mm (9.75 x 7.03 x 0.23 in)

Weight: 466g

SIM

Yes, Nano-Sim & eSIM

CAMERA

12MP, f/1.8 (Wide), Dual Pixel PDAF

10MP, f/2.4, 125˚ (Ultrawide)
TOF 3D LiDAR scanner (depth)
Features: Quad-LED dual-tone flash, HDR
Video: Up To 4K@24/25/30/60fps, 1080p, Gyro-EIS, Cinematic Mode (4K), ProRes

Front: 12 MP, f/2.4, 122˚ (ultrawide)
Video: 1080p@25/30/60fps, Gyro-EIS, HDR

Platform

OS:

iPadOS 16.1, upgradable to 16.5


Chipset:

Apple M2


CPU:

Octa-Core

GPU:

Apple GPU (10-Core Graphics)

RAM




ROM

Ram: 8GB (128GB, 256GB, 512GB), 16GB (1TB, 2TB only)




ROM: 128GB, 256GB, 512GB, 1TB, 2TB

Audio

Stereo Sperks (4 Speakers)

Battery

7538mAh, Li-Ion, 20W Wired

Sensors

Face ID, LiDAR scanner, Three-axis gyro, Accelerometer, BarometerAmbient light sensor

USB

USB Type-C 4 (Thunderbolt 4), DisplayPort,

Magnetic connector

Features

Face ID, accelerometer, gyro, barometer

Connectivity

Wi-Fi: 802.11 a/b/g/n/ac/

6e

, dual-band, Hotspot

Bluetooth: 5.3

GPS: YES

Colors

Silver, Space Gray
10. Verdict
In conclusion, the iPad Pro M2 offers an exceptional tablet experience with improved performance compared to its predecessor, the iPad Pro M1. Apple has made significant changes with its powerful chipset, enhanced GPU cores, and new operating system features, elevating the overall performance of the device.
It's important to note that there are no design changes in the iPad Pro M2, and the hardware and camera specifications remain the same as the iPad Pro M1. Similarly, the battery life remains unchanged, so there are no upgrades in that aspect.
Nevertheless, if you prioritize performance and upgraded software right out of the box, the iPad Pro M2 is still a worthwhile investment. With its enhanced chipset and impressive software features, it provides a compelling package for those seeking a top-of-the-line tablet experience.
Based on all aspects of the iPad pro m2 review, you might be wondering whether you should go for it or not, well here are short key points for making a wiser decision:
Get the iPad Pro M2, if
You want a new iPad with the best 120Hz display from Apple;

You require the great performance of the M2 chip;

You need the latest iPad Pro software experience.
Latest Price of 11inch
Latest Price of 12.9inch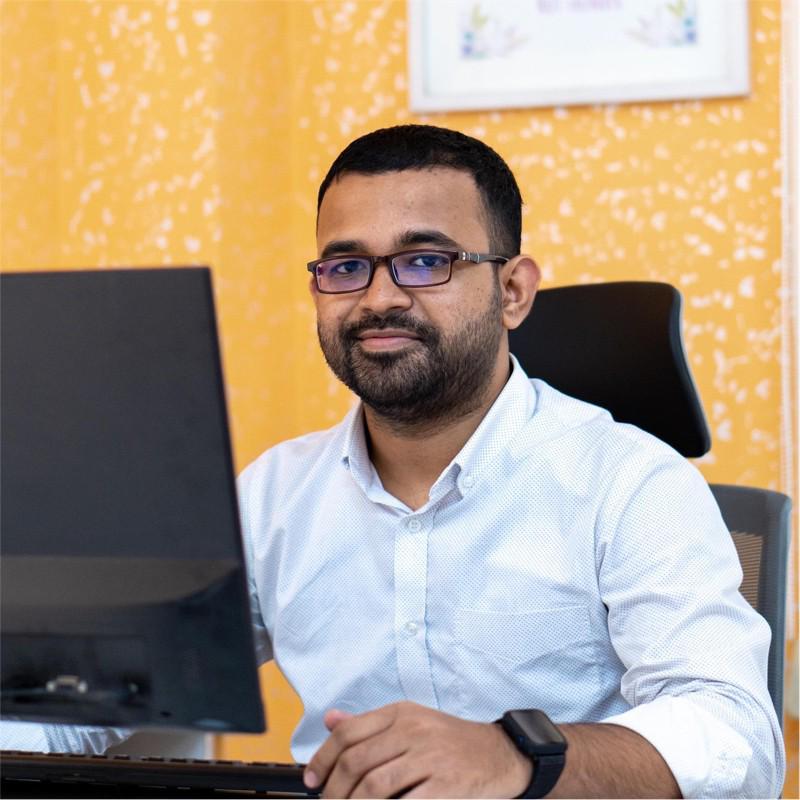 Mohammad Shariful Islam is the CEO and MD of Apple Gadgets, a leading e-commerce and retail chain for gadgets in Bangladesh. He has a passion for technology, entrepreneurship, and holds a decade of experience in gadget E-Commerce. He's committed to providing the best possible shopping experience for customers by delivering the latest and trendy gadgets.