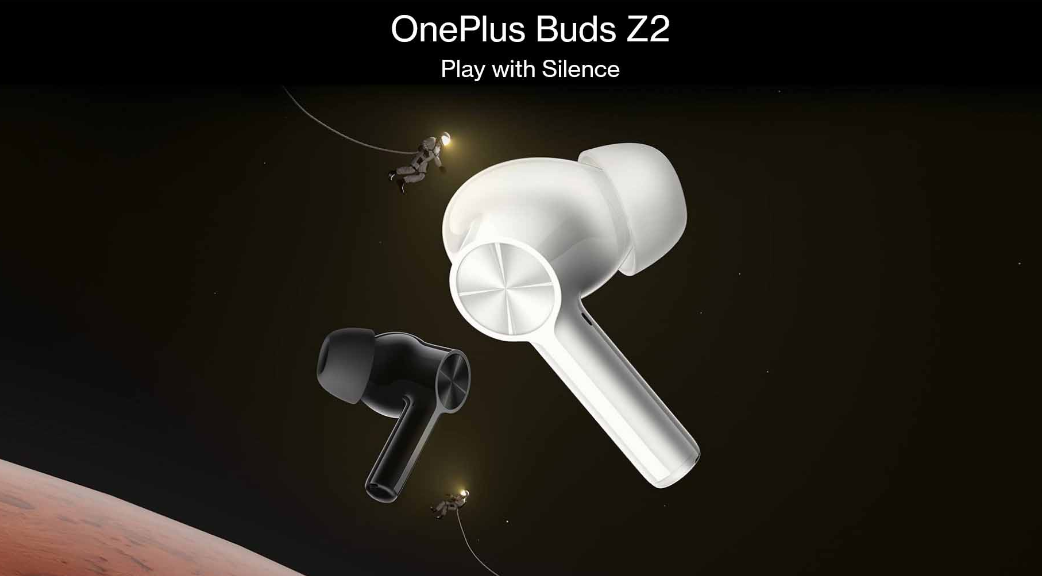 OnePlus Buds Z2
OnePlus Buds Z2 comes with a bunch of extreme good features to deliver you the absolute fantastic quality of sound.
Up to 40dB Adaptive Noise Cancellation, Crystal clear calls,Dolby Atmos Support, Battery Backup,IP55 Water and sweat Resistance, Bluetooth 5.2- what you want more from a single buds.
Beside this the attractive design also fascinates you.
The collaboration of all these features surely delivers you the plus grade audio performance. I mean, enjoy your sounds without any bounds.
Mind Blowing features Of OnePlus Buds Z2
40 dB of Noise Cancelling
Each bud has three MICs that are used to listen for and analyze background noise. Reduce wind and outside noise by shaking it up with noise-cancelling counter-frequencies (up to 40 dB noise reduction1). With Transparency Mode, hear everything around you with amazing clarity.
Magical Music
The OnePlus Buds famed 11mm dynamic earphone driver was used instead. Bring your party with you wherever you go with an acoustically tuned for larger, bolder beats and razor-sharp treble.
Stunning Design
Wear the Pearl White or Obsidian Black hues for fashion that suits you. Both are equally beautiful to look at. With three ear tip sizes for a secure fit, the OnePlus Buds Z are 15% lighter, 15% more sturdy, and 15% more comfortable.
Fabulous Audio in Calling
The three ENC MICs have a unique design that reduces wind noise brought on by air friction to keep your calls sounding smooth. For crystal-clear speech, beamforming sharpens voice pickup and reduces background noise. We have you covered if you want clear and audible calls.
Never Ends Battery
Power your party all day, all night, and all day again with a massive battery life of up to 38 hours4. Enjoy the beats that never stop flowing for weekends full of cool. Your music is powered for 5 hours by a 10-minute charge using Flash Charge. Without running out of battery, ignore the pause button and let loose.
Key Specifications of OnePlus Buds Z2
Color- Obsidian Black, Pearl White
Dimensions- Earbuds: 33mm x 22.4mm x 21.8mm
Case: 73.15mm x 36.8mm x 29.1mm
Weight- Earbuds: 4.6 g
Case: 42 g
ANC Level- ANC with Transparency Mode
Resistancy- Water and Sweat Resistance
Buds: IP55
Case: IPX4
Bluetooth- Bluetooth Version 5.2 with SBC AAC
Battery- Playback with ANC ON: Up to 5 hours
Playback with ANC OFF: Up to 7 hours
38 hours total
In the Box- Pair of OnePlus Buds Z2 earbuds
OnePlus Buds Z2 charging case
Silicone eartips (S, M, L)
USB Type-C charging cable
OnePlus Buds Z2 price in Bangladesh
The price of the OnePlus Buds Z2 in Bangladesh is BDT. It gained popularity for its extremely exceptional audio quality and tons of user-friendly features.
Where to buy a OnePlus Buds Z2 in Bangladesh?
Apple Gadgets is the best option to purchase a OnePlus Buds Z2. You can get a OnePlus Buds Z2 from any outlet of Apple Gadgets and you can also order it online through Apple Gadgets Website. Surely you will get the best price from us.
So why are you waiting? Don't waste a minute and visit Apple Gadgets and grab your desired OnePlus Buds Z2 at the lowest available price in BD.
See more products in the Airpods category.