Apple HomePod 2 Review: The Great Home Speaker Just Got Better!
Apple Homepod gen 2 is a highly advanced and powerful smart speaker designed to deliver a top-quality audio experience to the user. After a quick inspection of the apple homepod 2 review, this home speaker's features and technologies include high-fidelity audio, new sensors, an intelligent assistant, and seamless integration with Apple devices. 
Whether you are listening to music, watching a movie, or controlling your smart home, HomePod 2 promises to deliver an immersive and superior audio experience. So, let's find out more about whether it's worth your money or not in today's apple homepod 2 review.
Table of Contents:
Apple HomePod 2: Pros & Cons
The apple homepod generation 2 just got better with new sensors and with less apple homepod 2 price cut, which falls under the best in-line wireless speakers category.         
Pros:
  Cons:

👍

Great Sound Quality;

👍Spatial Audio & Dolby Atmos;

👍Well integrated with Apple's ecosystem.

👍 New sensors include temperature and real-time humidity;

👎

Bit Pricey;

👎 Same generations are required for dual pairing.
Check the latest price of Apple HomePod 2
Apple HomePod 2: Design & Build
The Apple HomePod 2 is built and designed while having the environment in mind. It's a beautiful and well-designed piece of technology that will enhance any room in your home. 
HomePod 2 is available in white and midnight, a new color made with 100% recycled mesh fabric, with a color-matched woven power cable that refined and modern look that will complement any interior design style.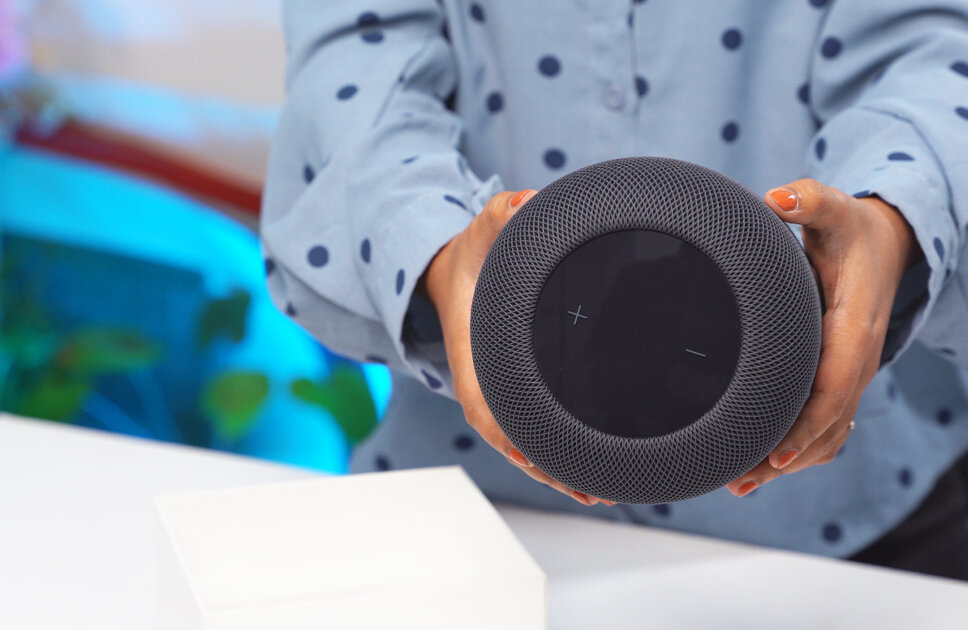 And, you will be glad to know, that the new HomePod 2's display now covers the whole circle rather than the previous one's small portion. So, it looks really vibrant on top with the backlit touch surface that illuminates from edge to edge, enabling you to easily control your music and smart home devices with just a tap.

Besides that, apple homepod gen 2 comes with a removable power cord, for your custom adjustment to anywhere you want to settle your speakers in, thanks to Apple for listening to their users.
Apple HomePod 2: Great Sound Quality
The apple homepod 2 sound quality is engineered to deliver exceptional performance with its advanced audio technology and software. The speaker intelligently adapts to the audio that is being played, delivering an immersive sound that makes everything sound incredible. With its high-excursion woofer and bass-EQ mic, HomePod 2 delivers deep and rich bass that fills the room with super-clean sound. With a powerful 4-inch high-excursion woofer and an array of five horn-loaded tweeters, this speaker is designed to deliver sound that surrounds you and makes everything you listen to sound incredible.
One of the standout features of the HomePod 2 is its ability to intelligently adapt to whatever it's playing and where it's located, ensuring that you get the best possible listening experience no matter what. And with Dolby Atmos technology and spatial audio, you can enjoy a truly profound sound that feels like you're in the middle of a live performance.
But it's not just the quality of the sound that's impressive. The HomePod 2 also delivers impressive room-filling oomph, thanks to its high-excursion woofer that packs a punch with deep, rich bass that fills the room. And with an array of five beamforming tweeters, you'll get crystal-clear vocals and all the details of the instruments just as if you were there in person.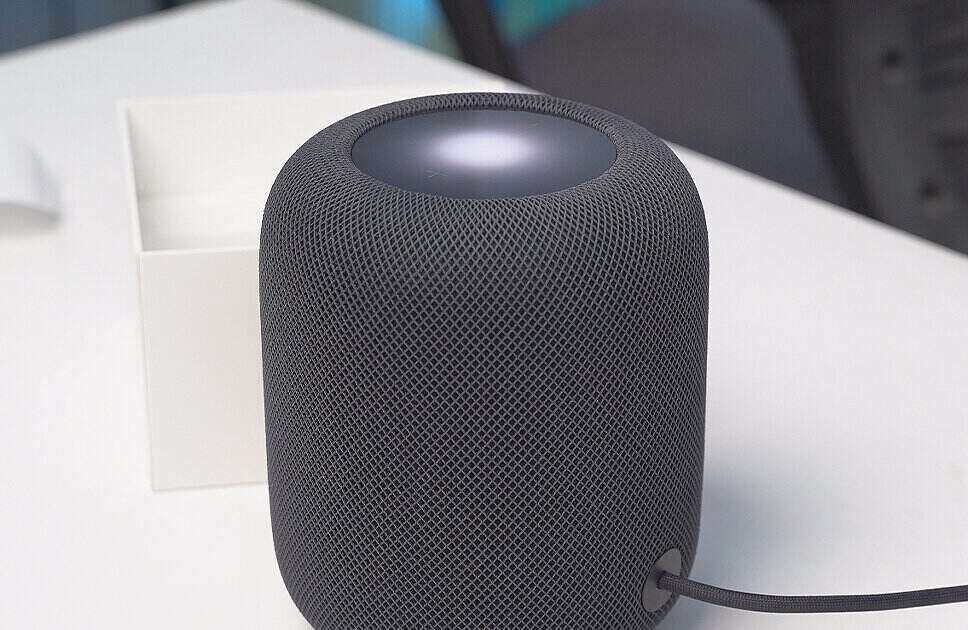 The apple homepod 2 review shows that this speaker is definitely a strong contender in the speakers market. Whether you're listening to music, watching movies, or playing games, this speaker is designed to immerse you in sound like never before.
Apple HomePod 2: Music Powerhouse
Apple HomePod 2 is not just any speaker, it's a music powerhouse that takes your listening experience to a whole new level. With access to over 100 million songs, Apple Music has got you covered for all your musical cravings. 
It's like having your personal DJ right at home. Plus, you can easily access other third-party music apps, news, podcasts, and phone calls to keep you entertained throughout the day.
But that's not all, when you're using the apple homepod 2 stereo pair, you get an even wider soundstage and enveloping audio. You can easily set up two HomePod speakers in the same room and enjoy an immersive sound experience that beats traditional stereo speakers.
Do you love movies and TV shows? HomePod 2 can also work with Apple TV 4K to give you a complete cinematic home theater experience. With Dolby Atmos audio, you can enjoy fully immersive sound that will make you feel like you're right in the middle of the action.
And if you're someone who loves to have music throughout the house, apple homepod 2 features an incredible multiroom audio feature making you take control and listen to music in several rooms. You can easily connect multiple HomePod and HomePod mini speakers under one roof and enjoy music in every room. Play one song everywhere or play different music in different rooms, the choice is yours.
With its advanced technology and features, you can enjoy high-quality music and immersive sound like never before.
Apple Homepod 2: Siri & New Sensors
Apple HomePod 2 is not just a speaker; it's also your personal assistant. With Siri built-in, you can control your smart home and manage your day with just your voice. Whether you want to set reminders, send messages, or turn on the lights, all you need to do is say "Hey Siri."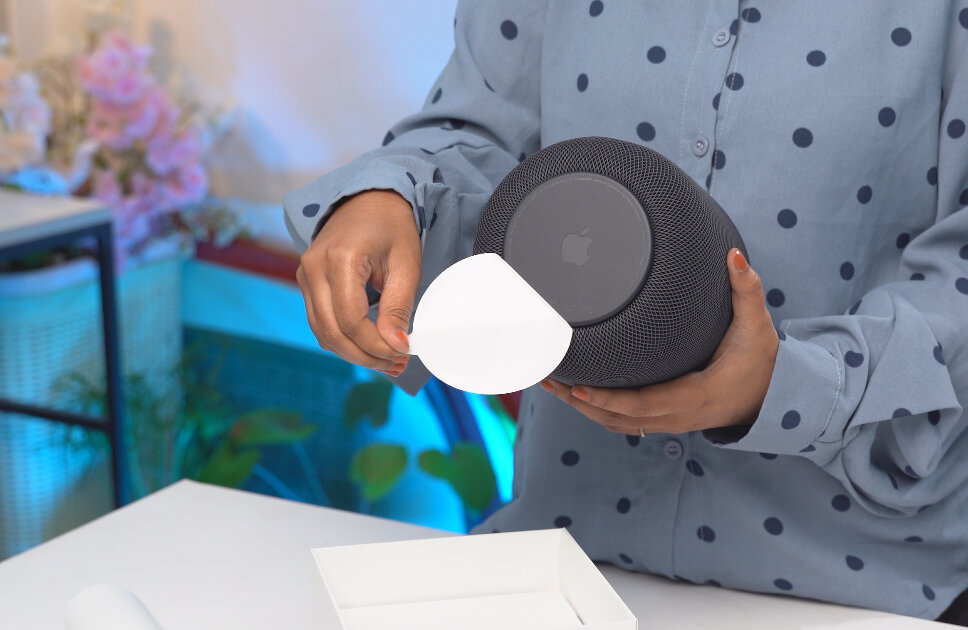 HomePod is designed to work seamlessly with your Apple devices, so you can easily transfer what's playing on your iPhone to HomePod and vice versa with Handoff. Plus, with Siri, you can locate your misplaced iPhone or loved ones with Find My.                     
One of the smart features that set HomePod apart is its new built-in temperature and humidity sensors. HomePod can detect the temperature and humidity of the room, and you can even set it up to close the blinds if the temperature gets too high. 
Another feature that provides peace of mind is sound recognition. HomePod listens for smoke and carbon monoxide alarms and sends a notification to your Apple devices if it detects them.
Apple Homepod 2: Smart Home
With HomePod, you can control your smart home accessories automatically by creating automation. You can set up your lights to turn off every night at a specific time or unlock your door for guests, even when you're away from home. Plus, HomePod is designed to protect your privacy, with your data stored in a way that Apple can't read.
Finally, with the new HomePod and HomePod mini speakers, you can easily send announcements throughout the house with Intercom. Just say "Hey Siri, dinner is ready," and everyone in the house will hear the message. HomePod truly is the smart home hub you've been waiting for.
Apple Homepod 2: Specs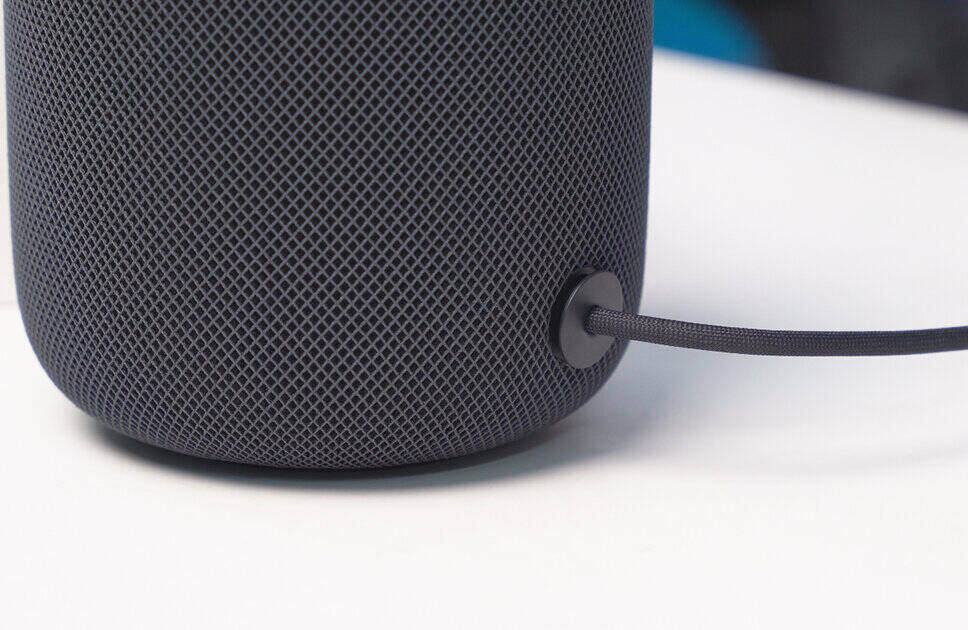 Here's a closer look at the apple homepod 2 specs for further inspection:
Specs
HomePod 2

Sensors

Sound Recognition7, Temperature and humidity

Accelerometer

Size & Weight

5.16 Pounds (2.3 kg), 6.6 inches high (168mm), 5.6 inches wide (142mm)

Audio

Stereo pair capable,

4in Woofer

,

5x Tweeters

, Spatial

Audio with Dolby Atmos

Audio Sources

Apple Music, iCloud, Third-party music services

Touch Controls

Tap, Double-tap, Triple-tap, Touch & hold, Tap or hold + – Volume up/down

Accessibility

Touch Accommodations, Siri, VoiceOver, Home App, Intercom Transcription

System Requirements

HomePod with the latest version of software

iPhone SE (2nd generation or later) or iPhone 8 or later with the latest version of iOS; or iPad Pro, iPad (5th generation or later), iPad Air (3rd generation or later), or iPad mini (5th generation or later) with the latest version of iPadOS

Wireless

802.11n Wi-Fi, Bluetooth 5.0

Colors

Midnight, White
In a nutshell, and with a closer look at this apple homepod 2 review, if you're in the market for a smart speaker that offers top-notch music quality, advanced smart features, and new smart sensors, it surely keeps its value high in the smart speaker category. 
With Siri built-in, you can easily manage your day and control your smart home effortlessly. HomePod 2 works seamlessly with all your Apple devices, allowing you to transfer what's playing on your iPhone to HomePod, and vice versa. 
Plus, with sound recognition, automation, remote access, and Matter compatibility, HomePod is one of the most versatile smart speakers on the market. And, as apple homepod 2 price comes less than its previous one while offering better sound quality and cinematic experience also makes it a great choice for music lovers. 
So, the Apple HomePod 2 is an excellent investment for those who value quality, convenience, and privacy.
Get the Apple HomePod 2, if
> You require the best-in-line sound quality from a speaker;
> You want a smart speaker to control all your smart home;
> You need immersive music and cinematic experience with spatial audio
Check the latest price of Apple HomePod 2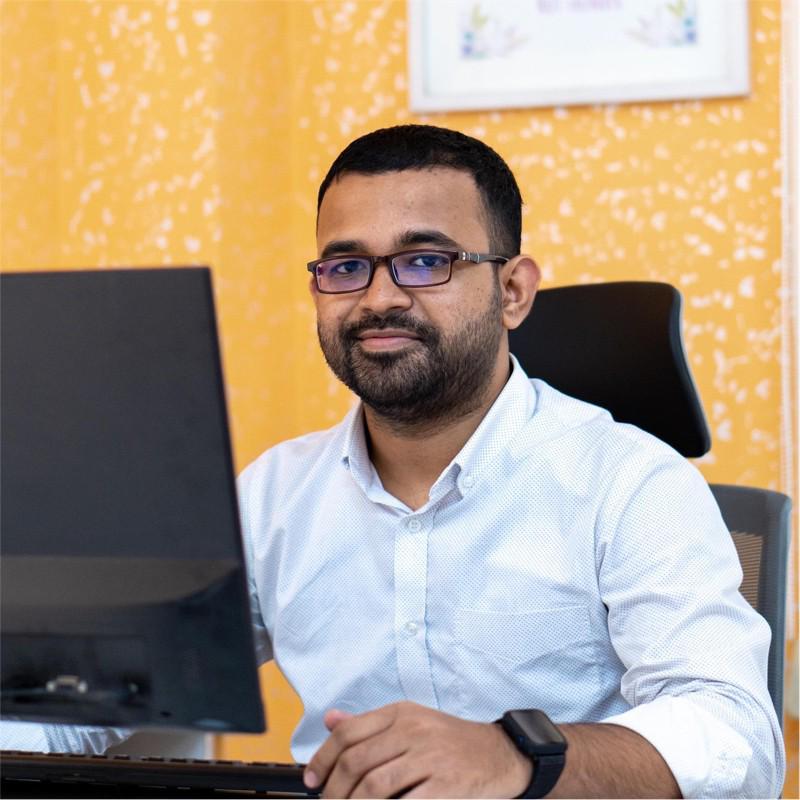 Mohammad Shariful Islam is the CEO and MD of Apple Gadgets, a leading e-commerce and retail chain for gadgets in Bangladesh. He has a passion for technology, entrepreneurship, and holds a decade of experience in gadget E-Commerce. He's committed to providing the best possible shopping experience for customers by delivering the latest and trendy gadgets.