Samsung Galaxy S23 FE Review: Samsung's FANS Will Be Impressed
The Samsung Galaxy S23 FE emerges as the phoenix of the Fan Edition series, tracing its roots back to the original FE born from the Note series. The FE legacy lives on, resilient and dynamic. Following the resounding success of the S21 FE, Samsung, in a strategic move, bypassed the S22 FE and now, at the close of 2023, unveils the eagerly anticipated S23 FE, breathing new life into the FE lineage.
Dressed in a contemporary design reminiscent of its predecessor, the Galaxy S21 FE, the S23 FE introduces an advanced chipset, promising heightened performance. The camera system receives a noteworthy upgrade, boasting higher megapixels for sharper and more detailed shots. 
As the FE series stands strong for the last couple of years, Samsung invites users to explore the evolution and innovation packed into the S23 FE. In today's Samsung Galaxy S23 Fe review, let's go a bit deeper into its updated design and internal features, and find out whether you should invest again in this fan edition flagship or not.
Table of Contents
1. Galaxy S23 FE:
Key Features
Galaxy S23 FE
Exclusive design & Durable Gorilla Glass 5 Build
Get the best photos with a Pro-Grade Camera
Immersive visual experience with Dynamic AMOLED 2x display
Greater processing power for ultimate Gaming
4500mAH ultra-long battery life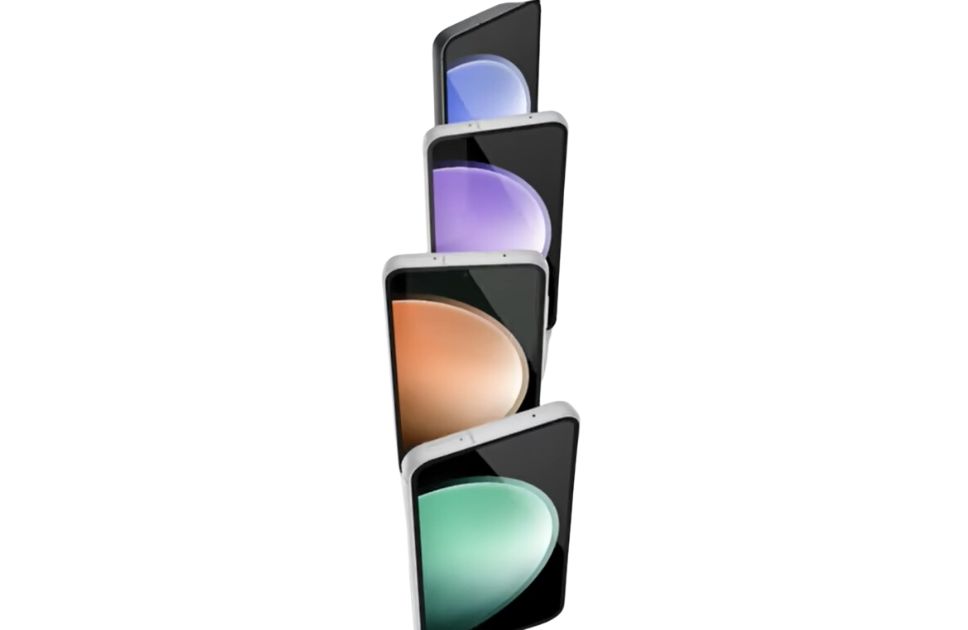 2. Samsung Galaxy S23 FE: Pros & Cons
Before jumping into the overall Samsung Samsung Galaxy S23 FE Review, here's a quick heads up about Samsung Galaxy S23 FE's good and bad sites:
Pros:
  Cons:

👍  Durable design with stunning colors;

👍  Visually greater 2x AMOLED display for streaming & gaming;

👍  Greater performance with updated chipset;

👍  Premium design ensures a stylish look;

👍  120Hz smooth scrolling for faster responses.

👎 No Micro-SD Card Slot;

👎 Under-display fingerprint scanner seems slow;

👎 Display bezel is too thick;

👎 Price upgrade seems higher than last year.
Check Latest Price of Samsung Galaxy S22 FE
3. Samsung Galaxy S23 FE: Design & Build
Corning Gorilla Glass 5

IP68 Water Resistant

209 grams (Weight), 158mm (Height)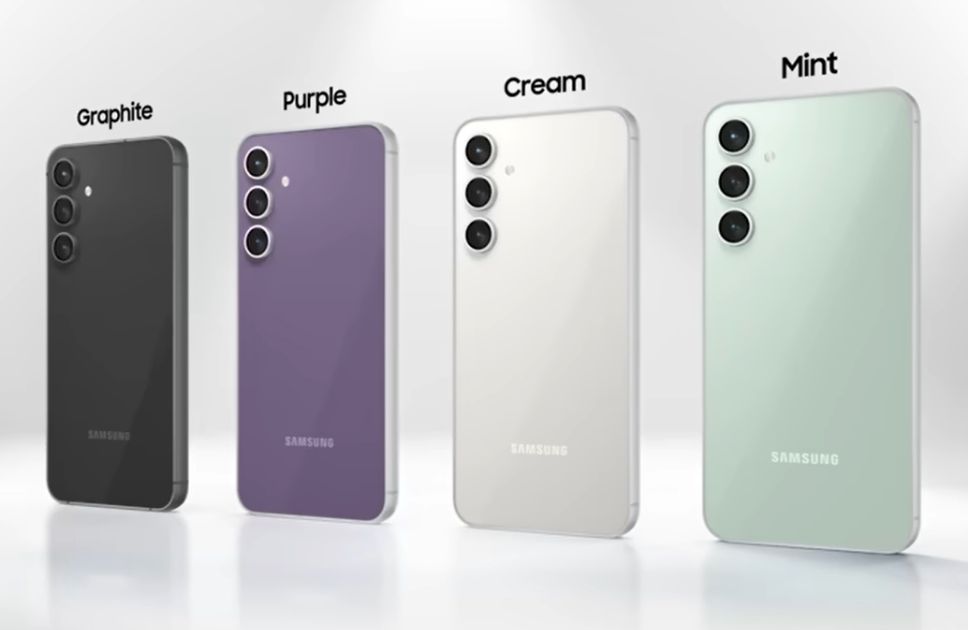 Design
The Galaxy S23 FE debuts with a strikingly redesigned aesthetic that seamlessly blends elements from the Galaxy S23 and Galaxy A54. Notably, the display bezel draws attention, resembling the sleek profile of the Galaxy A54. 
The back panel witnesses a transformative shift in camera design, featuring a single prominent camera alongside an LED flash. The buttons, transitioning from slimmer to a flatter design, exude a premium feel. Overall design is characterized by a matte finish along the sides and rounded corners, contributing to an ergonomic and comfortable grip. 
Colors
If you look at the colors of this year's Galaxy S23 FE, you can clearly see Samsung made quite a strategy to give a few bold colors this year. Like mint, purple, cream, and graphite. The vibrant hues, especially the eye-catching purple and mint, add a touch of sophistication to the device. Even the unique Indiglo and tangerine color looks great in an in-hand feel.
Build 
In terms of build quality, the Galaxy S23 FE incorporates Corning Gorilla Glass 5 protection for both the front and back panels. While this ensures durability, it's worth noting that this marks a step down from the Gorilla Glass Victus used in the previous S21 FE.
For some reason, Samsung changed the S23 FE's overall weight has increased this year, now tipping the scales at 209 grams—a noteworthy 18% jump from its predecessor which had 177 grams. While this may not appeal to those who prefer lighter smartphones, it adds a substantial feel to the device, catering to users who appreciate a more substantial build.
The Galaxy S23 FE maintains its IP68 water resistance, providing protection up to 1.5 meters for 30 minutes. This consistent feature from the previous model ensures peace of mind against accidental spills or exposure to the elements.
In conclusion, the Galaxy S23 FE's design and build not only reflect contemporary aesthetics but also deliver a premium and durable feel, making it a stylish yet robust choice for users seeking both form and function.
4. Samsung Galaxy S23 FE: Display
6.4'' LTPO OLED

120Hz (60Hz-120Hz)

403ppi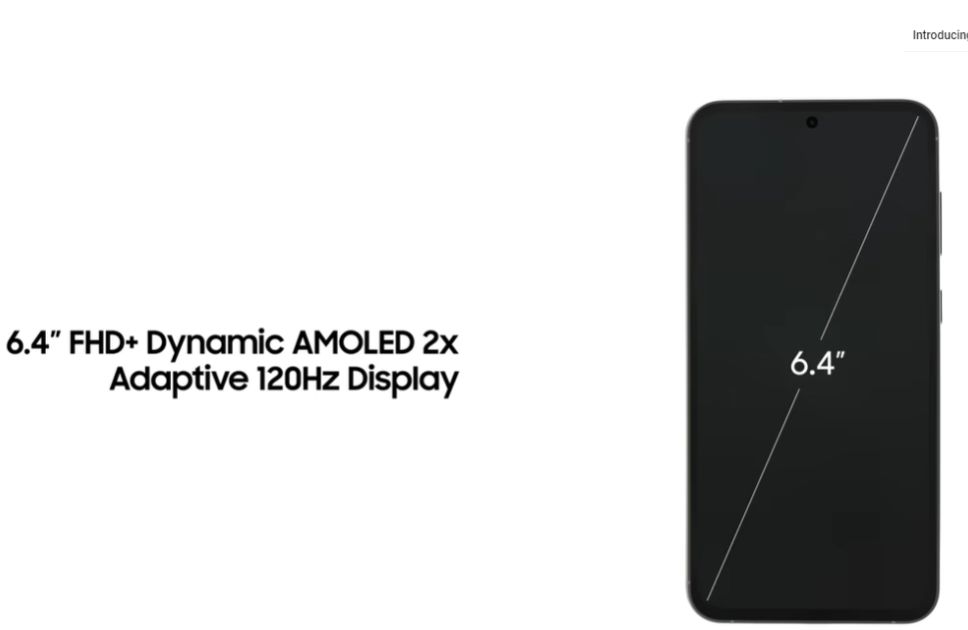 The Galaxy S23 FE showcases a captivating display, featuring a 6.3-inch Dynamic AMOLED 2x panel that delivers vibrant visuals and an immersive viewing experience. With a resolution of 1080×2340, the FHD+ display boasts around 403 pixels per inch (ppi), ensuring crisp and detailed visuals. This high-resolution display, coupled with HDR10+ support, enhances the enjoyment of content, making it ideal for watching blockbuster movies like Avengers End Game or streaming content on platforms like Chorki with Surongo.
The colors on the S23 FE's display are striking, complemented by the minimal bezels that contribute to an engrossing screen-to-body ratio of 83.2%. While slightly reduced from the previous year, the visual aesthetics remain impressive.
Corning Gorilla Glass 5 protects the display, offering durability but representing a downgrade from the Gorilla Glass Victus found in the S21 FE. The 120Hz smooth scrolling refresh rate ensures seamless navigation and responsiveness.
However, it's worth noting that the adaptive refresh rate ranges from 60Hz to 120Hz, omitting the 1Hz to 120Hz spectrum found in some premium models, which could impact efficiency.
The display houses a fingerprint scanner, providing convenient and secure access. While it is fast, it uses the older optical sensor technology, contrasting with the ultrasonic fingerprint scanner found in the premium Galaxy S23 model.                                  
5. Samsung Galaxy S23 FE: Camera
Triple camera (50MP + 12MP + 8MP)

8K Recording 

10 MP Front Camera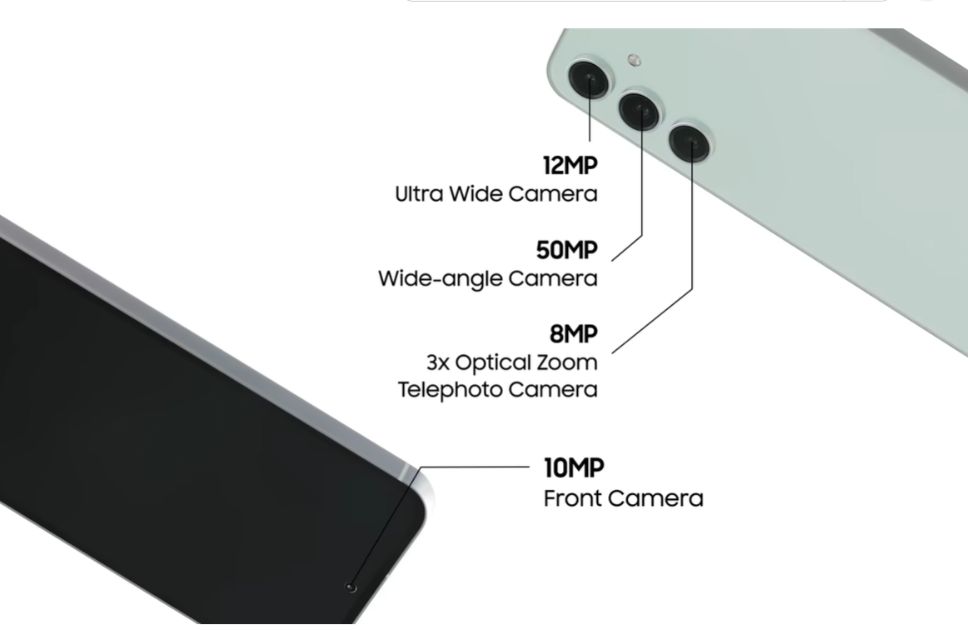 The Galaxy S23 FE boasts a versatile triple camera module reminiscent of its predecessor, the S21 FE. The 50MP main sensor, with an f/1.8 aperture, captures photos with impressive sharpness and vibrant colors, enhanced by the updated chipset's advanced processing. 
Optical Image Stabilization (OIS) ensures steady shots even in challenging conditions. The 12MP ultra-wide sensor, featuring an f/2.2 aperture, offers a broad 123-degree field of view, ideal for capturing expansive landscapes and dynamic scenarios with excellent color reproduction.
The telephoto lens, an 8MP sensor with an f/2.4 aperture, provides approximately 3x optical zoom, enabling detailed shots from a distance. The 75mm focal length enhances portrait photography, delivering a pleasing background blur. Notably, video capabilities receive a significant upgrade from 4K to 8K, delivering stunning videos with realistic colors.
Front Camera
On the front, a 10MP camera with an f/2.4 aperture ensures crisp and true-colored selfies. The front camera also excels in video quality, offering 4K recording at 30 to 60fps. The Galaxy S23 FE's camera system, with its versatile features and enhancements, delivers a comprehensive photography and videography experience for users seeking high-quality content creation on their smartphones.
6. Galaxy S23 FE: Performance
Exynos 2200/ Qualcomm 8 Gen 1

8GB RAM and up to 256GB storage

UFS 3.1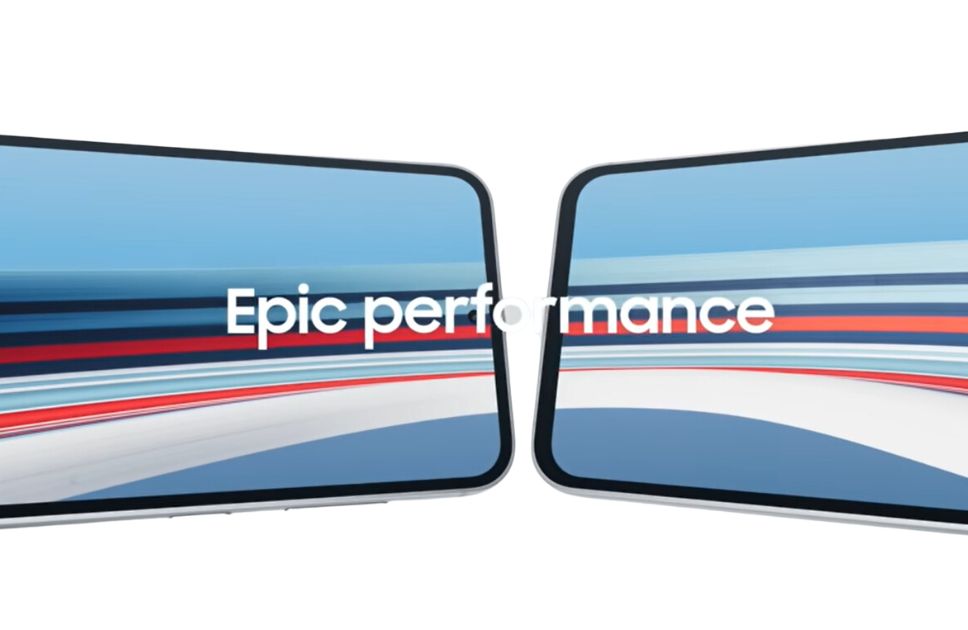 Chipset & Internal
The Galaxy S23 FE takes a leap in performance, showcasing significant upgrades over its predecessor. The Exynos 2200 chipset, built on a cutting-edge 4-nanometer process, powers the device, outshining the previous Exynos 2100. 
The Octa-core processing, led by the 2.8GHz Cortex-X2, reflects a slight 4% decrease in clock speed from the S21 FE. However, the Qualcomm variant, featuring the 8 Gen 1 processor with a robust 3GHz processing power, is exclusive to certain regions, notably the USA.
Memory is upgraded to a singular 8GB LPDDR5 RAM option, a step up from the 6GB and 8GB choices of its predecessor. Coupled with up to 256GB of 3.1 storage, the Galaxy S23 FE ensures swift app loading and efficient multitasking. 
Gaming
The inclusion of Xclipse 920 GPU with ray tracing support elevates the gaming experience, delivering enhanced graphics and shadows in games like PUBG MOBILE and FORTNITE. And to keep a decent temperature you have a vapor chamber cooling inside the S23 FE which ensures a bit cooler gaming, even when you game for a longer period of time.
Besides that, as you get device boasts a 120Hz refresh rate, ensuring smoother controls and heightened responsiveness. This, combined with the Xclipse 920 GPU, results in superior FPS (frames per second) during gaming sessions. 
Samsung's decision to stick with 3.1 fast storage further contributes to the device's overall snappiness and responsiveness. In conclusion, the Galaxy S23 FE not only brings incremental improvements but also introduces cutting-edge features, making it a powerhouse for those seeking top-tier performance in a flagship smartphone.
Connectivity
Notably, the device supports Wi-Fi 6e, a notable improvement over the previous Wi-Fi 6 standard, promising enhanced bandwidth speeds for seamless connectivity. You also get payment from samsung, thanks to built-in NFC.
7. Samsung Galaxy S23 FE: UI & OS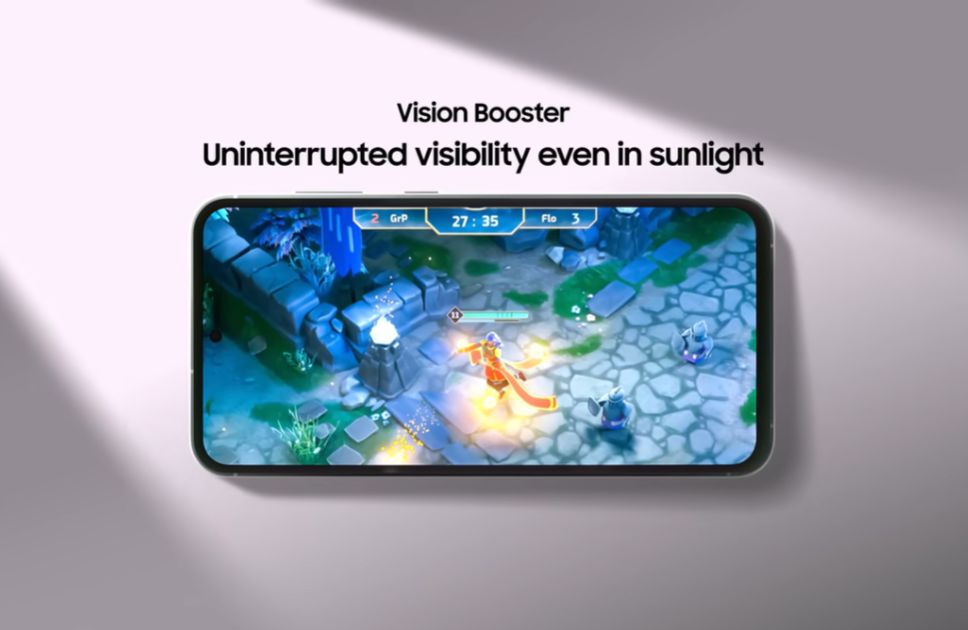 The Galaxy S23 FE operates on the visually appealing Android 13, adorned with Samsung's OneUI 5.1 skin. This combination brings forth a seamless and user-friendly interface. Notable updates include enhancements in widgets, quick settings, and screenshot functionalities, optimizing user experience. 
A standout feature is the "Bixby text call," allowing users hands-free assistant calling, showcasing Samsung's commitment to intuitive and accessible technology.
What sets the S23 FE apart is Samsung's commendable commitment to software support. Users can expect a generous 4 years of OS updates, ensuring access to the latest features and improvements. 
Additionally, Samsung pledges 5 years of security patches, aligning the FE series with the longevity typically associated with flagship models. This robust software support enhances the overall value proposition of the Galaxy S23 FE, offering users a device that remains current and secure for an extended period.
8. Samsung Galaxy S23 FE: Battery
4500mAh 

25W Fast Charging

50% in 30Minutes
The Galaxy S23 FE maintains continuity in the battery department, retaining the 4500mAh capacity seen in its predecessor, the S21 FE. Despite the powerful Exynos 2200 chipset, there's no notable improvement in battery life. The device offers a familiar 20 hours of internet usage and 22 hours of video playback—ideal for a mini Netflix series binge.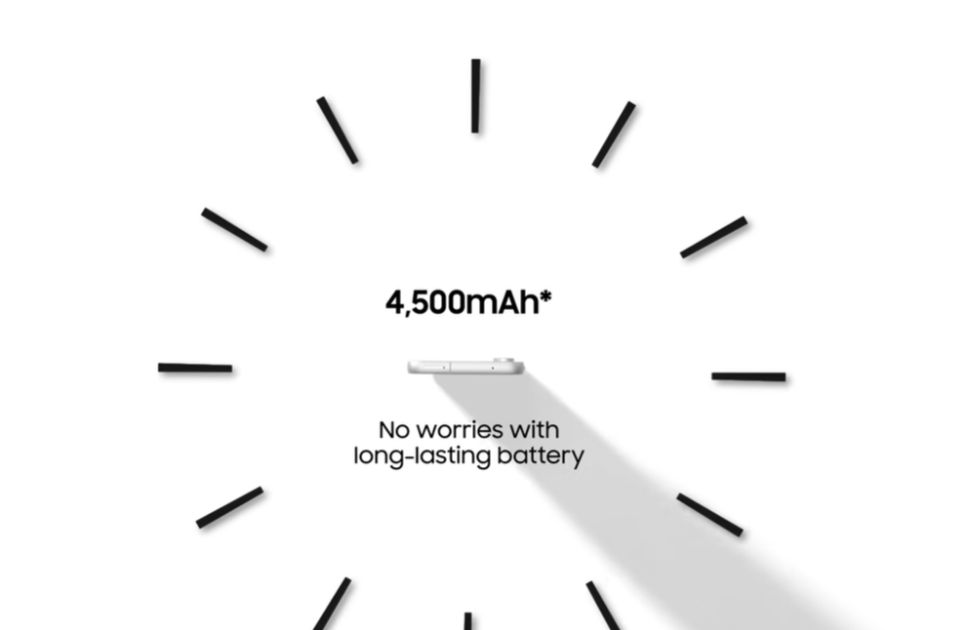 Real-life gaming, exemplified by an hour of FREE FIRE, saw a 25% battery drain, emphasizing the substantial power consumption during intensive tasks. While the 4500mAh battery holds up well, it's not a leap forward in efficiency.
Charging options include a 25W wired cable, though notably, the charger is not included. This choice may leave users wondering, especially with competitors offering faster charging capabilities at lower price points. The 25W wired charging yields a 50% charge in 30 minutes, reaching a full 100% in approximately 1 hour and 20 minutes.
Wireless charging is supported at 15W, but this rate falls on the lower side compared to some competitors. While convenient, wireless charging may take longer, making the wired option more efficient for those in a hurry. The choice between wired and wireless charging ultimately depends on user preferences, with the S23 FE offering flexibility but not pushing the envelope in terms of charging speed.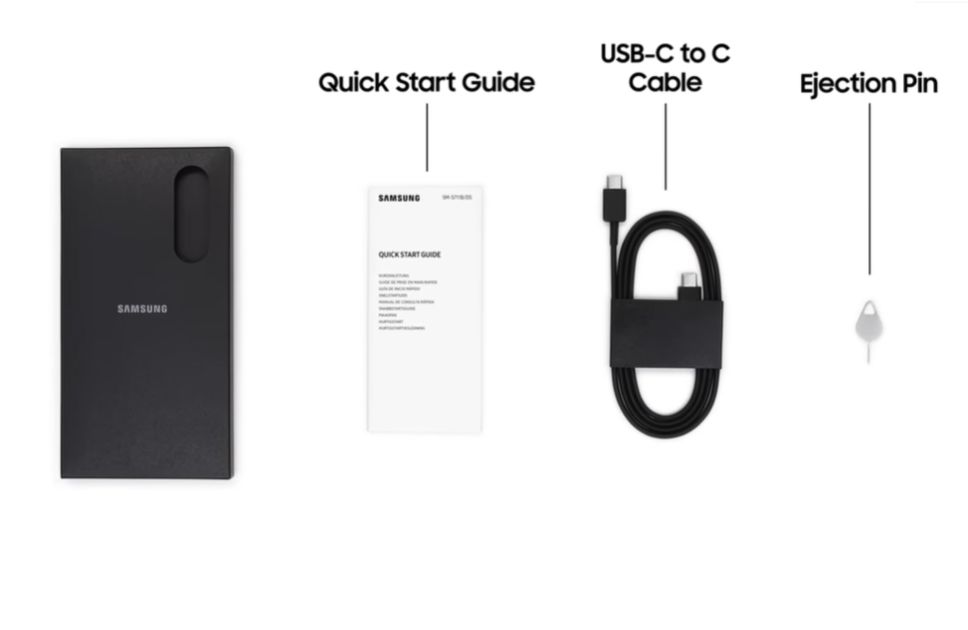 9. Overall Specs
Here is a more detailed overview of the Samsung Galaxy S23 FE Review, technical specifications are below for your further speculation-
Specs
Samsung Galaxy S23 FE

Display

6.4'' Dynamic AMOLED 2x, 1080 x 2340 pixels, 403 ppi, 120Hz, HDR10+, 1450 nits peak brightness, 

Protection & Weight

Glass Front (Gorilla Glass 5), Glass Back (Gorilla Glass 5), Aluminum frame




IP68 Dust/Water Resistant (Up To 1.5m For 30 Min)

Camera

Main: 50 MP, f/1.7, (wide), multi-directional PDAF, Laser AF, OIS




          8MP, f/2.4, f/2.8, 75mm (telephoto), PDAF,




          3x optical zoom, 

          12 MP, f/1.95 (Ultrawide), 123˚ field of view,

Video: 8K@24fps, 4K@30fps, 1080(30-240fps)

Front: 10 MP, f/2.4, 26mm (wide)

Video: Yes

Platform

OS:

Android 13, ONE UI 5.1

CPU: Exynos 2200 (4 nm), Octa-core (1×2.8 GHz Cortex-X2 & 3×2.50 GHz Cortex-A710 & 4×1.8 GHz Cortex-A510) – International

GPU: Xclipse 920 – International

Ram-ROM

128GB+8GB RAM, 256GB+8GB RAM




UFS 3.1

*No Micro-SD Card Slot*

Battery

4500mAh,

25W Wired,

Wireless Charging




USB Version: USB 3.2 Gen 1

Features

Fingerprint (under display, optical), accelerometer, gyro, compass

Connectivity

Wi-Fi 802.11 a/b/g/n/ac/6e,

5G

, LTE, Bluetooth 5.3

Colors

Mint, Cream, Graphite, Purple, Indigo, Tangerine
10. Verdict
In conclusion, the Galaxy S23 FE offers a compelling upgrade over its predecessor, the S21 FE. With an impressive array of updated features, it caters to those seeking a powerful processor within the Samsung ONE UI ecosystem. 
The revamped design catches the eye, making it a solid choice for Galaxy enthusiasts. However, drawbacks include improving battery life, a thicker display bezel, and a higher cost, making it 15% pricier than its predecessor. Notably, the absence of a higher-megapixel front camera is a downside. 
If you prioritize design, a robust processor, and seamless integration with Samsung's ecosystem, the Galaxy S23 FE is a worthy investment, especially if you opt for the Qualcomm edition chipset. Consider the pros and cons carefully to make an informed decision based on your preferences and priorities.
Get the Samsung Galaxy S23 FE, if:
> You love the OneUI experience from Samsung;
> You are a Fan of the FE series with premium specs in less price tag;
> You want a stunning design in a Samsung phone.
Check Latest Price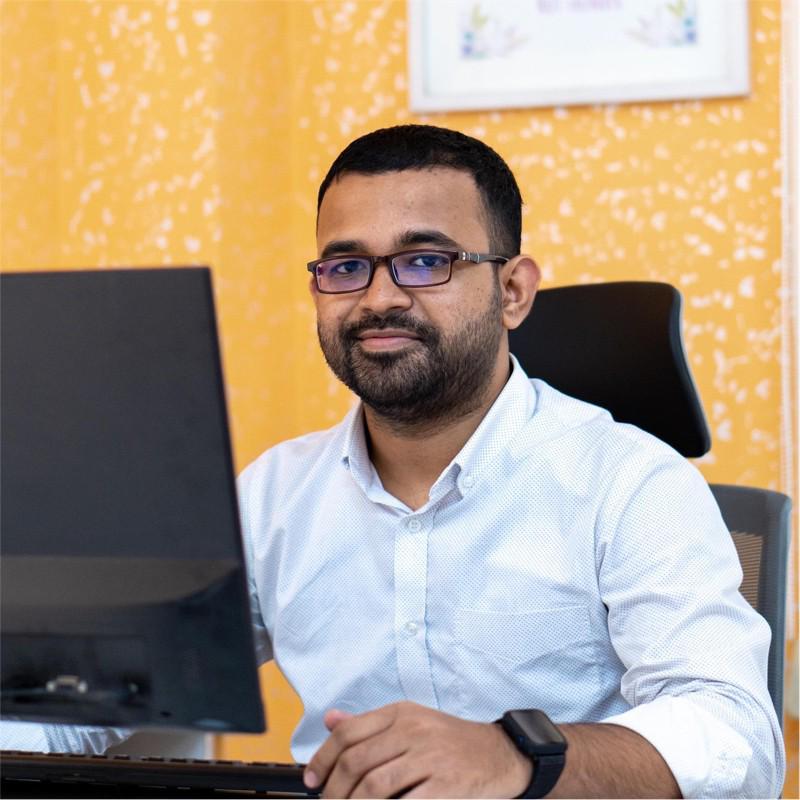 Mohammad Shariful Islam is the CEO and MD of Apple Gadgets, a leading e-commerce and retail chain for gadgets in Bangladesh. He has a passion for technology, entrepreneurship, and holds a decade of experience in gadget E-Commerce. He's committed to providing the best possible shopping experience for customers by delivering the latest and trendy gadgets.