iPhone 15 Plus Review: Bigger Battery & Better Display!
Apple has just unveiled its latest iPhone 15 lineup, and it's causing quite a stir among tech enthusiasts. One thing that's got fans excited is the introduction of the iPhone 15 Plus. For those who love larger displays, Apple has got you covered once again.
With the "Plus" in its name, you can expect bigger and better things all around. The iPhone 15 Plus offers improved performance and stunning visuals that promise an enhanced user experience.
If you're wondering whether it's time to upgrade to the iPhone 15 Plus, you're in the right place.
In today's iPhone 15 Plus review, we'll take a closer look at this new release and help you decide if it's worth the switch.
Table of Contents:
1. iPhone 15 Plus: What's NEW?
A16 Bionic  (4 Nanometer Chip)
Dynamic Island Instead of Notch
6.7 inches LARGE OLED Display
Larger Battery For Continuous Streaming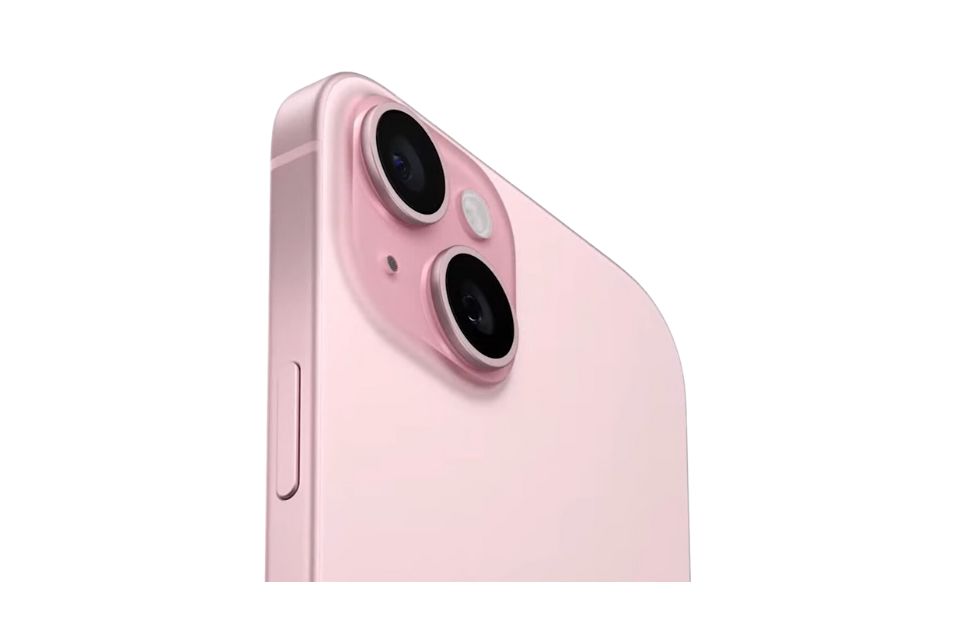 2. iPhone 15 Plus: Pros & Cons
Before jumping into the overall iPhone 15 Plus review, here's a quick heads up about the iPhone 15 Plus's good and bad sites:
Pros:
  Cons:

👍 Gorgeous 6.7 OLED Display.;

👍 A16 Bionic Powerful processor;

👍 Bigger battery provides longer Usage;

👍 New Color variant and ceramic Shield glass protection.

👎 Increased Price From Last Gen;

👎 No High Speed USB-C 3.0.
Check the latest price of iPhone 15 Plus
3. iPhone 15 Plus: Design & Build
Aluminum Design

Ceramic Shield front

Color-infused glass back

IP68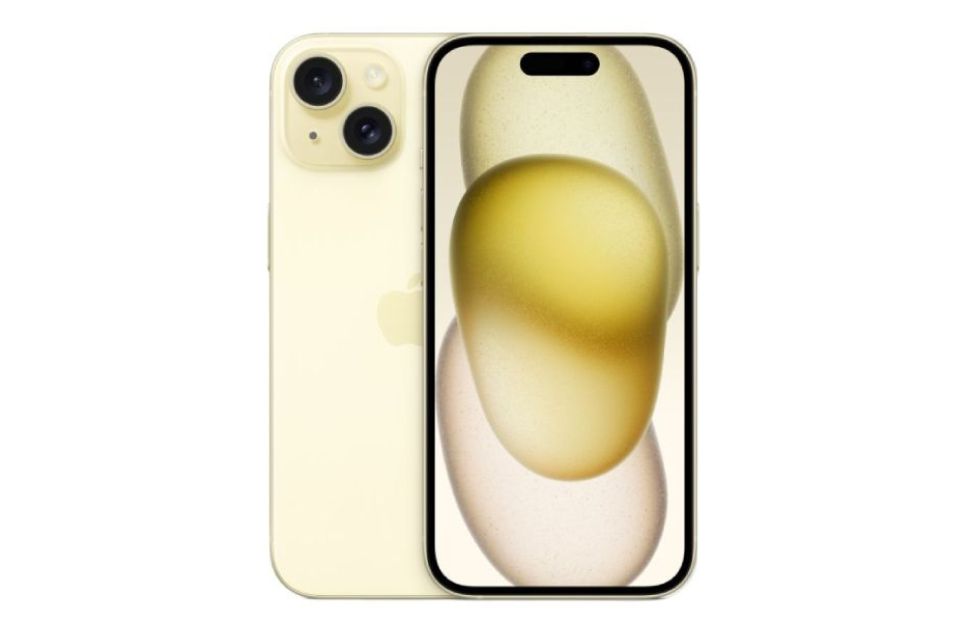 Design
In the design section, the iPhone 15 Plus, brings a bigger display, including a new dynamic island which was absent in the last year's 14 Plus. You did get a notch that not everyone likes, but this year, Apple did something new, removing the notch and giving you a dynamic island to all iPhones including the 15 Plus.

Besides that, you also get buttons that are not available in the Pro models as they've been turned into haptics. Thankfully few users who liked the realistic physical button will love to have this on their 15 Plus.
Other than that the Overall design and camera position remained the same. Although you do get the new Type-C Port which gives you a newer charger buying decision that is a welcome gift from Apple.
Colors
As with last year's 14 Plus, you don't get similar colors and a vibrant feel to it, although there are a few new colors with the iPhone 15 Plus this year. You now get, black, blue which does looks like a light sky, leafy colored light green, yellow, and a new Pink. The pink will be especially attractive for viewers of the Barbie movie of course. Sadly, users who loved the previous deep colors will definitely miss them as all the colors are sort of soft.
Build
Regarding its construction, the iPhone 15 Plus with a similar aluminum design just like the smaller iPhone 15, there's also a ceramic shield front and color-infused glass making your iPhone's glass embedded with glass throughout a single piece of glass.
This combination provides a pleasant and high-quality tactile experience when held. Additionally, it comes with IP68 water resistance, enabling it to endure submersion in water at depths of up to 6 meters for a duration of 30 minutes. 
4. iPhone 15 Plus: Display
6.7 OLED Display

Dolby Vision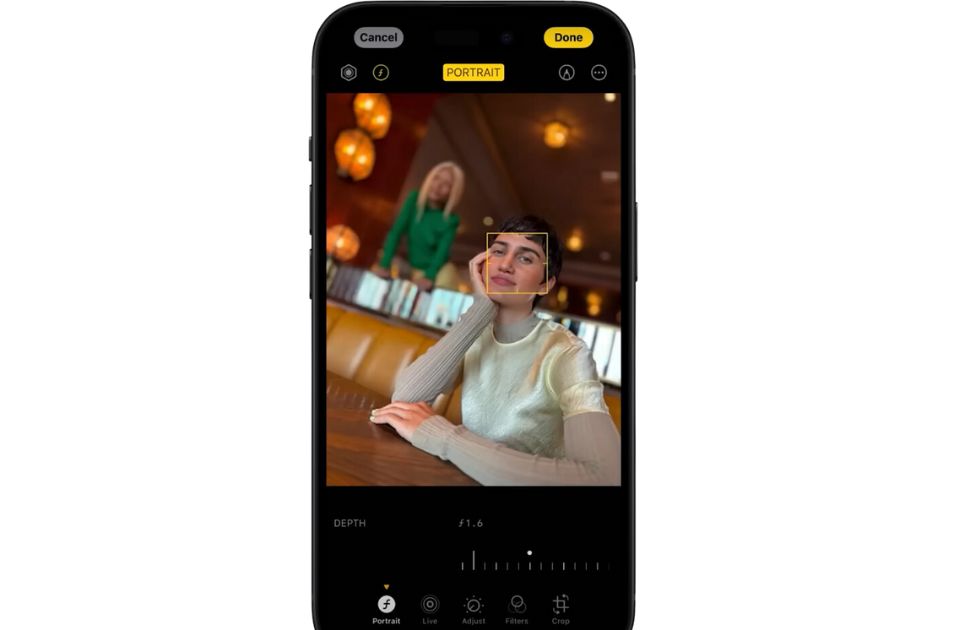 The fresh iPhone 15 Plus showcases a striking screen, featuring the well-received "Dynamic Island" functionality carried forward from the prior year's version, now integrated into all iPhone variations.
Featuring a 6.7-inch OLED screen boasting a 1290 x 2796 pixel resolution, the iPhone 15 Plus upholds the same top-tier display found in its forerunner, the iPhone 14 Plus. This crystal-clear screen, combined with HDR10 support, guarantees breathtaking content consumption. The new iPhone 15 Plus also achieves an 88% screen-to-body ratio, marking a mere 0.68% increase from the previous year.
With its Dolby Vision compatibility, it elevates the experience of watching movies and streaming Netflix, delivering a cinematic feel right within your grasp. For those who desire a larger screen, the iPhone 15 Plus, with its expansive 6.7-inch OLED display, is a compelling option worth exploring in the iPhone 15 Plus review.
A notable enhancement emerges in the form of heightened peak brightness, escalating from 12 nits in the previous year to an astonishing 2000 nits. This significant 60% surge in brightness ensures a more vivid and legible screen, even under harsh outdoor lighting. To safeguard this brilliantly bright display from outdoor elements, it comes equipped with ceramic shield glass protection, instilling confidence against everyday wear and tear.
All in all, the iPhone 15 Plus's screen stands out as a remarkable feature that harmoniously complements its comprehensive package by including "Dynamic Island". As it really gives you other app usage and short viewing like food ordering apps Zomato, the inDrive app shows you how long it takes to arrive your car. And even tells you what music you are playing and short notifications.

5. iPhone 15 Plus: Camera
48MP Main Camera

12MP Ultrawide

4K Recording
The camera capabilities of the iPhone 15 Plus soar to new heights, delivering an exceptional photography and videography experience. Equipped with a dual rear camera setup featuring a 48MP wide sensor and a 12MP ultrawide sensor, alongside a 12MP front-facing camera, it guarantees outstanding photo and video capture from diverse angles. The iPhone 15 Plus' expansive screen adds a cinematic and remarkable dimension to both capturing and viewing photos.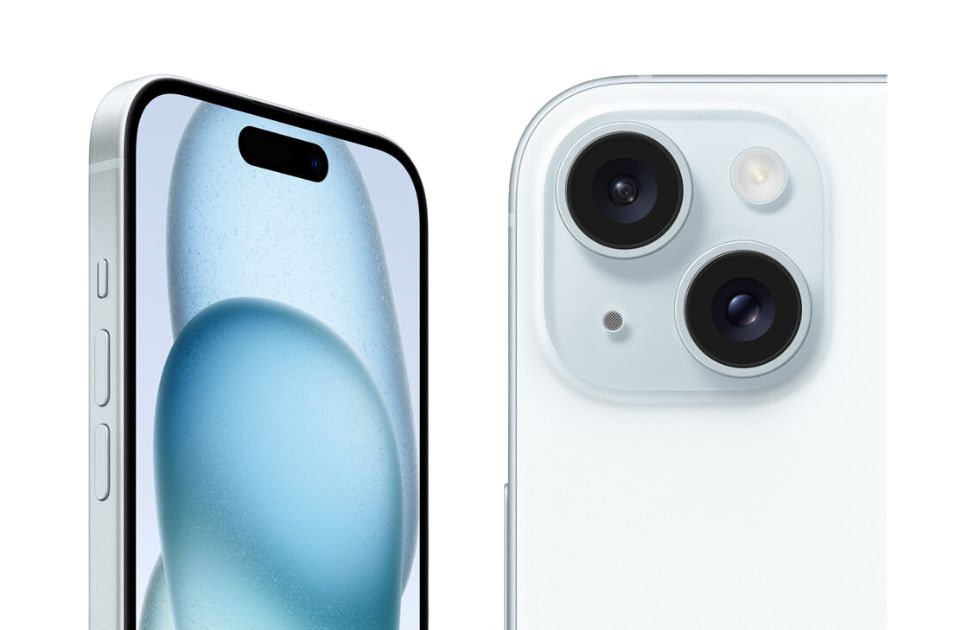 The 48MP wide sensor, hailing from Sony and boasting an f/1.6 aperture, truly shines in daylight photography. It excels in reproducing colors with pinpoint accuracy and maintaining a finely tuned dynamic range. 
Notably, this primary camera integrates larger pixels and advanced sensor-shift stabilization, marking a significant leap forward from the iPhone 14 Plus, resulting in elevated image quality and unwavering stability. And with "auto depth sensing" with "focal length" adjustment, you can now take portrait modes to the next level and change your portraits to a new look whenever you want to.
Ultrawide
The 12MP ultrawide sensor, featuring an f/2.4 aperture, stands out in outdoor photography, offering an expansive field of view. This lens captures remarkable details, authentic color rendition, and adept dynamic range management. It also boasts 2x telephoto capabilities and 4x optical zoom for close-up shots, all thanks to the enhanced chipset nestled within the iPhone 15 Plus.
Nightography
Nighttime photography lets you have greater photos like never before, and thanks to the new A16 bionic chip your night mode feature lets you capture great photos. As now shadows and nighttime building architectures look more vibrant and with crisp details.
Video
In the realm of video recording, both front and rear cameras support up to 4K resolution, surmounting the constraints of the iPhone 12. The iPhone 15 Plus takes it up a notch, providing 4K at a buttery-smooth 60fps for flawless and high-quality video capture.
Front Camera
Self-portraits taken with the 12MP front camera, augmented by the SL 3D sensor, radiate with sharpness and vibrancy. The depth map contributes a delightful background blur, elevating self-portraits to a professional level. 
6. iPhone 15 Plus: Performance
A16 Bionic (4nm)

5-Core GPU

6-Core GPU

16-Core Neural Engine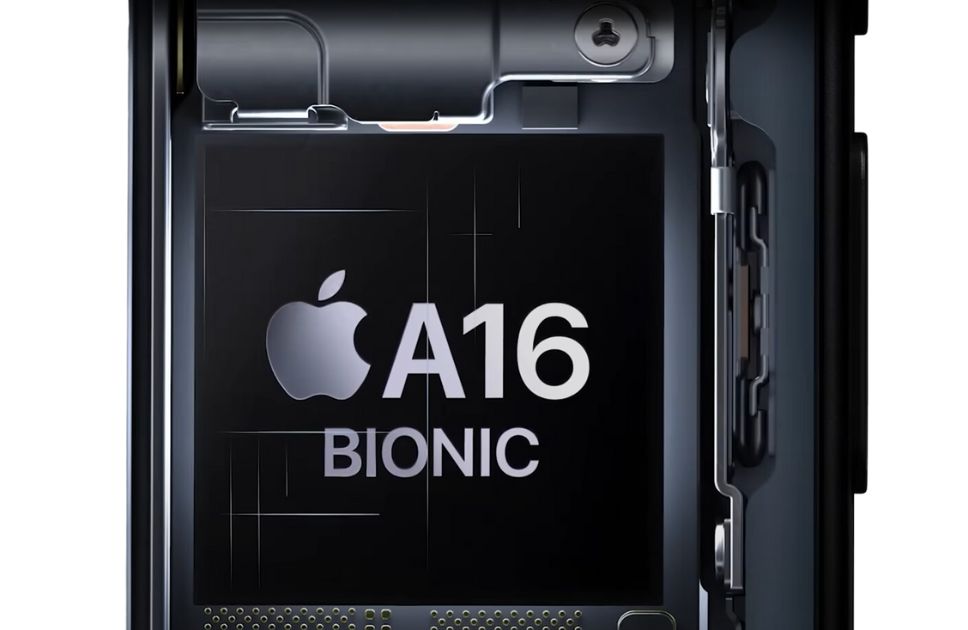 The iPhone 15 Plus elevates its performance to cater to the demands of professional gamers and resource-intensive tasks alike. It arrives equipped with the all-new A16 Bionic chip, featuring an impressive 4-nanometer architecture, a notable advancement from the A15 chip found in the iPhone 14 with its 5-nanometer design. This chipset brings forth remarkable capabilities, particularly tailored for gamers and creative content producers.
Boasting a staggering 16 billion transistors and a swifter 6-Core CPU, showcasing a HEXA-Core 3.46GHz processing prowess (in contrast to last year's 3.23GHz), it outpaces the iPhone 14 by a margin of 6%. This enhanced CPU effortlessly manages demanding workloads, ensuring a seamless and lag-free user experience.
The advanced 5-Core GPU raises the bar for graphics processing, delivering breathtaking visuals and uninterrupted gameplay, even when tackling the latest blockbuster mobile games. Giving you faster processing all around, voice recognition and greater power-hungry tasks can be handled easily with Apple's 16-core neural engine. 
In addition, the iPhone 15's OLED panel, with its larger screen, amplifies the excitement and immersion of gaming. It's worth noting, though, that the base model of the iPhone 15 Plus is capped at 512GB of storage and does not offer a 1TB option.
When it comes to power efficiency, the iPhone 15 Plus Pro stands out, maintaining peak performance even during extended gaming sessions featuring resource-intensive games like "Mobile Legends" and "Genshin Impact." All thanks to its NVMe storage which is incredibly fast and has 6GB of memory. 
Enjoy movies with a bigger display and crisp visuals with Dual stereo speakers and amazing sharpness from the Dolby Vision display technology with your iPhone 15 Plus. Enjoy movies like "LA LA LAND" & "Barbie" with fantastic colors and amazing audio. 
However, there's a drawback: the absence of USB-C 3.0 means that data transfer speeds remain consistent with the previous iPhone 14's lightning cable, sticking with USB-2.0 instead of the speedier USB-C option present in the Pro models, including the iPhone 15 Pro, which boasts a compact design and enhanced data transfer capabilities. For more details, you can explore the iPhone 15 Pro review available on our platform.
7. iPhone 15 Plus: Software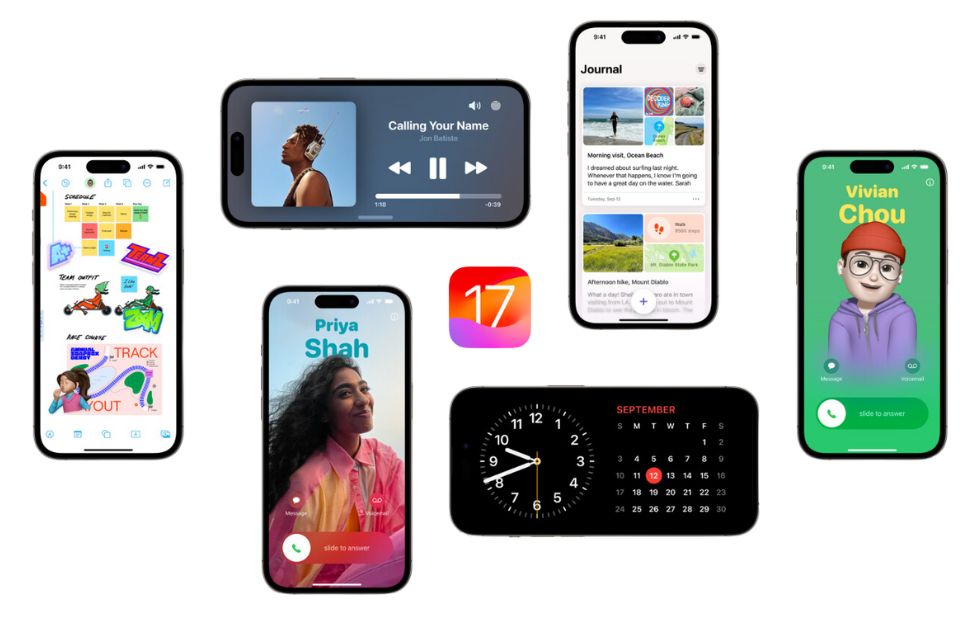 And as for OS, the new iPhone 15 Plus also comes with the brand new iOS 17 just like its all smaller and bigger brothers. Comes loaded with an exciting array of software features, all powered by the captivating iOS 17. Whether you opt for the standard or larger model, you're in for a delightful experience. The smaller iPhone 15 Plus, in particular, stands out with its stunning display, and the software enhancements make it even more appealing.
With iOS 17 at your fingertips, you'll discover a range of new widgets and personalization options that allow you to customize your device to your heart's content. Communication apps have been refined for more intuitive interactions, and AirDrop has been streamlined to simplify content sharing, making it effortless to share files and media.
Text input receives a boost with enhanced intelligence, and the introduction of Journal and StandBy features adds new dimensions to your digital experience. Personalized contact posters and eye-catching typography give your contacts a fresh and engaging look, enhancing your communication experience.
FaceTime takes things up a notch by introducing audio and video messages, and if you're a fan of stickers, you'll have a blast creating live stickers to express yourself uniquely. The standout feature, StandBy, offers a full-screen experience with easily glanceable information designed to be viewed from a distance.
8. iPhone 15 Plus: Battery Life
Type-C Port

20W Fast Charging

15W Wireless Magsafe & 7.5 Qi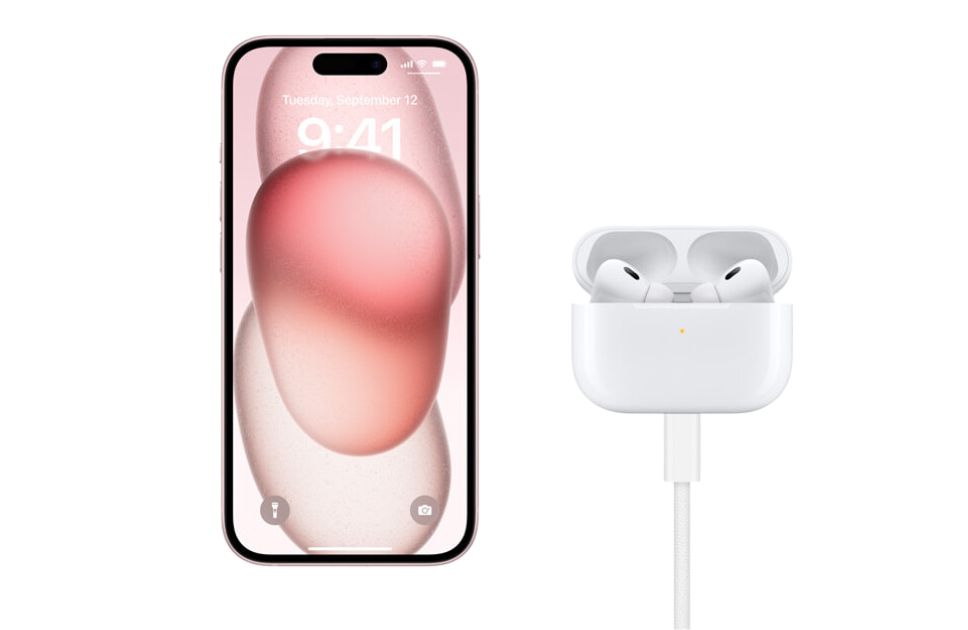 The iPhone 15 Plus brings significant enhancements to its battery life, providing users with extended usage periods without worrying about running out of power. With a 13% uplift in battery capacity, jumping from 4323mAh in the iPhone 14 Plus to an impressive 4,912mAh in the iPhone 15 Plus, the device delivers improved performance and longevity.
This increase in battery capacity translates into tangible benefits for users. The iPhone 15 Plus now offers an extra 2 hours of video playback and an additional 4 hours of video streaming compared to its predecessor, ensuring uninterrupted entertainment on the move.
When it comes to charging, the iPhone 15 Plus supports 20W fast charging and higher-rated fast chargers as recommended by Apple. While the charging watt might remain the same but you do get an increased battery which is a good welcome. By the way, as now there is an upgraded chip inside the iPhone 15 Plus, so you can expect faster charging compared to last year's iPhone 14 Plus.
Although there's no charger included in the box, the separately purchased "Type-C" charger can provide a 50% charge in just 30 minutes, ensuring efficient and rapid charging whenever necessary. Additionally, wireless charging is available, offering up to 15W of MagSafe wireless charging and 7.5W of Qi wireless charging capability.
For users seeking prolonged battery life, the iPhone 15 Plus offers a long-endurance mode that extends usage time. With this mode enabled, the device can deliver a minimum of 80 hours of battery life and 26 hours of video playback, enabling extended usage without the need for frequent charging.
9. Overall Specs
While still understanding all the significant details inside the iPhone 15 Plus review, here are the more technical specifications of the iPhone 15 Plus below:
Specs
iPhone 15 Plus

Display

6.7‑inch Super Retina XDR OLED, HDR10, Dolby Vision, (88% screen-to-body ratio), 1290×2796 resolution (460ppi),

2,000 nits

peak

Protection

Aluminum design

Ceramic Shield front

Color-infused glass back

WaterProof: IP68 (6meters for 30Min)

Camera

Main:

48 MP

Main, f/1.6

         12 MP  Ultrawide, f/2.4,120°  

Video: 4K@24,30,60fps, Dolby Vision HDR
Front: 12MP f/1.9, PDAF, SL 3D (biometric sensor, depth)

Video: 4K@24/25/30/60fps, 1080p@30/60/120fps, gyro-EIS, HDR , Cinematic (4K 30fps)

Platform

OS:

iOS 17

CPU: A16 Bionic (4nm), (6-Core CPU)

GPU: Apple GPU (5-core graphics)

Neural Engine: 16-Core

RAM

6GB 

ROM

128GB, 256GB, 512GB

Technology: NVme

Battery

4,912mAh, 20W Wired (& Higher), 15W Magsafe, Qi Wireless 7.5W

Audio

Dolby Atmos,

Spatial Audio, Built‑in stereo speaker

Connectivity

5G,

LTE, Bluetooth 5.3, USB-C 2.0

Colors

Black, Blue, Green, Yellow, Pink
10. Verdict
So, let's wrap things up about the new iPhone 15 Plus, shall we? To put it simply, if you're looking for an iPhone and don't already have one in your pocket, the iPhone 15 Plus is a pretty sweet deal. It offers a couple of major upgrades over the base iPhone 15 variant.
First off, that bigger display is a game-changer. It's perfect for immersing yourself in movies or getting lost in some seriously amazing gaming experiences and enjoy the graphics in the larger OLED display. Plus, the bigger battery means you can enjoy your those entertainment for even longer compared to previous iPhone Plus models.
Now, it's important to note that there's no fancy "Pro Chip" found in some of the other iPhone models this year, and the design hasn't changed much from the iPhone 14 Plus. But if you're okay with that and you're looking to jump into the iOS ecosystem, the iPhone 15 Plus is a fantastic choice.
Get the iPhone 15 Plus Plus, if:
> You want a new iPhone with a increased battery life;
> You need a great big display on an iPhone;
> You require the power of an A16 bionic chip.
Check Latest Price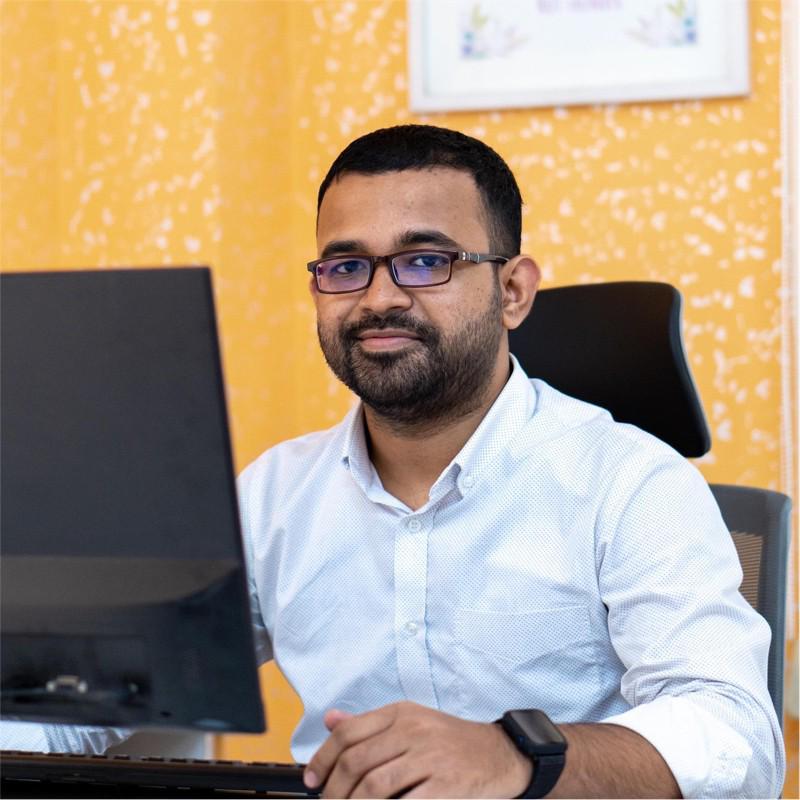 Mohammad Shariful Islam is the CEO and MD of Apple Gadgets, a leading e-commerce and retail chain for gadgets in Bangladesh. He has a passion for technology, entrepreneurship, and holds a decade of experience in gadget E-Commerce. He's committed to providing the best possible shopping experience for customers by delivering the latest and trendy gadgets.