Xiaomi 13 Ultra Review: What is so Ultra?
The Xiaomi 13 Ultra, which was released just two months ago, has already created a substantial buzz in the market as one of the best camera smartphones available right now. Despite being packed with impressive features like the Snapdragon 8 Gen 2 processor, a 5000mAh battery, and an LTPO AMOLED display, Xiaomi is promoting this device as the ultimate camera phone. 
The Xiaomi Ultra series aims to provide more than just a camera phone for photography enthusiasts. In today's article about Xiaomi 13 ultra review, let us discover more about what sets it apart from the competition and whether it truly lives up to its reputation as the best camera phone in the market.
Table of Contents:
Xiaomi 13 Ultra: Pros & Cons
Before jumping into the overall Xiaomi 13 ultra review, here's a quick heads up about the Xiaomi 13 Ultra's good and bad sites:
Pros:
  Cons:

👍Amazing 50MP 1-inch Main sensor;

👍 Stunning performance with Snapdragon's 8  Gen 2;

👍Great battery life and turbo charging;

👍.

👎 Bit bulky design;

👎 Only 1080p recording for front camera.
Check the latest price of Xiaomi 13 Ultra
Xiaomi 13 Ultra: Key Features
While before diving into the detailed Xiaomi 13 ultra review. Here are the short key features of the device:
6.7-inch LTPO OLED display with a 120Hz refresh rate

Qualcomm Snapdragon 8 Gen 2 processor

Four Camera lenses with a 50 MP resolution

5,000mAh battery with 90W fast charging

MIUI 14 is based on the Android 13 operating system.
Xiaomi 13 Ultra: Design & Build
Gorilla Glass Victus

IP68 dust/water resistance

Eco-leather Back
Design
The design and build of the Xiaomi 13 Ultra exude a sense of timeless elegance combined with modern camera elements. At first glance, the phone's classic design with iconic camera elements is immediately apparent. 
The Leica branding, which has been a co-branding feature with Xiaomi since the Xiaomi 12S, adds a touch of prestige. Notably, there is a striking golden ring around the camera module, enhancing the phone's overall aesthetics and giving it a more refined look.
However, it's worth mentioning that the camera bump may pose a challenge for users who prefer slimmer phones. The device weighs around 227 grams and has a thickness of 9.1mm, making it quite heavy and bulky to hold for extended browsing sessions.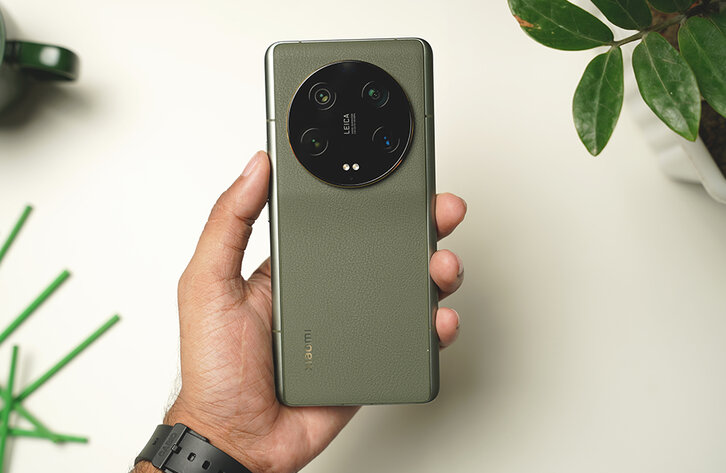 Build
In terms of build quality, the Xiaomi 13 Ultra features Gorilla Glass Victus on the front for added protection, while the back sports an eco-leather material that provides a comfortable and secure grip. The aluminum framing ensures durability, and to further safeguard against accidental drops, a premium cover is included in the box.
Additionally, the Xiaomi 13 Ultra comes with IP68 water and dust resistance, offering peace of mind against unexpected splashes or encounters with dust particles. This level of protection is particularly noteworthy considering the phone's price range.
There are also stereo speakers at the top and down of the device, you get a 3.2 Gen type-c port along with the Sim car tray which doubles as expandable storage for SD card lovers. At the top you'll find the IR blaster and microphone
Xiaomi 13 Ultra: Display
LTPO OLED Panel

120Hz

Gorilla Glass Victus Protection
The Xiaomi 13 Ultra boasts a captivating display that enhances your visual experience in various ways. Featuring a 6.73-inch LTPO OLED panel with a QHD+ resolution of 3200 by 1440 pixels, the display offers stunning clarity and sharpness. The OLED technology takes visuals to the next level, with deep blacks and vibrant colors that make content more immersive and attractive.
Furthermore, the Xiaomi 13 Ultra supports HDR10+ and Dolby Vision, ensuring a breathtaking viewing experience for compatible content. Whether you're streaming videos, watching movies, or enjoying Netflix, the display truly shines with its dynamic range and vivid colors.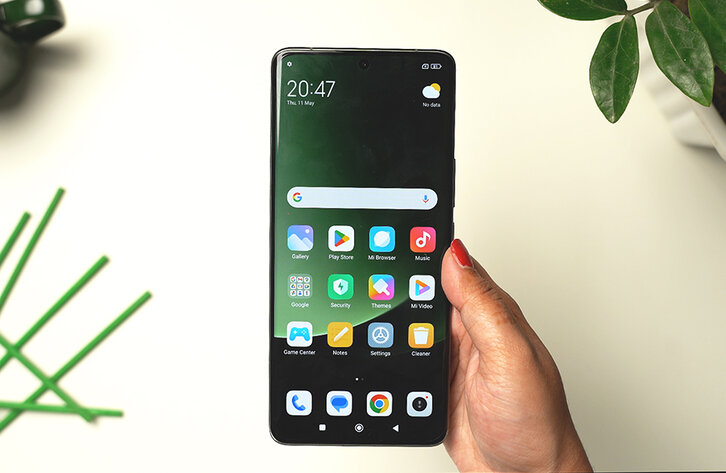 The slightly curved design of the display creates a rich viewing experience that extends to the edges, maximizing the screen real estate. This curvature enhances the immersion, drawing you deeper when you enjoy your content.
Brightness is also a highlight of the Xiaomi 13 Ultra's display. With a manual brightness adjustment of up to 500 nits, you have control over the visibility in different lighting conditions. Additionally, the display can reach an impressive 2600 nits in auto-brightness mode, making it easily viewable even under direct sunlight.
The LTPO OLED technology employed in the display brings another unique feature to the table. It allows the refresh rate to vary based on the app you're using. From the smoothness of 120Hz to as low as 1Hz, the display adapts to optimize power consumption without compromising the user experience.
Xiaomi 13 Ultra: Camera
Quad 50MP Leica lenses

8K @24fps Recording

32MP Front Camera
The Xiaomi 13 Ultra excels in the camera department, offering a versatile and high-performing setup that caters to photography enthusiasts. Let's dive into the camera features and capabilities of this device.
At the core of the Xiaomi 13 Ultra's camera system is a quad-camera setup. The main camera features a 50MP 1-inch Sony IMX989 sensor with optical image stabilization (OIS) and a variable aperture, allowing for improved low-light performance and greater control over depth of field. 
The other three rear cameras consist of a 50MP periscope telephoto lens with 5x optical zoom, a 50MP telephoto lens with f/1.8 aperture and 3.2x zoom capability, and a 50MP ultrawide lens. All of these cameras are equipped with autofocus for quick and accurate focusing.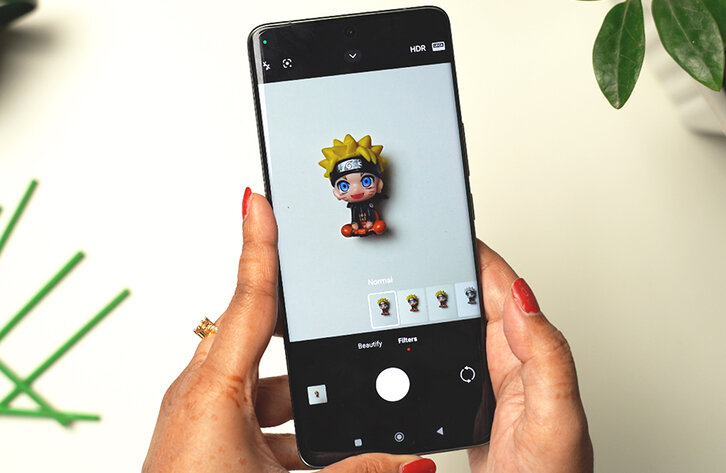 Leica
The Xiaomi 13 Ultra introduces two Leica modes: Leica Vibrant and Leica Authentic. The Leica Vibrant mode captures photos with enhanced details and a natural, crispy look, while colors remain vibrant without being overexposed. On the other hand, the Leica Authentic mode delivers more contrast and deeper colors, offering a different aesthetic.
The main camera of the Xiaomi 13 Ultra also features two aperture modes. The default f/1.9 aperture provides a shallower depth of field, resulting in photos with a less defocused background. For those who prefer more focused shots, the depth of field can be stopped down to f/4.0.
Portraits and Night Mode
Portraits and bokeh shots taken with the Xiaomi 13 Ultra's cameras are solid, maintaining the 5x zoom quality and preserving colors and contrast. Additionally, the night mode performance is impressive, delivering well-exposed low-light shots with good highlight and shadow details, especially when using the ultrawide lens. However, the white balance in the 3.2x zoom mode could be improved.
For videography enthusiasts, the Xiaomi 13 Ultra supports recording in 8K resolution, providing high-quality footage for creating movies and vlogs. However, it's worth noting that the front camera is limited to 1080p recording, lagging behind competitors like Apple's iPhone 14 Pro Max or Samsung's Galaxy S23 Ultra in this regard.
Xiaomi 13 Ultra: Performance
Snapdragon 8 Gen 2 (4nm)

16GB LPDD5X RAM

Upto 1TB Storage (UFS 4.0)
The Xiaomi 13 Ultra is a high-performance smartphone that delivers an exceptional user experience. Powered by Snapdragon's latest 8th generation 2 processor, which boasts a 4-nanometer architecture, this device is designed to handle demanding tasks with ease. Gamers will particularly appreciate the powerful performance of this processor, as it allows for smooth gameplay even in graphically intensive games like Asphalt and Call of Duty Mobile.
With ample RAM and fast storage options, the Xiaomi 13 Ultra ensures that running multiple apps simultaneously and handling larger applications is a breeze. Users can enjoy seamless multitasking without any noticeable lag or slowdown.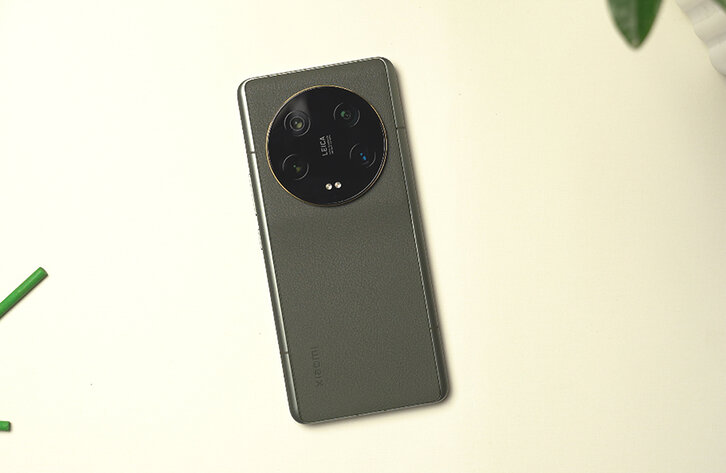 When it comes to memory, the device offers an impressive 16GB of LPDDR5x RAM and up to 1TB of UFS 4.0 storage. This generous storage capacity allows users to store a vast amount of data, from photos and videos to apps and files, without worrying about running out of space. Furthermore, Xiaomi's internal cooling system effectively manages heat dissipation, ensuring that extended gaming sessions or resource-intensive tasks do not result in excessive heating issues.
The Xiaomi 13 Ultra also excels in audio performance, featuring support for Dolby Atmos. With Dolby Atmos technology, users can enjoy immersive and high-quality audio that enhances their overall multimedia experience. Whether it's watching movies, playing games, or listening to music, the device delivers crisp and clear sound, making every audio moment enjoyable.
Xiaomi 13 Ultra: Software & UI
The Xiaomi 13 Ultra runs on MIUI 14, which is based on the Android 13 operating system. While the improvements from the previous MIUI 13 may not be significant, the overall user experience remains pleasant. The UI offers a range of personalization options, allowing users to customize their lock screens and themes to their liking. It is a user-friendly interface that caters to individual preferences.
One notable aspect of MIUI 14 is the visually appealing card-style shapes of widgets. These shapes enhance the visual experience and allow users to access information more efficiently and in an organized manner. The UI design takes into consideration the user's perspective and provides a pleasing and functional interface.
It is worth mentioning that while the Chinese version of the Xiaomi 13 Ultra may come with a few pre-installed bloatware apps, the device's powerful chipset ensures that these apps do not significantly affect performance. However, having too many pre-installed bloatware apps can still be somewhat annoying for some users.
Xiaomi claims to have optimized the system to take up less storage space and made the MIUI lighter, providing users with more flexibility. These optimizations contribute to smoother performance and improved usability.
Xiaomi 13 Ultra: Battery Life
5000mAh Battery

90W Fast-Charging

50W Wireles Charging
The Xiaomi 13 Ultra offers an impressive battery performance, making it a reliable companion for users who need their device to last throughout the day. With its 5000mAh battery capacity, the device ensures a long-lasting battery life, providing peace of mind for heavy users.
To make charging convenient and fast, the Xiaomi 13 Ultra comes with a 90W Turbo-fast charger right out of the box. Xiaomi claims that the device can be fully charged to 100% in just 34 minutes, which is incredibly impressive and convenient for users who are always on the go.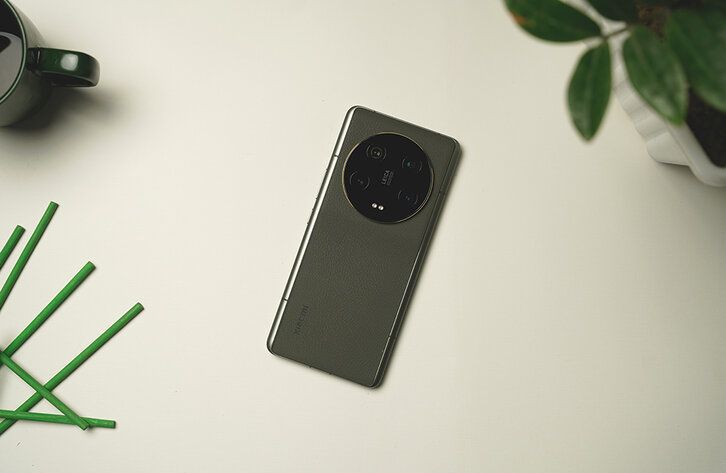 Xiaomi's intelligent surge battery management system is designed to optimize battery performance. It helps the battery adapt to extreme environments and reduces energy loss during charging, resulting in improved efficiency and reduced risk of overheating.
For users who prefer wireless charging, the Xiaomi 13 Ultra supports 50W turbo wireless charging, which is more than what typical Android phones offer in their wired charging. This feature provides users with the convenience of wireless charging without compromising on speed.
To further enhance battery conservation, Xiaomi offers a battery-saving mode called "Hibernation Mode." This mode helps conserve battery life when the device's battery level is as low as 1%. It allows the device to remain on standby mode for at least 60 minutes and enables users to make calls for at least 12 minutes during critical moments or emergencies.
Overall Specs of Xiaomi 13 Ultra
While still understanding all the major details inside the Xiaomi 13 ultra review, here are the more technical specifications of the Xiaomi 13 ultra down below:
Specs
Xiaomi 13 Ultra

Display

LTPO OLED, 6.73‑inch display, 1440×3200 resolution (522 ppi), HDR10+, Dolby Vision, 2600 peak

Protection

Glass front (Gorilla Glass Victus), eco-leather back, aluminum frame, IP68 (1.5m for 30min)

Camera

Main: 50 MP, f/1.9 or f/4.0, 23mm (wide), Laser AF, OIS

          50 MP, f/3.0, 120mm (periscope telephoto), OIS, 5x optical zoom

          50 MP, f/1.8, 75mm (telephoto), OIS, 3.2x optical zoom

          50 MP, f/1.8, 12mm, 122˚ (ultrawide),

Video: 8K@24, 4K @24,30,60fps, 1080p
Front: 32MP f/2.2, HDR

Video: 1080p, @30/60fps

Platform

OS:

Android 13, MIUI 14

CPU: Snapdragon 8 Gen 2 (4nm) 

GPU: Adreno 740 

RAM

12GB, 16GB

ROM

256GB, 512GB, 1TB




UFS 4.0

Battery

5,000,

90W Wired

, 50W wireless turbo, Reverse Wireless Charging

Audio

Dual speakers,

Dolby Atmos

,

Hi-Res

Connectivity

5G

, LTE, Bluetooth 5.3, Wi-Fi 7

Colors

Black, Olive Green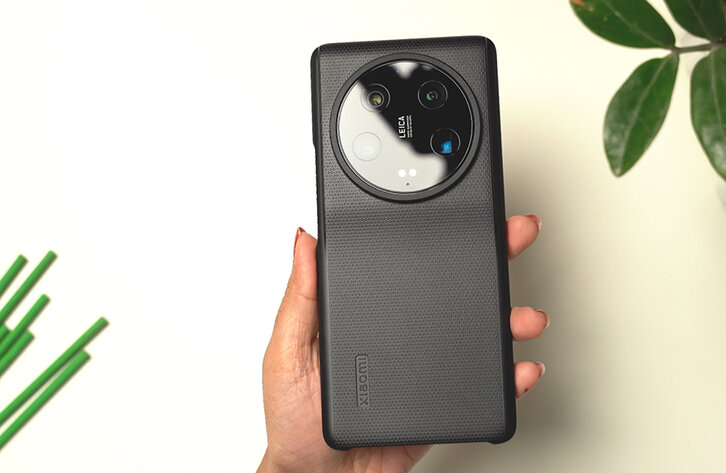 Verdict
In conclusion, the Xiaomi 13 Ultra lives up to its name by delivering an ultra-performance that is sure to impress. The device boasts an appealing design, with its eco-leather finish adding a unique touch. The option to add camera lenses further enhances its versatility. However, it's worth noting that the phone is slightly thicker than some may prefer, which could pose a challenge for those who prioritize slimness and portability.
With its latest Qualcomm chipset, impressive camera featuring a one-inch sensor from Sony, excellent battery life, and powerful gaming performance, the Xiaomi 13 Ultra is a powerhouse in terms of specifications. While it lacks a 4K front camera and autofocus, which might disappoint selfie enthusiasts and vloggers, overall, it still offers a compelling package.
Considering its robust features and performance, despite the limitations in the front camera and thickness, the Xiaomi 13 Ultra proves to be an excellent deal for users seeking a high-performing smartphone.
Based on all aspects of the Xiaomi 13 ultra review, you might be wondering if it's the right choice or not, well here are short key points for making a wiser decision:
Get the Xiaomi 13 Ultra, if
You want the most powerful camera sensor in a smartphone;

You require one of the fastest charging speeds in a phone;

You need the most high-end chipset from Qualcomm.
Check Price Now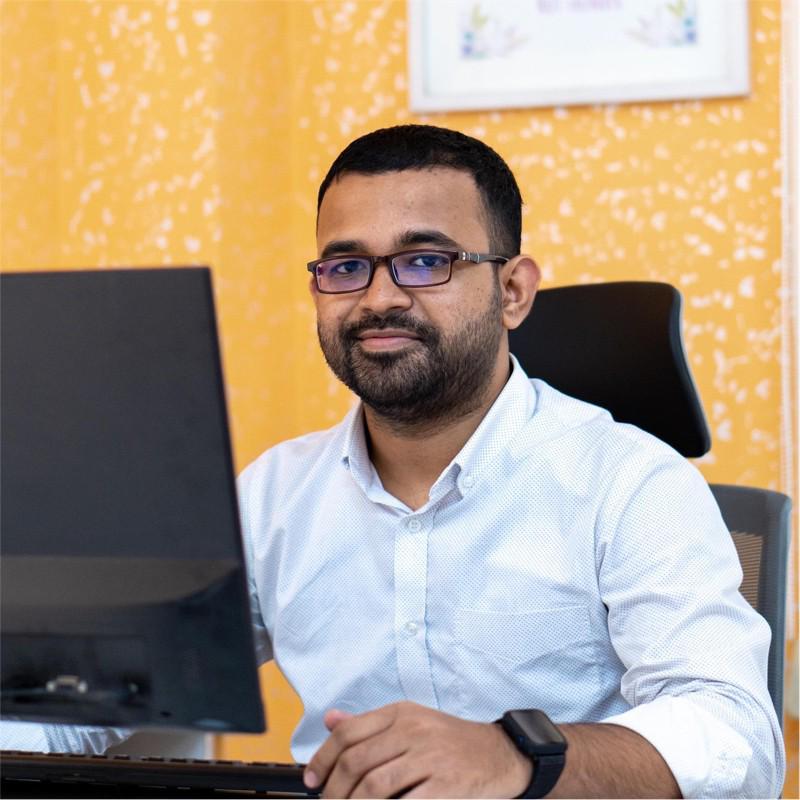 Mohammad Shariful Islam is the CEO and MD of Apple Gadgets, a leading e-commerce and retail chain for gadgets in Bangladesh. He has a passion for technology, entrepreneurship, and holds a decade of experience in gadget E-Commerce. He's committed to providing the best possible shopping experience for customers by delivering the latest and trendy gadgets.