Anker Soundcore Liberty 4 NC Review: Improved Design & Noise-Free Sound
The Anker Soundcore Liberty 4 NC – is a remarkable addition to Anker's esteemed audio lineup, released back in June 2023, and has been trending with its immersive audio experience for enthusiasts seeking premium quality at a mid-range price. 
Renowned for delivering top-notch headsets and earbuds, Anker's Liberty series takes a leap forward with the Liberty 4 NC, a testament to their commitment to superior sound. Boasting an impressive 98.5% noise-cancellation capability, this new launch ensures an undisturbed auditory journey. 
Coupled with an enhanced design and exceptional sound quality, the Liberty 4 NC emerges as a compelling choice for those in search of an upgraded listening experience. In today's review let's uncover whether Anker's Soundcore Liberty 4 NC is the perfect audio companion you've been waiting for.
Table of Contents:
1. Anker Soundcore Liberty 4: Key Features
11mm drivers ensure rich sound with Hi-Res Wireless and LDAC technology;

Amazing noise canceling with improved ANC 2.0;

Reduces Noise Up to 98.5% for better performance;

Full adjustable EQ with Hear ID 2.0 for a tailored sound profile;

Gives you a 10H continuous battery with a Single Charge;

Comes with BT 5.3 With Multipoint Connection;
Water resistance of IPX4 ensures protection from splashes & rain;
6 mics and an AI algorithm enable crystal-clear calls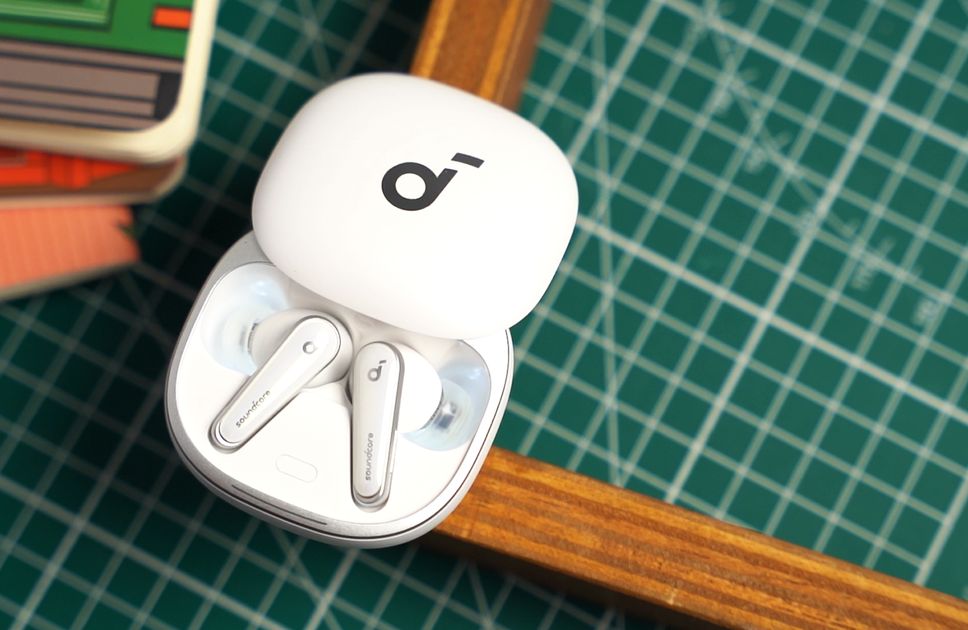 2. Anker Soundcore Liberty 4 NC: Pros & Cons
Pros:
  Cons:

👍 Ensures quality sound with 11mm Custom Driver; 

👍 Fast Charging provides greater usage; 

👍 Adaptive Noise Cancelling 2.0 ;

👍  IPX4 Water Resistance.

👎 Built Quality could be better;

👎 Bluetooth Range is Still 10m.
Check Latest Price of Anker Soundcore Liberty 4 NC
3 Anker Soundcore Liberty 4 NC: Design & Build
Charging Indicator 

Flip Lid Opening Design

Iconic Colors

IPX4 Water Resistance



Design
The Soundcore Liberty 4 NC showcases a refined design, reflecting Anker's commitment to aesthetic appeal and functionality. The device has undergone noticeable changes from its predecessor, boasting a more compact size that aligns seamlessly with contemporary preferences. The slider opening has evolved into a flip design, activated by a dedicated button that not only enhances usability but also adds a touch of sophistication.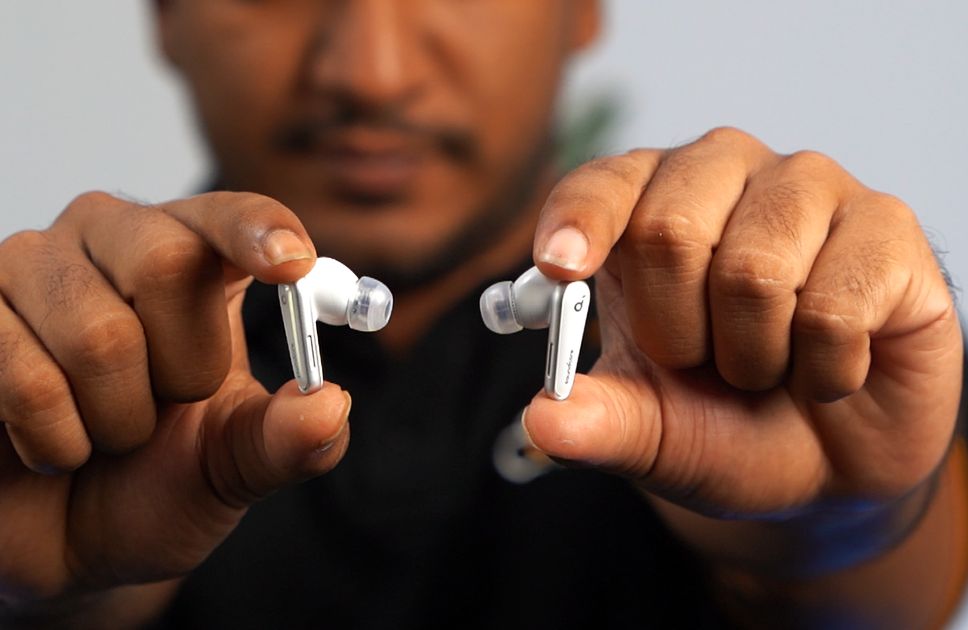 The presence of the Soundcore logo and LED indicator below the earbuds signifies attention to detail. The inclusion of multiple ear tip sizes, ranging from Large to Xtra Small, ensures a personalized and comfortable fit for diverse users.
The multi-functional button on the case, in addition to facilitating lid opening, serves various purposes, including pairing and battery level indication. The charging port's strategic placement below the lid, featuring a Type-C port, contributes to the overall user-friendly design.
Color
An array of vibrant colors distinguishes the Liberty 4 NC, offering choices from classic black to trendy pink, blue, navy blue, and white. Each color option exudes a unique charm, complementing individual styles.
Build
Constructed with a plastic matte finish, the case maintains a compact and lightweight profile, weighing only 48 grams, with the earbuds contributing an additional 10 grams. The build quality, consistent with the previous Liberty 4 model, emphasizes durability and robustness.
For added convenience, the Liberty 4 NC comes with IPX4 water resistance, protecting against splashes and raindrops. While not impervious to dust or particles, this feature enhances the device's versatility in various environments. In conclusion, the Soundcore Liberty 4 NC's design and build embody a harmonious blend of style, functionality, and durability.
4. Anker Soundcore Liberty 4 NC: Control & App Usage
Touch Control

SoundCore App
Touch Control
The Soundcore Liberty 4 NC offers seamless control through intuitive touch gestures, ensuring a smooth and responsive experience. The touch controls provide versatility, with single taps for play/pause, double taps for skipping tracks, and a two-second tap and hold for ending or rejecting calls—granting users privacy with a simple touch.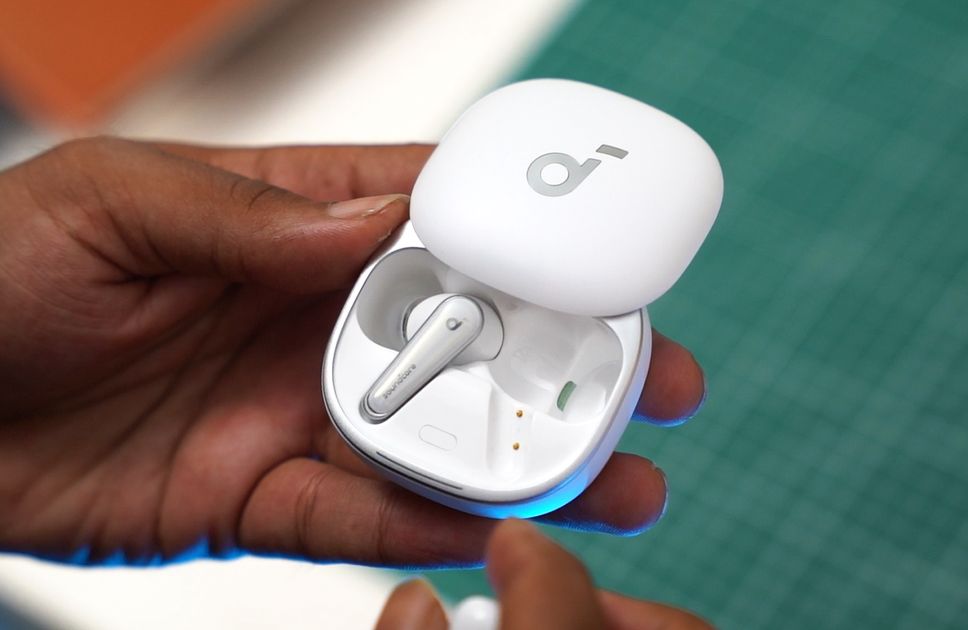 Notably, the earbuds also grant control over the Active Noise Cancellation (ANC) feature, allowing users to switch between ANC and Transparency mode by holding either earbud for two seconds.
Enhancing the user experience further is the Soundcore App, available for both Android and iOS devices. This app serves as a hub for optimizing the earbuds' features, offering a detailed view of the earbuds and providing battery percentage information. While some features like AAC are exclusive to Android, both platforms benefit from the app's comprehensive functionalities.
App Usage
The Soundcore App unlocks a range of capabilities, including 3D surround sound, ambient sound modes, HearID sound customization, a gaming mode tailored for gamers, firmware updates, and more. This level of control not only enhances the audio experience but also empowers users to personalize and fine-tune their Liberty 4 NC earbuds according to their preferences. 
With a user-friendly interface and a suite of advanced features, the Soundcore App complements the earbuds' physical controls, making the Liberty 4 NC a versatile and customizable audio solution for users across different platforms.
5. Anker Soundcore Liberty 4 NC: Overall Performance
11mm Driver

LDAC, Hi-Res Wireless

6 Microphone with an AI algorithm
Sound Quality
The Soundcore Liberty 4 NC proves its mettle in performance, offering an unparalleled audio experience driven by an 11mm custom-made driver. This advanced driver not only provides louder ambient sound, akin to Soundcore's other device, the "Life P3," but also enhances the overall tuning, thanks to LDAC and Hi-Res Audio wireless support. 
Listening to music classics like Linkin Park's "Crawling" and modern hits like The Weeknd's "Blinding Lights" showcases exceptional bass and crisp sound quality, making each note pop with brilliance.
ANC
True to its name, the Liberty 4 NC excels in noise cancellation, claiming an impressive 98.5% reduction in ambient noise. The Adaptive ANC 2.0 adapts to your ears and surrounding environment in real-time, offering a serene listening experience. The inclusion of a Noise Isolation chamber within the earbuds further minimizes distortion, ensuring clarity in every beat.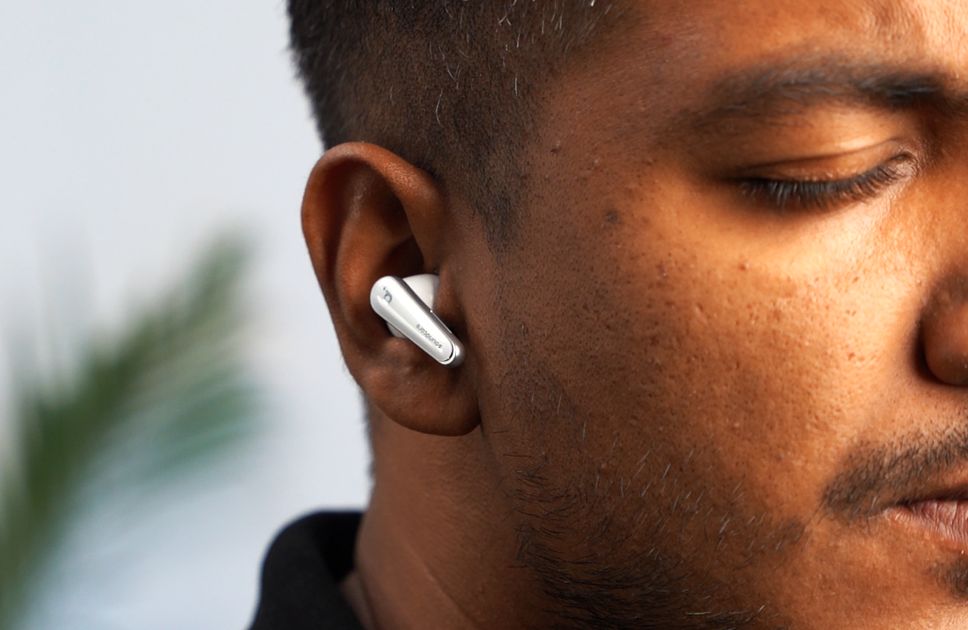 Calling & Microphone
Calling quality remains a standout feature, with 6 microphones and an AI algorithm ensuring clear communication. The detailed microphone and advanced noise reduction contribute to a quiet and distortion-free calling experience. When making a real-life call, there is no major complain from the opposite end.
Gaming & Latency
For gamers, the Liberty 4 NC surprises with its effective latency control. While not explicitly marketed for gaming, the earbuds deliver minimal latency during gaming sessions, making them suitable for titles like Fortnite Mobile and Call of Duty Mobile. Streaming movies also prove delightful, with no noticeable latency issues.
6. Anker Soundcore Liberty 4 NC: Connection & Compatibility
Bluetooth 5.3

Multipoint Connection
The Soundcore Liberty 4 NC excels in connectivity, offering the latest Bluetooth 5.3 technology, ensuring a robust connection within a generous range of approximately 10 meters. 
This not only provides reliability but also enhances the overall user experience, especially in close proximity. The inclusion of advanced Bluetooth audio codecs such as LDAC, SBC, AAC, and aptX elevates the audio quality, delivering a rich and cinematic music or movie-watching experience.
Manual pairing is a breeze with the Liberty 4 NC – a simple 3-second hold of the dedicated button initiates a rapid blinking for 2 seconds, with a continuous LED glow indicating a successful pairing. The convenience of Multipoint Connection allows dual device connectivity, a handy feature for those managing multiple devices seamlessly.
Compatibility
In terms of compatibility, the Liberty 4 NC extends support to Android 8 and later devices, as well as iOS 12 and beyond. Dedicated apps for both operating systems enhance the user interface, providing a tailored experience for users across different platforms. Overall, the Liberty 4 NC stands out not only for its stellar audio performance but also for its versatile and user-friendly connectivity features.
7. Anker Soundcore Liberty 4 NC: Battery Life
10hr With Single Charge

50Hr with Case

Wireless Charging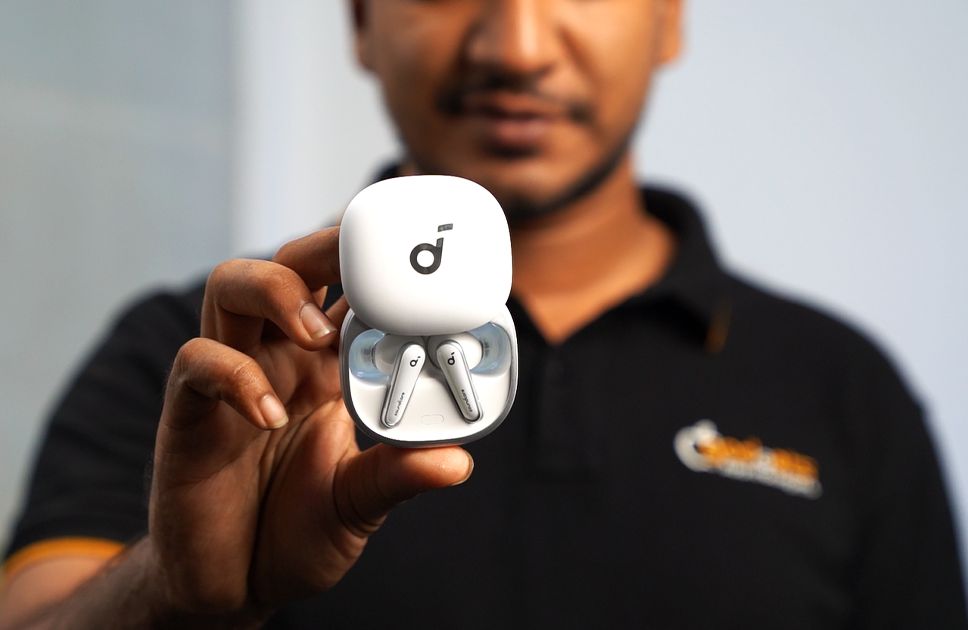 The Soundcore Liberty 4 NC excels in the battery department, offering a notable upgrade from its predecessor. The case now boasts a massive 22-hour increase, ensuring prolonged usage without the hassle of frequent charging. With an impressive 10 hours of playback from a single charge, and an outstanding total of 50 hours when utilizing the case, users can revel in an extended and uninterrupted audio experience.
The addition of fast charging is a game-changer, providing a quick 10-minute charge that yields 4 hours of music or movie playback. A Type-C cable is included in the package for conventional charging, and again just like all earbuds you don't get any chargers in the box.
To get a full charge from 0% to 100 might take a bit longer, as for full charging, you need to have a lot of time, to get better battery life, you must charge the Liberty 4 NC for at least 3 hours. Which is a very long time, although 50 hours of backup with the case can give you more than 2 days for your short travels.
Moreover, the Liberty 4 NC introduces the convenience of wireless charging, allowing users to recharge without the constraints of cables. Although slightly slower, wireless charging offers a welcome relief for those moments when convenience takes precedence over speed. Overall, the Liberty 4 NC's battery features make it a powerhouse for users seeking long-lasting and flexible usage.
8. Anker Soundcore Liberty 4 NC: Specs
While still understanding all the significant details inside the Anker Soundcore Liberty 4 NC review, here are the more technical specifications of the "Anker Soundcore Liberty 4 NC" below
Specs
Anker Soundcore Liberty 4 NC

Build

Comfortable Design With Extra Eartips




IPX4 Water Resistant (Splash & Rain)

Dimensions

4.25 x 4.25 x 2.17 inches

Item Weight- 18.9g

Sound Quality

11mm custom-made driver, Hi-Res Audio Wire

ANC

Adaptive ANC 2.0 (98.5% Reduction of Noise)

Calling

6 microphones + AI Algorithm

Battery Life (PlayTime)

10 Minutes = 4 Hour




PlayTime: 10 Hour/ 50 Hour (with Case)

Charging Case – Extends Battery Life to 50 Hours

Charging

USB Type-C To Charge

Wireless Charging
3 Hour to Full Charge

Connectivity

Bluetooth 5.3, 10 Google's Fast Pair

Compatibility

Android 8.0 And Further

MultiPoint Connection

Yes, Up to 2 Devices

Codecs Supported

LDAC, AAC, SBC, aptX

Colors

Velvet Black, Light Blue, Navy Blue, Pastel Pink
9. Verdict
In conclusion, the Anker Soundcore Liberty 4 NC delivers an impressive auditory experience, boasting enhanced sound quality and commendable noise-cancellation capabilities, though slightly below the marketed 98.5%. 
The incorporation of larger drivers and an improved battery life marks a positive shift from its predecessor, the Liberty 4. However, it's essential to note a moderate price increase compared to the previous model, despite the sound quality maintaining a similarity. 
For those seeking a noticeable upgrade in audio performance and appreciable ANC, the Liberty 4 NC remains a compelling choice, aligning with Anker's commitment to providing premium audio solutions in a competitive market.
Get the Anker Soundcore Liberty 4 NC, if
> You love the greater sound with an 11mm driver;
> You want splash and rain-resistant earbuds;
> You better noise-cancelling for your smoother calling & music.
Check Latest Price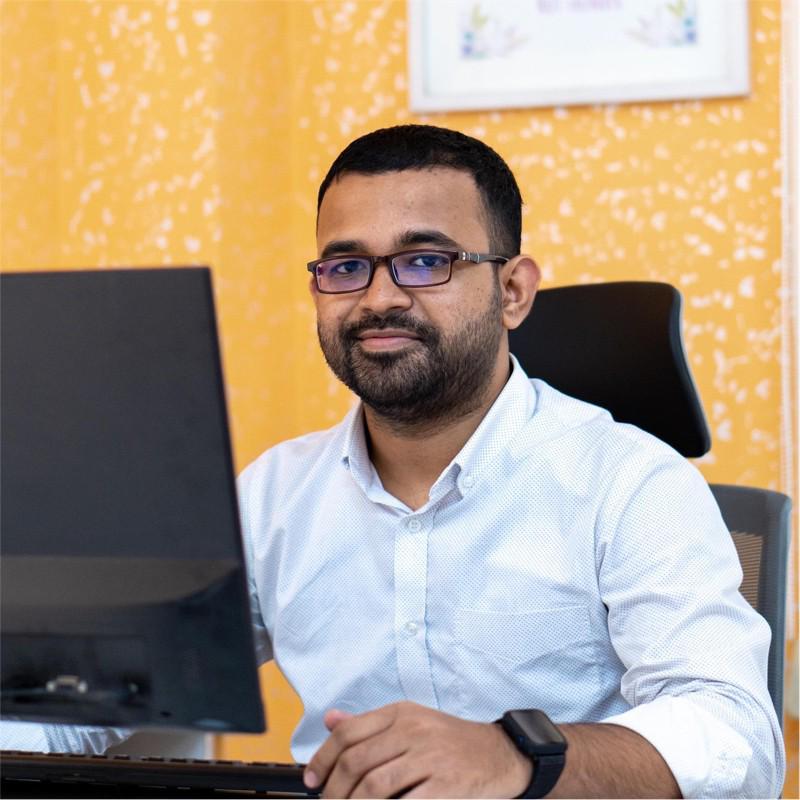 Mohammad Shariful Islam is the CEO and MD of Apple Gadgets, a leading e-commerce and retail chain for gadgets in Bangladesh. He has a passion for technology, entrepreneurship, and holds a decade of experience in gadget E-Commerce. He's committed to providing the best possible shopping experience for customers by delivering the latest and trendy gadgets.