Apple Watch SE (2022) Review: A Noticeable Upgrade
The introduction of the Apple Watch SE (2022) brings forth a new variant of the popular budget-friendly smartwatch. The original Watch SE gained popularity with its affordable price, competitive processor, and decent battery life, making it an attractive option for many users. Now, after almost two years, Apple has unveiled the Watch SE (2022) with upgraded features.
This new iteration of the Apple Watch SE boasts a faster processor, bringing it in line with the performance of the Watch Series 8. Additionally, it introduces a low-power mode and new sensors, further enhancing its capabilities. With these improvements, the Watch SE (2022) is an appealing choice for those seeking a budget-friendly Apple watch without compromising on features.
In today's Apple Watch SE (2022) review, let's go a bit deeper into the details of the Watch SE (2022), exploring its specifications and functionalities. If you're in the market for an affordable Apple watch that offers impressive performance and an array of features, the Watch SE (2022) may just be the ideal choice for you.
Table of Contents:
Apple Watch SE (2022): Pros & Cons   
While still having great performance and quality features, here's a quick look at Apple Watch SE 2023 version's good sites and bad sites:
Pros:
  Cons:

👍 Latest chipset just like the Series 8;

👍 New crash detection sensor ;

👍 Solid build quality;

👍 Bright and responsive display

👎 Always-On display feature is not there;

👎 Thick display bezel.
Check the latest price of Apple Watch SE (2022)
Apple Watch SE (2022): Design & Build
Design
The design and build of the Apple Watch SE (2022) retains a familiar and stylish appearance, reminiscent of its predecessor. Made from similar materials, the Watch SE (2022) maintains its premium feel while offering some notable improvements. It is available in two sizes: 44mm for those who prefer a larger dial and 40mm for users with smaller wrists or a preference for a compact design.
Featuring a digital crown, the Watch SE (2022) allows effortless control over menus and features. A dedicated button for the back option enhances navigation convenience. The watch is offered in three primary colors: midnight, starlight, and silver. The midnight color stands out, exhibiting a captivating blend of blue and black tones.
Build
The overall build quality exudes a premium aura, and the easy-to-remove strap enables effortless customization. The Watch SE (2022) sports a glass front and an aluminum frame. Unlike its predecessor, it incorporates a nylon composite material for the back, matching the color of the case.
While slightly thicker at 10.7mm, the Watch SE (2022) is lighter, weighing just 33 grams compared to last year's 36.4 grams. It also offers the same water resistance just like the previous Watch SE, with a rating of 50 meters. Although it can handle swimming, it is recommended to avoid deep water activities.
Apple Watch SE (2022): Performance
The Apple Watch SE (2022) introduces significant improvements in performance, making it a noteworthy upgrade over its predecessor. Equipped with the latest S8 chipset, similar to the Apple Watch Series 8, this smartwatch delivers impressive speed and responsiveness.
Internally, the Apple Watch SE (2022) boasts 1GB of RAM and 32GB of ROM. These enhanced specifications ensure seamless multitasking and ample storage capacity for apps, music, and other data. Users can expect fast responses and smooth connectivity, akin to the experience offered by the new Watch Series 8.
And when it comes to the health sensor capabilities of the Apple Watch SE (2022), they are admirable, some features available in the Series 8 and Apple Watch Ultra are absent. Notably, the ECG, blood oxygen reader and the new Skin Temperature sensor are not included. Consequently, features such as cycle tracking and sleep tracking, which are highly valued by users, are unavailable.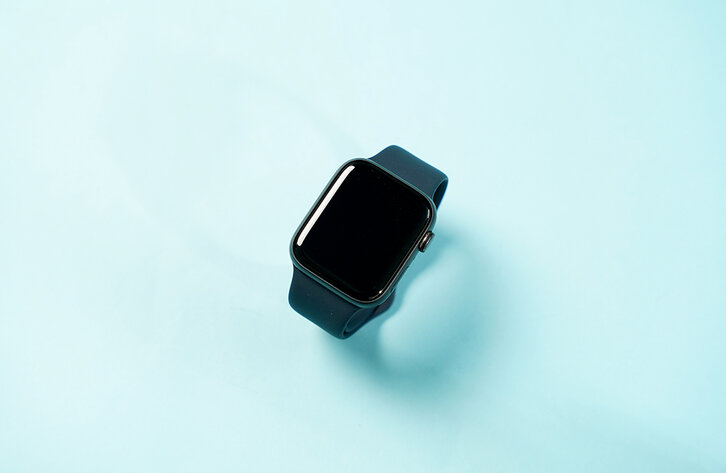 However, there is a standout feature on the Apple Watch SE (2022): Crash detection. This feature, combined with the existing Emergency SOS functionality, offers an added layer of safety. In the event of a sudden impact or collision, such as during a car accident, the Watch SE automatically initiates a call to emergency services and alerts your designated emergency contacts.
While the Apple Watch SE (2022) may lack certain cutting-edge health sensors found in its higher-end counterparts, its performance improvements and safety features make it a compelling choice for users seeking a reliable and efficient smartwatch. Whether it's for staying connected, tracking daily activities, or ensuring your safety during emergencies, the Apple Watch SE (2022) delivers a solid performance that caters to a wide range of user needs.
Apple Watch SE (2022): New OS and Features
The Apple Watch SE (2022) comes equipped with powerful software features that enhance its functionality and user experience. One notable improvement is the inclusion of the latest watchOS 9.0 right out of the box, offering upgradable features that surpass its predecessor, the first-generation Watch SE with watchOS 7.
The watch face customization options on the Apple Watch SE (2022) are extensive. Users can personalize their watch faces with different colors, choose the number of complications, and even add mini widgets like date, weather, or battery life. This flexibility allows users to tailor their watch faces to suit their individual preferences and needs.
Navigation on the Apple Watch SE (2022) is seamless and convenient. With a simple tap anywhere on the screen or a lift of the wrist, the watch face automatically appears. The digital crown enables users to quickly access various apps, reminders, heart rate information, mail, and messages. Additionally, recent apps can be accessed by pressing the side key, ensuring smooth multitasking.
Heart rate tracking is an exceptional feature of the Apple Watch SE (2022). Users receive notifications for high or low heart rates, making it particularly useful for individuals with heart conditions. The watch also detects irregular heart rates, providing timely alerts and potentially aiding in the early detection of health issues.
Fitness Features
Fitness enthusiasts will appreciate the upgraded fitness features on the Apple Watch SE (2022). The watch offers comprehensive workout plans, tracks calories burned during activities like running or walking, and even includes sleep tracking and cycle tracking. Cyclists, in particular, will benefit from the cycle tracking feature, which provides valuable insights into their rides.
Siri
As with other Apple Watch models, the Apple Watch SE (2022) is equipped with Siri, the intelligent virtual assistant. Users can activate Siri by holding the digital crown or by using the "Hey Siri" voice command feature. Siri assists with setting reminders, providing information on various topics, and even retrieving details about restaurants.
Apple Watch SE (2022): Connectivity & Compatibility
The Apple Watch SE (2022) offers a range of connectivity features to enhance your experience and keep you connected on the go. With Bluetooth 5.3, this version of the Apple Watch surpasses its predecessors by providing improved connectivity and faster data transfer. This means you can seamlessly connect your Watch SE to other devices, such as headphones or speakers, and enjoy a reliable wireless connection.
In addition to Bluetooth, the Apple Watch SE (2022) comes with built-in GPS, allowing you to track your outdoor activities and navigate without needing to carry your iPhone with you. Whether you're hiking, running, or cycling, the Watch SE can accurately measure your distance and provide real-time location data.
Cellular Connectivity 
For those seeking an even more independent experience, the cellular connectivity option is available. By opting for the cellular model and paying an extra fee, you can enjoy the freedom of phone-free calling and music streaming directly from your Apple Watch SE (2022). This feature is particularly useful when you want to leave your iPhone behind but still want to stay connected on your adventures.
The Apple Watch SE (2022) also ensures that you never miss an important call, message, or emergency notification. Even without your iPhone, the Watch SE keeps you connected by receiving notifications directly on your wrist, allowing you to stay informed and accessible at all times.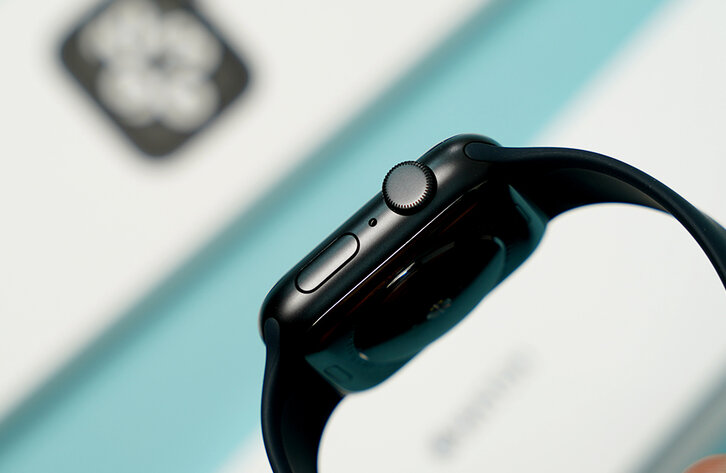 Compatibility
The Apple Watch SE (2022) is primarily designed to work with iPhones. It is compatible with Apple devices and relies on an Apple ID associated with the device for full functionality. Even if you happen to have an older iPhone, it's important to check for compatibility with Apple's supported devices to ensure a seamless connection.
Unfortunately, Android users will need to explore alternative smartwatch options as the Apple Watch SE (2022) does not support Android devices.
Apple Watch SE (2022): Battery Life
296mAh battery

Low Power Mode
The Apple Watch SE (2022) is equipped with a 296mAh lithium-ion battery that offers a decent battery life. However, there are a few aspects to consider when it comes to the battery of this device.
One important thing to note is that the Apple Watch SE (2022) does not come with a charger in the box. Instead, you will find a USB-C magnetic charging dock. This means you will need to purchase a charger separately, which can be an inconvenience for some users.
In terms of battery life, the Apple Watch SE (2022) provides the same 18-hour battery life as its predecessor. This means that with typical workout activity and wearing the watch throughout the day, you will likely have a little battery left by the end of the day, requiring you to charge it overnight.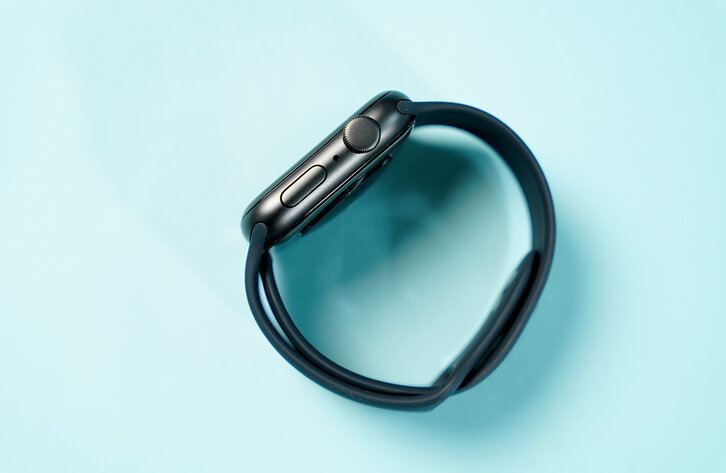 Low Power Mode
On the positive side, the Watch SE 2 comes with Low Power Mode. Activating this mode can help prolong the battery life by disabling features like auto-workout detection, heart rate measurement, and app refresh rate. This can be useful when you need to extend the battery life for a longer period.
Charging
When it comes to charging your Apple Watch SE 2, Apple claims that it takes approximately 2 and a half hours to fully charge the Apple Watch SE (2022). However, it's important to note that using a 20W USB-C power adapter is recommended for optimal charging speed. If you use a lower-power adapter, the charging time may be longer. Therefore, it's advisable to use the recommended power adapter to ensure efficient charging.
Apple Watch SE (2022): Specs
And if you are looking for a more detailed view of the Apple Watch SE (2022) review, here are all the major specifications of the Watch SE (2022):
Specs
Apple Watch SE (2022)

Display

44mm:

LTPO OLED

,

368×448 pixels, 1000nits


40mm:

LTPO OLED

,

324×394 pixels, 1000nits




Ion-X strengthened glass, Always-on display

Protection

Glass front, Nylon Composite/

sapphire crystal back

, Aluminum Frame 

Platform

OS:

WatchOS 9.0, upgradable to 9.4


Chipset:

Apple S8


CPU:

64-bit Dual-Core

GPU:

PowerVR

Storage

Ram: 1GB




ROM: 32GB

Battery

Li-Ion 296 mAh, Built-in rechargeable lithium-ion

battery, Up to 18 hours USB-C Magnetic Charging Cable

Features

High-g Accelerometer, High dynamic range gyroscope, 2nd-Gen Optical Heart Sensor, always-on altimeter, compass, Apple Pay,

Crash detection,

emergency SOS

Connectivity

Wi-Fi: 802.11, dual-band

Bluetooth: 5.3

NFC: YES

GPS: YES

Colors

Midnight, Starlight, Silver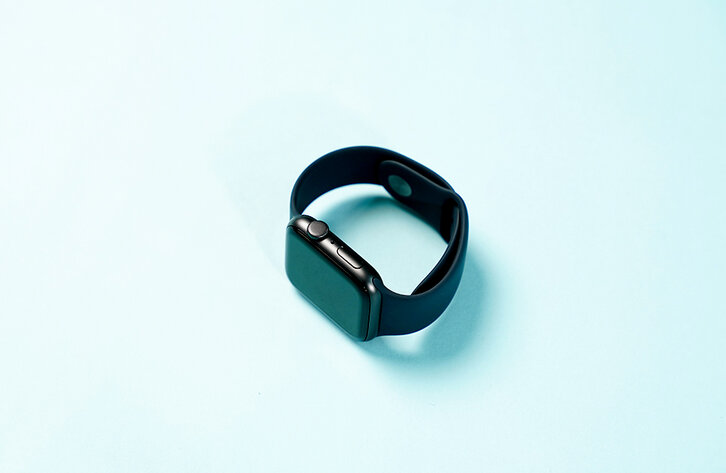 In short, whether or not you should get the Apple Watch SE (2022) ultimately depends on your personal preferences and needs. If you are satisfied with features like exercise tracking, heart rate monitoring, Apple Pay, and crash detection available on the Watch SE 2, then it can be a suitable choice for you.
However, it's important to note that there are some features you will miss out on that are only exclusive to the Series 8. The Watch SE (2022) does not come with an Always-on Display, skin temperature monitoring for sudden changes, or fertility notifications for females.
Ultimately, consider your priorities, desired features, and budget when making a decision. If you are looking for a new Apple Watch with an updated chipset and the latest watchOS but have budget constraints, then the Apple Watch SE (2022) can be a smart choice. It offers a range of essential features and functionality at a more affordable price point.
Based on all aspects of the Apple Watch SE (2022) review, you might be wondering whether you should go for it or not, well here are short key points for making a wiser decision:
Get the Apple Watch SE (2022), if
You require the new features and sensors of the Apple Watch;

You need an updated watch with a powerful S8 processor;

You want a new Apple watch with a budget price tag.
Check Price Now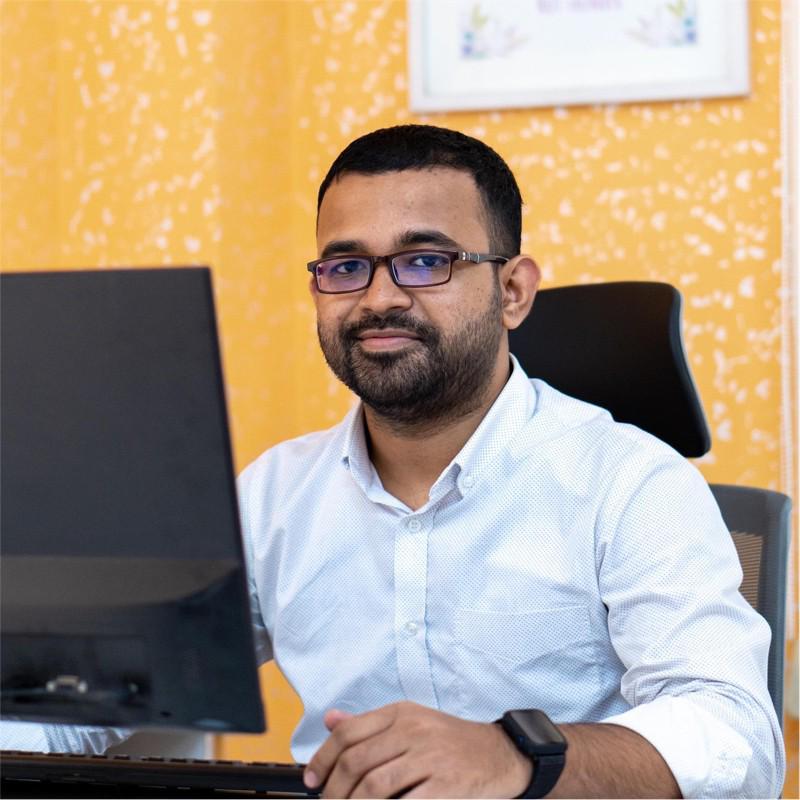 Mohammad Shariful Islam is the CEO and MD of Apple Gadgets, a leading e-commerce and retail chain for gadgets in Bangladesh. He has a passion for technology, entrepreneurship, and holds a decade of experience in gadget E-Commerce. He's committed to providing the best possible shopping experience for customers by delivering the latest and trendy gadgets.