Xiaomi 13T Review: New MidRange King?
The Xiaomi 13T, the latest addition to Xiaomi's renowned "T" series smartphones that have carved a niche for themselves with semi-flagship processors and distinctive camera designs, all within a midrange budget. Building on the success of its predecessor, the Xiaomi 12T, the 13T brings notable upgrades, including an enhanced processor and an improved display for a more immersive user experience. 
However, the camera specifications raise eyebrows, introducing an element of confusion among enthusiasts. Furthermore, the battery life undergoes changes, no longer maintaining the status quo. As Xiaomi continues to push boundaries, the 13T is poised to make waves in the midrange smartphone market, offering users an enticing blend of performance and affordability.
In this comprehensive review, let's into the Xiaomi 13T's features, exploring whether the upgrades justify the investment or if potential buyers should consider alternatives in this competitive price range. 
Table of Contents:
1. Xiaomi 13T: Key Features
While before diving into the detailed Xiaomi 13 review. Here are the short key features of the device:
BioComfort Vegan Leather finish Provides Great Hand Feel
144Hz refresh rate ensures smoother interface
Greater gameplay with 8200-Ultra Chipset
2880Hz Dimming ensures Eye-Friendly viewing
Xiaomi's Imaging Engine Gives You Smarter Images
Leica Vibrant Look Produces Cutting-edge Bright tones and vivid colors
Confident protection With Gorilla Glass 5 & IP68 water, dust protection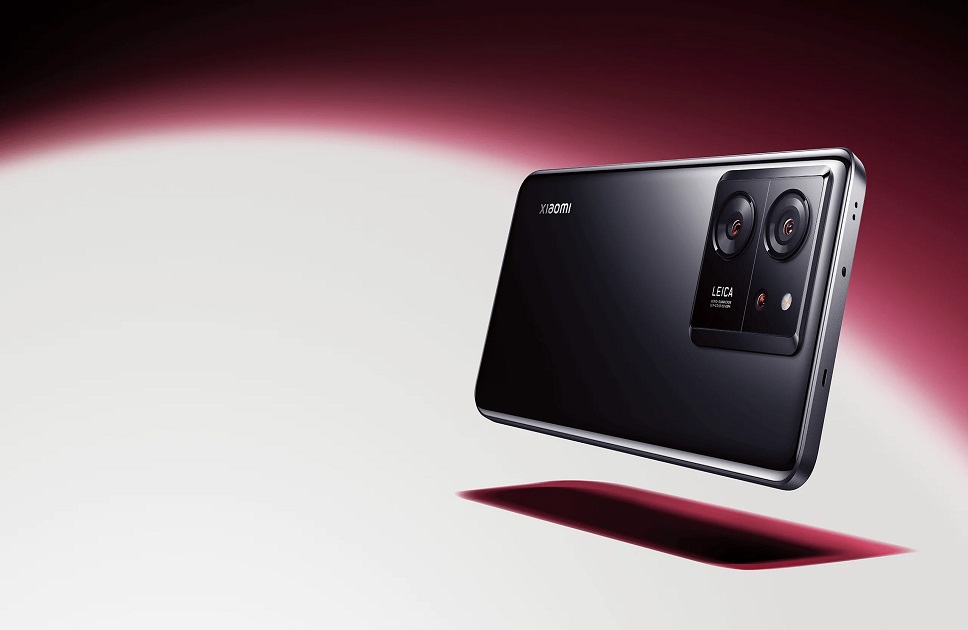 2. Xiaomi 13T: Pros & Cons
Before jumping into the overall Xiaomi 13 review, here's a quick heads up about the Xiaomi 13T's good and bad sites:
Pros:
  Cons:

👍 Brighter display with 2600 peak brightness;

👍 Greater gaming with 8200-Ultra processor;

👍 Lovely display with HDR10+ and Dolby Vision; 

👍 Optimum frame rate with 144Hz

AdaptiveSync;

👎 No wireless Charging;

👎 Only one ram & storage variant.
Check Latest Price of Xiaomi 13T 
3. Xiaomi 13T: Design & Build
Corning Gorilla Glass 5

8.5mm Similar Width

IP68 Dust & Splashproof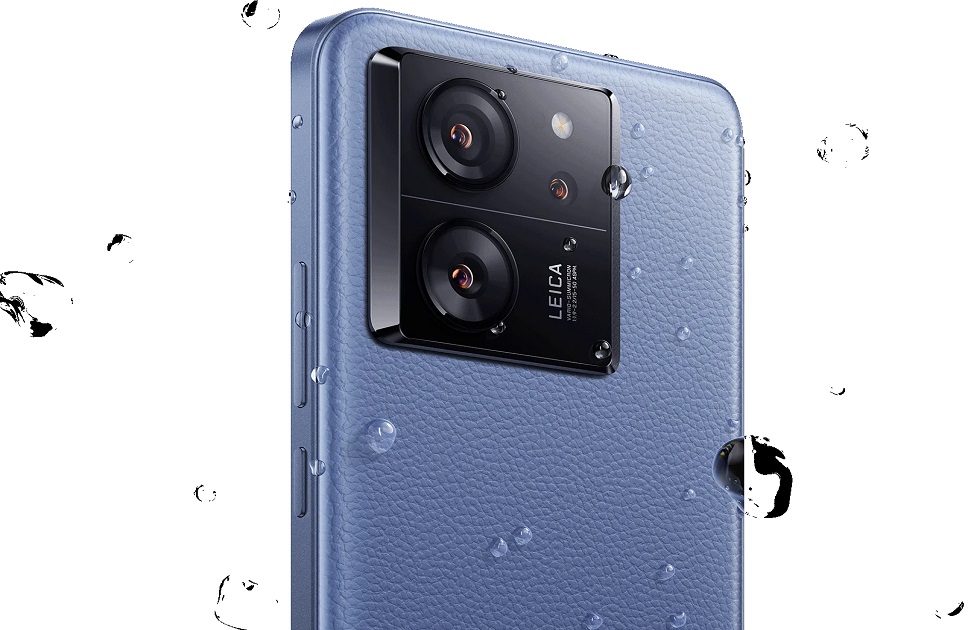 Design
The Xiaomi 13T introduces a fresh design perspective, deviating from the slight curvature of its predecessor to adopt a flatter aesthetic. Notably, the back panel undergoes a transformation, featuring a square-shaped camera lineup that commands attention. Within this distinctive layout, the LEICA branding adds an extra touch of sophistication to the overall design.
Button placements maintain consistency with the previous model, hosting the volume rocker and power button on the right side, the Type-C port and speaker at the bottom, and the IR-blaster and microphone on the top. 
Colors
Xiaomi offers three primary colors for the 13T—Alpine Blue, featuring a unique vegan leather finish resistant to dirt; Meadow Green, showcasing a matte finish; and the classic Black variant. Each color blends seamlessly with the straight screen design, creating a metallic texture and a refined feel.
Build
The build quality encompasses Corning Gorilla Glass 5 for the front, with material options including glass or PU leather. The PU leather variant stands out not only for its distinctive finish but also for being 4% lighter at 193 grams compared to the glass model at 197 grams. Additionally, the device sees a slight reduction in height from 163 to 162 millimeters.
In a notable upgrade, the Xiaomi 13T achieves an IP68 dust and water resistance rating, making it splash and dustproof. With the capability to withstand immersion in 1.5 meters of water for 30 minutes, the device offers durability and peace of mind for users encountering unexpected splashes or rain. Overall, the Xiaomi 13T's design and build showcase a blend of aesthetics, functionality, and durability, catering to the evolving preferences of smartphone users.
4. Xiaomi 13T: Display
6.67'' AMOLED Panel

144Hz Refresh Rate

2600 Peak Brightness

87.5% screen-to-body ratio
Embarking on the display prowess of the Xiaomi 13T, a 6.67-inch AMOLED panel takes center stage, echoing the dimensions of its predecessor, the Xiaomi 12T. While the resolution remains consistent at 2712 x 1220 pixels, producing a pixel density of 446 ppi, the Xiaomi 13T introduces several upgrades to elevate the visual experience.
Xiaomi ensures an immersive viewing experience by integrating a Pro HDR display along with Dolby Vision. This combination enhances content streaming with high definition, making colors appear more vivid and immersive. Watching episodes of Disney's Loki's new season on the Xiaomi 13T revealed sharper details and clearer visuals, courtesy of HDR10+ technology, enhancing colors and contrast for a captivating viewing experience.
Noteworthy improvements extend to the refresh rate, with the Xiaomi 13T boasting an impressive 144Hz compared to the 120Hz of its predecessor, the 12T. The addition of "Adaptive Sync" further enhances the screen's responsiveness, providing smoother gestures and an immersive touch experience, as Xiaomi claims a resulting 480Hz touch response.
A significant upgrade comes in the form of a brighter panel, a notable improvement over the Xiaomi 12T. The Xiaomi 13T dazzles with a peak brightness of 2600 nits, marking a substantial 189% increase. This enhancement ensures optimal visibility and vividness even in direct broad daylight, elevating the overall user experience with a visually attractive and rich display.
Lastly, the fingerprint sensor is still embedded within the display itself, which is not upgraded and remains the same as the "optical sensor" as last year's model. Don't know why companies are still using this slow under-display fingerprint sensor.
5. Xiaomi 13T: Camera
Tri-Camera Lenses (108MP+2MP+2MP)

4K @30fps Recording

32MP Front Camera (1440p)
The Xiaomi 13T camera setup brings surprising changes, notably a reduction in megapixels from 108MP to 50MP for the main camera, featuring a larger f/1.9 aperture. Equipped with Optical Image Stabilization (OIS), this adjustment aims at stable videography, presenting a shift towards enhanced optical performance.
Capturing vibrant and contrast-rich photos with improved dynamic range, the Xiaomi 13T's natural photography, especially of nature and buildings, gains a notable boost. The introduction of LEICA cameras brings an authentic mode, showcasing better contrast and deeper shadows, especially in outdoor photography.
Telephoto
The 50MP telephoto lens with an f/1.9 aperture delivers satisfactory results at 2x zoom, showcasing good detail and dynamic range. However, at higher zoom levels, the photos tend to lose some sharpness and accuracy, with the 20x digital zoom lacking in detail as you zoom further.
Ultrawide
The 12MP f/2.2 ultrawide lens offers commendable performance, particularly in non-zoomed variants. Zooming in, however, results in slightly less sharpness and color loss. Nighttime photography with the ultrawide lens displays minimal noise and maintains acceptable sharpness.
Recording
For video recording, the Xiaomi 13T supports up to 4K, falling short of the Pro variant's 8K capabilities. Nevertheless, 4K video recording provides good sharpness and ample color, especially in daylight conditions.
Nightography
Now shooting during nighttime, the Xiaomi 13T produces sharp and compelling photos in natural mode when the night mode is turned off, although you will get enhanced lighting and well-defined shadows when night mode is turned on. 
Front
As for the front camera, a 20MP shooter with an f/2.2 aperture, remains unchanged from the previous model. However, due to the brighter display and upgraded processing power, front-facing photos exhibit improved quality. Portrait and bokeh modes enhance the front camera's versatility. While video recording remains at 1080p, an upgrade to HDR10+ from the previous HDR ensures a more dynamic and vibrant visual experience.
6. Xiaomi 13T: Performance
Dimensity 8200 Ultra (4nm)

Up To 8GB LPDDR5 RAM

Up To 256GB
Chipset & Storage
Diving into the realm of performance, the Xiaomi 13T stands out with its innovative Dimensity 8200-Ultra processor. Featuring a 4-nanometer architecture, it eclipses the capabilities of its predecessor, the 8100-Ultra in the Xiaomi 12T. 
Now, with this smaller chipset not only boasts a 9% increase in CPU clock speed, reaching an impressive 3100MHz compared to last year's 2850 MHz but also supports LPDDR5 RAM, available in 8GB and 12GB variants with a single storage option, peaking at 256GB.
Ensuring seamless functionality, the Xiaomi 13T retains its commitment to top-notch storage capabilities, utilizing UFS 3.1 for swift app and game launches. In benchmark scores, the Xiaomi 13T shines with over 3890 in GeekBench and an 896K rating in AnTuTu, showcasing a notable 7% improvement over its predecessor.
Gaming
Gamers will find joy in the 10% performance boost facilitated by the Mali-G10 GPU, featuring a 90MHz frequency. Popular games like Shadowgun Legends and Pubg Mobile run smoothly, complemented by the Xiaomi 13T's brighter display, enhancing gaming experiences with vibrant colors.
Multimedia
Elevating the multimedia experience, the Xiaomi 13T introduces Dolby Vision for cinematic visuals and HDR10+ for crisp video playback. Audio enthusiasts will appreciate the Dolby Atmos support, delivering true surround sound through dual stereo speakers with Hi-Res Audio certification. Whether watching movies or listening to music, the Xiaomi 13T offers an immersive audio-visual experience.
Connectivity
Turning our attention to connectivity features, the Xiaomi 13T impresses with Wi-Fi 6 capability and Wi-Fi Direct for enhanced bandwidth and independent connections. Bluetooth 5.4 ensures seamless wireless communication, supporting LDAC, AAC, LHDC, and ASHA codecs. 
While the absence of aptX or aptX HD may disappoint some users, the Xiaomi 13T nonetheless sets a high bar for performance in the midrange smartphone segment, delivering a powerful and feature-rich experience that caters to the diverse needs of tech enthusiasts and mobile gamers alike.
7. Xiaomi 13T: Software & UI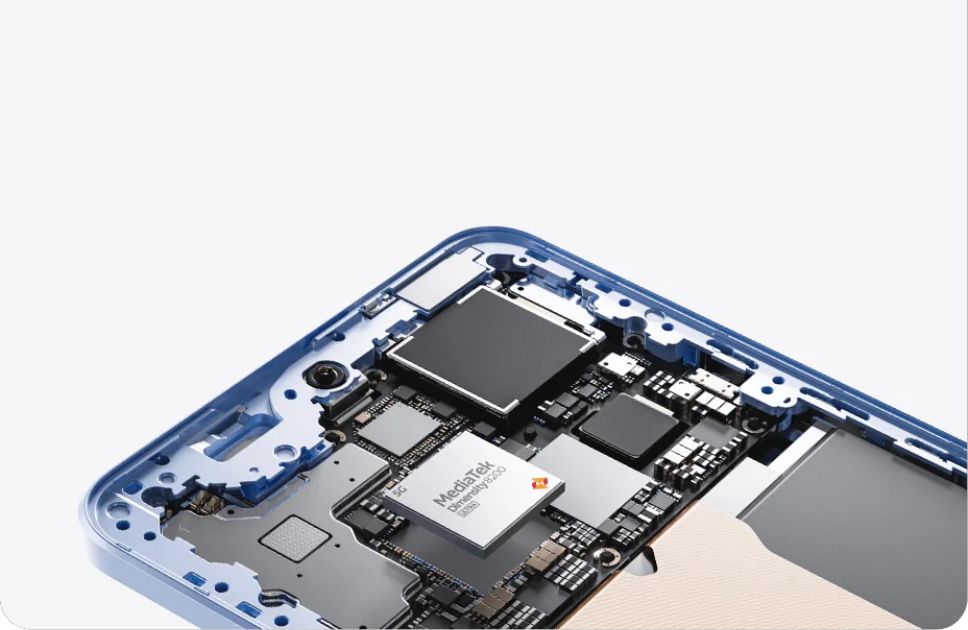 The Xiaomi 13T boasts a revamped software experience, featuring the latest iteration of MIUI, MIUI 14, built on the Android 14 platform. While the overall user experience remains consistent with its predecessor, MIUI 13, Xiaomi has introduced subtle yet impactful changes, enhancing the UI's personalization and efficiency.
The software presents a fresh aesthetic with vibrant backgrounds, themes, and an array of personalization options. MIUI's user-friendly interface incorporates diverse features, allowing users to customize their home screens with tabular icons, large folders, widgets, and wallpapers. Notably, the card-style panel of apps adds a touch of organization, presenting information in a more efficient and accessible manner, akin to well-organized Post-it notes.
Beyond aesthetics, Xiaomi pledges an extended software support timeline, promising users around 4 years of major OS updates from Android and a commendable 5 years of security patches. This commitment ensures that the Xiaomi 13T stays updated, not only with the latest features but also with essential security fixes, contributing to a smooth and bug-free software experience throughout its lifespan.
8. Xiaomi 13T: Battery Life
5000mAh Battery 

67W Wired

100% in 42 Minutes (Advertised)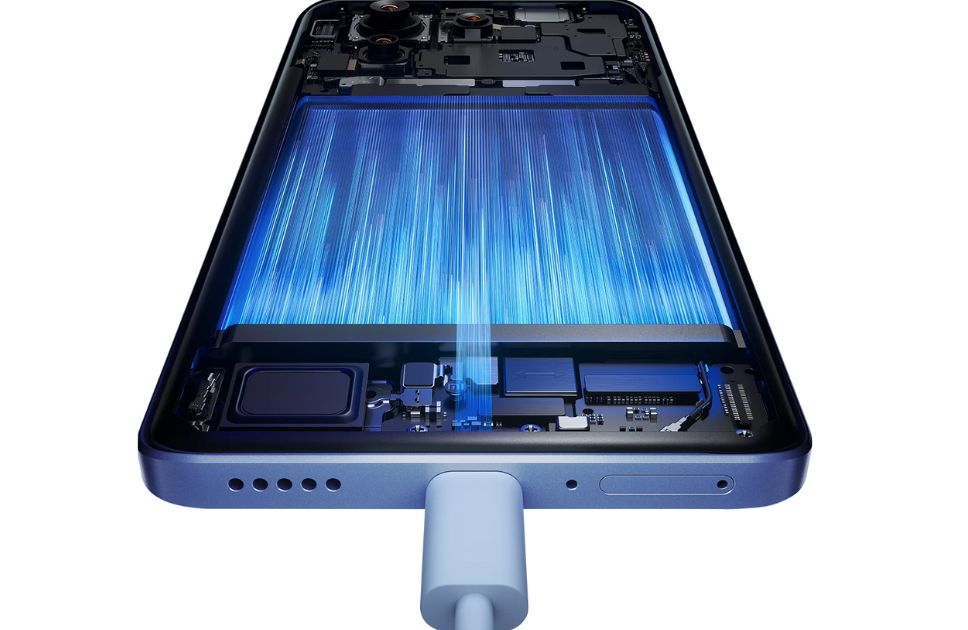 As for the battery life, Xiaomi 13T still comes with the similar battery life as last year's 12T with a 5000mAh battery. Now this battery life is going to perform better compared to last year as you get the newer chipset which gives you better efficiency. Due to upgraded Dimensity 8200 chipset, known for its enhanced processing power and energy efficiency, contributes to a more optimized battery performance. 
Despite the brighter display on the 13T, the newer chipset compensates for the increased power consumption, resulting in a commendable improvement in real-life testing. In practical scenarios, the Xiaomi 13T exhibited a remarkable 3-4 hours of additional power compared to the 12T. Streaming content, such as a few episodes of Daredevil on Netflix, only depleted the battery to 81% from a full 100% charge. Gaming, a demanding task, demonstrated the device's stamina, with two consecutive hours of Call of Duty Mobile in Full-HD mode consuming only 28% of the battery.
The inclusion of a 67W charger in the box ensures swift charging, yet it's impossible to overlook the omission of last year's 120W charger, which delivered an even faster charging experience. While the 67W charger can replenish the battery to full capacity in under an hour, the nostalgia of the 25-minute full charge from the previous model may linger. Nevertheless, the Xiaomi 13T's charging speed remains commendable, offering users a practical and efficient solution for their daily charging needs.
9. Overall Specs
While still understanding all the major details inside the Xiaomi 13T review, here are the more technical specifications of the Xiaomi 13T down below:
Specs
Xiaomi 13T

Display

6.67‑inch display OLED, 87.5% Screen-To-Body Ratio, 1220 x 2712 resolution (446 ppi), 2600 peak, 68B Colors, 144Hz Refresh Rate, HDR10+, Dolby Vision

Protection & Weight

Corning Gorilla Glass 5, Back Glass/ Vegan leather, IP68 Dust+Water Resistance (1.5m for 30 min)




193/197 grams in weight

Camera

Main:  50MP, f/1.9 (Main Sensor)

           50 MP, f/1.9 (Telephoto), 2X Zoom 

           12MP, f/2.2 (Ultrawide)
Features: Leica Lens, LED Flash, HDR, Panorama, Lightning Burst, Night Mode, Pro Mode, Raw Mode

Video: 4K @30fps (HDR10+), 1080p @30fps/60fps
Front: 20, f/2.2
Features: Night Mode, HDR, Portrait mode with bokeh and depth control, Palm Shutter, Timed Burst,
Video: 1080p @30fps

Platform

OS:

Android 13, XOS 13

CPU: Dimensity 8050(6nm), (1×3.0 GHz Cortex-A78 & 3×2.6 GHz Cortex-A78 & 4×2.0 GHz Cortex-A55)

GPU: Mali-G77 MC9

RAM & ROM

8GB+256GB, 12GB+256GB


UFS 3.1

Battery

5,000,

45W Wired

Audio

Stereo Speakers, Dolby Atmos




3.5mm Headphone Jack

Connectivity

Wi-Fi 6,

5G

, LTE, Bluetooth 5.4 (LDAC, LHDC, AAC, A2DP)

Colors

Meadow Green, Alpine Blue, Black
10. Verdict
As for the last few words, the Xiaomi 13T emerges as a compelling choice for those who prioritize specific features in their smartphone. With its attractive design and a premium mid-range price tag, the 13T offers an upgraded display for enhanced content viewing and a robust Dimensity 8200 ultra chipset for improved processing power. The addition of water resistance for 30 minutes adds a notable advantage that was absent in previous models. 
Although do remember there are few trade-offs that need your attention, such as the absence of the 120W charger in the box, a downgrade in camera specifications, and a higher price point compared to its predecessor. While these factors may give pause, the Xiaomi 13T still stands out as a noteworthy device, leveraging its positive traits to deliver a compelling smartphone experience for those who prioritize specific functionalities.
Get the Xiaomi 13T, if
You require fabulous looking phone with unique design elements;

You want a powerful processor to game on;

You need quality cameras to shoot great photos.
Check Latest Price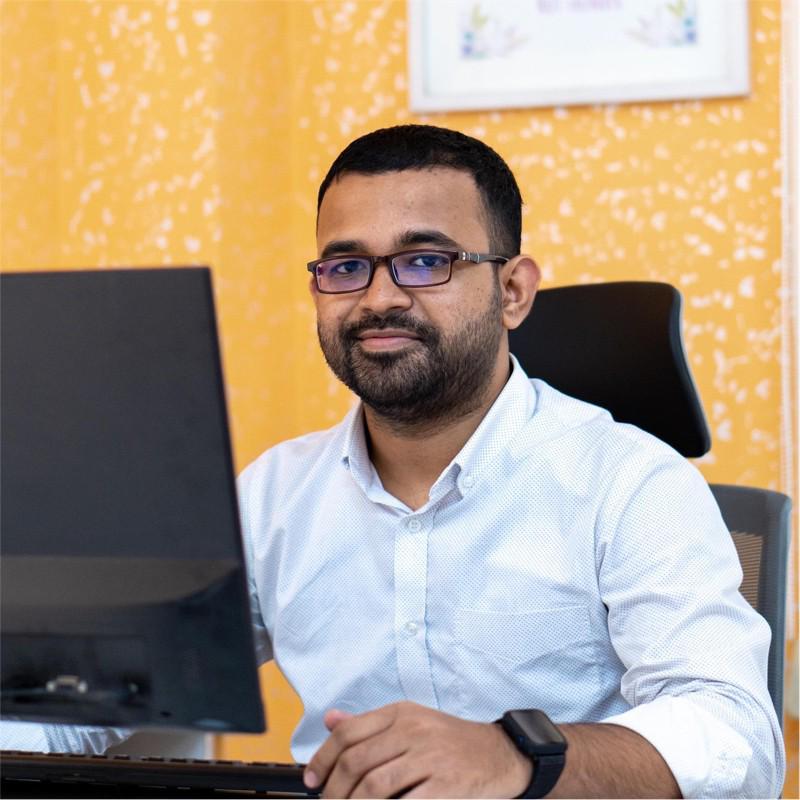 Mohammad Shariful Islam is the CEO and MD of Apple Gadgets, a leading e-commerce and retail chain for gadgets in Bangladesh. He has a passion for technology, entrepreneurship, and holds a decade of experience in gadget E-Commerce. He's committed to providing the best possible shopping experience for customers by delivering the latest and trendy gadgets.