Google Pixel Buds Pro Review: Better Than Last Year!
During the October event, Google unveiled an impressive lineup, including the Pixel Buds Pro, showcasing enhanced AI-driven audio quality. Building on the success of the previous year's Pixel Buds Pro with its 11mm drivers, robust ANC, and commendable battery life, this year's model takes things up a notch. 
Google's AI-powered improvements make these earbuds even more intelligent, introducing new features for an immersive audio experience. As we delve into an in-depth review of the Google Pixel Buds Pro, the question arises—does the significant investment in these high-end earbuds justify the price tag? 
In today's Google pixel buds pro review, let's explore all the aspects this newly enhanced earbuds has to offer to the users. And find out Let's explore whether the they are right choice for those seeking a premium audio experience.
Table of Contents:
1. Google Pixel Buds Pro: Key Features
Premium design ensures a stylish look and comfortable fit;

Get clearer calls with double bandwidth;

Noise-free sound with ANC & Silent Seal;

Cable-free charging from Wireless Charging;

Informed with insights to protect your hearing;

Continuous listening time for up to 31 hours;

Dual connectivity with multipoint connection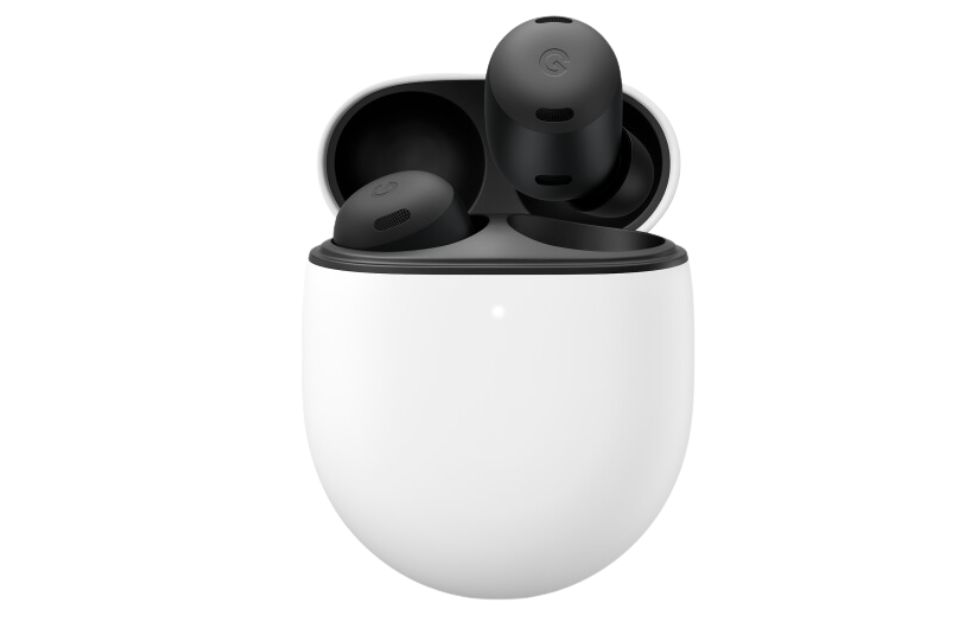 2. Google Pixel Buds Pro: Pros & Cons 
Pros:
  Cons:

👍 Amazing Noise cancellation for clearer calls; 

👍 Great music listening with dynamic sound; 

👍 Comfortable design for ears and fun colors;

👍  IPX4 Water Resistance.

👎 Bluetooth connectivity could be better;

👎 Similar design to last year's Buds.
Check Latest Price of  Google Pixel Buds Pro   
3. Google Pixel Buds Pro: Design & Build
Charging Indicator 

6.2gram lightweight

Colorful cases

IPX4 Water Resistance (case IPX2)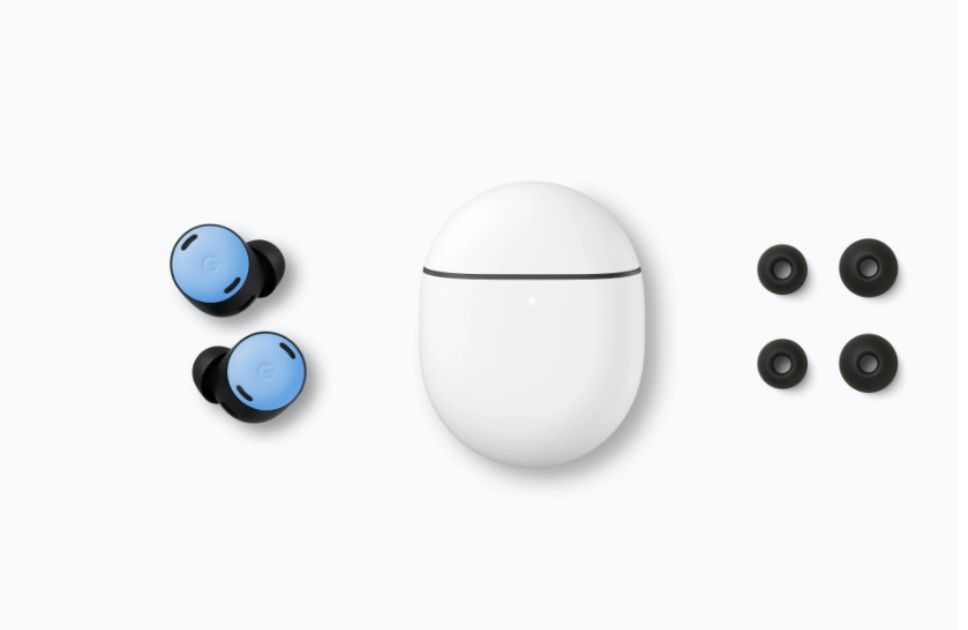 Design
In the realm of design and build, the Google Pixel Buds Pro maintains continuity with its predecessors, offering a familiar yet refined aesthetic. The iconic egg-shaped case, a hallmark of Pixel Buds, remains unchanged, although it is good in way, as it also fits perfectly in your pocket like a year ago.
The compact earbuds continue with a minimalist in-ear design, omitting any additional connectors or ear lock features found in other Google models. The case, with its robust magnetic seal, fits snugly into pockets, thanks to its slimmer egg-shaped profile. 
The front displays a white LED for connection indications, contributing to a clean and uncluttered appearance. Notably absent is any logo or marking on the back, providing a sleek finish.
Colors
sporting a minimalist matte finish in colors like Bay, Porcelain, Charcoal, Limegrass, and Fog. While lacking the glossy allure of some competitors, the design exudes simplicity and practicality.
Build
Weighing in at 6.2 grams for the earbuds and 62.4 grams for the case, the Pixel Buds Pro strikes a balance between lightness and a slightly heavier profile, contributing to a slender build. Google emphasizes its commitment to environmental responsibility through the use of recycled plastic in the overall construction.
While the case boasts an IPX2 water protection rating—resistant to water hitting at a 15° angle or less—the earbuds themselves offer superior IPX4 protection, safeguarding against water and splashes from all directions. This dichotomy in protection levels ensures the Pixel Buds Pro's resilience to the elements, though the case leans towards basic water resistance.
In conclusion, the Google Pixel Buds Pro's design and build maintain the brand's signature aesthetic, focusing on simplicity, practicality, and environmental consciousness, making them a compelling choice for users seeking a balance of style and sustainability.
4. Google Pixel Buds Pro: Control & App Usage
Touch Control

Google Buds App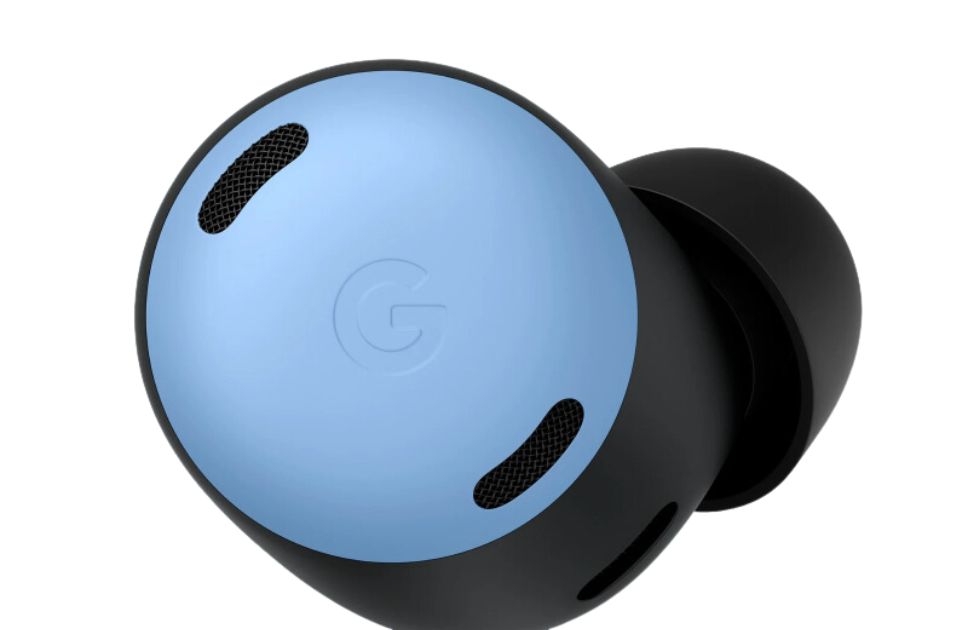 Touch Control
In terms of control, the Google Pixel Buds Pro continues to employ touch sensors on the earbuds, maintaining consistency with the previous model. The touch gestures are intuitive, requiring a gentle touch for various functions. Single taps serve to play, pause music, and answer calls, ensuring effortless control without exerting undue pressure.
For seamless music navigation, double-tapping advances to the next track, and a triple-tap takes you back to the previous one, providing convenient control within music apps. Ending or rejecting calls is just as straightforward with a double-tap.
Additionally, the Pixel Buds Pro introduces touch and hold functionality. By holding the earbuds for a few seconds, users can activate or deactivate ANC and transparency modes. This feature also grants access to Google Assistant, enhancing hands-free control.
App Usage
The companion app, "Google Buds," complements the Pixel Buds Pro's controls. It enables users to check battery levels for both the earbuds and case, offering insights into the remaining charge. 
The app provides control over features like Adaptive Sound, in-ear detection, find device, Google Assistant, and spoken notifications. Users can customize touch control settings, toggle Adaptive Sound, and manage notification preferences through the app.
5. Google Pixel Buds Pro: Overall Performance
11mm Driver

AAC, SBC

3 Microphone with an AI algorithm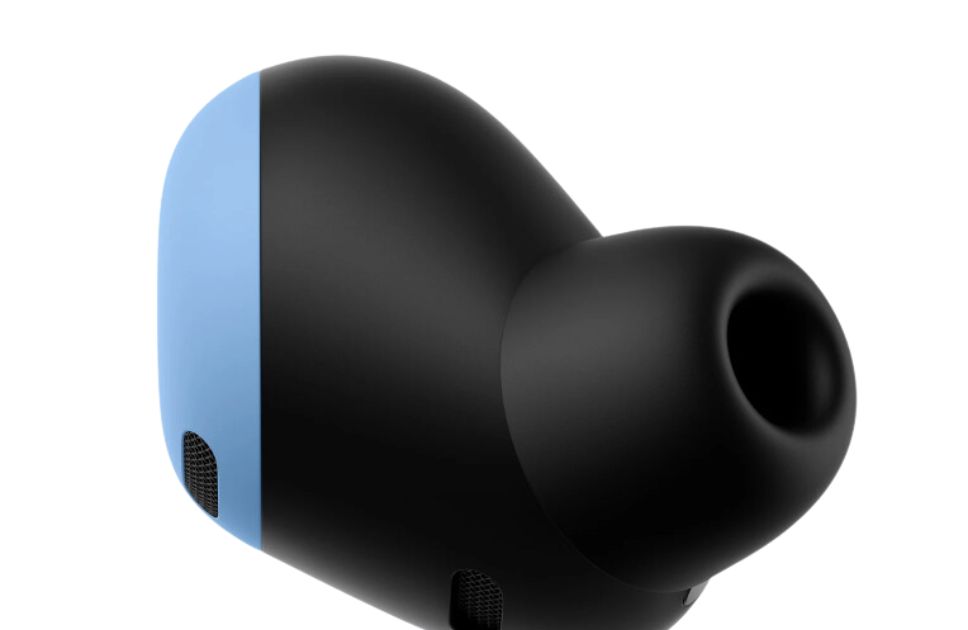 Sound Quality
The Google Pixel Buds Pro delivers a compelling performance, starting with its impressive sound quality. Equipped with 11 mm speaker drivers, the earbuds produce powerful and nuanced music. 
The full 5-band EQ adds a layer of customization, allowing users to tailor the sound to their preferences. Supporting SBC and AAC codecs, the audio experience is solid, with the exclusive AAC option offering a more refined sound. However, the absence of advanced codecs like aptX or LDAC is notable, potentially limiting the immersive audio experience.
Listening to diverse tracks, from Jawan's "Chaleya" to Linkin Park's "Crawling," showcases the earbuds' ability to deliver vibrant and detailed sound with notable beats. The 11 mm drivers contribute to a rich audio experience that caters to various musical genres.
ANC
Active Noise Cancellation (ANC) features, notably the "Silent Seal," effectively minimizes external noises such as traffic, airplane sounds, and train station commotion. This ensures an immersive and distraction-free listening experience. 
AI Features
Google's emphasis on AI-enabled features is evident in the Pixel Buds Pro. The "Conversation Detection" pauses music and activates Transparency Mode when the user starts speaking. The "Clear Calling" feature reduces background noise, enhancing voice clarity during calls. The "Bluetooth Super Wide Band" utilizes double the bandwidth for improved voice quality.
Calling & Microphone
You can't complain enough about the clear calling features and when you have a super wide band, making your calls clearer in real-life experience. Calling to a distant call no matter whether video or audio, shows a good calling experience without any noise isolation. 
Thanks to 3 microphones inside the Pixel Buds Pro that literally isolates enough amount of noise to your surrounding environment. You also get a "voice accelerometer", which enhances calling performance, with the Wind-blocking mesh covering further improving call clarity.
Gaming & Latency
However, for gaming enthusiasts, the absence of LHDC (Low-latency High-Definition Audio Codec) is a drawback. Despite the introduction of "Low-latency gaming mode," promising a 50% reduction in latency for streaming and gaming, the experience falls short for competitive games like PUBG MOBILE and CALL OF DUTY MOBILE.
6. Google Pixel Buds Pro: Connection & Compatibility
Bluetooth 5.0

Multipoint Connection
In terms of connectivity, the Google Pixel Buds Pro offers a familiar Bluetooth 5.0, maintaining a connection range of approximately 10 meters. Despite the absence of major improvements over the past year, Bluetooth 5.0 ensures a stable connection without dropouts or distortions during video and audio calls.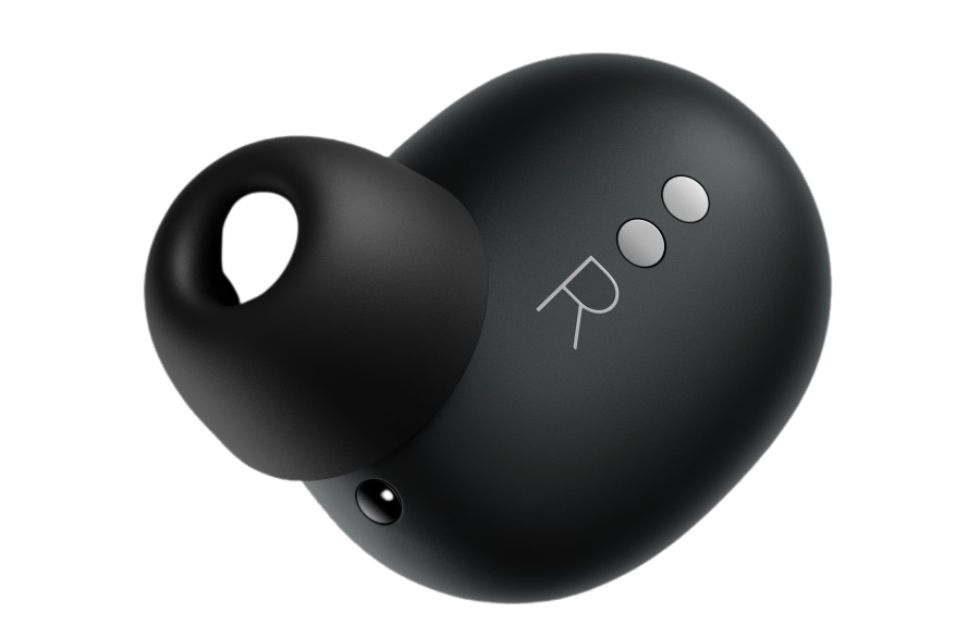 Connecting the Pixel Buds Pro is straightforward, with a simple Bluetooth activation process. The inclusion of "Fast Pair" further streamlines the connection, facilitating a quicker pairing experience with Android devices. However, the limitation in Bluetooth codecs is notable, as the Pixel Buds Pro supports only SBC and AAC, lacking the advanced codecs found in some lower-priced alternatives.
Compatibility
Compatibility is broad, allowing seamless pairing with both Android and iOS devices. For Android users, a minimum requirement of Android 6.0 is necessary, while compatibility with modern iPhones is assured, although specific iOS versions are unspecified. Noteworthy is the "Multipoint" Bluetooth pairing feature, enabling simultaneous connections with multiple devices without the need for constant toggling. 
Android users can activate "Use Multipoint" in settings for convenient switching between devices. Despite the absence of cutting-edge Bluetooth codecs, the Pixel Buds Pro excels in practical connectivity features, offering a reliable and versatile wireless experience.
7. Google Pixel Buds Pro: Battery Life
31 Hour With Case (ANC off)

20 minutes of charging gives 4Hr

Qi-Certified Wireless Charging
In terms of battery performance, the Google Pixel Buds Pro maintains a similar lifespan as its predecessor, providing a respectable 7 hours of active time on a single charge. However, the real longevity comes into play when considering the charging case. With the combination of earbuds and case, users can enjoy up to 20 hours of playback with ANC active, making it an excellent choice for extended periods of music enjoyment during travel.
For those willing to forego ANC, an impressive 31 hours of power can be achieved with the earbuds and charging case. The inclusion of fast charging via the Type-C port is noteworthy—just a 5-minute charge yields an hour of listening or approximately 50 minutes of talk time, making quick top-ups convenient for users on the go.
Wireless charging is a notable feature, thanks to the Pixel Buds Pro's Qi-certified capability. While not as rapid as Type-C charging, wireless charging adds convenience, especially for users who prefer a cable-free experience.
However, it's crucial to use Qi-verified and certified chargers with the Qi logo to ensure safety, as uncertified chargers may pose risks of fire or shock injuries. In summary, the Google Pixel Buds Pro's battery capabilities offer flexibility and efficiency, catering to various user preferences and needs.
8. Google Pixel Buds Pro: Specs
While still understanding all the significant details inside the Google Pixel Buds Pro review, here are the more technical specifications of the "Google Pixel Buds Pro" below
Specs
Google Pixel Buds Pro

Build

Comfortable Design With Extra Eartips




IPX4 Water Resistant (Splash & Rain)

IPX2 For Case (Water Resistant 15° angle or less)

Dimensions

Earbuds (each): 22.33 x 22.03 x 23.72 mm with the medium (default) ear tip attached

Wireless charging case: 25 x 50 x 63.2 mm

Weight

Earbuds (each): 6.2 g (with medium ear tip)

Wireless charging case: 62.4 g (with earbuds)

Sound Quality

Custom-designed 11 mm dynamic speaker driver

Volume EQ

Active in-ear pressure relief

Low-latency gaming mode3 (works with Pixel 8 and newer and Android 14 and newer) 

SuperWideBand (works with Pixel 8 and newer and Android 14 and newer)

ANC

Active Noise Cancellation

Transparency mode

Calling & Voice

3 microphones




Each earbud:

・Bluetooth Super Wideband1

・Three microphones

・Voice accelerometer

・Wind-blocking mesh covers

Sensors

Capacitive touch (tap and swipe) sensors for music, calls and Assistant controls

・IR proximity sensor for in-ear detection to play and pause automatically

・Motion-detecting accelerometer and gyroscope

・Case: Hall Effect sensor for case open and close detection

Battery Life (PlayTime)

Earbuds & Case: 20 Hours (ANC ON), 31 Hours (ANC OFF)

Earbuds Only:      7 Hours (ANC ON), 11 Hours (ANC OFF)

Charging

USB-C charging port




5 MInutes Charging: 1 Hour Listening/ 50 Min Talk Time

Qi Certified (Wireless Charging)

Connectivity

Bluetooth 5.0, 10 Google's Fast Pair

Compatibility

Android 6.0 & Higher, iOS 

MultiPoint Connection

Yes

Codecs Supported

AAC, SBC

Colors

Bay, Porcelain, Charcoal, Fog, Lemongrass
9. Verdict
In conclusion, the Google Pixel Buds Pro presents a nuanced choice for audiophiles seeking top-notch audio quality and robust ANC. However, it's crucial to note that the upgrades are minimal, and the absence of significant hardware or design changes might not qualify it as a substantial advancement. 
If your priority is impeccable sound and effective noise cancellation with a compromise on battery life, the Pixel Buds Pro could be your ideal companion. Yet, it's imperative to consider the premium price tag, the fit that may not suit everyone, and the exclusive reliance on Google Assistant without support for third-party digital assistants. 
Ultimately, if you're ready to invest like a pro and prioritize stellar audio, the Pixel Buds Pro could be a worthwhile choice.
Get the Google Pixel Buds Pro, if
> You love the greater sound with an 11mm driver with EQ controlling;
> You need splash and rain-resistant earbuds;
> You want clearer calls with AI-enhanced features from Google.
Check Latest Price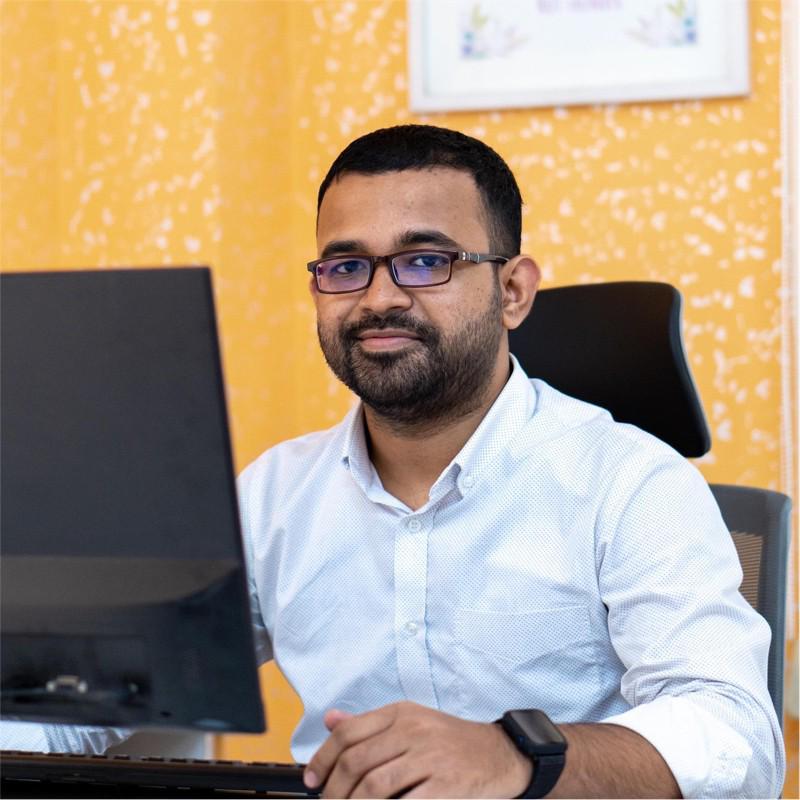 Mohammad Shariful Islam is the CEO and MD of Apple Gadgets, a leading e-commerce and retail chain for gadgets in Bangladesh. He has a passion for technology, entrepreneurship, and holds a decade of experience in gadget E-Commerce. He's committed to providing the best possible shopping experience for customers by delivering the latest and trendy gadgets.