Xiaomi Pad 6 Review: The Right Upgrade!
Xiaomi continues to invigorate the tablet market with its latest addition, the Xiaomi Pad 6. Unveiled in April, this release once again showcases Xiaomi's ability to combine a budget-friendly price tag with impressive specifications, cementing its position as a market disruptor. 
The Xiaomi Pad 6 presents Significant upgrades over its Predecessor, the Pad 5, including a Qualcomm chipset, a lighter and more ergonomic design, and enhanced durability. With a commitment to providing users with a comprehensive tablet experience, the Xiaomi Pad 6's improvements are pervasive and noteworthy. 
In today's Xiaomi Pad 6 review, let's dive into the features that set the Xiaomi Pad 6 apart, evaluating whether it truly offers a compelling entry point into the tablet market for those considering Xiaomi.
Table of Contents
1. Xiaomi Pad 6:
Key Features
Xiaomi Pad 6
144Hz WQHD+ Eye Care Display
Slim Unibody Design With Metal Finish
Powerful performance with Snapdragon 870
Quad Speakers With Dolby Vision
Large 8840 mAh Battery With 150 Hours of battery life.
8MP Front Camera with Focus Frame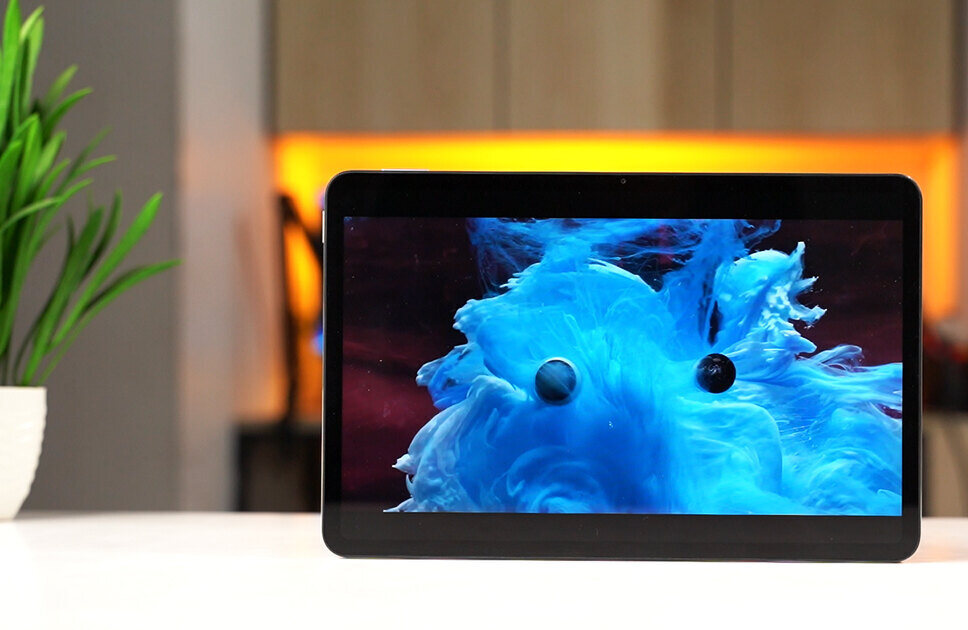 Before jumping into the overall Samsung Xiaomi Pad 6 review, here's a quick heads up about Xiaomi Pad 6's good and bad sites:
Pros:
  Cons:

👍  Marvelous performance with Qualcomm chip;

👍  Good long-lasting battery life;

👍  Upgraded solid build quality;

👍 144Hz Refresh rate makes it run smoother.

👍 Value for Money deal.

👎 No Fingerprint reader for added security;

👎 NO LTE or SIM option;

👎 NO 3.5mm Headphone Jack.
Check Latest Price Of Xiaomi Pad 6
3. Xiaomi Pad 6: Design
Glass front, 

Aluminum frame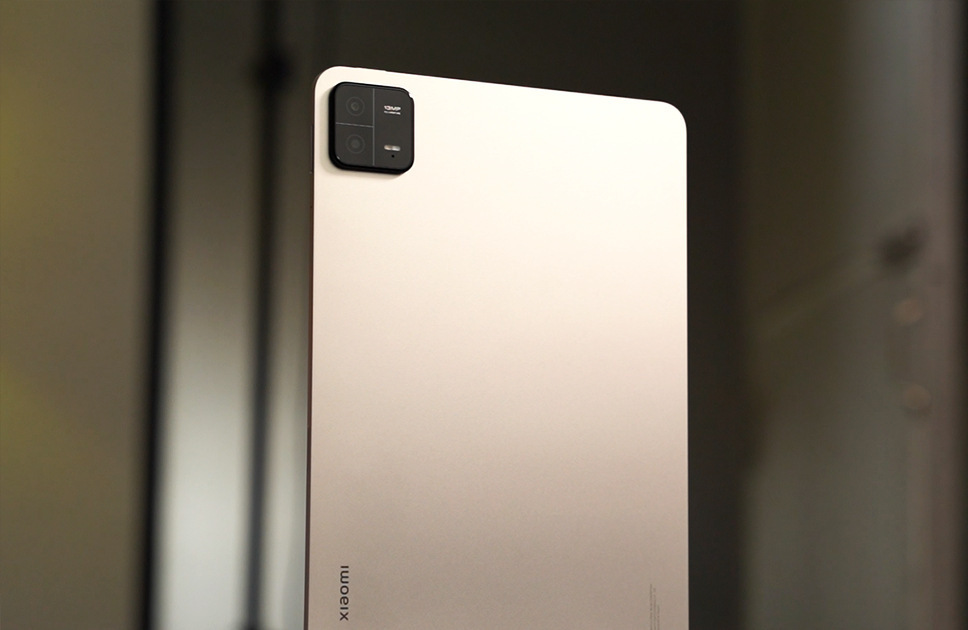 Design
The Xiaomi Pad 6 showcases an evolved and refined design, setting it apart from its predecessor and emphasizing both aesthetics and functionality. The tablet features a smooth, flat body, a departure from its predecessor's design, exuding a modern and sleek look. The camera layout, reminiscent of the Xiaomi 13, adds to its contemporary charm.
Beneath the camera setup, the Xiaomi branding accompanies a magnetic pin connector, facilitating easy attachment to a magnetic keyboard for enhanced productivity. Holding the Pad 6 in portrait orientation reveals a pair of speakers at the top, flanking a power button adorned with a Dolby Atmos insignia.
The bottom of the tablet is home to a USB Type-C port and an additional set of speakers, culminating in a total of four speakers for immersive audio experiences. Turning to the right side, you'll notice the magnetic slot for the Xiaomi Smart Pen and a volume rocker, providing convenient access to essential functions.
Colors
Available in three primary colors—black, blue, and gold—the Pad 6's aesthetics offer an appealing range of choices. The blue variant, in particular, garners attention with its sleek appearance.
Build 
The Xiaomi Pad 6's build quality impresses, owing to its aluminum frame and back, a departure from the plastic back of its predecessor. The inclusion of Gorilla Glass 3 to safeguard the display adds durability and protection. 
However, it's important to note that the Pad 6 doesn't feature waterproofing or water resistance. So make sure to protect it from water splashes or raindrops. 
4. Xiaomi Pad 6: Display
11.61'' IPS LCD

144Hz

Dolby Vision, HDR10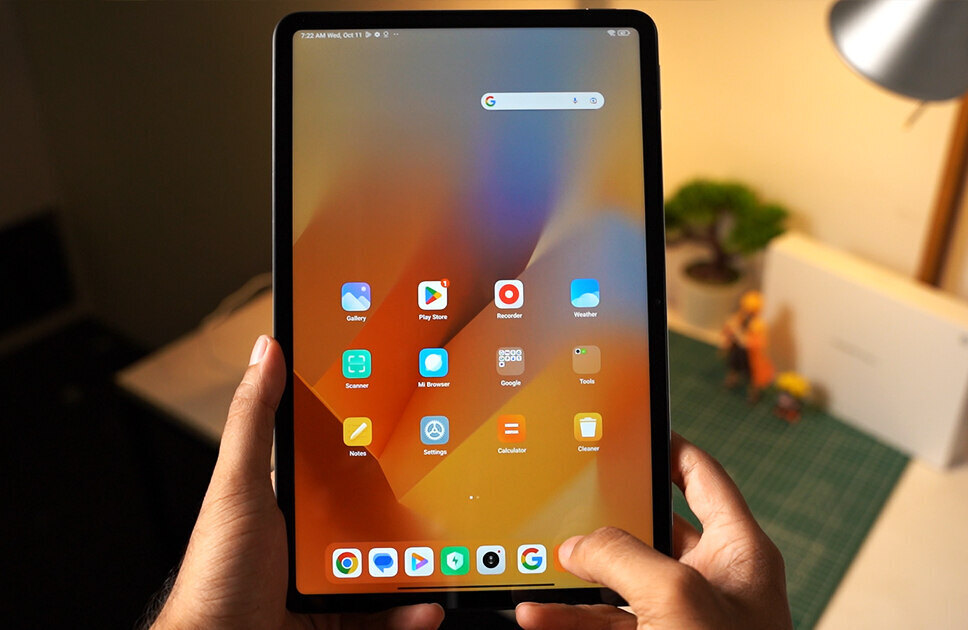 The Xiaomi Pad 6 boasts a striking display upgrade, elevating the viewing experience compared to its predecessor, the Pad 5. With a generous 11.0-inch IPS LCD screen that covers an impressive 83.6% of the device's front, this tablet is a delight for movie lovers and Netflix enthusiasts. 
The display's 1800×2880 pixel resolution equates to around 309 pixels per inch, guaranteeing vibrant and detailed content that's a treat for the eyes.
And if you like smoother app transitions, you will be happy to know that the Xiaomi Pad 6 now comes with a higher 144Hz refresh rate which was limited to 120Hz for the previous Xiaomi Pad 5. So you will definitely get better swipes and app interface while browsing and scrolling through social media.
What's truly noteworthy is the inclusion of Dolby Vision and HDR10 support. These enhancements bring cinematic magic to your tablet, delivering vivid colors and dynamic contrast, making movies and videos truly come alive.
For those who value eye comfort during extended viewing sessions, the Xiaomi Pad 6 caters to your needs. The DCI-P3 color gamut with dynamic compensation ensures accurate and rich colors, while the TÜV Rheinland Low Blue Light Certification safeguards your eyes from strain during extended use.
5. Xiaomi Pad 6: Camera
13MP Main Camera

4K Recording

8 MP Front Camera (1080p REC)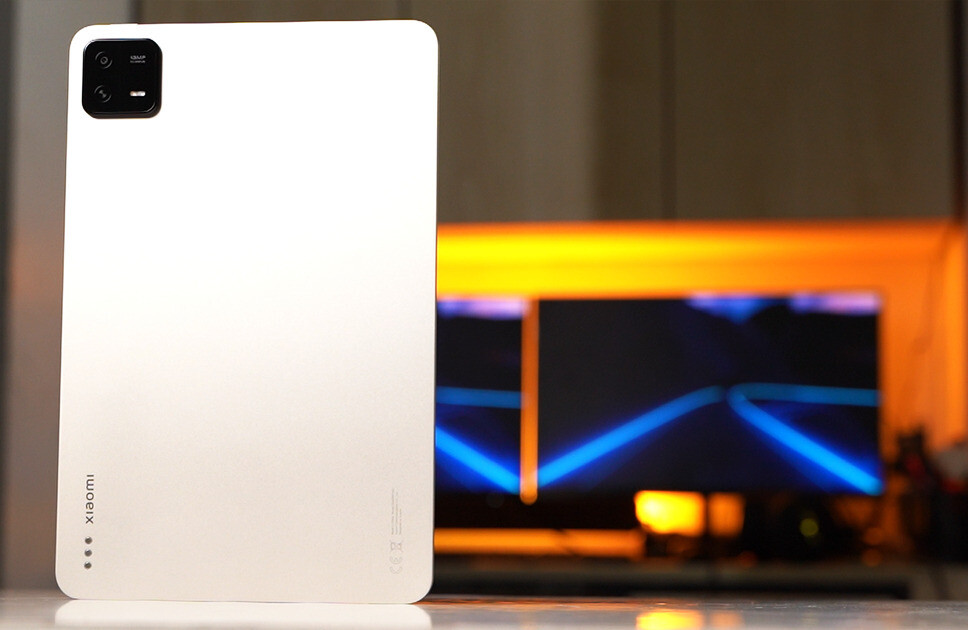 The Xiaomi Pad 6 comes equipped with a camera setup that captures moments with satisfying results. Similar to its predecessor, the Pad 6 features a single 13 MP camera with an f/2.2 aperture. In daylight conditions, the camera excels, producing sharp and vibrant photos that display an impressive level of detail. 
Objects at a distance maintain their clarity, and the accurate high contrast adds to the visual appeal, all without introducing noticeable noise. The main wide-angle camera supports portrait shots, rendering subjects with admirable sharpness, particularly when photographing people. 
Nighttime Photos
In low-light scenarios, the night mode comes to the rescue, allowing for well-colored and minimally noisy night shots. The pictures retain their sharpness, even in challenging lighting conditions.
Recording
When it comes to video recording, the Xiaomi Pad 6 offers up to 4K at 30fps, with an option to switch to 1080p for 30 or 60fps. The videos exhibit good detail and a commendable contrast, thanks to the Wide Dynamic Range (WDR) capabilities.
Front Camera
On the front, the 8MP camera, featuring an f/2.2 aperture, captures decent selfies with pleasing colors. While not on par with dedicated smartphone selfie cameras, the front camera offers satisfactory quality. Its 1080p video recording capability proves valuable for meetings and video calls, delivering decent details, colors, and contrast for clear communication.
6. Xiaomi Pad 6: Performance
Qualcomm Snapdragon 870 (7nm)

8GB LPDDR5 RAM & 256GB Storage

UFS 3.1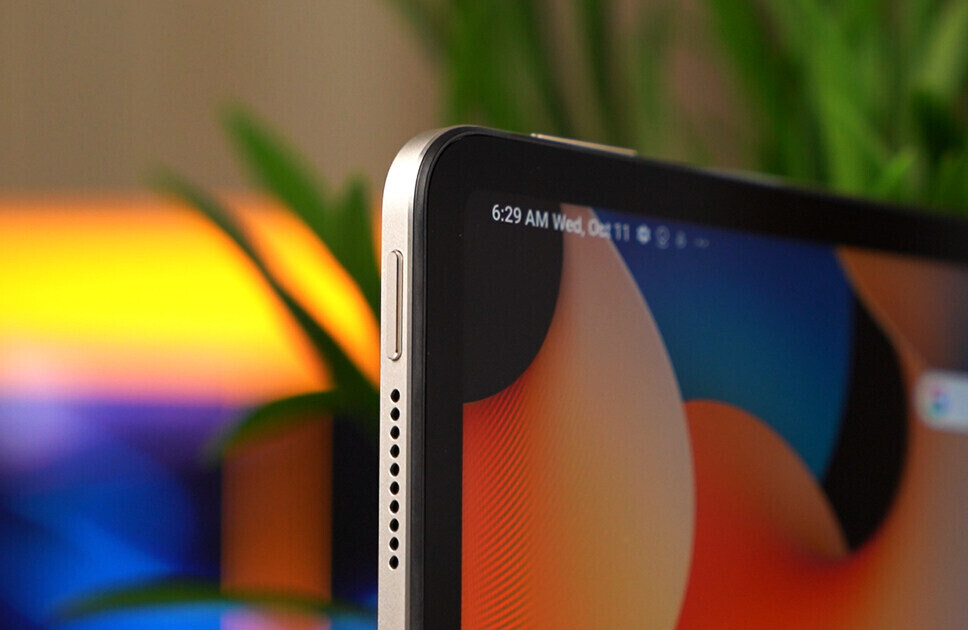 The Xiaomi Pad 6 boasts impressive performance enhancements over its predecessor, solidifying its place as a capable device for various tasks. Powered by the Qualcomm Snapdragon 870 chipset, a subtle upgrade from its Pad 5 which had Snapdragon 860, the Pad 6 presents a commendable processing prowess. 
This 7-nanometer processor, featuring an elevated clock speed of up to 3.2GHz Octa Core, ensures seamless multitasking and effortless app switching.
Gaming
For gaming enthusiasts, the inclusion of the Adreno 650 GPU and up to 8GB LPDDR5 RAM is a delight. This combination guarantees smooth gameplay even in demanding titles like PUBG MOBILE and FORTNITE, offering immersive experiences devoid of lag. The integration of UFS 3.1 storage further enhances games app launch and other high end operation speeds up as well.
Multimedia
On the entertainment front, the Pad 6 shines with its Quad speakers, all equipped with Dolby Atmos, delivering a theater-like auditory experience. The addition of Dolby Vision support enriches content consumption, especially for those keen on Netflix and FHD movies.
Connectivity
Connectivity options are abundant, featuring Bluetooth 5.2 with support for modern codecs such as AAC, LHDC 3.0, and LDAC. The inclusion of USB 3.2 Gen1, capable of delivering up to 5Gbps transmission speeds, stands out, ensuring rapid data transfer compared to older USB 2.0 standards.
7. Xiaomi Pad 6 Accessories
The Xiaomi Pad 6 boasts a range of versatile accessories that enhance its functionality and user experience. 
Xiaomi Smart pen
One standout accessory is the Xiaomi Smart Pen, a second-generation stylus designed to elevate productivity and creativity. The pen features a 26-degree elastic nib that offers an impressive 4096 pressure sensitivity levels, ensuring precise strokes and swipes. With its ergonomic design, the pen's comfortable grip enhances writing and drawing accuracy, resulting in smoother creations.
One of the most appealing features of the Xiaomi Smart Pen is its extended battery life of up to 150 hours. With ultra-low latency and 5G activation force, it ensures optimal responsiveness. Even on the go, charging is convenient – the pen attaches magnetically to the Xiaomi Pad 6 for hassle-free charging. Remarkably, just a one-minute charge provides around 7 hours of usage, offering incredible convenience for busy users.
Xiaomi Pad 6 Keyboard
The Xiaomi Pad 6's accessory lineup also includes a feature-rich keyboard. With 64 keys and a 1.3mm key travel, typing becomes faster and more accurate, reducing fatigue. Multi-tasking keys enhance productivity by enabling quick app switching and access to the multitasking window, making it a valuable tool for efficient workflows.
For durability, the keyboard comes with IPX4 water resistance to guard against accidental spills and raindrops. Although do remember, there is a touch-pad with keyboard, as you only get the keyboard. So not like a total Oneplus Pad keyboard which has a touchpad.
8. Xiaomi Pad 6: UI & OS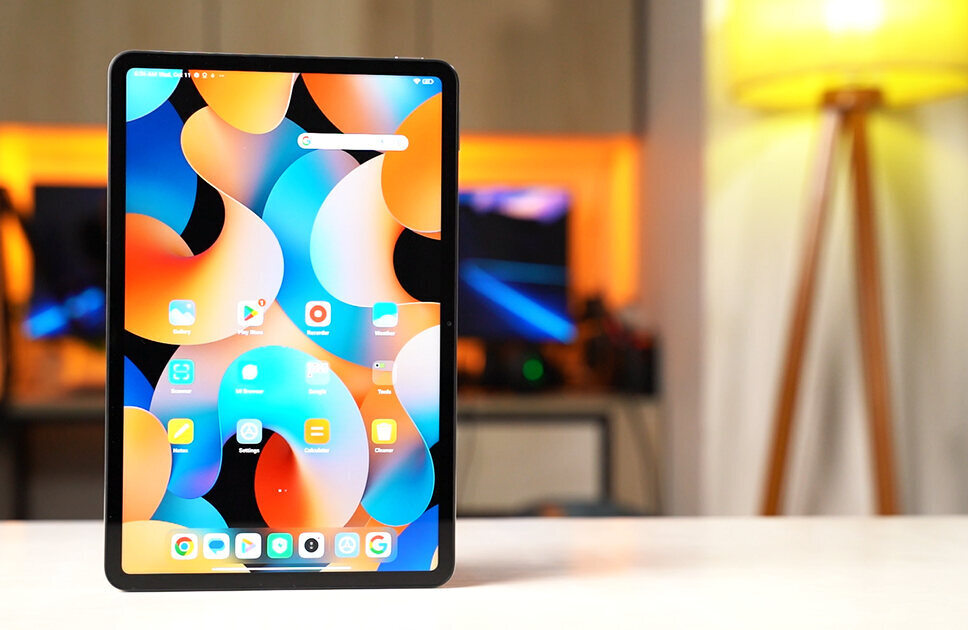 The software experience of the Xiaomi Pad 6 is a standout aspect, showcasing Xiaomi's commitment to both performance and user-friendly design. Running on the latest Android 13, the tablet offers swift and responsive navigation, contributing to an efficient user experience. 
Xiaomi's approach to software was clearly influenced by market trends, taking cues from competitors like OnePlus's new Pad and ensuring that the UI is intuitive and comfortable, with well-thought-out gestures and swipes.
A notable addition is the persistent home dash bar, allowing easy access to recent apps. This feature even supports opening apps as windows, enabling multitasking and enhancing productivity. While most apps seamlessly integrate with the Xiaomi Pad 6, it's worth mentioning that Instagram exhibits some interface issues, particularly in portrait mode.
The introduction of "Smartphone link" is an exciting development, enabling seamless connectivity between the Pad 6 and other Xiaomi devices. Although currently limited to the Xiaomi 13 Pro model, this feature adds value by facilitating smooth device-to-device interactions.
The MIUI Pad 14 minimizes such risks by using on-device privacy protection mechanisms that allow the processing of sensitive items directly on your device. On-device privacy protection mechanisms allow MIUI 14 to recognize text on images quickly and accurately by using the capabilities of your device.
Xiaomi's dedication to user satisfaction is evident in their update policy. The Xiaomi Pad 6 offers an impressive three years of Android OS updates, ensuring longevity and access to new features. Furthermore, the provision of five years of security patches underscores Xiaomi's commitment to keeping the device safe and sound.
9. Xiaomi Pad 6: Battery
8840mAh 

33W Fast Charging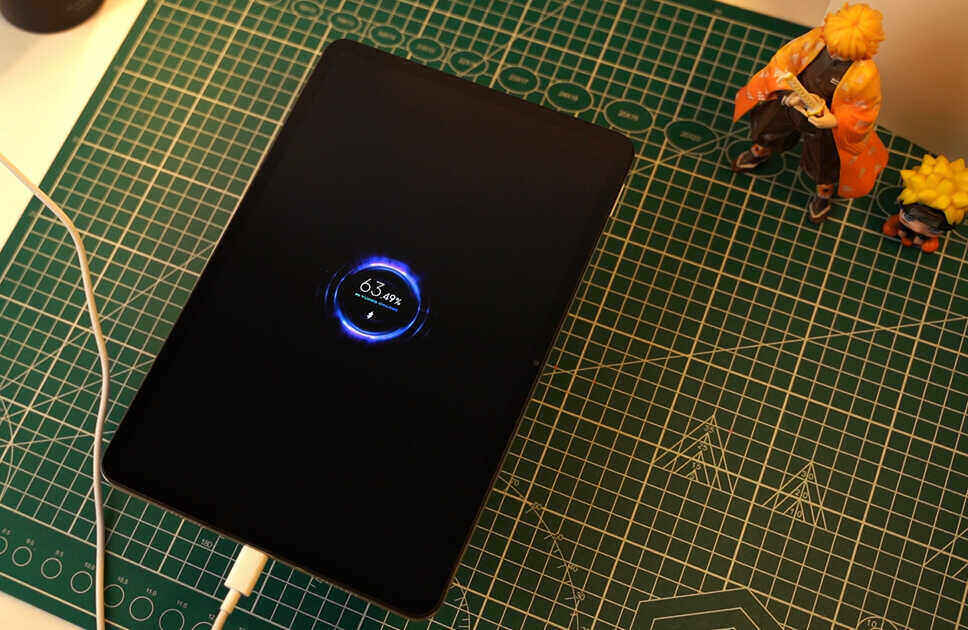 The Xiaomi Pad 6 boasts a substantial 8840mAh battery, a modest yet notable upgrade from its predecessor, the Xiaomi Pad 5, which featured an 8720mAh battery. This additional 120mAh is a welcome enhancement, especially considering it comes at the same price point. The battery life is a mix of impressive claims and practical testing results.
While Xiaomi claims a remarkable 27 days of standby time, real-world usage yields around 2 to 3 days under typical conditions. It's important to note that standby mode refers to periods of complete inactivity. On the usage front, the Pad 6 shines with 65 hours of music playback, 16 hours of video playback, and a noteworthy 23 hours of reading time.
Charging the Xiaomi Pad 6 is convenient and efficient, with support for fast charging up to 33W. This means you can go from 0 to 100% charge in just 140 minutes, which is impressive for a tablet of its size.
So, when you are in a hurry, a 30-minute charge yields around 40% battery capacity, which is not satisfactory but it does give you a boost for a 10 minute presentation. To capitalize on this charging speed, it's advisable to carry the provided 33W charger and Type-C cable that come with the device.
10. Overall Specs
Here is a more detailed overview of the Xiaomi Pad 6 review, technical specifications are below for your further speculation-
Specs
Xiaomi Pad 6

Display

11 inch, IPS LCD, 1 Billion Colors, 1800×2880 pixels, 144Hz, HDR10, 550

nits peak, 309ppi, Dolby Vision

Protection & Weight

Corning Gorilla Glass 3 protection, Aluminum Frame, Aluminum Back, 490 grams in weight, 6.5mm thickness

Camera

Main: 13MP, f/2.2, (wide)

Features: Dual LED Flash, Panorama

Video: 4K@30fps, 1080@30/60fps,
Front: 8MP, f/2.2 (WIDE)
Feature: Panorama

Video: 1080@30fps, 720p 30fps, EIS

Platform

OS:

Android 13, MIUI 14

CPU: Qualcomm Snapdragon 870 (7 nm) Octa-Core (1×3.2 GHz Kryo 585 & 3×2.42 GHz Kryo 585 & 4×1.80 GHz Kryo 585)

GPU: Adreno 650

Ram-ROM

128GB 6GB RAM , 128GB 8GB RAM, 256GB 8GB RAM (UFS 3.1)




NO Micro-SD CARD SLOT

Battery

8840mAh,

33W

Wired

,

USB Type-C 2.0 (USB 3.2 Gen1)

Audio

Quad Speakers (4 Speakers), Supports

Dolby Atmos

Features

Accelerometer, Gyroscope, Ambient light sensor, Hall sensor

Connectivity

Wi-Fi 802.11 a/b/g/n/ac/6 (2.4G WiFi), 5G WiFi, Bluetooth 5.2 (Supports AAC/LDAC/LHDC 3.0)

Colors

Black, Blue, Gold
11. Verdict
In conclusion, the Xiaomi Pad 6 stands as a remarkable testament to Xiaomi's prowess in crafting feature-packed devices within a budget-friendly framework. With its impressive specifications and affordable price tag, the Pad 6 is bound to leave a lasting impression. 
For enthusiasts of Xiaomi's MIUI ecosystem seeking a swift tablet experience powered by Qualcomm technology, coupled with a vibrant display and extended battery life, the Pad 6 emerges as a compelling choice.
However, it's important to note the absence of certain features like a headphone jack, additional cameras, and official waterproofing. Users should exercise caution and consider investing in Bluetooth earphones for an optimal experience. 
All things considered, the Xiaomi Pad 6 excels as an excellent option for budget-conscious tablet users, earning a solid recommendation within its category.
Get the Xiaomi Pad 6, if:
> You really need the power of Qualcomm chipset in a tablet;
> You require a long lasting battery life;
> You need a solid build in a tablet.
Check Latest Price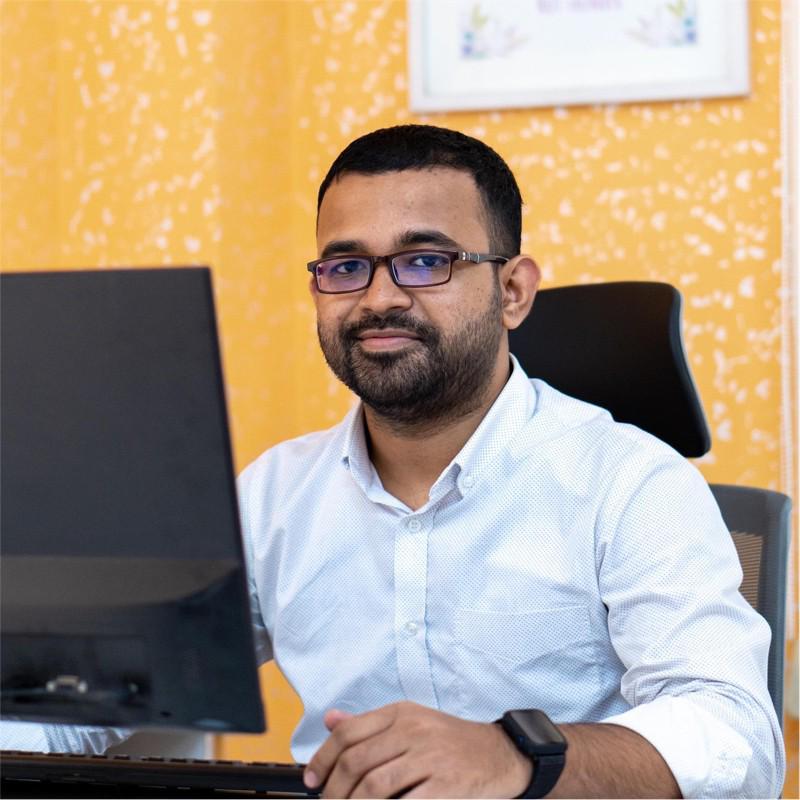 Mohammad Shariful Islam is the CEO and MD of Apple Gadgets, a leading e-commerce and retail chain for gadgets in Bangladesh. He has a passion for technology, entrepreneurship, and holds a decade of experience in gadget E-Commerce. He's committed to providing the best possible shopping experience for customers by delivering the latest and trendy gadgets.