iPhone 14 Review: Best Compact Camera Phone!
Last year on Sept 2022, Apple released their latest three iPhones, a base model, a pro, and a Pro Max. Above all and as always the base model holds all the attention of the users as it holds all the newer features in an affordable price tag. In today's iPhone 14 review, let's find out if it's just a new device from Apple or is it there's more to it.
After the iPhone 14 release date was revealed, users were curious and excited when the iPhone 14 is coming into their hands for grabbing the most out of it. The base model of iPhones consists of the new A15 bionic chip, new action mode, and mini battery upgrade. 
Table of Contents:
iPhone 14: Pros & Cons
Before jumping into the overall iPhone 14 review, here's a quick heads up about the iPhone 14's good and bad sites:
Pros:
  Cons:

👍 Great dual camera;

👍 Top-notch performance with A15 bionic;

👍 Amazing Action mode recording;

👍 New Emergency SOS feature via satellite.

👎 Still at 60Hz refresh rate;

👎 No major design improvements.
Check the latest price of iPhone 14  
iPhone 14: Design & Build (Corning Glass, IP68)
The iPhone 14 is a remarkable device that impresses with its sleek and compact design, making it one of the most convenient phones on the market. Weighing just 172 grams and standing at a height of 146.7mm, this device is exceptionally handy, allowing for comfortable one-handed use and easy portability.
One standout feature of the iPhone 14 is its superior build quality, which combines durability with an incredibly smooth finish. The Ceramic Shield front provides robust protection, ensuring that the screen remains scratch-resistant and durable.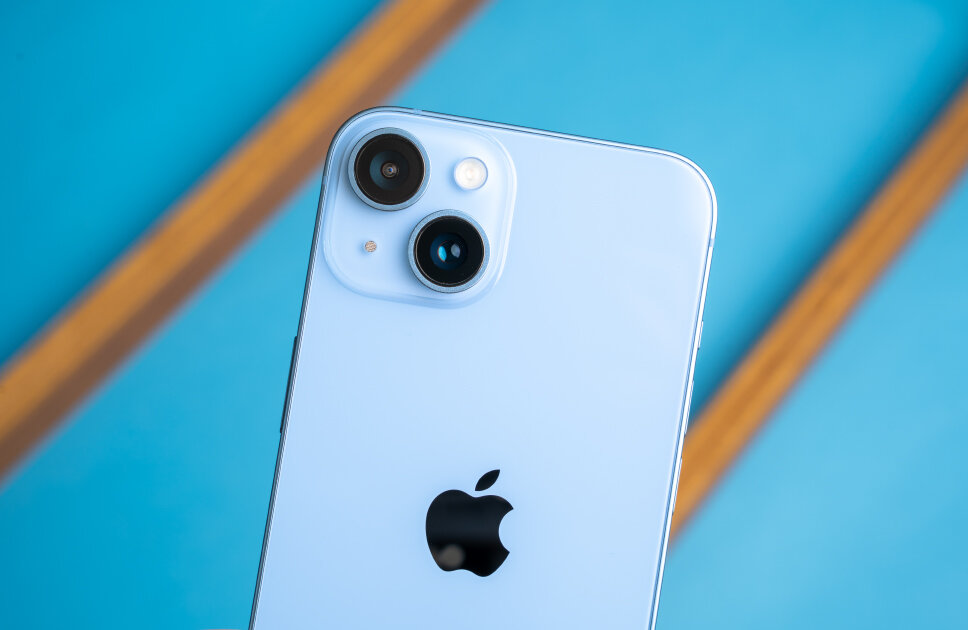 Turning the phone over, you'll find the dual-camera setup and LED flash encased within a matte glass finish. This design choice adds a touch of sophistication to the device's appearance, making it visually appealing to users.
Additionally, the iPhone 14 offers a wide range of color options to suit individual preferences. Choose from six stunning colors, including Midnight (black), purple, starlight (white), product red, blue, and the newly introduced yellow. Whether you prefer a classic or vibrant look, there is a color option to match your style.
iPhone 14: Display (OLED, Dolby Vision)
The display of iPhone 14 features a 6.1-inch OLED display, a pixel resolution of 1170 by 2532, and a remarkable pixel density of 460ppi. This combination results in sharp and vibrant visuals, ensuring that every detail on the screen comes to life with stunning clarity. With an impressive 86% screen-to-body ratio, the display maximizes the viewing area, allowing users to enjoy an expansive screen of real estate.
To protect the display, Apple has incorporated ceramic shield glass, providing durability and improved resistance to scratches and cracks. This reassures consumers that their device will remain intact even with daily use.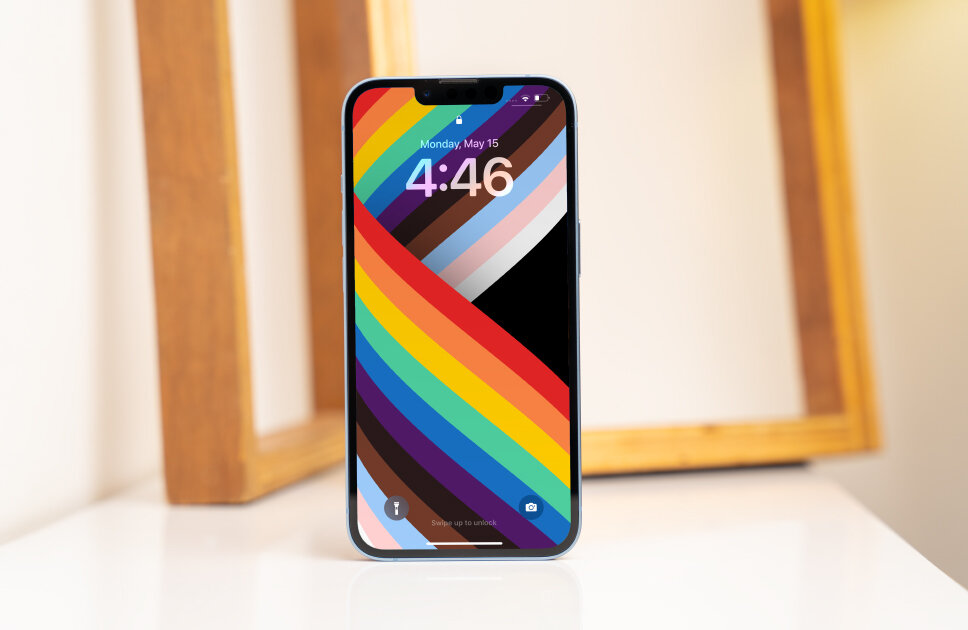 The iPhone 14's display also supports HDR10 along with Dolby Vision, delivering enhanced contrast and a wider color gamut for a more immersive visual experience. With a maximum brightness of 800 nits and a peak brightness of 1200 nits, outdoor visibility is exceptional, ensuring optimal viewing even in bright sunlight.
In addition to these remarkable features, the display also includes haptic touch, providing precise and responsive feedback. Furthermore, the fingerprint-resistant oleophobic coating minimizes smudges and fingerprints, keeping the display clean and clear.
iPhone 14: Camera (4K Cinematic, Action Mode)
The camera capabilities of the iPhone 14 continue to impress, capturing stunning photos and videos with its 12MP cameras and innovative features. While there may not be significant improvements from its predecessor, the iPhone 13, it still delivers reliable performance and notable enhancements.
The primary camera of the iPhone 14 boasts a 12MP sensor with an f/1.5 aperture, capturing detailed and vibrant photos in regular daytime conditions. While the 12MP ultra-wide camera remains unchanged with an f/2.4 aperture, it still provides a wide field of view for capturing expansive landscapes and group shots.
On the front, the iPhone 14 features a 12MP camera with a slightly lower aperture of f/1.9, ensuring sharp and well-exposed selfies and 4K video calling.
One significant addition to the camera section is the 4K shooting capability of the Cinematic Mode. Unlike its predecessor, the base model of the iPhone 14 now allows users to capture cinematic videos in 4K resolution, adding a professional touch to their footage.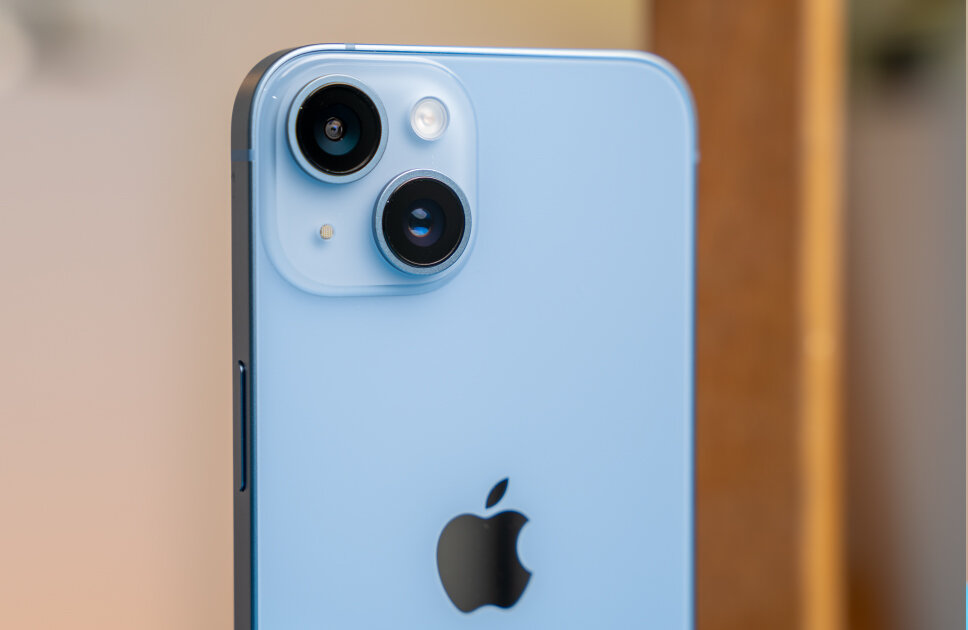 Another notable feature is the new Action Mode, which enables users to capture dynamic videos while engaged in activities such as skateboarding or cycling. Thanks to aggressive stabilization, the resulting footage is smooth and immersive, although limited to 2.8K resolution at 60fps.
iPhone 14: Performance (A15 Bionic, 5-Core GPU)
The performance of the iPhone 14 remains exceptional, delivering a seamless and powerful user experience, thanks to its well-optimized hardware and software integration.
Although equipped with the same A15 Bionic chip as its predecessor, the iPhone 14 manages to squeeze out slightly better performance. This can be attributed to its 5-core GPU, which enhances graphical processing, making graphically intense games and AR apps feel incredibly smooth and fluid.
For gamers, the iPhone 14's 6GB LPDDR4X RAM, combined with the updated internal design, delivers improved thermal efficiency. This ensures that you can indulge in your favorite games for extended periods without worrying about overheating or performance degradation.
The inclusion of the Secure Enclave within the A15 Bionic chip provides an extra layer of security, safeguarding personal information such as Face ID data and contacts. Users can have peace of mind knowing that their sensitive data is protected.
Moreover, the iPhone 14 offers an immersive audiovisual experience with Dolby Atmos support for enhanced audio and Dolby Vision for stunning video streaming. Whether you're watching movies or listening to music, the device delivers exceptional audio and visual quality.
Under the hood, the Hexa-Core 3.23GHz CPU and NVMe storage contribute to improved performance, ensuring speedy app launches, smooth multitasking, and snappy overall responsiveness. The combination of two high-performance cores and four efficiency cores strikes an excellent balance between power and energy efficiency.
iPhone 14: Software (iOS 16, Crash Detection, Emergency SOS)
The iPhone 14 comes equipped with the latest iOS 16, delivering a robust software experience that combines powerful security features with enhanced personalization options, deeper intelligence, and improved communication and sharing capabilities.
With iOS 16, users can enjoy a heightened level of security, ensuring their personal data and privacy are well-protected. The operating system incorporates advanced security measures, safeguarding sensitive information from unauthorized access and providing peace of mind to consumers.
The software update also introduces exciting personalization features, allowing users to tailor their iPhone experience to their preferences. Deeper intelligence capabilities enable the device to adapt and learn user habits, providing a more personalized and intuitive interface.
In terms of communication, the iPhone 14 offers the Emergency SOS feature, enabling users to message emergency services even when they are outside cellular and Wi-Fi coverage. This provides an added layer of safety during critical situations.
Furthermore, the new crash detection feature takes user safety to the next level. It is designed to identify severe car crashes, such as impacts or rollovers. In the event of a severe car crash, the iPhone or Apple Watch sounds an alarm and displays an alert, ensuring prompt assistance can be sought.
iPhone 14: Battery Life (20W Fast Charging)
The battery performance of the iPhone 14 proves to be reliable, providing users with sufficient power to support their daily activities and multimedia consumption.
Equipped with a slightly larger battery compared to its predecessor, the iPhone 14 boasts a 3279mAh capacity. This allows for extended usage without the constant need for recharging. With up to 20 hours of video playback and approximately 16 hours of streaming, users can enjoy their favorite content for extended periods without worrying about running out of battery.
The combination of 5G connectivity and a maximum brightness of 800 nits contributes to an impressive battery life. The iPhone 14 outperforms competitors like the Google Pixel 7 and the S22 in terms of longevity, ensuring that users can stay connected and engaged for longer periods.
For charging convenience, the iPhone 14 supports MagSafe wireless charging at 15W, allowing for effortless and efficient charging with compatible accessories. Additionally, Qi wireless charging is supported at 7.5W, maintaining consistency with previous iPhone models.
When time is of the essence, the iPhone 14 offers 20W wired fast charging, enabling users to reach a 50% charge in just 30 minutes. This feature proves invaluable for those moments when you need a quick boost of power before heading out.
Overall Specs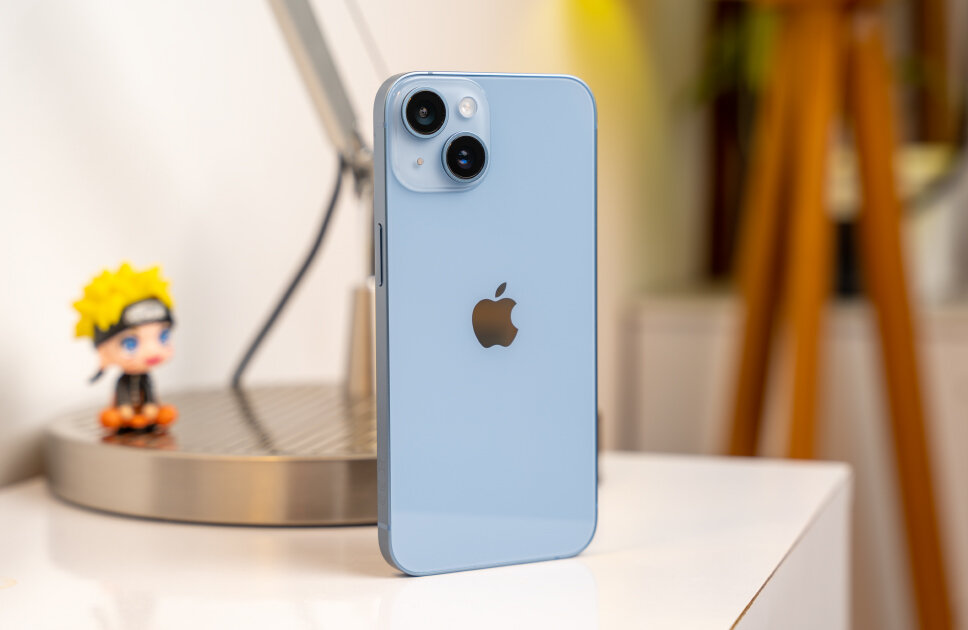 While still understanding all the major details inside the iPhone 14 review, here are the more technical specifications of the iPhone 14 down below:
Specs
iPhone 14

Display

Super Retina XDR display, 6.1‑inch OLED display, 1170×2532 resolution (460ppi),

1,200 nits peak


Fingerprint-resistant oleophobic coating

Protection

Ceramic Shield front, Glass back, and aluminum design




IP68 (6meters for 30Min)

Camera

Main:

12 MP

Main

f/1.5, 12 MP

Ultra-Wide, f/2.4, Ultrawide

Video: 4K@24,30,60fps (Dolby Vision HDR 60fps, Cinematic Mode (4K), ACTION Mode(2.8K @60fps)
Front: 12 MP f/1.9, HDR, Cinematic 4K
Video: 4K@24/25/30/60fps, 1080p@30/60/120fps, gyro-EIS

Platform

OS:

iOS 16, upgradable to iOS 16.4.1

CPU: A15 Bionic (5nm)

GPU: Apple GPU (5-core graphics)

RAM & ROM

6GB+128GB, 6GB+256GB, 6GB+512GB

Battery

3,279mAh,

15W

Magsafe, Qi Wireless 7.5W

Audio

Dolby Atmos,

Spatial Audio, Built‑in stereo speaker

Connectivity

5G

, LTE, Bluetooth 5.3

Colors

Midnight, Starlight, (PRODUCT)RED, Blue, Purple, Yellow
Verdict
The iPhone 14 is the ultimate choice for those seeking a compact yet powerful device with an exceptional display. With its well-built design and IP68 water and dust resistance, it offers durability and peace of mind. 
The iPhone 14's camera capabilities are unparalleled, featuring cinematic 4K recording and a new action mode for stunning selfie videos. Plus, its A15 Bionic chip delivers remarkable performance, ensuring smooth multitasking and swift responsiveness. 
Whether you're a photography enthusiast, a content creator, or simply in need of a top-notch smartphone experience, the iPhone 14 exceeds expectations in every aspect.
Based on all aspects of the iPhone 14 review, you might be wondering if it's the right choice or not, well here are short key points for making a wiser decision:
Get the iPhone 14, if:
> You want just want the best compact device;
> You like compact iPhone with 4K cinematic shooting capability;
> You require the new safety features of Satellite SOS and crash detection.
Check the latest price of iPhone 14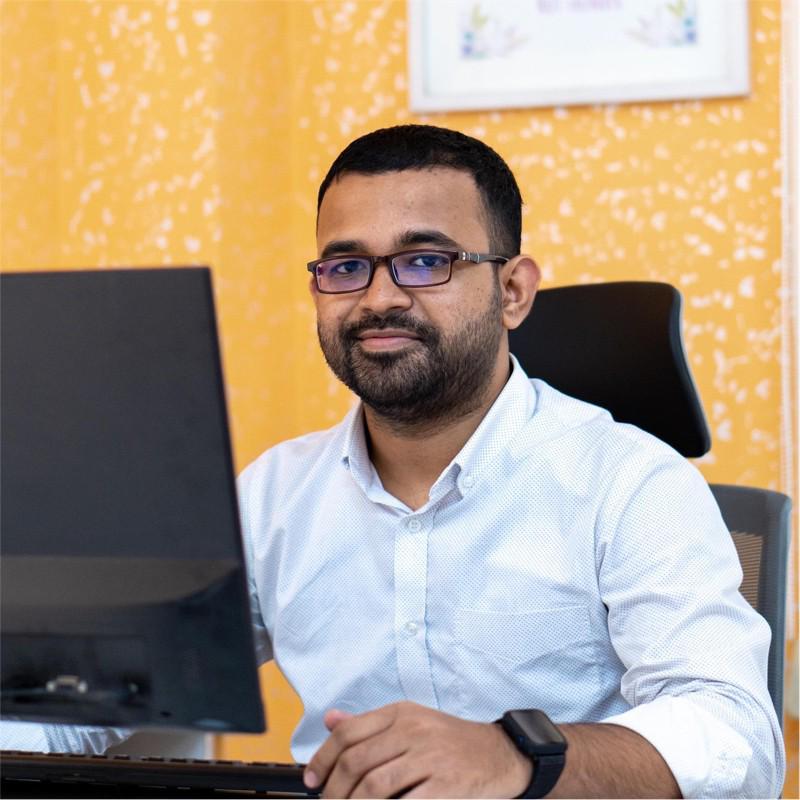 Mohammad Shariful Islam is the CEO and MD of Apple Gadgets, a leading e-commerce and retail chain for gadgets in Bangladesh. He has a passion for technology, entrepreneurship, and holds a decade of experience in gadget E-Commerce. He's committed to providing the best possible shopping experience for customers by delivering the latest and trendy gadgets.