Apple Watch Series 9 Review: Updated Performance with Improved Display
On September 12, 2023, Apple, the tech giant Apple known for its iconic ecosystem, unveiled its latest innovation, the Apple Watch Series 9. This highly anticipated addition to the Apple Watch lineup boasts a range of updated features that are sure to capture the attention of tech enthusiasts and fitness aficionados alike.
In keeping with Apple's commitment to environmental sustainability, the Series 9 is designed with a focus on eco-friendliness and carbon-neutral materials. The device incorporates the powerful S9 System in Package (SiP), delivering enhanced performance compared to last year's Apple Watch Series 8. Additionally, the Series 9 showcases a brighter display and lightning-fast on-device Siri responses, elevating the user experience to new heights.
The Series 9 not only performs exceptionally but also looks stunning, thanks to watchOS 10. It introduces a novel double-tap feature, enabling users to access various functions effortlessly.
In today's Apple Watch Series 9 review, let's go a bit deeper into the Apple Watch Series 9, exploring its innovative features and how they enhance our daily lives.
Table of Contents:
1. Apple Watch Series 9: Pros & Cons
While still having great performance and quality features, here's a quick look at Apple Watch Series 9's good sites and bad sites:
Pros:
  Cons:

👍 Beautiful edge-to-edge LTPO OLED display;

👍 Smooth and fast chipset Apple S9 SiP;

👍 New OS looks fantastic on the Series 9;;

👍 The double tap feature makes one-handed operation easier.

👎Price Upgrage from last year;

👎No Design Changes.
    Check Latest Price of Apple Watch Series 9
2. Apple Watch Series 9: Design & Build
Aluminum+Ceramic/ Ceramic+Stainless Steel

IP6X (50m)
Design
The Apple Watch Series 9 continues Apple's tradition of elegant and functional design, maintaining the familiar squarish shape that's become an iconic symbol of the Apple Watch lineup. In terms of aesthetics, it closely resembles its predecessor, the Series 8.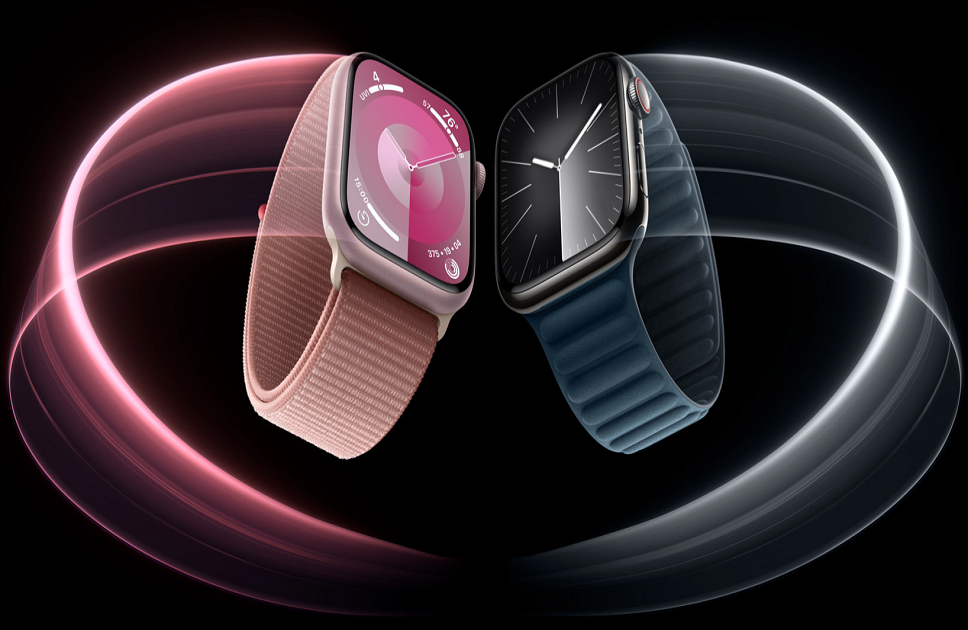 The digital crown, a hallmark of Apple Watches, retains its prominent place, serving as a versatile tool for switching between various features, zooming, scrolling, and activating Siri. Turning to the rear of the watch, you'll find an array of sensors for health tracking, a speaker on the left side, and a microphone on the right side. 
One of the user-friendly design features is the band-release button system, allowing for effortless removal and customization of the watch straps, making it a breeze to switch between different styles, including sporty and woven cloth options.
Colors & Straps
For colors, you do get the same colors as last year's Series 8 like Midnight, Starlight, Silver, and Red. Although Apple did bring a new Pink Color along with Graphite and gold which makes it more options for users who need a matching color. For Straps, you get the Nike Sport Loop & two new woven bands that make the Series 9 look fashionable.
Build
In terms of build quality, the aluminum Apple Watch case is crafted from the robust 7000 series aluminum, ensuring durability and protection against everyday wear and tear. The Ion-X glass adds a layer of resilience, guarding against accidental drops. For those seeking even greater durability, the stainless steel edition is a compelling choice.
Water enthusiasts will appreciate the IP6X water resistance rating, which remains consistent with previous models, providing protection up to 50 meters and catering to swimmers and water sports enthusiasts. While the Series 9 retains the design language of its predecessor, it combines these elements with thoughtful improvements, offering users a dependable and stylish wearable companion.
3. Apple Watch Series 9: Display & Watch Face
1.9″ LTPO OLED

Always-on Display

2000 Nits Peak Brightness
The Apple Watch Series 9 elevates the smartwatch display experience to a new level of brilliance and efficiency. With a host of enhancements, it offers users an outstanding visual experience.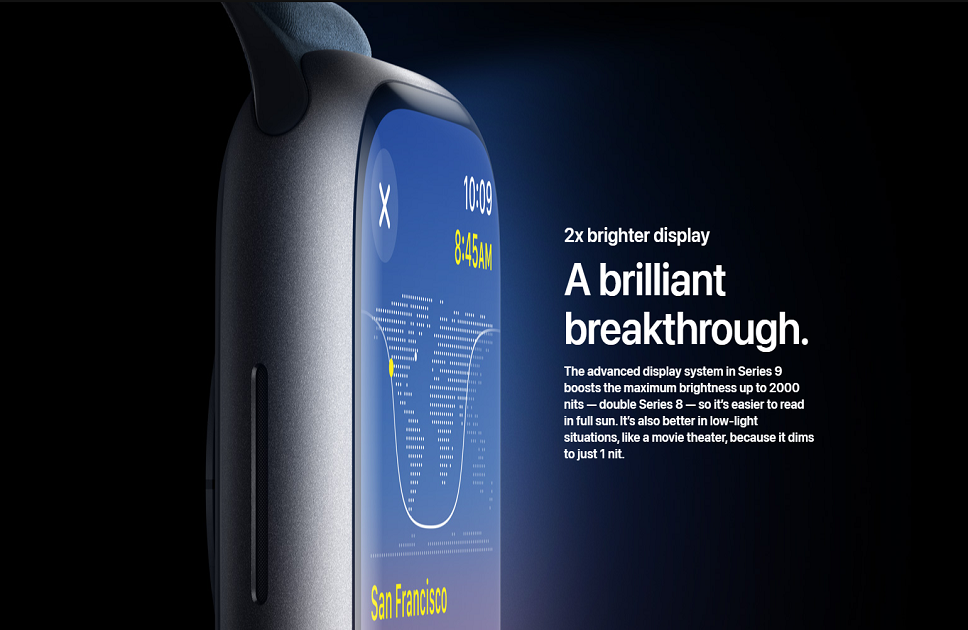 One of the standout features of the Series 9 display is its exceptional brightness, now boasting a 2x increase from the previous model. This improved luminosity, with a peak of 2000 nits, enhances outdoor visibility significantly, making it easier to read notifications and utilize fitness features even in bright sunlight. This 100% increase in brightness ensures that the Series 9 remains a top choice for those on the go.
The Series 9 continues to employ a 1.9-inch LTPO OLED panel, maintaining the same power-efficient technology found in its predecessor, the Series 8. With resolutions of 430×352 pixels for the 41mm model and 484×396 pixels for the 45mm version, the display offers crisp visuals with a pixel density of 326ppi, delivering accurate and detailed information.
The Ion-X strengthened glass provides robust protection against drops, tears, and scratches, ensuring the watch can withstand the rigors of daily adventures. 
Watch Faces & Customization
Furthermore, the introduction of watchOS 10 enhances the display's functionality, offering a wealth of unique watch interactions and faces, delivering more information at a glance and providing users with a richer and more personalized experience. The Apple Watch Series 9's display is a testament to Apple's commitment to pushing the boundaries of technology and design in the wearable space.
4. Apple Watch Series 9: Performance
The performance of the Apple Watch Series 9 takes a significant leap forward, making it a standout in the wearable tech landscape. The heart of this impressive performance upgrade is the new Sip (System in Package), and Apple's claim of it being one of its best creations holds true.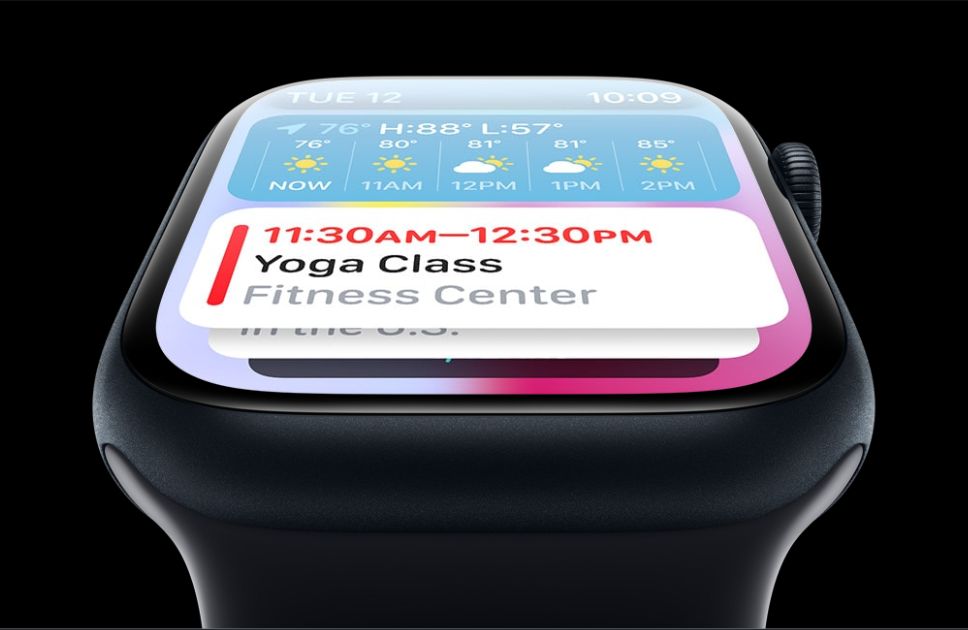 Day-to-day usage reveals a substantial difference, with a remarkable 60% increase in speed and an astounding 5.6 billion transistors packed inside. This translates to a seamless and responsive user experience that sets a new benchmark for smartwatches.
Storage capacity receives a generous boost as well, doubling from 32GB to a capacious 64 GB. This expanded storage allows users to download more apps and store a wealth of data, enhancing the versatility of the Apple Watch Series 9.
The integration of a dual-core CPU and a 4-core neural engine with machine learning capabilities introduces the innovative "Double Tap" gesture. This feature empowers users to perform various actions efficiently without physically interacting with the watch, such as answering calls, managing notifications, controlling music playback, and even starting or stopping timers during workouts.
Furthermore, this four-core neural engine also improves your assistant usage from the Apple Watch Series 9. With "intelligent Siri requests", now handled directly on the Watch itself, eliminating the need for cloud or cellular connectivity.
While these performance upgrades steal the spotlight, the Series 9 retains its core features from the previous Series 8, including crash detection, low power mode, Emergency SOS, international calling, and Apple Pay support, ensuring a comprehensive and versatile wearable experience. 
5. Apple Watch Series 9: Health & Fitness
Workout App
The Apple Watch Series 9 continues to excel as your ultimate health and fitness companion, providing a range of features designed to enhance your well-being and optimize your workouts.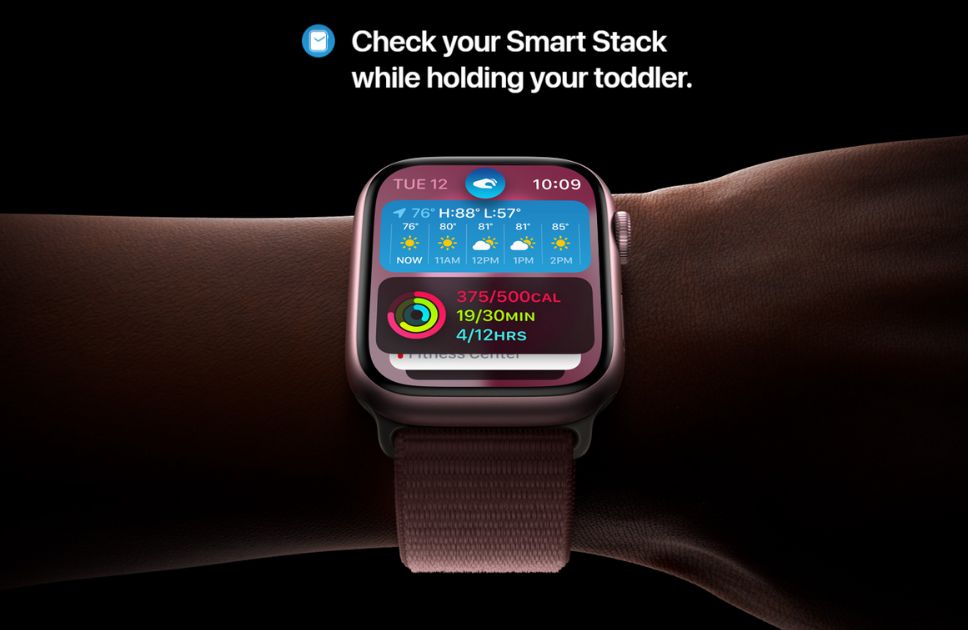 The Workout app remains a pivotal tool in your fitness journey, offering a multitude of activities to track and guide you through your daily exercise routines. The Series 9 introduces the impressive Multisport workout feature, enabling seamless transitions between running, cycling, swimming, and more. 
What's truly remarkable is the watch's ability to automatically recognize when you switch activities, ensuring accurate tracking without any hassle. The addition of the double-tap feature further enhances on-demand tracking convenience, allowing you to stay focused on your workouts without needing to physically interact with the watch.
Health Features 
For health monitoring, the Series 9 maintains the capabilities of its predecessor, the Series 8. You can rely on the ECG app for close-to-actual BPM results and check your blood oxygen levels, with background readings from day to night. The watch also boasts a "Dream Machine" that meticulously tracks your sleep patterns, providing insights from the moment you wake up until your eyes close at night.
Additionally, the temperature sensor facilitates cycle tracking for women, helping monitor ovulation and aiding in family planning.
The Apple Watch Series 9 reaffirms its status as a comprehensive health and fitness companion, offering an array of tools to support your well-being and elevate your exercise routines.
6. Apple Watch Series 9: OS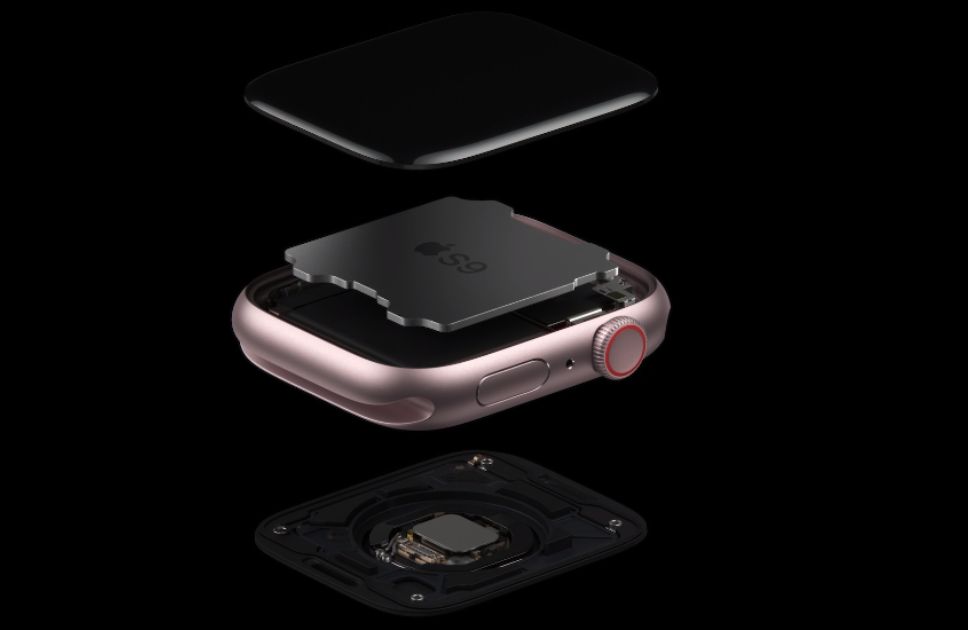 The Apple Watch Series 9 introduces an exciting leap in user experience with its brand-new operating system, "watchOS 10." This latest OS iteration brings a host of features and enhancements that truly elevate the Apple Watch's functionality and convenience.
One of the standout aspects of watchOS 10 is its comprehensive app redesign, offering users a wealth of information at a glance. Cyclists will especially appreciate the advanced metrics, views, and experiences tailored to their needs. Furthermore, watchOS 10 introduces insights into mental and vision health, marking a significant step forward in health-focused smartwatches.
The OS also showcases a fresh look for watch faces and clock styles, leveraging the power of the Series 9's new chip to deliver faster and more efficient performance. The addition of the "Smart Stack" feature simplifies accessing widgets, allowing users to effortlessly reveal relevant information by turning the digital crown.
Activating the control center has never been more convenient, as it can be accessed from within any app with a simple press of the side button. Fitness enthusiasts benefit from new workout features, including the "Power Zones" workout view, enabling users to gauge intensity levels effectively. Trail info viewing, topographic maps, elevation alerts, and more provide invaluable tools for outdoor adventures.
While the Series 9 introduces several exciting updates, it continues to offer essential safety features like Emergency SOS and crash detection, ensuring users are covered in unexpected situations.
In summary, watchOS 10 is a significant leap forward for the Apple Watch, delivering a dynamic and user-centric experience that takes full advantage of the Series 9's capabilities.
7. Apple Watch Series 9: App & Compatibility
Apple Watch App

iOS Devices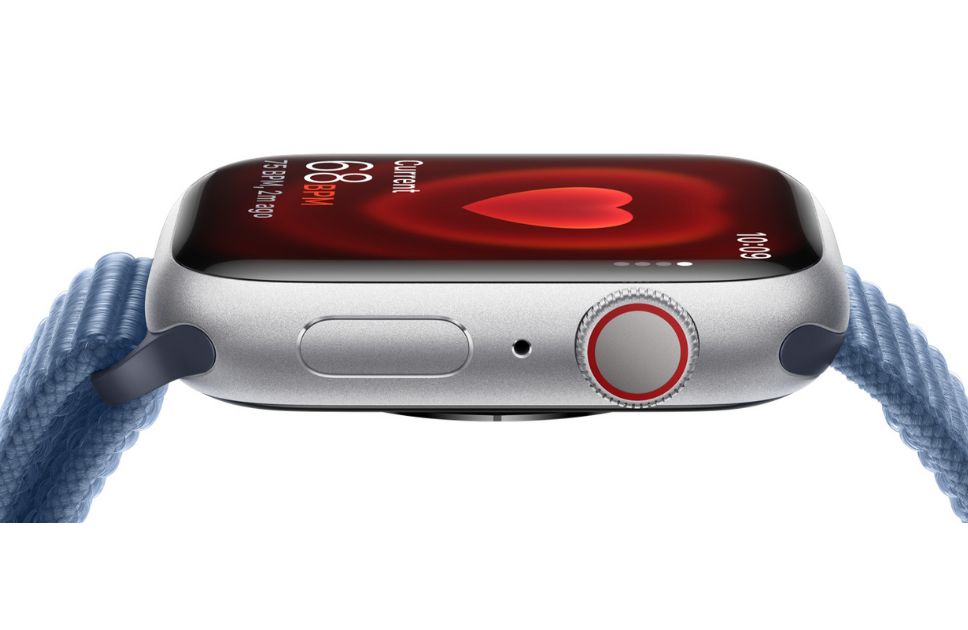 Apple Watch Series 9 offers seamless connectivity through Bluetooth 5.3, ensuring a remarkably smooth and stable connection with your iOS devices only. The Apple Watch app on iOS provides a comprehensive hub for configuring your Series 9, granting access to watch faces, family watches, app views, dock, notifications settings, and cellular configurations.
However, it's essential to note that the Apple Watch's app usage remains exclusive to iOS devices, with no compatibility for Android. This limitation has sparked discussions about broader compatibility and potential improvements for a more inclusive user experience.
While Android users may miss out on these features, Apple users can enjoy the seamless integration and control that the Series 9 offers within the iOS ecosystem.
8. Apple Watch Series 9: Battery Life
18 Hour battery

36 Hour with Low Power

Fast Charging
When it comes to battery performance, the Apple Watch Series 9 maintains continuity with its predecessor, the Series 8. The 45mm variant, available in both stainless steel and aluminum, houses a 308mAh battery, while the smaller 41mm version has a slightly smaller 282mAh battery, catering to those with more petite wrists.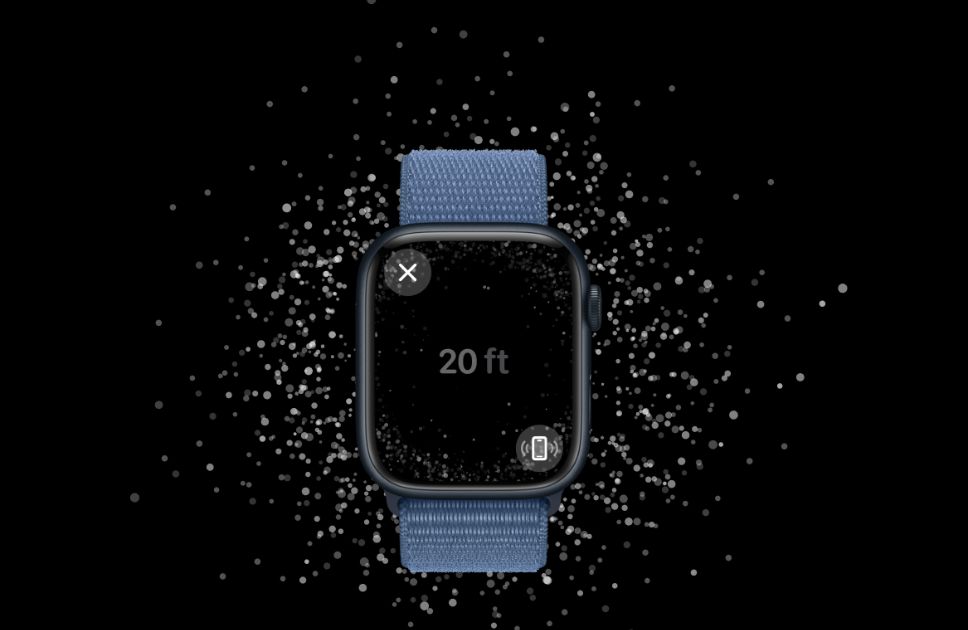 Officially, Apple claims a battery life of 18 hours, which typically translates to a day's usage in real-world scenarios. However, if your daily routine involves heavy usage of GPS, numerous app interactions, fitness tracking, an Always-On Display (AOD), and constant heart rate monitoring, you may find the need to charge your watch at the end of the day.
Charging the Series 9 requires a 20W Type-C adapter, which is not included in the box. From 0% to 100%, it takes approximately 1 hour and 20 minutes, making it a relatively quick process. Travelers should remember to carry the magnetic adapter for charging on the go.
For those looking to extend battery life, the low-power mode is an option, providing an official estimate of 36 hours. While this extends usage to about a day and a half, it represents no significant improvement over the Series 8.
Many users hope for notable battery enhancements in future iterations, such as the Series 10, to meet the demands of an increasingly feature-rich smartwatch.
9. Apple Watch Series 9: Specifications
If you are looking for a more detailed view of the Apple Watch Series 9 Review, here are all the major technical specifications of the Apple Watch Series 9: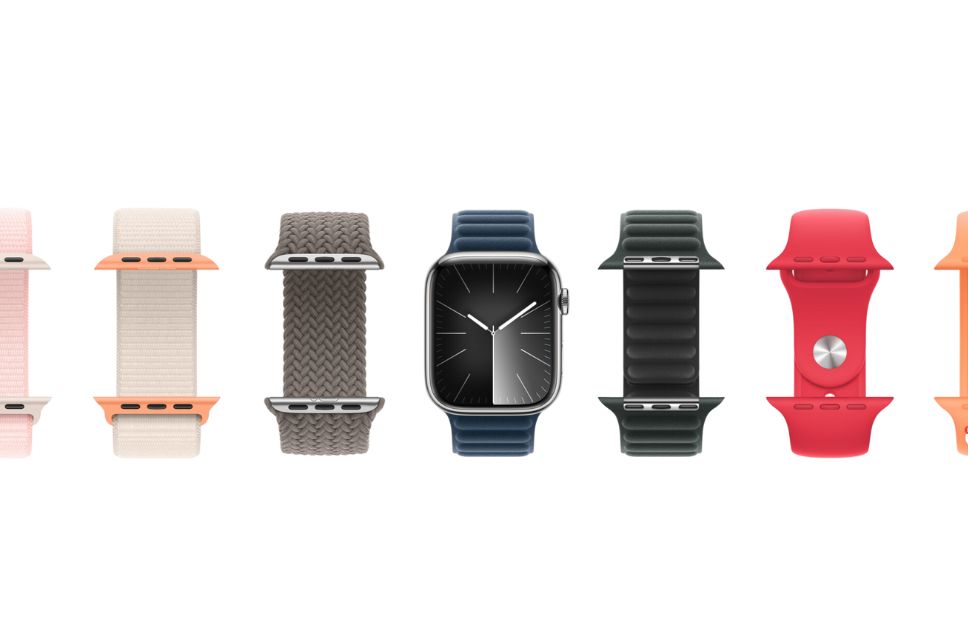 Specs
Apple Watch Series 9

Display

45mm:

1.9-inch

LTPO OLED

,

484×396 pixels, 2000nits, 326ppi, Ion-X strengthened glass, Always-on display


41mm:

1.69-inch LTPO OLED

,

430×352 pixels, 2000nits, 326ppi, Ion-X strengthened glass, Always-on display

Protection

Glass front, ceramic/

sapphire crystal back

, aluminum frame, IP6X Certified (50m) Swimwear & Sweat

Dimension & Weight

45mm:

45 x 38 x 10.7mm, 39g

41mm: 41 x 35 x10.7mm, 32.1g

Platform

OS:

WatchOS 10


Chipset:

Apple S9


CPU:

64-bit Dual-Core

GPU:

PowerVR

Storage

Ram: 1GB




ROM: 64GB, eMMC 5.1

Battery

308mAh, Li-Ion, Wireless Charging, Fast Charging

Battery Life

Up To 18 Hour




Low Power: Up To 36 Hour

Features

Accelerometer, gyro, heart rate, barometer, always-on altimeter, compass, SpO2, VO2max,

temperature

(body),

Crash detection,

emergency SOS, Cycle Tracking with Retrospective Ovulation Estimates

Connectivity

Wi-Fi: 802.11, dual-band

Bluetooth: 5.3

NFC: YES

GPS: YES

Colors

Midnight, Starlight, Silver, Pink,  Red
10. Verdict
In last few words, the Apple Watch Series 9 offers a notable upgrade over its predecessor the Series 8, introducing several new features that enhance its overall functionality. While the design and aesthetic remain consistent with previous models, the Series 9 stands out with its powerful new processor, ensuring smoother performance and quicker app responsiveness. 
The addition of the double-tap feature is a practical innovation, catering to individuals with busy hands and on-the-go lifestyles.
However, it's important to note that Series 9 doesn't introduce any groundbreaking health features and maintains the same design language as its predecessor. The battery life also remains unchanged from the Series 8, which was one portion Apple should've upgraded and give users better battery life. 
Despite these limitations, the Series 9 justifies its 12% price increase with its improved performance and updated operating system, making it a worthwhile upgrade for those seeking enhanced functionality within the Apple Watch ecosystem.
Get the Apple Watch Series 9, if
You want a brighter watch display;

You require the new faster S9 chipset;

You need the new watchOS 10 features.
Check Latest Price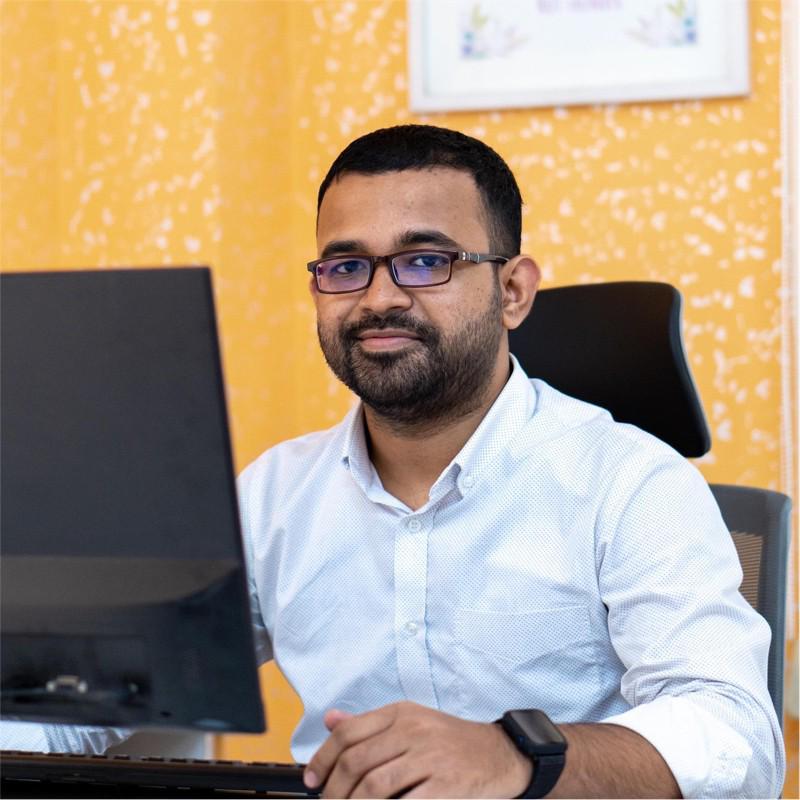 Mohammad Shariful Islam is the CEO and MD of Apple Gadgets, a leading e-commerce and retail chain for gadgets in Bangladesh. He has a passion for technology, entrepreneurship, and holds a decade of experience in gadget E-Commerce. He's committed to providing the best possible shopping experience for customers by delivering the latest and trendy gadgets.