Can you connect Airpods to Android: Yes You Can, And it Works Great!
Apple's renowned AirPods have made a remarkable impact in the wireless earphone market, captivating iPhone users with their seamless connectivity and impressive sound quality. Now, a simple question may arise among other device users, such as Android users, can you connect airpods to android?
The answer is Yes, of course. Apple AirPods for Android will provide the same quality and an unparalleled audio experience that can be enjoyed by a wider audience. With Apple AirPods for Android, you can elevate your audio experience to new heights, redefining the way you enjoy music and engage with your favorite media. 
Let's find out the process of how you can connect the airpods to your android devices.
How To Connect AirPods To Android! Connecting Process 
Apple AirPods are a popular choice for wireless earbuds, but they are designed to work best with Apple devices. However, it is possible to connect AirPods to Android devices. Here is a step-by-step process on how to do it:
> Turn on Bluetooth on your Android device;
> Open the AirPods case and leave it open.
> Hold the mini white circle button at the back of the AirPods;
> Keep holding it for at least five seconds until the status light flashes white
> Now, as your Android device's Bluetooth is turned on, Check Airpods in Available devices.
> Tap on the Airpods option and it will be connected.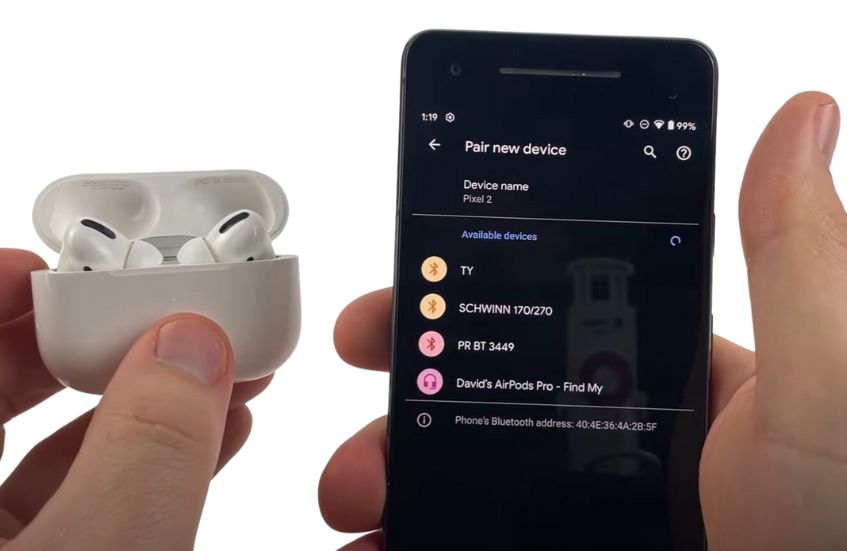 Once your AirPods are connected, you can start using them to listen to music, make calls, or use other features.
Benefits of using Apple AirPods with Android
There are a few benefits to using Apple AirPods with Android.
AirPods offer great sound quality and noise cancellation.

Very comfortable to wear and have a long battery life. 

Easy to connect and use with Android devices.
If you are looking for a great pair of wireless earbuds that work well with Android devices, then Apple AirPods are a great option.
Tips for using Apple AirPods with Android
Here are a few additional tips for using Apple AirPods with Android:
You can use the AirPods with the default Android music player app, but there are also a number of third-party apps that offer additional features, such as the ability to control playback with your voice.

You can also use the AirPods with Google Assistant or Amazon Alexa.

If you have an Android device with a built-in fingerprint sensor, you can double-tap on either AirPod to quickly unlock your device.
With a little bit of effort, you can easily connect Apple AirPods with Android and enjoy all of the benefits that they have to offer.
In conclusion, we have explored the seamless connection between Apple AirPods and Android devices. By following the simple steps outlined in this tutorial, users can now enjoy the exceptional audio experience offered by AirPods on their Android smartphones or tablets. 
Embrace the power of cross-platform compatibility and elevate your music and calls to a whole new level with this effortless pairing method.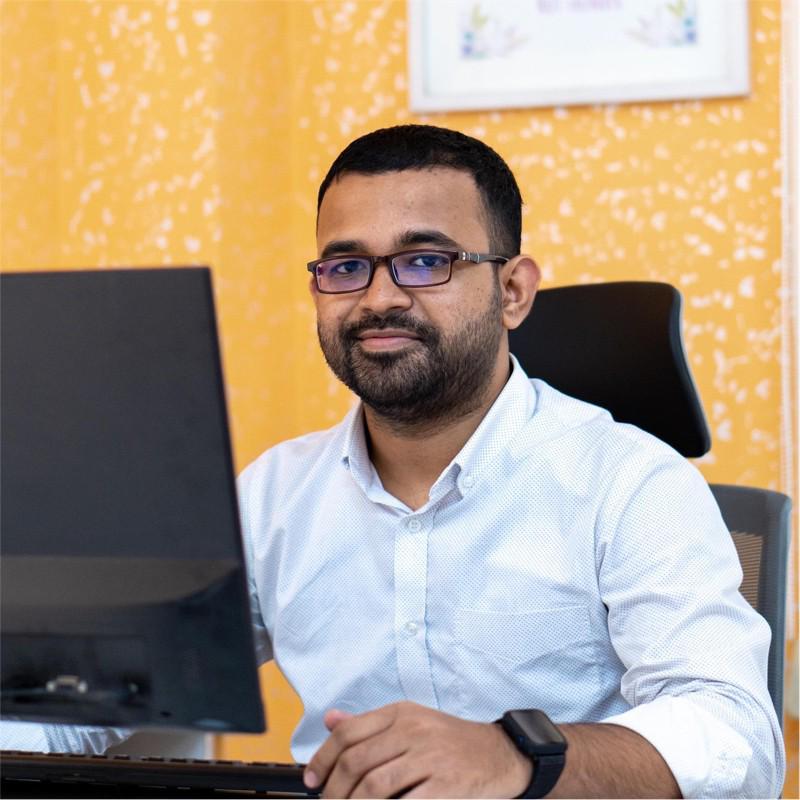 Mohammad Shariful Islam is the CEO and MD of Apple Gadgets, a leading e-commerce and retail chain for gadgets in Bangladesh. He has a passion for technology, entrepreneurship, and holds a decade of experience in gadget E-Commerce. He's committed to providing the best possible shopping experience for customers by delivering the latest and trendy gadgets.