Realme Buds Air 3 Neo Review: Better Sound at an Affordable Price
The Realme Buds Air 3 Neo is a budget-friendly option that appeals to users seeking affordable earbuds. Despite being released in July 2022, it continues to captivate users with its impressive features. The earbuds boast a dynamic driver and support for Dolby Atmos, creating an immersive audio experience. 
Additionally, including active noise cancellation (ANC) ensures a serene listening environment. In this review, we delve deeper into the Realme Buds Air 3 Neo, exploring its design, sound quality, comfort, and battery life. Whether you're a budget-conscious individual or simply looking for reliable earbuds, the Realme Buds Air 3 Neo might be worth considering.
In this realme buds air 3 neo review, we will take a closer look at Buds Air 3 Neo and discuss all of the features that they offer. 
Table of Contents:
 Pros & Cons

 Design & Build 

 Sound Quality

 Connectivity

 App Usage

 Battery Life

 Specs

 Verdict
Realme Buds Air 3 Neo: Pros & Cons  
Pros:
  Cons:

👍 Earbuds are ergonomic and comfortable to wear;

👍 10mm Dynamic Bass Driver;

👍 IPX5 Water Resistance;

👍 30 Hours of Amazing Battery Life;

👍 Game Mode ensures total gaming Assistant.

👎 All plastic case makes it feel less premium;
Check the latest price of Realme Buds Air 3 Neo
Realme Buds Air 3 Neo: Design & Build
Design
The Realme Buds Air 3 Neo has an attractive design and a sturdy build that ensures both functionality and style. One standout feature is the matte finish of the case, which not only adds a touch of elegance but also prevents unsightly fingerprints and smudges from accumulating. Despite being made of plastic, the issue still manages to exude a premium feel.
The Realme Buds Air 3 Neo looks visually appealing appearance, featuring the Realme logo prominently displayed at the front. The LED indicator shows the pairing modes and charging, while the conveniently located Type-C port can be found at the bottom of the case, allowing for easy and fast charging.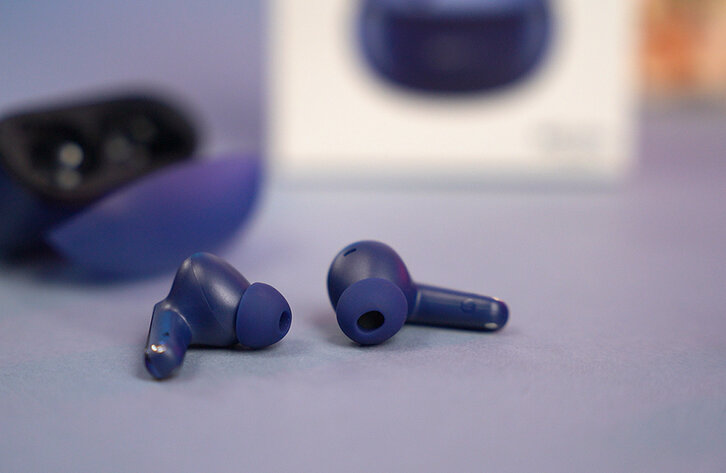 Build
Opening the case reveals the lightweight earbuds, each weighing just 4 grams. This lightweight design ensures maximum comfort, making them ideal for extended usage periods. The buds themselves feature an ergonomic fit, providing a snug and secure feel. Additionally, the shiny body of the earbuds adds a touch of sophistication, with a glossy finish that enhances their overall appeal.
And if you are afraid of waterproofing, the Realme Air 3 Neo also has IPX5 water resistance, so any kind of sudden raip drops or splash won't be an issue but don't take it to swim or diving, which might affect the buds.
Realme offers two distinctive color options for the Buds Air 3 Neo. The first is the Galaxy White, which complements the overall design with its clean and minimalist aesthetic. The second option, Starry Blue, is a popular choice among users, providing a royal blue look that adds a touch of vibrancy and uniqueness to the earbuds.
Realme Buds Air 3 Neo: Sound Quality 
10 mm dynamic 

Dolby Atmos

AI ENC Noise Cancellaion

Low-Latency for Gaming
The Realme Buds Air 3 Neo offers an impressive sound quality that enhances the overall listening experience. Equipped with a 10mm dynamic driver and a custom acoustic sound chamber, the buds deliver a rich and immersive surround sound. The upgraded drivers contribute to improved vocals and brighter tones, allowing for more detailed audio output.
While the Realme Buds Air 3 Neo boasts the Dolby Atmos feature for enhanced sound quality, it is unfortunate that this feature is limited to Realme devices only. Users of other Android phones will miss out on the benefits of Dolby Atmos.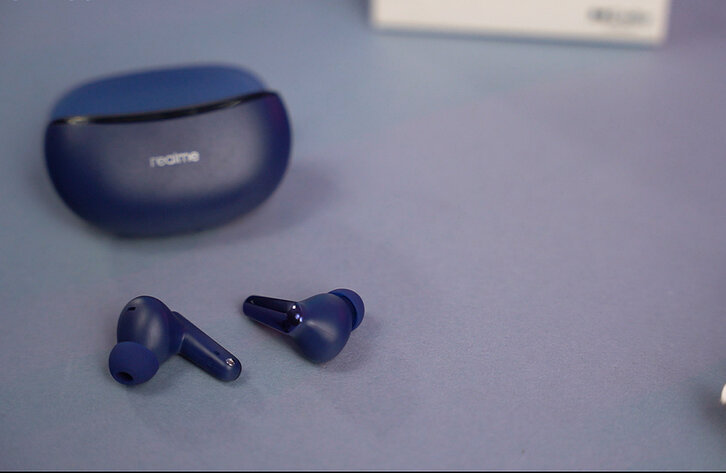 Calling, Gaming, and multimedia
The Realme Buds Air 3 Neo performs accurately. Realme utilizes its AI algorithm, coupled with a deep neural network algorithm, to suppress background noise and ensure clear voice calls. 
Dedicated Mic uses AI ENC noise cancellation, so whenever you are calling while in a crowded environment, this will reduce slight noise while providing you with better calling and clarity for you. This feature enhances the overall calling experience and enables users to hear better during conversations. 
For gaming enthusiasts, the Realme Buds Air 3 Neo offers an enhanced gaming performance. The buds come with a gaming mode that utilizes a low latency of 88ms, reducing delays for a more responsive gaming experience. Users can easily activate the gaming mode using the Realme Link Android app.
Realme Buds Air 3 Neo: Controls & Connectivity
The Realme Buds Air 3 Neo offers a seamless control and connectivity experience, making it an ideal choice for music enthusiasts and on-the-go individuals. With its smart and fast touch gestures, controlling the Buds Air 3 Neo becomes effortless. 
Touch Control
The intuitive controls allow you to perform various functions with ease. A simple double tap enables you to play or pause music and answer or end calls, while a triple tap lets you switch between tracks effortlessly. Adjusting the volume is convenient too, with the ability to long-press the buds—pressing the left bud decreases the volume, and the right bud increases it.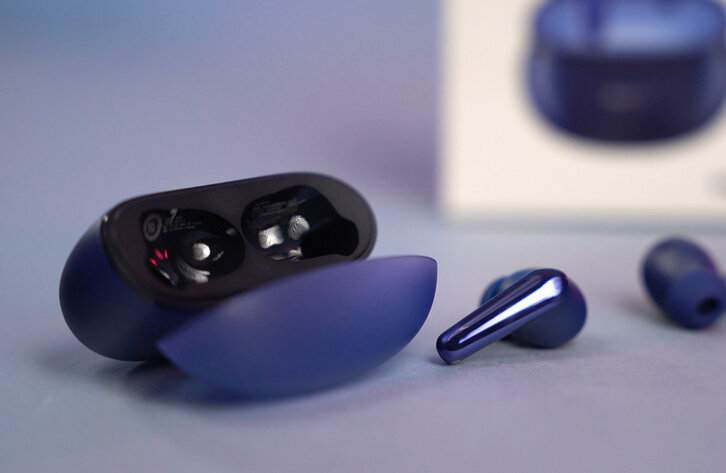 Connectivity
One of the notable features of the Buds Air 3 Neo is its advanced connectivity capabilities. Equipped with Bluetooth 5.2 technology, these earbuds provide a strong, wired-like connection that minimizes latency and ensures a stable connection. This feature allows for faster pairing and extended connectivity range, so you can enjoy uninterrupted music and calls without any hassle.
Additionally, the Buds Air 3 Neo offers fast pairing, making the initial setup a breeze. Simply open the lid of the charging case, put on your earbuds, and they instantly pair with your phone. This hassle-free pairing process saves you time and effort, ensuring you can start enjoying your favorite tunes or take calls in an instant.
Realme Buds Air 3 Neo: App Usage 
Realme Link

Three Audio Modes
The realme Buds Air 3 Neo's dedicated app, Realme Link, offers a plethora of features that allow users to personalize their audio experience. Available for both Android and iOS devices, this app enables users to customize the audio settings and other features of the Buds Air 3 Neo. It even allows users to fine-tune the Dolby Atmos settings, enhancing the overall audio quality to suit individual preferences.
With the Realme Link app, users can choose from three sound effect modes: bass boost+, balanced, and bright. These 3 modes provide different audio profiles, allowing users to tailor their sound experience based on their preferences and the type of music they're listening to. The balanced mode strikes a harmonious balance between bass and clarity, delivering a well-rounded audio experience.
Additionally, the app provides a visual representation of the battery life at the top of the interface, ensuring that users are always aware of their earbuds' power status. Moreover, the app offers a volume enhancer feature, enabling users to boost the volume output of their audio devices.
One standout feature of the Realme Buds Air 3 Neo's app is the Game Mode option, which reduces latency to as low as 88ms. This low latency mode enhances the gaming experience, allowing for seamless audio synchronization during gameplay.
Although initially limited to Android devices upon release, it is hoped that realme will address the iOS compatibility issue, providing iOS users with the same level of app customization for the Buds Air 3 Neo.
Realme Buds Air 3 Neo: Battery Life
30 Hours Battery Life

Flash Charge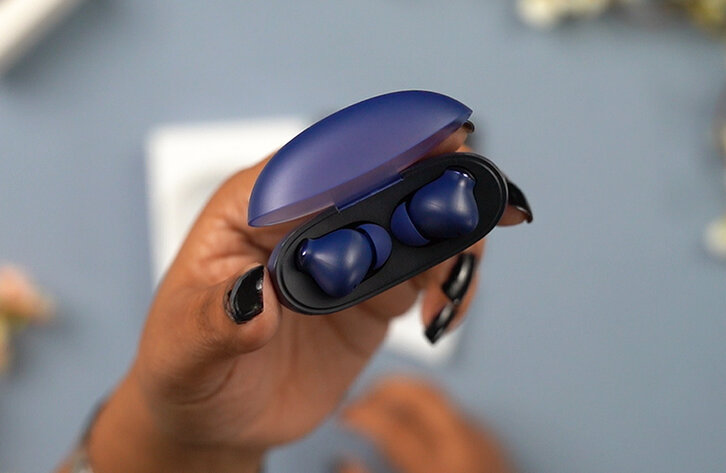 The realme Buds Air 3 Neo offers an impressive battery life that keeps you connected and entertained throughout the day. With a full charge, you can enjoy a total of 30 hours of battery life, encompassing both the buds and the case. 
Additionally, the earbuds support super-fast Flash Charge technology, enabling you to get 120 minutes of playback with just 10 minutes of charging. Whether you're on the move or in need of a quick recharge, you can rely on the realme Buds Air 3 Neo to deliver worry-free performance. Individually, the buds provide up to 7 hours of continuous playback and 18 hours of calling when combined with the case battery.
Realme Bud Air 3 Neo: Against the Competition
In the fiercely competitive market of truly wireless earbuds, the realme Buds Air 3 Neo faces strong contenders even within its price range. The Buds Air 3 Neo not only offers a stylish transparent and matte design but also provides 30 hours of battery life, gaming mode, Bluetooth 5.2, and a powerful 10mm driver for immersive audio experiences.
One such competitor is the QCY T13 ENC. While the QCY T13 ENC boasts an impressive 40 hours of battery life, it falls short with a Bluetooth version of 5.1 and lacks the gaming mode feature that sets the realme Buds Air 3 Neo apart. 
Another contender in the market is the Haylou W1 True wireless earbuds. Although it offers a good dynamic driver and 20 hours of battery life, it fails to match the realme Buds Air 3 Neo's battery life of 30 hours and the added advantage of a gaming mode. 
The Buds Air 3 Neo also excels with its super-low latency of 88ms in gaming mode, ensuring a seamless and lag-free gaming experience. With its comprehensive set of features and competitive specifications, the realme Buds Air 3 Neo stands as a formidable competitor in the true wireless earbuds market.
Realme Buds Air 3 Neo: Specs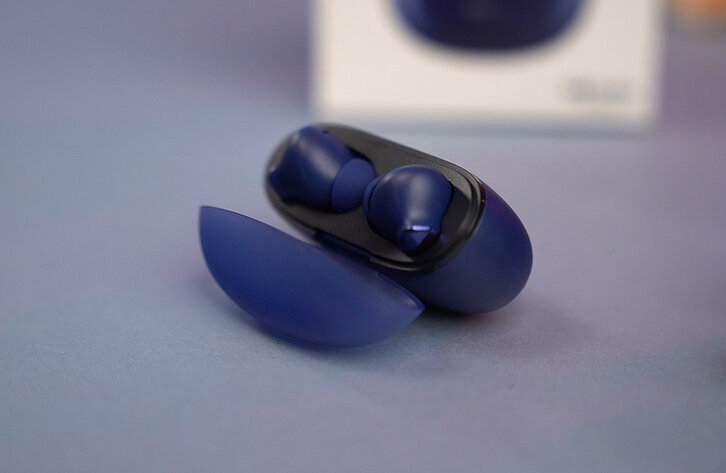 While still understanding all the significant details inside the realme buds air 3 neo review, here are the more technical specifications of the "Realme Buds Air 3 Neo" below:
Specs
Realme Buds Air 3 Neo

Body

Earbuds: 4g




IPX5 water-resistant

Audio

Drivers: 10mm Dynamic Bass Driver




Codec:  AAC Audio Codec




            Dolby Atmos Support

Transmission

Dual-Channel Transmission

Game Mode

Super-Low 88ms Latency with realme Link App

Battery

Case + Buds: 120 Minutes




Only Buds:     60 Minutes




Dart Charge: 10 mins Charge for 120mins Playback

Playtime (With Full Charge)

Buds + Case: 30h Playback, 18h Calling




Only Buds: 7h Playback, 4h calling.

Bluetooth Version

BT 5.2

Colors

Galaxy White, Starry Blue
Verdict
In final words, the Realme Buds Air 3 Neo is a budget-friendly pair of true wireless earbuds from Realme. They offer a number of features that are typically found in more expensive earbuds, such as active noise cancellation, a long battery life, and a comfortable design. 
The Buds Air 3 Neo is a great option for anyone looking for a pair of affordable earbuds that offer great sound quality, a customizable app, and an overall stylish look.
So, the realme buds air 3 neo review shows how affordable earbuds can be stylish too, yet if you are still wondering why you should get the Realme Buds Air 3 Neo, here are a few points that might convince you:
Get the Realme Buds Air 3 Neo, if
> You require Dual 11mm dynamic Drivers just like the OnePlus Buds Pro;
> You want Active Noise Cancellation along with a 3-MIC setup;
> You need the power of Dolby Atmos Quality in budget earbuds.
Check Price Now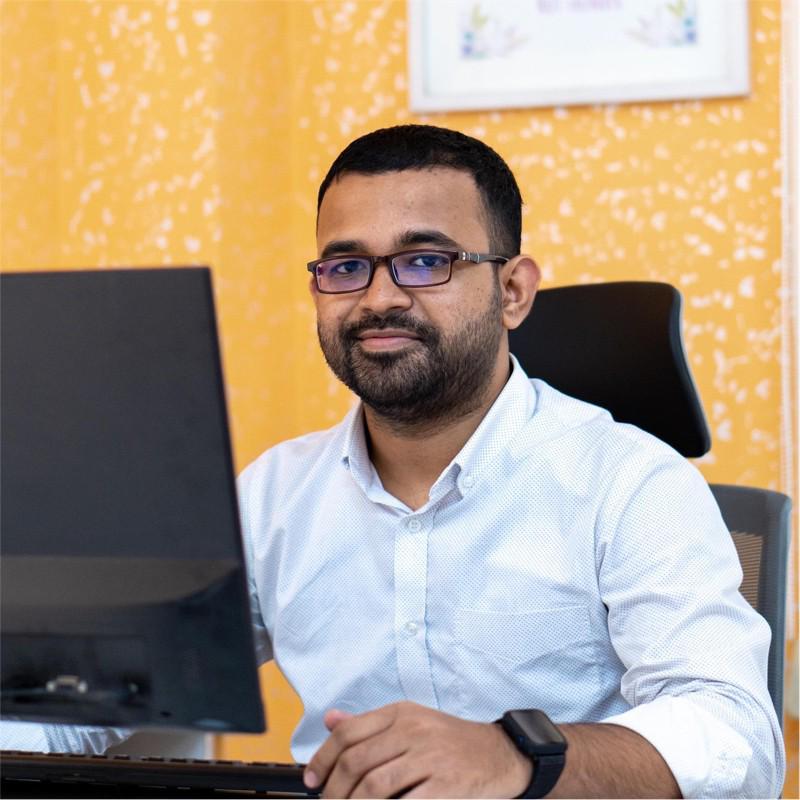 Mohammad Shariful Islam is the CEO and MD of Apple Gadgets, a leading e-commerce and retail chain for gadgets in Bangladesh. He has a passion for technology, entrepreneurship, and holds a decade of experience in gadget E-Commerce. He's committed to providing the best possible shopping experience for customers by delivering the latest and trendy gadgets.