Mi smart Band 8 Review: Xiaomi's Best Fitness Band Yet!
Just a few months ago, Xiaomi unleashed their latest fitness band the Mi Band 8, made to captivate your attention. Its attractive shiny metallic design is a testament to Xiaomi's commitment to aesthetics, while an updated display seems to have a more immersive user experience. With an array of enhanced sports modes and lightning-fast charging, the Mi Band 8 is set to redefine your fitness journey. 
Following the resounding success of the Mi Band 7, which achieved a million sales after its release, Xiaomi is maintaining its dominance in the fitness band market with these exciting upgrades. Whether you're a seasoned fitness enthusiast or someone who values health-conscious choices, today's review is a must-read. 
Let's dive into the Mi Band 8's outstanding features and discover what this new iteration brings to the table. From style to performance, it's all here in the Mi Band 8.
Table of Contents:
1. Mi Band 8: Key Features
1.62″ AMOLED High-Definition SCREEN
Exquisite & Fashionable Quick Release Strap
150+ sports modes & preferences coincide
Multidimensional Health Management
Real-time viewing and real-time adjustment
Body-sensory interactive boxing
16 Days Long Battery Life (Without AOD)
Check Latest Price of Mi smart band 8
2. Mi Band 8: Design & Build
Metal Frame

50ATM Water Resistance

Quick Release Strap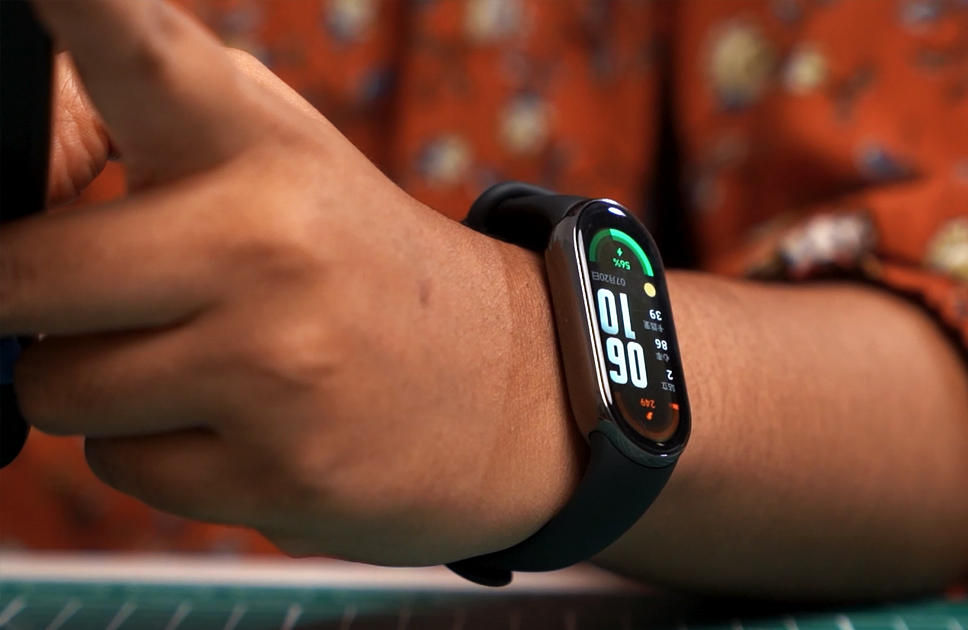 Design
The Mi Band 8 not only boasts an array of impressive features but also flaunts a remarkable design and build quality that sets it apart. Xiaomi has put considerable effort into enhancing the aesthetics and construction of this smart band. Xiaomi has opted for a pill-shaped form factor, departing from the previous year's frame design. 
This sleek and contemporary design gives the Mi Band 8 a modern and luxurious appearance, almost resembling a stylish locket. The addition of a quick strap removal button allows for easy customization, so you can switch up your look effortlessly. The refined design extends to the sensors' placement, ensuring greater comfort during wear. 
Colors
The Mi Band 8 is available in captivating colors, including Light Gold and Brighter Black, which feature a glossy, reflective finish, further enhancing its premium look.
Build
When it comes to build quality, Xiaomi has made significant improvements by incorporating a metal frame instead of the plastic used in the previous Band 7. This not only adds durability but also elevates the overall feel of the device. With its lightweight body weighing just 27 grams, including the strap, the Mi Band 8 offers exceptional comfort for all-day wear and exercise. 
Additionally, its 5ATM or 50-meter water resistance rating provides robust protection against rain, splashes, and sweat, making it a reliable companion for various activities. Overall, the Mi Band 8's design and build reflect Xiaomi's commitment to delivering both style and substance in a fitness wearable.
3. Mi Band 8: Display & Watch Face
1.62″ AMOLED

Always-on Display

60Hz Refresh Rate
The Mi Band 8 boasts an impressive display that takes center stage in this smart band's feature set. Sporting a 1.62-inch panel, it provides a substantial screen size for viewing your data and notifications. What sets it apart is the enhanced brightness, now reaching 600 nits, a significant improvement of 100 nits compared to the previous Mi Band 7. This increased brightness ensures excellent visibility even in challenging lighting conditions.
With a resolution of 192×490 pixels, the display is capable of producing 326ppi which delivers sharp and vibrant visuals. The addition of an ambient light sensor allows for automatic brightness adjustment, adapting seamlessly to the surrounding lighting environment. This feature enhances outdoor visibility and makes the Mi Band 8 an intelligent choice for various settings.
The display also boasts a smooth 60Hz refresh rate, a considerable upgrade from the Mi Band 7's 30Hz. This higher refresh rate results in a more fluid and responsive user experience, making interactions with the device noticeably quicker and smoother. There is also an AOD or always-on-display feature, which is useful for viewing time and seeing the menu although it does consume a bit more battery.
Another important feature is the "Smart Notifications" showing on your Mi Band 8 display. Thanks to Xiaomi for giving an upgraded notification system for this new fitness band, as you can access your notifications as it is grouped together. You can also view the notification at the exact time by tapping on the notification.
Watch Faces
The Mi Band 8 offers a range of pre-installed watch faces that add a touch of uniqueness to your smart band. Moreover, the Mi Fit app opens up access to even more watch face options to suit your style.
Games
To keep you entertained and engaged, Xiaomi has included some fun surprises. The Mi Band 8 features pre-installed games like the popular 2048 puzzle game,  Crossing Roads & even cute-looking goal games that provide a bit of entertainment during downtime. 
4. Mi Band 8: Health & Fitness  
150+ Sports Modes

Somatosensory Boxing Course

Multiple Health Monitoring Sensors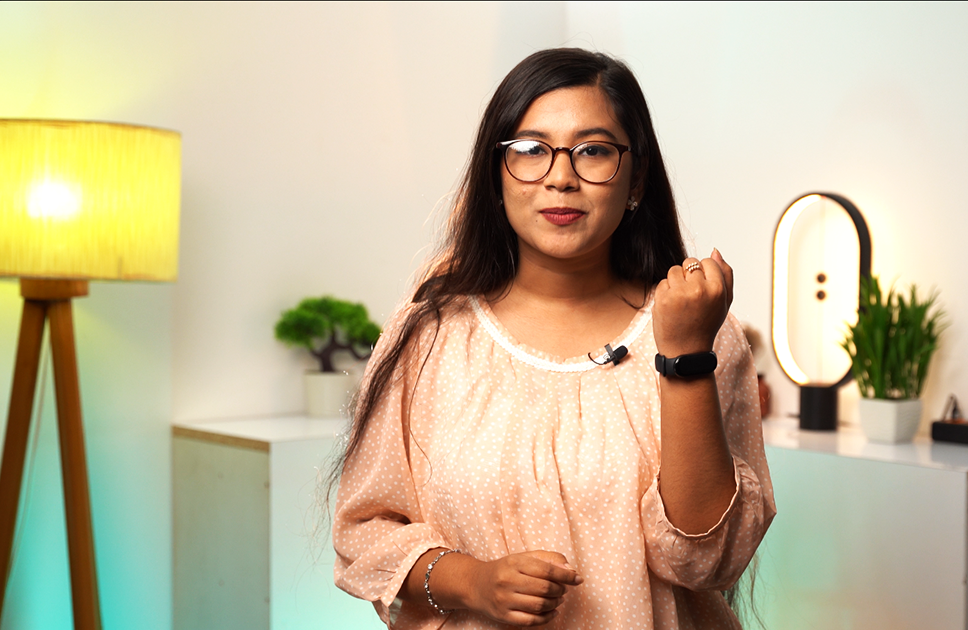 Sports Modes
The Mi Band 8 emerges as a comprehensive health and fitness companion, offering a plethora of features to enhance your well-being and physical activity tracking.
One of the standout aspects is the extensive sports mode selection, featuring over 150+ sports modes, an impressive increase of around 20 compared to the previous Mi Band 7. While these modes cover a wide range of activities, some, like "running, swimming, or jumping rope," are notably more accurate, providing precise data on calories burned.
For workout enthusiasts, the Mi Band 8 offers detailed exercise modes to help you monitor your performance. Although it lacks an auto pause feature, real-life testing has shown it to provide close-to-accurate results, making it a reliable exercise companion.
Somatosensory Boxing Course 
A notable addition is the "Somatosensory Interactive Boxing Master," which adds an element of fun and activity to your fitness routine, allowing you to master the rhythm of boxing anytime, anywhere.
Health Features
In terms of health monitoring, the Mi Band 8 incorporates a range of sensors, including SpO2, Optical Heart Rate Sensor, and a 6-axis Motion Sensor, delivering accurate health data. It also features female menstrual cycle tracking and stress monitoring, proving useful for timely reminders and tracking emergencies.
The intelligent running mode and vitality value score provide further insights into your physical condition, offering a holistic view of your fitness journey. With its comprehensive health and fitness features, the Mi Band 8 is a valuable tool for those looking to stay active and maintain a healthy lifestyle.
5. Mi Band 8: Connectivity & Extra Features
BT 5.1

Payment option

Remote Camera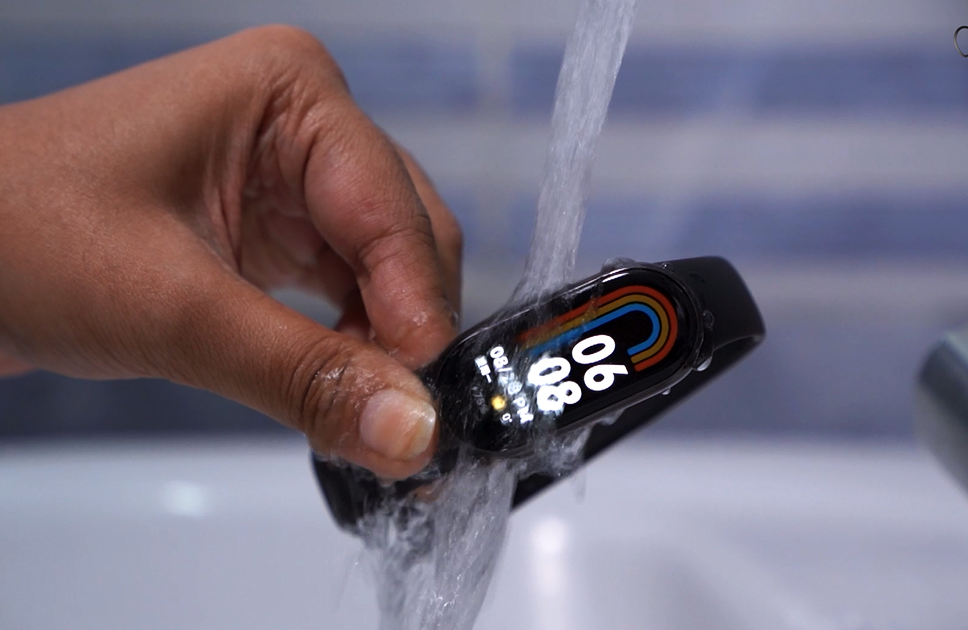 The Mi Band 8 takes connectivity to the next level with its impressive features. Equipped with Bluetooth 5.1 technology, it offers seamless and robust connectivity, ensuring smooth communication with your smartphone and other devices. This ensures a hassle-free experience when syncing data and using apps.
Extra Features
The Mi Band 8 goes beyond health and fitness tracking, offering a range of convenient extra features. You can effortlessly control your music, check the weather, locate your phone, and even access your smartphone's camera remotely, allowing you to capture photos directly from your smart Mi Band 8.
Adding to the convenience is the new "magic payment support", which enables secure and hassle-free payments directly from your Mi Band 8. This feature supports WeChat payments, but it's important to note that it requires the bracelet to be upgraded to the latest system version. These extra features elevate the Mi Band 8's usability, making it a versatile and practical companion for everyday life.
6. Mi Band 8: App & Compatibility
Compatibility 
The Mi Band 8 prioritizes compatibility and convenience in its design. It effortlessly syncs with Android phones running Android 6.0 and higher, as well as iOS devices with iOS 12.0 and above, ensuring a broad user base can fully enjoy its array of features.
Even if you possess a smartphone that's a few years old, rest assured that the Mi Band 8  will seamlessly integrate with it, providing unfettered functionality. Its adaptable compatibility accommodates users with various types of devices.
Mi Fit App
To elevate the user experience, the "Mi Fit" app, accessible on smartphones, acts as a comprehensive fitness companion. It empowers you to meticulously monitor diverse fitness metrics, chart your exercise routes, and establish and reach your fitness objectives, whether your pursuits include walking, hiking, running, cycling, and more.
Moreover, the app delves into sleep tracking, furnishing insights into your sleep patterns, cycles, and even a breathing score. Armed with this wealth of data and analysis, you can make informed choices to enhance your sleep quality and overall well-being. The combined compatibility of the Mi Band 8   and the dedicated app makes it an indispensable tool for health and fitness enthusiasts.
7. Mi Band 8: Battery Life
190mAh battery

16-Day Battery Life

6 Days with AOD
The Mi Band 8 boasts an impressive 190mAh battery, a noteworthy upgrade from its predecessor, the Mi Band 7. The increase of 10mAh might not seem a huge upgrade, but thanks to Xiaomi for bringing the fast-charging feature. 
With the Mi Band 8, you can now enjoy a swift 100% charge in just around 60 minutes or in 1 hour, ensuring that you spend more time using your device and less time waiting for it to charge.
In terms of battery life, the Mi Band 8 offers exceptional performance. Officially, it promises an impressive 16 days of battery life under typical usage conditions and 6 days with Always-On Display (AOD) enabled. 
However, real-world usage may vary. Users who actively engage with all the health features and make extensive use of the physical exercise features can still expect a commendable 7 to 8 days of battery life.
Charging the Mi Band 8 is a breeze with its newly designed magnetic pogo pin connector. This connector effortlessly attaches to your Mi Band 8 and delivers fast charging. 
It's important to note that the unique design of the connector means it doesn't work well with other pin chargers, so be sure to keep it safe and use the provided charger for optimal performance. If you're a fitness enthusiast or just need a reliable fitness tracker, the Mi Band 8's battery features ensure that it will keep up with your active lifestyle.
8. Mi Band 8: Specifications
And despite all the features understanding, if you are looking for a more technical aspects view of the Mi Band 8 review, here are all the major technical specifications of the mi Band 8:
Specs
Mi Band 8

Display

1.62″

AMOLED Display, 192×490 pixels, 60Hz Refresh Rate, 326PPI, 600nits peak brightness

Dimensions &




Weight

48 x 22.5 x 10.99 mm

27g

Protection & Design

5ATM water resistance,




2.5D Glass, metal frame




*Quick-release straps*

GPS

NO

Compatibility

Android phones Android 6.0 and above

iOS phones iOS 12.0 and above

Language

English, Simplified Chinese, Traditional Chinese 

Sensors

Optical Heart Rate and SpO2 Sensor, 6-axis Motion Sensor

Health Features

Daily Activity Reminder, Heart Rate Monitor, Sleep, Stress, Blood Oxygen, Female Menstrual Cycle Reminder, Breathing Training

Sports

150+Sports Mode, Running Course, App Somatosensory boxing Course

Connectivity

Bluetooth:

5.1

Battery

190mAh




*Magnetic Pogo Pin Charger*

Battery Life

Typical Mode- 16 Days




AOD Mode- 6 Days

Colors

Bright Black, Light Gold
9. Verdict
Long story short, the Mi Band 8 emerges as a compelling choice, having an impression on both fitness enthusiasts and health-conscious individuals. Its reliable performance vides close-to-accurate results, delivering value that's hard to beat in its budget-friendly price range.
The updated design and display, coupled with fun features, make it an enticing position for the masses. However, it's worth noting that the absence of a calling feature may be a drawback for some users, with only reminders available. 
Additionally, an auto-pause session option post-exercise completion would have been a welcome addition.
Nonetheless, the Mi Band 8's stunning aesthetics and robust hardware make it a standout option for those seeking a cost-effective fitness-tracking solution. It strikes a harmonious balance between style, functionality, and affordability.
Get the Mi Band 8, if
You want a small and lightweight fitness band;

You need a gorgeous design & a Smooth AMOLED panel;

You require a new fitness band which has fun features.
Check Latest Price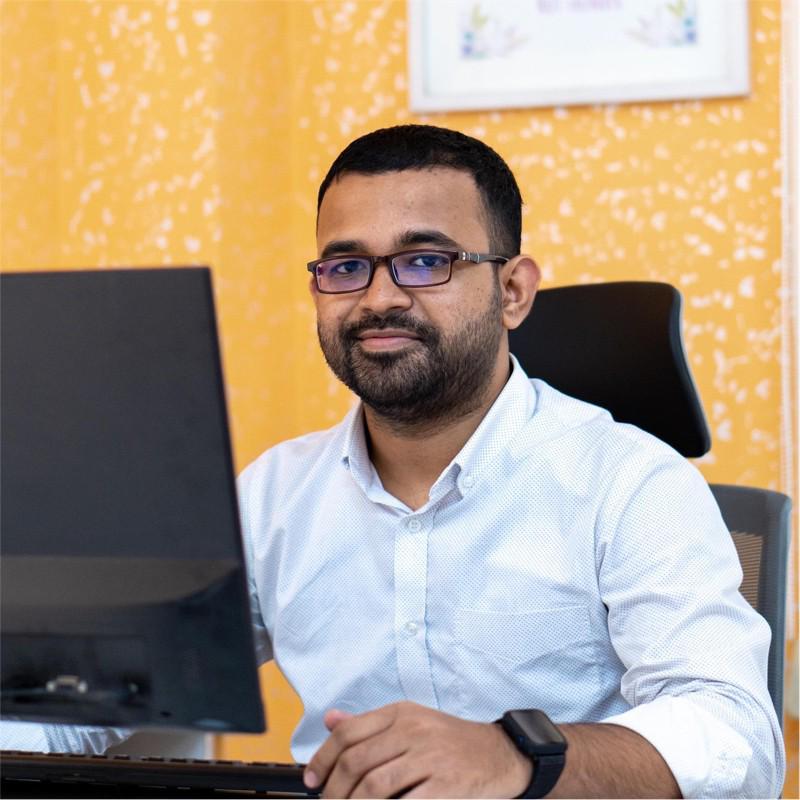 Mohammad Shariful Islam is the CEO and MD of Apple Gadgets, a leading e-commerce and retail chain for gadgets in Bangladesh. He has a passion for technology, entrepreneurship, and holds a decade of experience in gadget E-Commerce. He's committed to providing the best possible shopping experience for customers by delivering the latest and trendy gadgets.