iPhone 15 Review: Updated Camera & Type-C Charging!
September has arrived, and with it comes Apple's latest additions to its ecosystem. While the Pro models receive fresh design changes, the iPhone 15 enters the scene with a blend of updated features, including an improved chipset, enhanced display, extended battery life, and a handful of camera improvements. 
While its appearance may not have undergone a drastic overhaul, there's plenty of excitement under the hood. So, what's in store for eager Apple enthusiasts? Let's embark on today's review of the iPhone 15 and delve into the finer details of what it brings to the table.
With Apple's commitment to innovation and user satisfaction, there's always something to look forward to with each new iPhone release, and the iPhone 15 is no exception.
Table of Contents:
1. iPhone 15: What's NEW?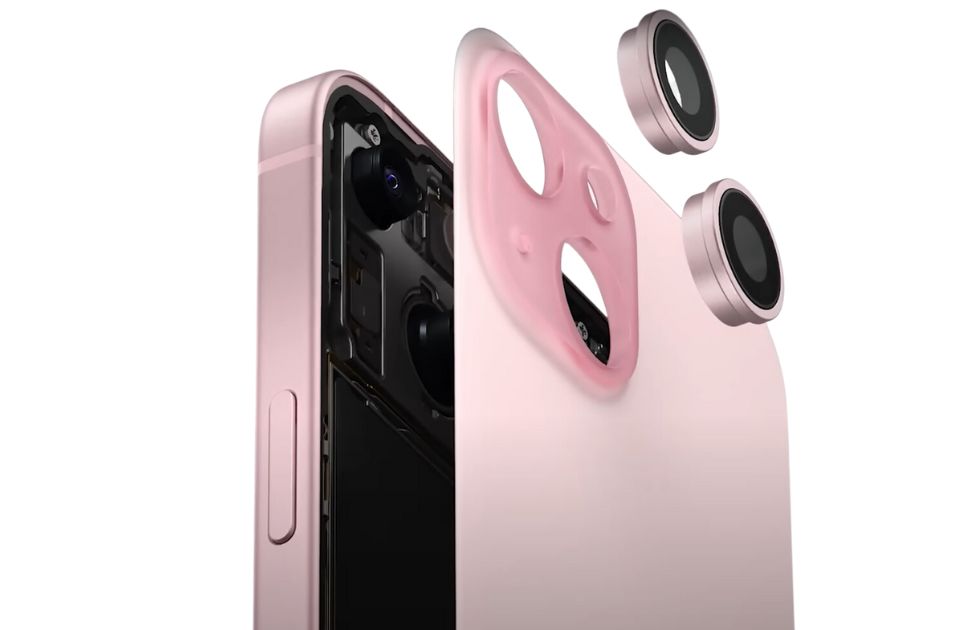 A16 Bionic, 4 Nanometer Chip
Dynamic Island Instead of Notch
New Portrait Mode Camera Feature
Check the latest price of iPhone 15
2. iPhone 15: Pros & Cons
Before jumping into the overall iPhone 15 review, here's a quick heads up about the iPhone 15's good and bad sites:
Pros:
  Cons:

👍 Fantastic bright display with 2000nits peak;

👍 A16 Bionic Powerful processor;

👍 Bigger battery provides longer Usage;

👍 Spectacular 48MP Camera.

👎 No USB-3.0 Speed as Pro Models;

👎 Price Upgrade From Last Year.
3. iPhone 15: Design & Build
Aluminum design

Ceramic Shield front

Color-infused glass back

IP68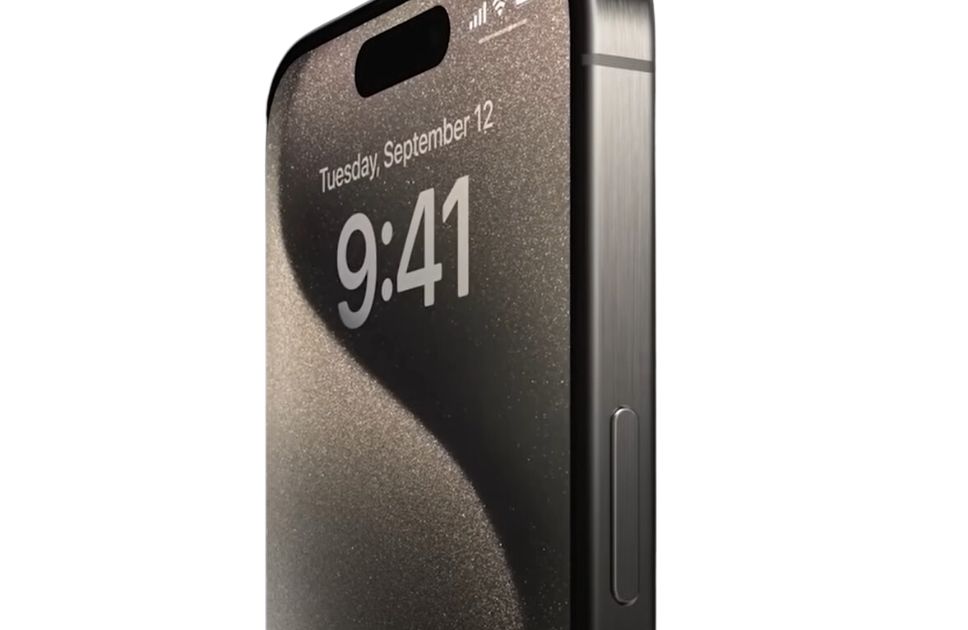 When it comes to the design and build of the iPhone 15, Apple has chosen to stick with a familiar formula, retaining many elements from the previous iPhone 14 model. The camera placement and overall build remain quite similar, offering continuity in the design language. 
While there aren't any major design overhauls, there are subtle changes, including a slight curve that's barely noticeable. The buttons and haptic touches are consistent with previous models, providing a familiar and user-friendly experience.
The iPhone 15 does introduce some new light colors, such as Black, Blue, Green, Yellow, and Pink. While these colors may appear slightly subdued, they still add a touch of variety to the lineup.
However, some users may miss the more charismatic Red and Yellow options from the iPhone 14.
In terms of build quality, the iPhone 15 features an aluminum design with a ceramic shield front and color-infused glass, offering a comfortable and premium feel in the hand. It's also equipped with IP68 water protection, allowing it to withstand water immersion up to 6 meters for 30 minutes, providing some peace of mind in case of accidental spills or splashes.
4. iPhone 15: Display
The new iPhone 15 presents an impressive display, including the much-appreciated "Dynamic Island" feature carried over from the previous year's model, making its way to all iPhone variants.
Sporting a 6.1-inch OLED display with a resolution of 1179 x 2556 pixels, the iPhone 15 maintains the same high-quality screen as its predecessor, the iPhone 14. This sharp display, coupled with HDR10 support, ensures stunning content viewing. 
With Dolby Vision compatibility, it takes movie watching and Netflix streaming to the next level, delivering a cinematic experience right in the palm of your hand. Although it is a smaller display, there's still an option if you want to switch to the iPhone 15 Plus which has a larger 6.7-inch OLED display, you can check out the iPhone 15 Plus review as well to find out more. 
One significant improvement comes in the form of enhanced peak brightness, increasing from last year's 12 nits to an impressive 2000 nits. This substantial 60% boost in brightness ensures a more vibrant and readable display, even in bright outdoor conditions. To protect this amazingly bright display outdoors, you get ceramic shield glass protection, offering peace of mind against everyday wear and tear.
The Dynamic Island feature takes the user experience a step further by providing quick access to apps like Uber, music, and flight details in a mini info format, making the display both functional and engaging. Overall, the iPhone 15's display is a standout feature that complements its overall package beautifully.
5. iPhone 15: Camera
48MP Main Camera

12MP Ultrawide

4K Recording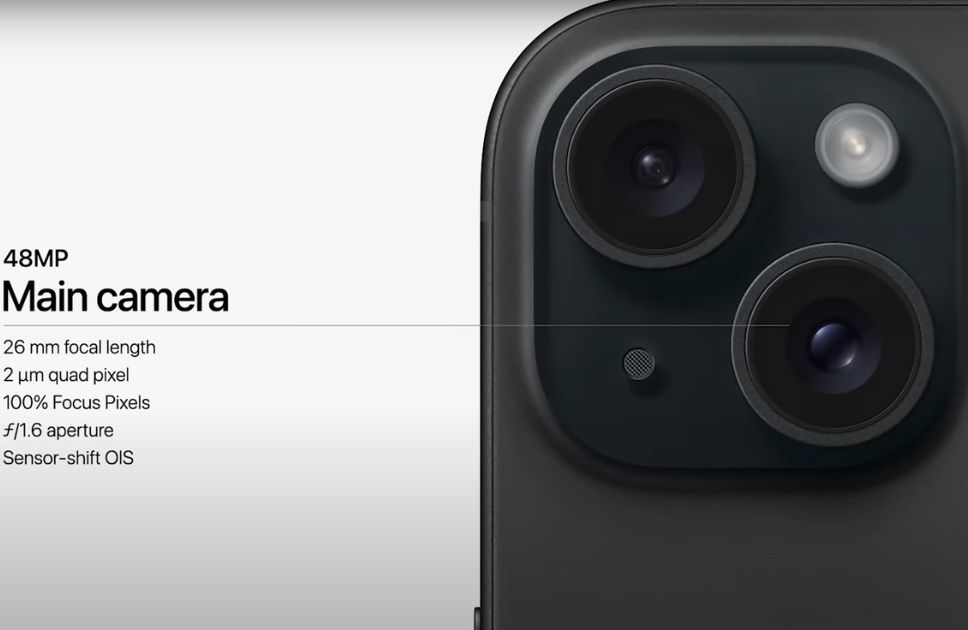 The camera system of the iPhone 15 enhances your photography and videography experiences significantly. With dual 48MP wide and ultrawide sensors on the rear, alongside a 12MP front camera, it ensures exceptional shots from various perspectives.
The 48MP wide sensor from Sony, featuring an f/1.6 aperture, excels in daylight photography, rendering accurate colors and a well-balanced dynamic range. Notably, this primary camera includes larger pixels and high-end sensor-shift stabilization, an upgrade from the iPhone 12, resulting in improved image quality and stability.
Furthermore, the portrait mode introduces an innovative "auto depth sensing" feature, automatically detecting subjects and capturing the necessary depth information for future use.
The 12MP ultrawide sensor, equipped with an f/2.4 aperture, captures stunning outdoor shots with a broader field of view. This lens delivers impressive detail, accurate colors, and a balanced dynamic range. It also offers 2x telephoto capabilities and 4x optical zoom for closer shots, all benefiting from the upgraded chipset within the iPhone 15.
Video recording capabilities are impressive, with both front and rear cameras supporting up to 4K resolution. The iPhone 15 goes beyond the iPhone 12's limitations, offering 4K at 60fps for smoother, high-quality video capture.
Selfies taken with the 12MP front camera, complemented by the SL 3D snapper, appear sharp and vivid. The depth map enables a pleasing background blur for professional-looking self-portraits.
Nighttime photography is enhanced with "Night mode with time-lapse," delivering well-lit, detailed shots in low-light conditions thanks to faster processing and exposure times ranging from 1 to 2 seconds.
6. iPhone 15: Performance
A16 Bionic (4nm)

6-Core GPU

5-Core GPU

16-Core Neural Engine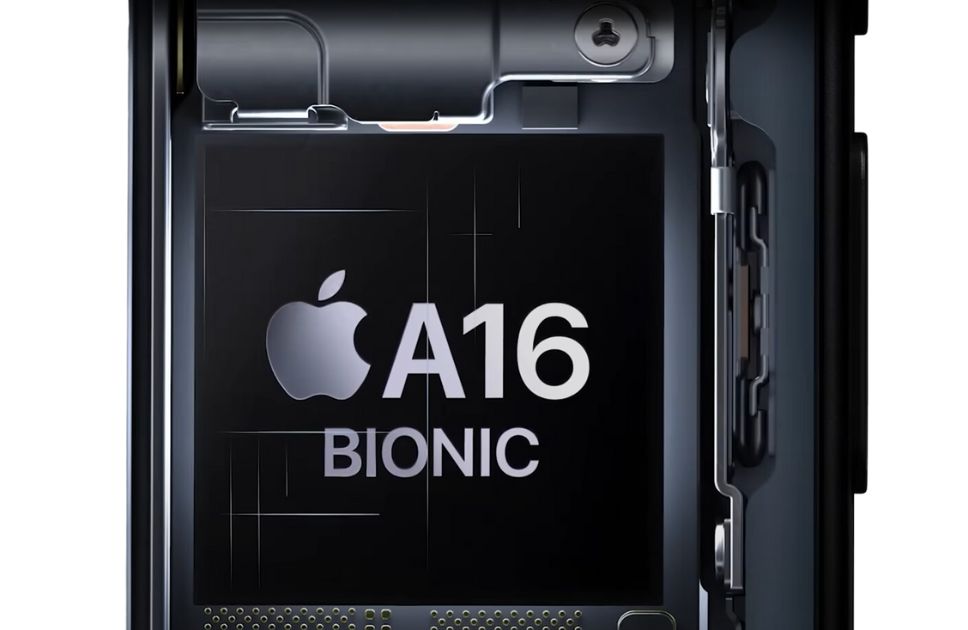 The iPhone 15 offers outstanding performance, catering to the demands of both professional gamers and intensive tasks. It's equipped with the new A16 Bionic chip, which boasts a 4-nanometer architecture, a notable improvement from the A15 found in the iPhone 14 with a 5-nanometer design. This chipset delivers impressive capabilities for gamers and content creators.
With its impressive 16 billion transistors and a faster 6-Core CPU, featuring a HEXA-Core 3.46GHz processing power (compared to last year's 3.23GHz), it's 6% faster than the iPhone 14. This enhanced CPU effortlessly handles demanding workloads, ensuring smooth and lag-free experiences.
The advanced 5-Core GPU takes graphics processing to new heights, resulting in stunning visuals and seamless gameplay for the latest video games. The increased memory bandwidth provides gamers with a competitive edge. Additionally, the 16-core neural engine handles machine learning tasks, such as on-device voice recognition.
The iPhone 15 Pro excels in power efficiency, maintaining peak performance even during continuous gaming sessions with resource-intensive games like Hearthstone and COD-Mobile, thanks to the potent A16 Bionic 4-nanometer chip, 6GB of memory, and the latest NVMe storage solution. However, it's worth noting that the base iPhone 15 model is limited to 512GB storage and lacks a 1TB option.
Enjoy the exceptional visual and audio performance with the iPhone 15 Pro, featuring Dual Stereo Dolby Atmos speakers and Dolby Vision support for a captivating streaming experience on platforms like Netflix.
There is sad news though, the absence of USB-C 3.0 means data transfer speeds remain the same as the previous iPhone 14's lightning cable, sticking to USB-2.0 instead of the faster Pro models' USB-C option.
7. iPhone 15: Software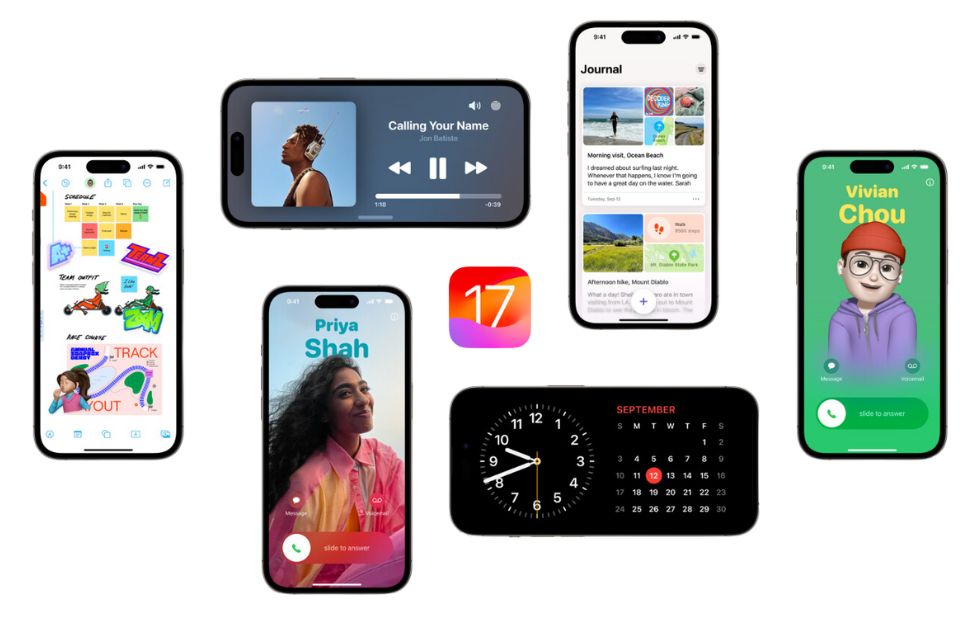 The iPhone 15 brings an array of exciting software features, powered by the fascinating iOS 17. Whether you opt for the smaller or larger model, you're in for a treat. The smaller iPhone 15, in particular, shines with its gorgeous display, and the software upgrades make it even more enticing.
With iOS 17, you'll find new widgets and personalization options that allow you to tailor your device to your liking. The communication apps offer more intuitive interactions, while AirDrop simplifies sharing, making it a breeze to share content effortlessly.
Text input gets a boost with improved intelligence, and the addition of Journal and StandBy features adds new dimensions to your digital experience. Personalized contact posters and eye-catching typography give your contacts a fresh look, making communication more engaging.
FaceTime introduces audio and video messages, and if you're a fan of stickers, you'll have a blast creating live stickers to express yourself uniquely. The standout feature is StandBy, which offers a full-screen experience with glanceable information designed to be viewed from a distance.
8. iPhone 15: Battery Life
Type-C Port

20W Fast Charging

15W Wireless Magsafe & 7.5 Qi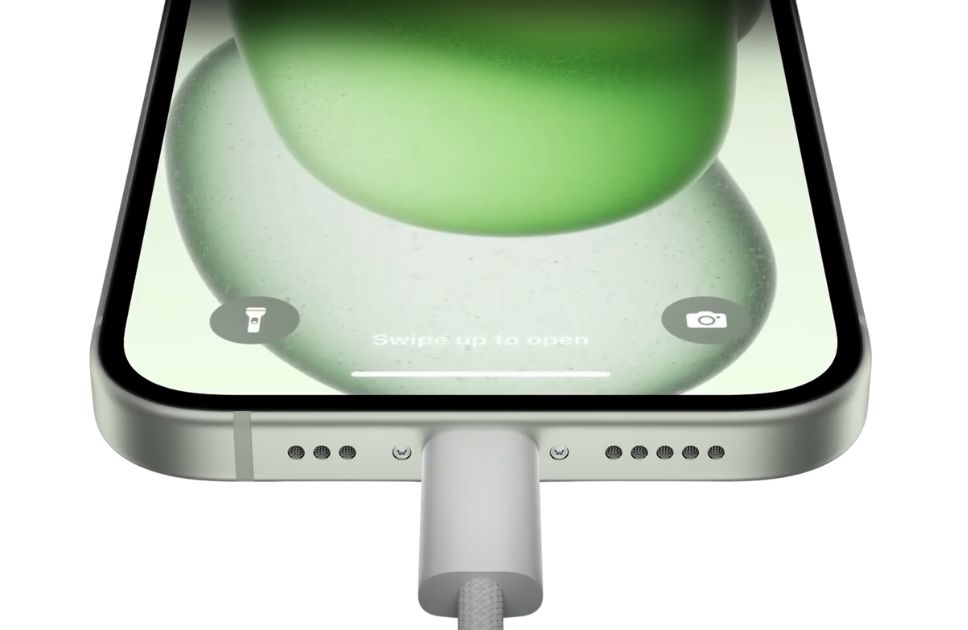 The iPhone 15 introduces substantial improvements in battery life, ensuring users can enjoy their devices for extended periods without the worry of battery depletion. With a 19% increase in battery capacity, going from 3240mAh in the iPhone 14 to 3877mAh in the iPhone 15, the device delivers enhanced performance and longevity.
This increase in battery capacity results in tangible benefits for users. The iPhone 15 provides an additional 2 hours of video playback and 4 hours more of video streaming compared to its predecessor, allowing for uninterrupted entertainment on the go.
Regarding charging, the iPhone 15 supports 20W fast charging, and higher fast chargers, as recommended by Apple. While there's no charger included in the box, the new "Type-C" charger, purchased separately, can provide a 50% charge in just 30 minutes, ensuring efficient and rapid charging when needed. Wireless charging is also available, offering up to 15W of magsafe wireless & 7.5W Qi wireless charging capability.
For users seeking prolonged battery life, the iPhone 15 offers a long-endurance mode that extends usage time. With this mode enabled, the device can deliver a minimum of 80 hours of battery life and 20 hours of video playback, enabling extended usage without frequent charging.
9. Overall Specs
While still understanding all the significant details inside the iPhone 15 review, here are the more technical specifications of the iPhone 15 below:
Specs
iPhone 15

Display

6.1‑inch Super Retina XDR OLED, HDR10, Dolby Vision, (86.4% screen-to-body ratio), 1170×2556 resolution (461ppi),

2,000 nits

peak

Protection

Aluminum design

Ceramic Shield front

Color-infused glass back

WaterProof: IP68 (6meters for 30Min)

Camera

Main:

48 MP

Main, f/1.6

         12 MP  Ultrawide, f/2.4,120°  

Video: 4K@24,30,60fps, Dolby Vision HDR
Front: 12MP f/1.9, PDAF, SL 3D (biometric sensor, depth)

Video: 4K@24/25/30/60fps, 1080p@30/60/120fps, gyro-EIS, HDR , Cinematic (4K 30fps)

Platform

OS:

iOS 17

CPU: A16 Bionic (4nm), (6-Core CPU)

GPU: Apple GPU (5-core graphics)

Neural Engine: 16-Core

RAM

6GB 

ROM

128GB, 256GB, 512GB

Technology: NVme

Battery

3,877mAh, 20W Wired (& Higher), 15W Magsafe, Qi Wireless 7.5W

Audio

Dolby Atmos,

Spatial Audio, Built‑in stereo speaker

Connectivity

5G,

LTE, Bluetooth 5.3, USB-C 2.0

Colors

Black, Blue, Green, Yellow, Pink
10. Verdict
In the last few words, the iPhone 15 brings a handful of notable new features this year, but it comes at a premium price point. If you're already an iPhone user, the upgraded battery life, improved camera features, and faster chipset make it a sensible choice for an upgrade.
However, it's important to note that there are no significant design improvements, and the build quality remains consistent with previous models. The introduction of Type-C is a welcome addition, but the charging speed remains unchanged.
Additionally, there's a price increase from the previous year, so while the iPhone 15 is a solid option for those in need of a new device, it might not be a worthy upgrade for those who switch phones frequently.
Ultimately, the iPhone 15 caters to Apple enthusiasts seeking an enhanced iPhone experience, but the decision to upgrade should be based on individual needs and preferences.
Get the iPhone 15, if:
> You want a new iPhone with a better battery;
> You need a brighter display on an iPhone;
> You require the power of an A16 bionic chip.
Check latest Price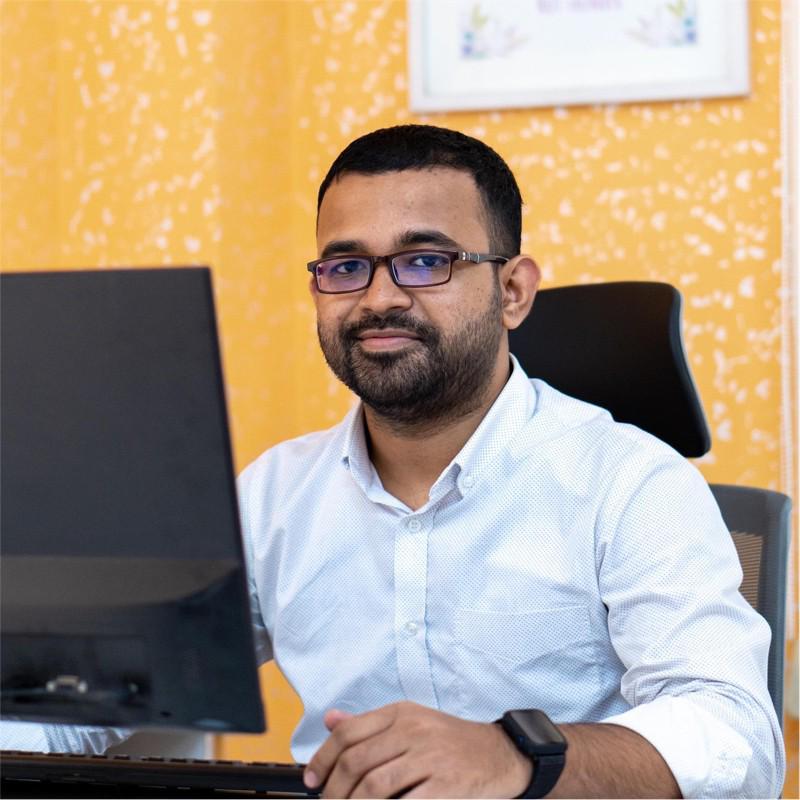 Mohammad Shariful Islam is the CEO and MD of Apple Gadgets, a leading e-commerce and retail chain for gadgets in Bangladesh. He has a passion for technology, entrepreneurship, and holds a decade of experience in gadget E-Commerce. He's committed to providing the best possible shopping experience for customers by delivering the latest and trendy gadgets.