Anker Soundcore Liberty 3 Pro ANC Review: Quality Sound With Flagship Price!
Introducing the Soundcore Liberty 3 Pro, the latest gem in Soundcore's esteemed pro lineup, promising an impressive fusion of audio excellence, noise cancellation prowess, and extended battery life. 
Building upon the solid foundation of its predecessor, the Liberty 2 Pro, this iteration raises the bar with enhanced codec support, ensuring an even richer sonic experience. 
The renewed design caters to users who cherished the Previous Model while offering upgraded battery longevity. 
The question lingers: does the Liberty 3 Pro truly usher in a new era of premium earbuds? Today's review delves into the heart of its sound architecture and overall craftsmanship to ascertain its market-defining potential. 
In today's Anker Soundcore Liberty 3 Pro ANC Review, let's go a bit deeper into its overall sound design and performance, and uncover whether the Liberty 3 Pro stands as a genuine contender in the realm of quality earbuds.
Table of Contents:
1. Anker Soundcore Liberty 3 Pro ANC: Key Features
Ergonomic and Fusion Comfort Design 

Up to 32 Hours of Playtime

With ACAA 2.0 You Get the Premium Sound Quality

Multiple Connections for 2 devices

Transparency Mode lets you be Aware of your Surroundings

Comes with HearID ANC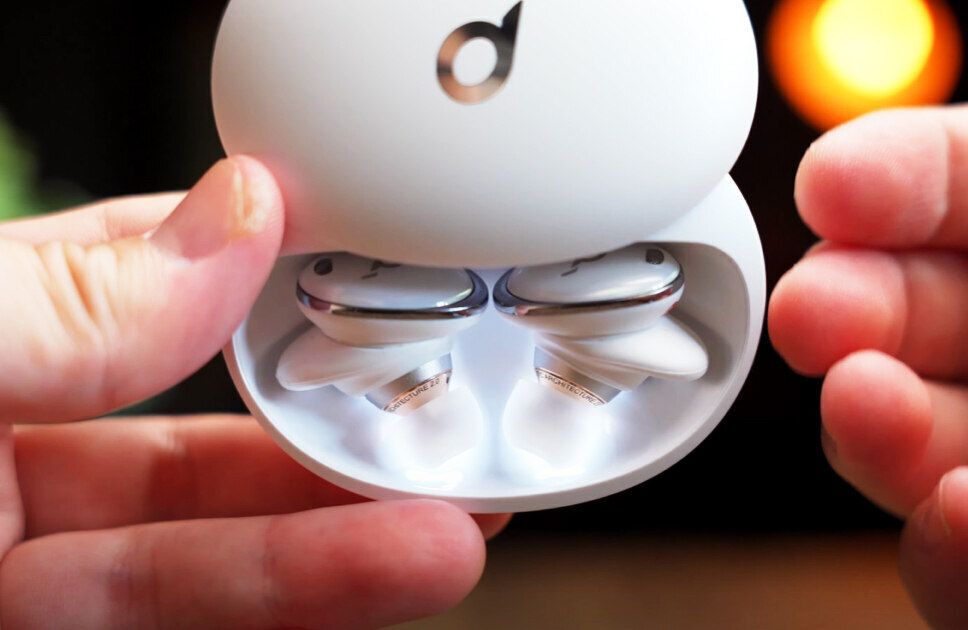 2. Anker Soundcore Liberty 3 Pro ANC: Pros & Cons
Pros:
  Cons:

👍 Great Design for Perfect Fit; 

👍 Amazing ANC ensures premium Sound; 

👍 Comes with Hi-Res Audio & LDAC;

👍  IPX4 Water Resistance.

👎 Only focused on bass lovers;

👎 Few Connectivity issues.
Check the Latest price of Anker Soundcore Liberty 3 Pro ANC
3. Anker Soundcore Liberty 3 Pro ANC: Design & Build
Durable & Scratch-Resistance Design

Extra Eartips

IPX4 Water Resistance



Design
The Soundcore Liberty 3 Pro encapsulates its essence in three words: exceptional, unique, and solid, captivating with its initial visual appeal. The case itself is a testament to its thoughtfully engineered design, featuring a sleek Soundcore logo on the lid, a practical type-C port at the rear, and an ingenious sliding mechanism that elegantly unveils the earbuds.
While the Liberty 3 Pro's earbuds echo the design lineage of the Liberty 2 Pro, a marked evolution is evident. The addition of a lustrous finish atop the earbuds, where the Soundcore logo gleams in gold plating, exudes a touch of sophistication. 
Removable wingtips and ear tips are removable and come in small, medium, and large sizes within the package, not only enhancing comfort but also enabling a personalized fit.
Color
Soundcore's attention to detail shines through, with the earbuds adorned in four captivating colors, most notably the stylish silver and purple options. 
Build
In terms of build quality, the earbuds come with a durable coating to reduce scratches. Liberty 3 Pro is remarkably lightweight at just 6 grams, the Liberty 3 Pro offers a secure fit, complemented by the compact 58.9-gram case that conveniently slips into a jeans pocket. 
Factor in the IPX4 water resistance, providing protection against moisture and sweat, and the Liberty 3 Pro becomes an ideal companion for active individuals, particularly runners and fitness enthusiasts.
4. Anker Soundcore Liberty 3 Pro ANC: Control & App Usage
Touch Control

SoundCore App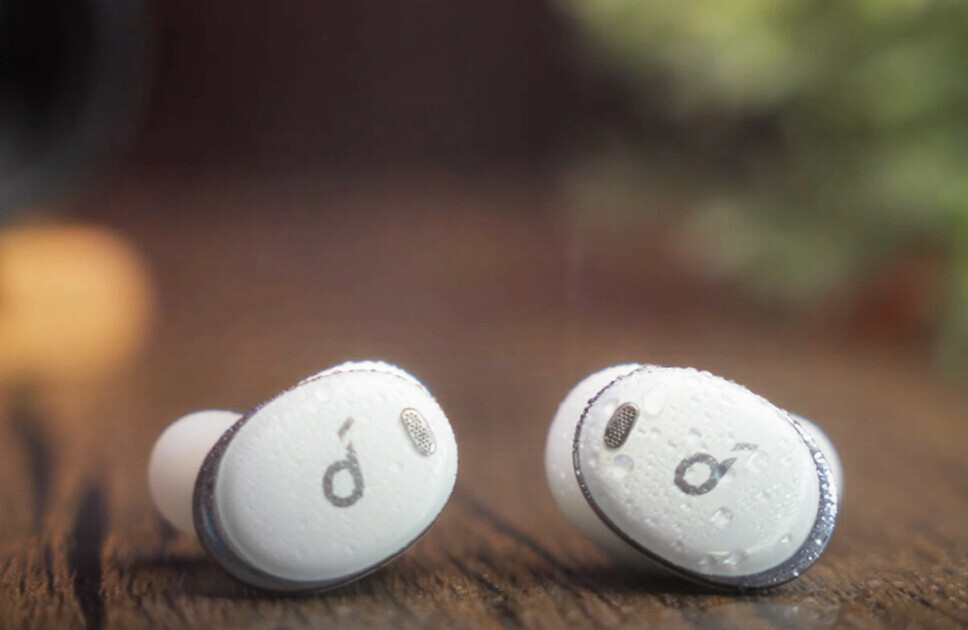 Touch Control
Navigating the Soundcore Liberty 3 Pro is a breeze, with intuitive touch controls offering effortless command over various functions. A simple double tap on the right earbud initiates play or pause, while the left earbud summons the next track with the same gesture. 
For swift call management, a double tap on either earbud answers or ends calls, while holding either bud dismisses incoming calls promptly.
Enhancing user convenience, the Liberty 3 Pro allows quick toggling between ANC, transparency, and normal modes. Holding either earbud for two seconds smoothly transitions between these modes, providing adaptable audio experiences tailored to your surroundings.
Voice assistance is just a press away – a one-second hold on either earbud activates Siri or Google Assistant, catering to seamless voice commands. 
App Usage
The Soundcore App complements this experience with a user-friendly interface, accessible on both Google Play Store and Apple's App Store. Within the app, detailed battery percentages for both earbuds and the case offer precise monitoring. The Soundcore App also features a HearID test, allowing you to calibrate audio sensitivity based on your preferences.
The app further empowers users by providing touch control customization, granting the ability to remap touch gestures and even deactivate single tap functionality for complete control. Sound aficionados can revel in the Soundcore App's sound effects section, replete with 3D surround sound, customizable EQ modes, and the signature Soundcore bass-rich profile.
In essence, the Soundcore Liberty 3 Pro not only offers seamless touch controls for everyday use but also complements your experience with a comprehensive and user-friendly app, putting an array of sound customization and management tools at your fingertips.
5. Anker Soundcore Liberty 3 Pro ANC: Overall Performance
10.6mm Dual Driver

ACAA 2.0

HearID ANC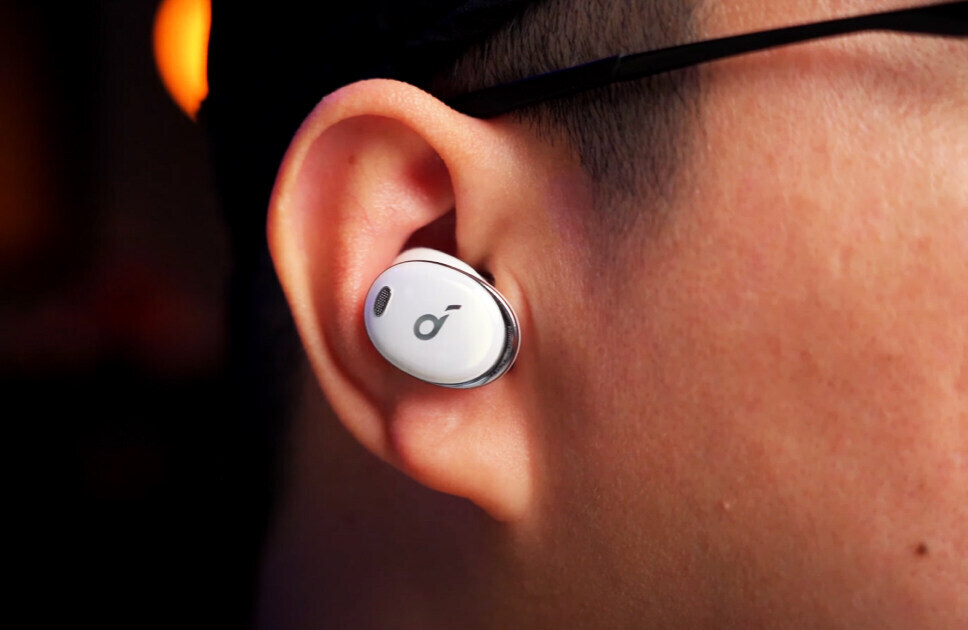 Sound Quality
The Soundcore Liberty 3 Pro delivers an outstanding auditory experience, building on the legacy of its predecessors while introducing cutting-edge enhancements. Equipped with a robust 10.6mm dual driver configuration, the Liberty 3 Pro shines with resounding sound quality, particularly catering to bass enthusiasts with its punchy low frequencies.
This earbud's prowess is further elevated by the inclusion of ACAA 2.0 coaxial driver technology, resulting in a premium sound that elevates mids by 150% and treble by a staggering 460%, crafting an immersive music-listening journey. 
Tracks like "Seven Nation Army" by The White Stripes come alive, characterized by punchiness and captivating realism. The 3D surround sound amplifies this immersive sensation, creating an enveloping audio environment.
ANC
The HearID ANC offers commendable active noise cancellation with three levels of noise reduction, particularly excelling in bustling environments when set to high. Tailored to your ears and surroundings, the ANC optimizes noise isolation for optimal results.
Transparency mode offers the flexibility to switch from ANC to better engage with your surroundings. Vocal mode further enhances conversations by reducing low-frequency noise while amplifying voices, facilitating seamless interaction.
Calling & Microphone
Calling performance is notable, with the Liberty 3 Pro's ANC providing effective noise isolation. The 6 microphones, complemented by AI-uplink noise reduction, deliver clear call quality without noticeable lag.
Gaming & Latency
While the Liberty 3 Pro isn't primarily designed for gaming, it offers respectable performance, albeit with slight latency issues in high FPS games like Fortnite or PUBG Mobile. While not recommended for competitive gaming, it can certainly enhance the experience for casual gaming.
In essence, the Soundcore Liberty 3 Pro manifests as a powerhouse, delivering impressive sound, advanced noise reduction, and commendable call quality. While its gaming capabilities may not match dedicated gaming headsets, its well-rounded performance elevates it as a versatile and immersive audio companion.
6. Anker Soundcore Liberty 3 Pro ANC: Connection & Compatibility
Bluetooth 5.2

Multipoint Connection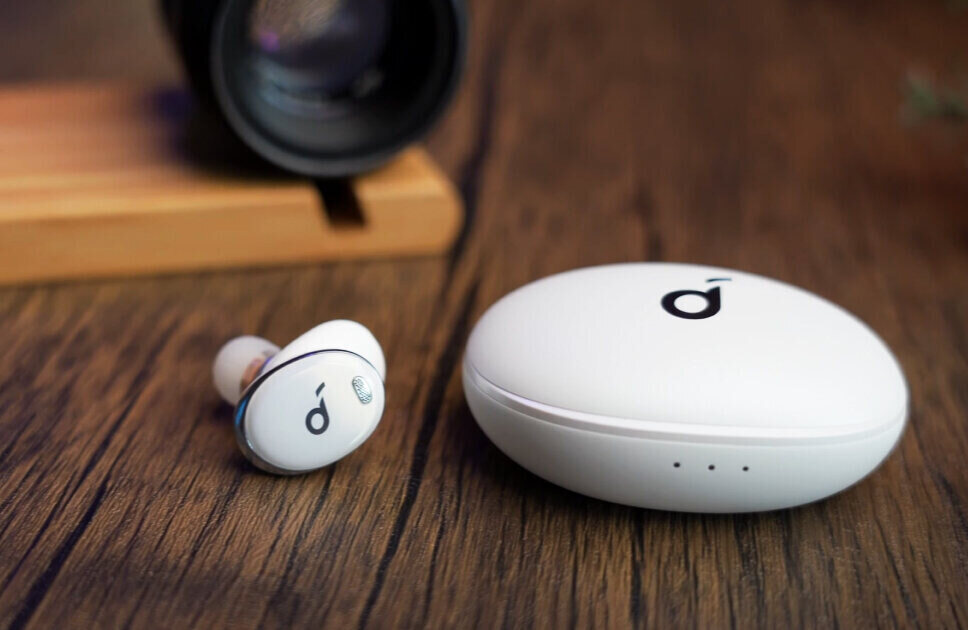 The Soundcore Liberty 3 Pro offers seamless connectivity and enhanced compatibility, making the pairing process effortless. To initiate pairing, a simple 5-second press on both touchpads activates pairing mode, indicated by an audible tone. Connecting to a second device is equally straightforward through the Bluetooth menu or the Soundcore app's "Bluetooth manager."
This earbud introduces advanced audio codecs, including LDAC and Hi-Res, Audio Wireless quality sound. LDAC, a highlight, Optimizes data transfer to preserve intricate details, elevating sound quality to new heights.
Bluetooth 5.2 ensures a stable and efficient connection, and the Liberty 3 Pro supports multipoint connectivity, enabling audio switching between two devices simultaneously. However, it's important to note that the premium LDAC feature is not available in multipoint mode.
Compatibility extends to Android devices, requiring Android 8.0 or newer to fully leverage the Liberty 3 Pro's capabilities. This ensures a wide range of users can experience enhanced sound and connectivity options.
Compatibility
In terms of compatibility, the Galaxy Buds 2 Pro caters to a wide range of users. Android phone owners with version 8.0 or higher and devices with more than 1.5GB of RAM can effortlessly connect to the Buds 2 Pro. 
Additionally, iPhone users can also enjoy the benefits of these earbuds. For optimal connectivity, it is recommended to pair the Buds 2 Pro with the latest iPhone models that already support Bluetooth 5.3.
7. Anker Soundcore Liberty 3 Pro ANC: Battery Life
15 Minutes Charge 3-hour battery

8 Hour For Earbuds And 32 Hours with Case

Qi- WirelessCharging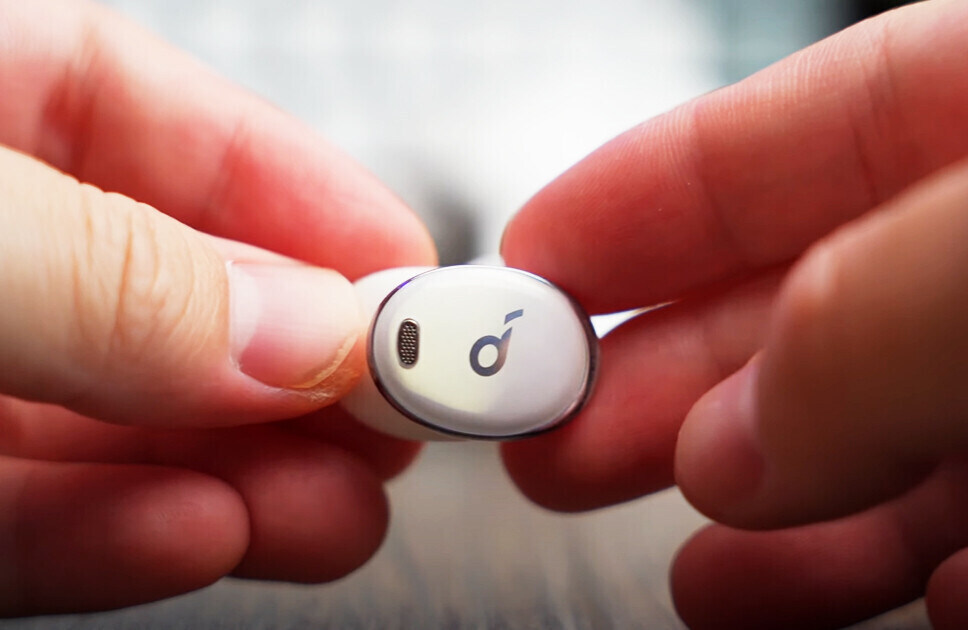 The Soundcore Liberty 3 Pro boasts a commendable battery performance that caters to your daily needs. With Active Noise Cancellation (ANC) enabled a full charge ensures approximately 6 hours of uninterrupted usage, a duration perfectly suited for a productive workday. However, opting to forgo ANC extends this span to an impressive 8 hours, allowing for extended listening sessions.
The inclusion of high-resolution audio settings and LDAC, while enhancing your auditory experience, does impact battery consumption. The Liberty 3 Pro intelligently balances premium features with power efficiency, ensuring you derive the most from your device without compromising longevity.
For those moments when time is of the essence, a mere 15-minute fast charge gives the earbuds around 3 hours of playback. It's worth noting that the Liberty 3 Pro's packaging includes a Type-C cable, and the case supports both wired and Qi-wireless charging, providing convenient options for replenishing the battery.
In total, the accompanying case offers a substantial 32 hours of battery life, a remarkable feat that caters to your audio needs throughout the day. While achieving a full charge for the case takes around 3 hours with type-c cable and 4 hours with wireless chargers, the convenience of wireless charging and the supplied Type-C cable contribute to a hassle-free charging experience.
However, you should keep a charger handy, especially during extended travel or when engaging in power-intensive features like high-end ANC and LDAC. The Soundcore Liberty 3 Pro's battery prowess ensures a reliable and enjoyable auditory journey, though prudent battery management remains vital for those embracing the full range of premium offerings.
8. Anker Soundcore Liberty 3 Pro ANC: Specs
While still understanding all the significant details inside the Anker Soundcore Liberty 3 Pro ANC review, here are the more technical specifications of the "Anker Soundcore Liberty 3 Pro ANC" below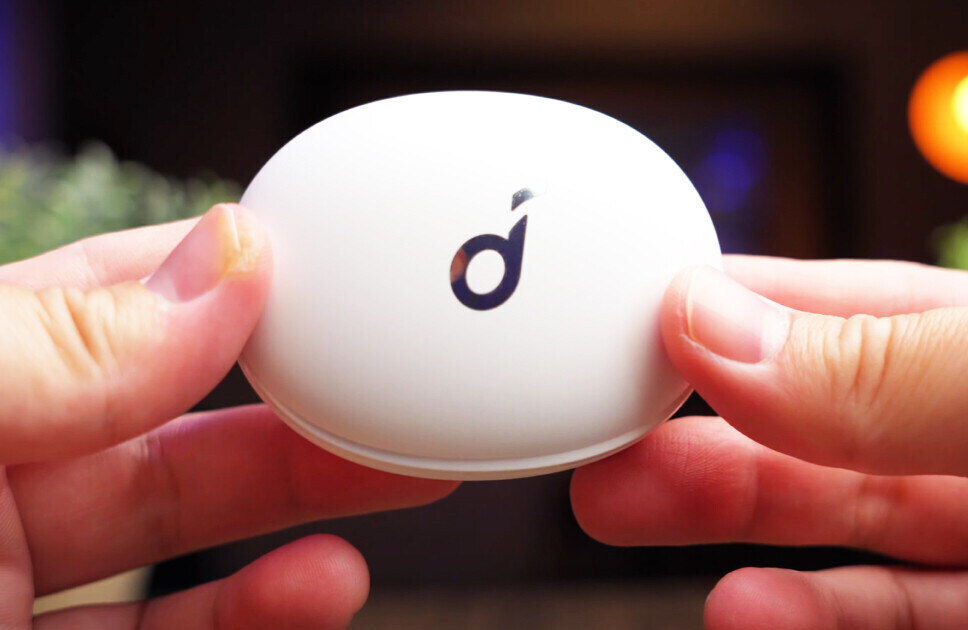 Specs
Anker Soundcore Liberty 3 Pro ANC

Build

Comfortable Design With Extra Eartips




Durable and scratch-resistant.




Water/Sweat-Resistant

Dimensions

5.94 x 1.85 x 5.94 inches

Item Weight- 2.08 ounces

Sound Quality

Golden sound via 10.6mm coaxial dual driver technology (ACAA 2.0) and personalized active noise canceling (HearID ANC)

Calling

6 microphones + AI-uplink Noise Reduction

Transparency Mode

Battery Life (PlayTime)

15 Minutes: 3 Hours of Listening




Up to 8 Hours On a Single Charge (Buds Only)

With Case: 32 Hours

Charging

USB Type-C To Charge

Wireless Charging
2 Hour to Full Charge

Connectivity

Bluetooth 5.2

Compatibility

Android 8.0 And Further

MultiPoint Connection

Yes, Up to 2 Devices

Codecs Supported

LDAC, AAC, SBC

Colors

Midnight Black, Frost White, Dusk Purple, Fog Gray
9. Verdict
In short, the Soundcore Liberty 3 Pro emerges as a commendable choice, showcasing remarkable strides in battery life and audio excellence. With upgraded codecs, the device retains its sleek design while elevating performance.
For audiophiles who prioritize top-tier sound and seamless call quality, the Liberty 3 Pro stands as an enticing option. However, it's worth noting that while the Active Noise Cancellation (ANC) holds its ground, it may not rival the capabilities of industry leaders like Apple. 
The default sound signature leans towards a bass-rich profile, albeit with slight latency concerns. Overall, the Liberty 3 Pro impressively caters to music enthusiasts seeking superior audio and reliable communication, making it a valuable proposition in the realm of high-end earbuds.
Get the Anker Soundcore Liberty 3 Pro ANC, if
> You need the awesome ANC feature;
> You like hearing heavy-bass music;
> You require great-looking earbuds.
Check Latest Price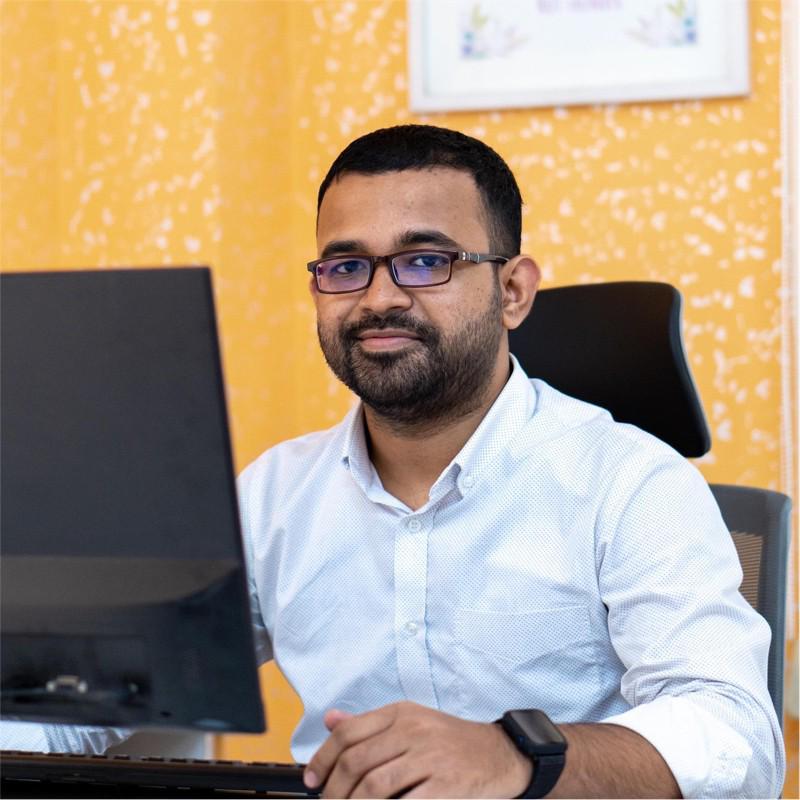 Mohammad Shariful Islam is the CEO and MD of Apple Gadgets, a leading e-commerce and retail chain for gadgets in Bangladesh. He has a passion for technology, entrepreneurship, and holds a decade of experience in gadget E-Commerce. He's committed to providing the best possible shopping experience for customers by delivering the latest and trendy gadgets.