Kieslect KS Pro Calling Smart Watch Review: The Display Will Impress YOU!
Introducing the Kieslect KS Pro, a remarkable addition to the world of gadgets bound to leave you amazed. Kieslect has already earned a reputation for offering quality watches with impressive specifications and exclusive designs, and their latest creation, the KS Pro, is no exception.
Released approximately six months ago, the Kieslect KS quickly gained popularity. Now, with the KS Pro, they are taking things to the next level. Drawing inspiration from Amazfit watches, this smartwatch comes with a larger display, outstanding calling functionality, various fitness models, and an upgraded price tag.
In today's Kieslect KS Pro Calling Smart Watch Review, let's go a bit deeper into its features to determine if the added investment is worth it or if sticking with the older model suffices.
From competitive pricing to stylish design and cutting-edge functionality, the Kieslect KS Pro is generating a significant buzz in the market, setting a new standard for smartwatches.
Table of Contents:
1. Kieslect KS Pro: Key Features
2.01" Large AMOLED display

Smart & Stable Bluetooth Calling

Built-in Game

100 Sports Modes

IP68 Water Resistance

10 Days Battery Life With Battery Saver

Multi-Functional Reminders

200+ Watch Faces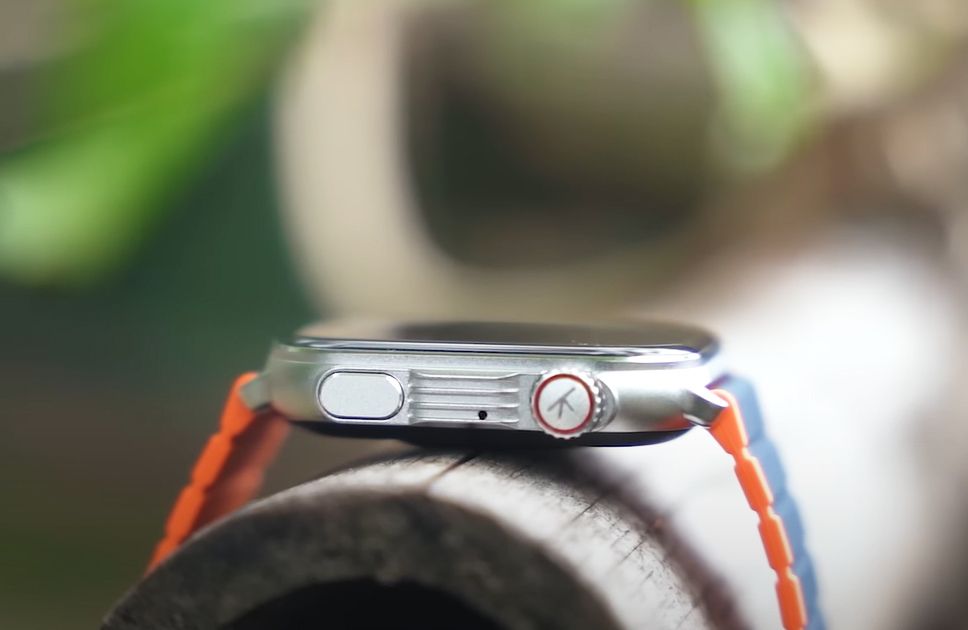 2. Kieslect KS Pro : Pros & Cons
While still having great performance and quality features, here's a quick look at Kieslect KS Pro 2023 version's good sites and bad sites:
Pros:
  Cons:

👍 Super Large AMOLED display;

👍 IP68 Water resistance;

👍 Stylish Design;

👍 Great Stable Calling Feature.

👎 No GPS ;
Check Latest Price of Kieslect KS Pro
3. Kieslect KS Pro : Design & Build
Design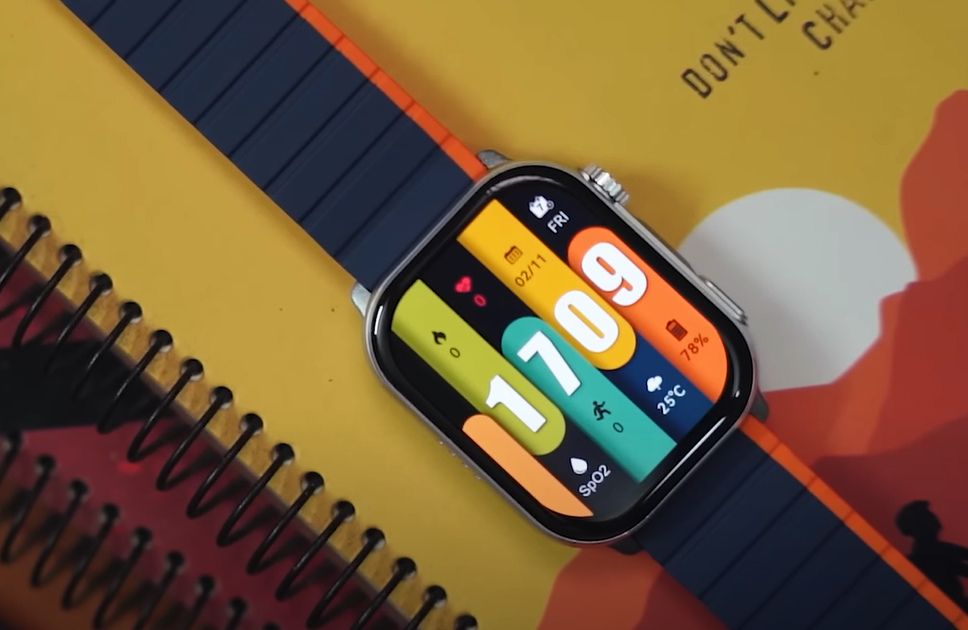 The Kieslect KS Pro boasts a design that immediately captivates users with its striking resemblance to the famous Apple Watch Ultra. Its large display and minimal bezel contribute to an overall elegant appearance. At first glance, the watch shows a sense of sophistication that appeals to tech enthusiasts and fashion-conscious individuals alike.
One notable design element is the prominent large crown that serves multiple functions. Not only does it allow for easy scrolling to change watch faces, but it also functions as a home button, streamlining navigation. Just below the crown, another button offers quick access to dedicated app triggers, enhancing user convenience to go to certain apps instantly.
There is one microphone on the right side of the watch and a speaker which is dedicated at the left side of the watch. The sensors and magnetic charging connector are located at the back of the KS Pro.
Build
The watch's metal build enhances its durability and gives it a premium feel. Although the back panel is made of high-quality plastic, the overall construction feels solid and reliable. The magnetic strap adds a touch of style and comfort, while a premium silicon strap option is also included in the package for those who prefer it.
On the front, a high hardness glass protects the display, although the specific type of glass is not specified. To ensure long-lasting protection, the inclusion of a glass protector in the box is a thoughtful addition.
For those with an active lifestyle, the KS Pro offers peace of mind with its IP68 water resistance rating. While it can withstand splashes, sweat, and raindrops, it is not suitable for swimming or diving.
4. Kieslect KS Pro: Display
2.01''AMOLED

Always-on Display
The Kieslect KS Pro's display is a standout feature, providing users with an immersive and visually pleasing experience. With a 2.01-inch AMOLED panel, the watch offers a significant upgrade from its predecessor, which had a smaller 1.78-inch display. This larger screen size allows for better interaction and enhances the overall usability of the smartwatch.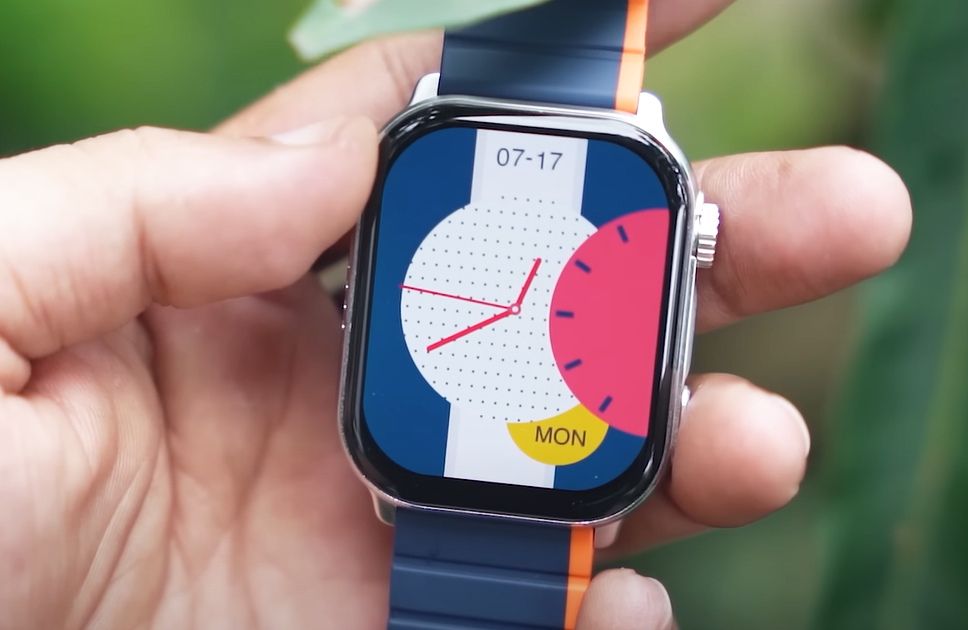 The 410 by 502-pixel resolution on the KS Pro ensures a sharp and clear view, making it one of the best displays in its price range. The multitude of watch faces available adds a touch of personalization, and these faces look stunning even in bright daylight, thanks to the impressive 320+ ppi (pixels per inch) pixel density.
The inclusion of an Always-On display feature is a practical addition, enabling users to quickly view notifications and check the time at a glance without having to wake the watch. This functionality ensures convenience and efficiency throughout the day.
To safeguard the large AMOLED panel from scratches, Kieslect has equipped the KS Pro with "high hardened glass." While this offers some protection, it is still advisable to use the dedicated glass protector provided with the watch to avoid potential damage from accidental drops or bumps.
5. Kieslect KS Pro: Watch Face & OS
100 Watch faces Customization

KIE OS 2.0
Introducing the Kieslect KS Pro's Watch Face & OS – a stunning timepiece packed with advanced features that cater to your unique style and productivity needs. With its vast array of customizable watch faces, totaling more than 200 watch faces, the KS Pro allows you to express your personality and showcase your individuality like never before.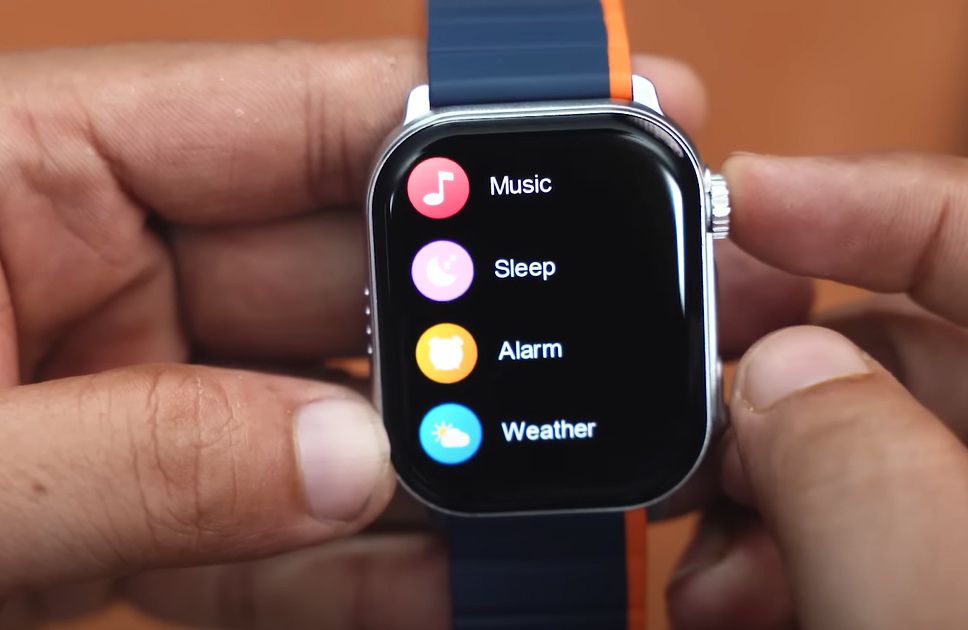 Additionally, you have the option to personalize the watch face by using your own photos, making it truly one-of-a-kind. Navigating through the diverse watch faces is seamless with the scrolling crown of the KS Pro, allowing you to effortlessly switch from one face to another, matching your mood and outfit for any occasion.
KIE OS 2.0
As for the OS, the Kieslect KS Pro user-friendly OS, the new "KIE OS 2.0," delivers a multitude of features and functionalities. The Live Smart feature allows you to utilize an AI Voice Assistant directly from your watch, making tasks more convenient and hands-free.
When it's time to unwind, the built-in games provide recreational entertainment, ensuring you never feel bored. The Split Screen feature enhances the watch's usability by allowing you to instantly access fast apps such as the dialer, sports shortcuts, and messaging apps.
Productivity is taken to new heights with the quick message reply option, enabling you to respond swiftly to messages. And besides that, the smart notification feature consolidates multiple app notifications into a single view, keeping you well-informed and organized throughout the day.
To ensure you never misplace your KS Pro watch, the "Find My" feature allows you to locate it effortlessly, adding peace of mind to your busy lifestyle.
6. Kieslect KS Pro: Health & Fitness
100 Sports Modes

Breath Training

Multiple Health Monitoring Sensors
The Kieslect KS Pro goes beyond being a mere smartwatch; it functions as your dedicated health and fitness companion. With a wide range of features aimed at keeping you informed about your well-being, this watch ensures that your health data is readily accessible.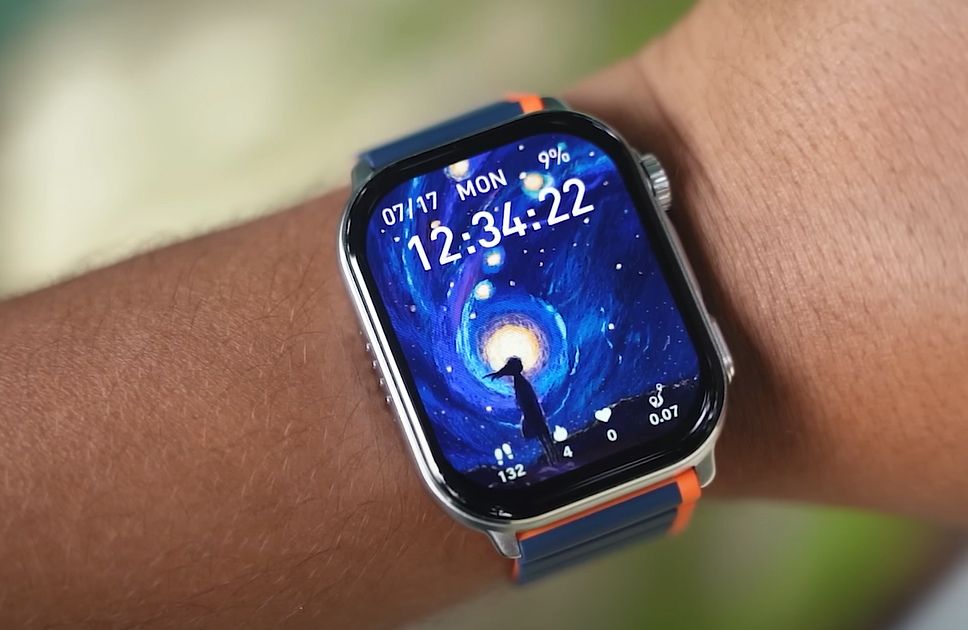 For fitness enthusiasts, the KS Pro offers an impressive selection of over 100+ sports modes. Whether you prefer cycling, cricket, basketball, Skating, Pull-ups, Push-ups, and even boating you'll find your desired activity option available. The watch records real-time exercise data, enabling you to track and improve your athletic performance effectively.
Regarding health monitoring, the KS Pro comes equipped with various sensors. The smart sleep quality monitoring, 24H heart rate monitoring, SpO2, and even breath training connection feature keep you informed about your deep sleep patterns, providing valuable insights to develop better sleep habits.
SpO2
Furthermore, the Smart SpO2 monitoring feature ensures accurate monitoring of blood oxygen levels, alerting you to any abnormalities, especially during high-intensity exercises.
Breath Training
The Kieslect KS Pro features a "breath training connection," acting as a knowledgeable advisor that leads you through breathing sessions. These exercises not only aid in lowering stress levels but also contribute to lung strengthening. If you seek a smartwatch equipped with guided breathing support, this could be an ideal choice.
Heart Rate Monitor 
To manage heart health comprehensively, the KS Pro offers 24-hour heart rate and pressure monitoring. The heart rate sensor provides precise details and can detect even subtle changes, while the pressure monitoring feature keeps you updated on your body's pressure levels throughout the day.
7. Kieslect KS Pro: Calling & Connectivity
The Kieslect KS Pro boasts an impressive display, enhancing its functionality and user experience. With Bluetooth 5.2 technology, the smartwatch ensures a seamless connection to its dedicated app for Kieslect watches. This feature guarantees a smooth and stable connection, enabling users to access their data effortlessly.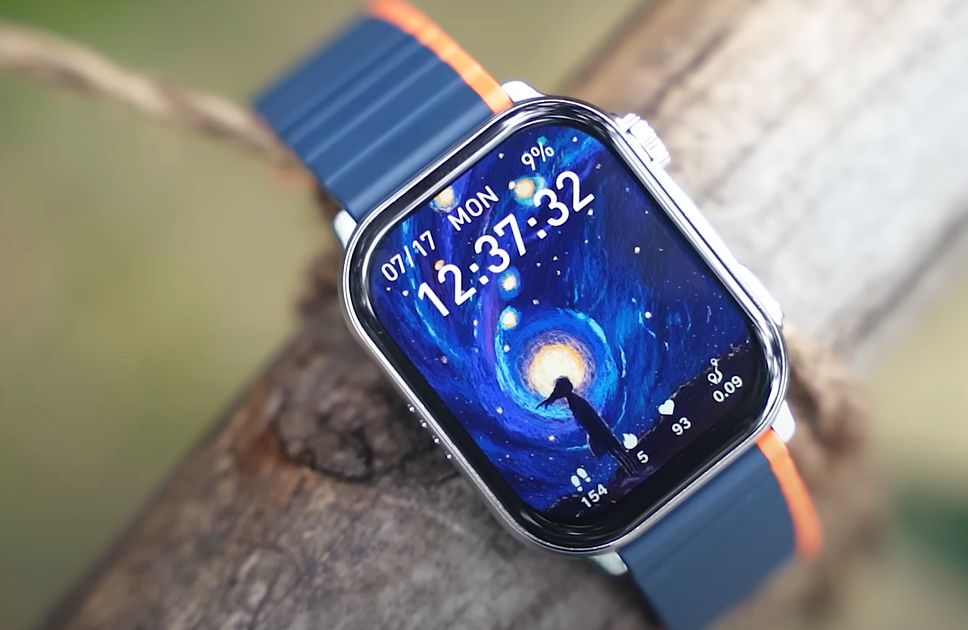 Calling
The Kieslect KS Pro excels in its calling capabilities, building on the popularity of Kieslect watches' special calling features. The smartwatch offers a seamless and on-point calling function, ensuring clarity and precision in communication. With its well-designed speaker, the watch delivers impressive loudness for outside listening. 
The built-in microphone, positioned between two buttons, guarantees clear and lag-free voice transmission, complemented by the stable Bluetooth 5.2 connection. Enjoy hassle-free and high-quality calls with the Kieslect KS Pro.
8. Kieslect KS Pro: App Usage & Connectivity
KIE OS
The Kieslect KS Pro comes equipped with the user-friendly "KIE OS" app, compatible with both Android and iOS platforms. Through this app, users can conveniently access various health data, such as heart rate information, which is collected by the smartwatch. The health data is presented in a visually appealing manner, utilizing line graphs and histograms for easy comprehension and tracking of fitness progress.
Additionally, the KIE OS app serves as a convenient communication hub. Users can receive incoming calls and SMS notifications directly on their smartwatch, streamlining communication on the go.
Furthermore, the app allows users to send pre-configured SMS responses to callers, ensuring connectivity without the need for constant phone access.
9. Kieslect KS Pro: Battery Life
300mAh battery

10-Day Battery Saver Mode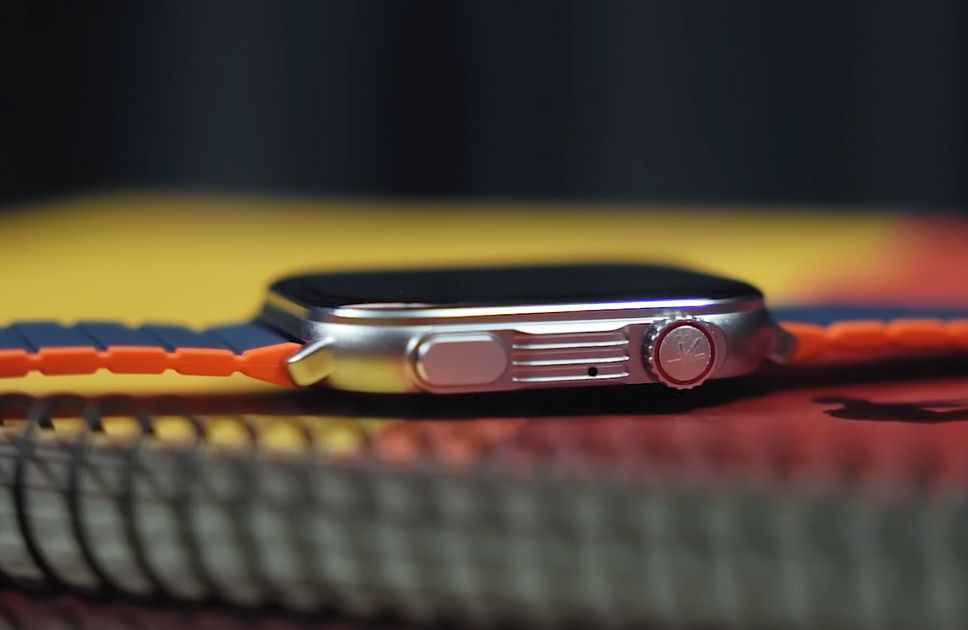 The Kieslect KS Pro boasts an impressive battery that strikes a balance between power and longevity. With a capacity of 300mAh, it is slightly smaller than its predecessor's 330mAh but still packs a punch. For average usage with minimal sensor usage, users can expect a commendable five to six days of battery life, making it an ideal companion for those who are always on the go.
Even with heavy usage involving multiple sensors like heart rate monitoring, sleep tracking, and various sports modes, the KS Pro offers a respectable 2.5 to 4.5 days of usage before requiring a recharge.
Furthermore, the device features a practical "battery saver mode" that can extend typical usage to an impressive 10 days.
Charging
While the KS Pro's battery is perfect for regular users, it may not cater to those seeking a device that lasts for weeks on a single charge. Nevertheless, the convenience of the included charging cable ensures that users can quickly get back to full power within a minimum of 2 hours.
Overall, the Kieslect KS Pro's battery stands out as a reliable and efficient power source, catering to various usage patterns and ensuring that users can enjoy their smartwatch without frequent interruptions for charging.
10. Kieslect KS Pro: Specs
And if you are looking for a more detailed view of the Kieslect KS Pro Review, here are all the major specifications of the KS Pro :
Specs
Kieslect KS Pro 

Display

2.01-inch

AMOLED Display, 410*502 pixels, 

Protection

High Hardness Glass,

IP68

Water Resistance, Slim Metal Body

Dimension & Weight

Main body size: 46.7 x 38 x 10.2mm

Watch weight (including strap): 59.8g

Calling

Microphone Support, Speaker Support, Vibrator

Language

14

Sports Mode

100

Sensors

Heart Rate Sensor, Motion Sensor, Spo2 sensor

Battery

Li-Ion

300 mAh

, 10 days battery life (Battery Saver Mode)




Heavy Usage: 2.5-4.5 Days




Typical Usage: 3.5-6.5 Days




Theoretical Charging: 2 Hours

Fitness Tracker

Sleep Quality, 24H Heart Rate Monitor, SpO2 Monitor, Breath Training Connection

Connectivity

Bluetooth:

5.2

Compatibility

Android, iOS

Colors

Black, Silver
Verdict
In the shorter term, the Kieslect KS Pro has made a significant impact on the budget smartwatch market with its exclusive features, stirring up competition among its peers. The watch's standout feature is its stunning large AMOLED display, providing users with a visually appealing and immersive experience. 
The enhanced battery and health features, along with the updated KIE OS, further contribute to a seamless and improved user experience.
However, it's worth noting that the KS Pro lacks GPS functionality, which may be a downside for users who rely heavily on location-based tracking. Additionally, the front glass's durability might be a concern for those seeking a more rugged timepiece. Furthermore, unlike some other brands, the KS Pro lacks a music control feature.
Nevertheless, if your priorities lie in having a large display, stylish design, and good battery life, the Kieslect KS Pro remains an excellent choice that is sure to impress and cater to your needs.
Based on all aspects of the Kieslect KS Pro Calling Smart Watch review, you might be wondering whether you should go for it or not, well here are short key points for making a wiser decision:
Get the Kieslect KS Pro, if
You require an AMOLED smartwatch at a budget price;

You need the IP68 dust & waterproof rating;

You want a smooth UI and a 60Hz refresh rate.
Check Latest Price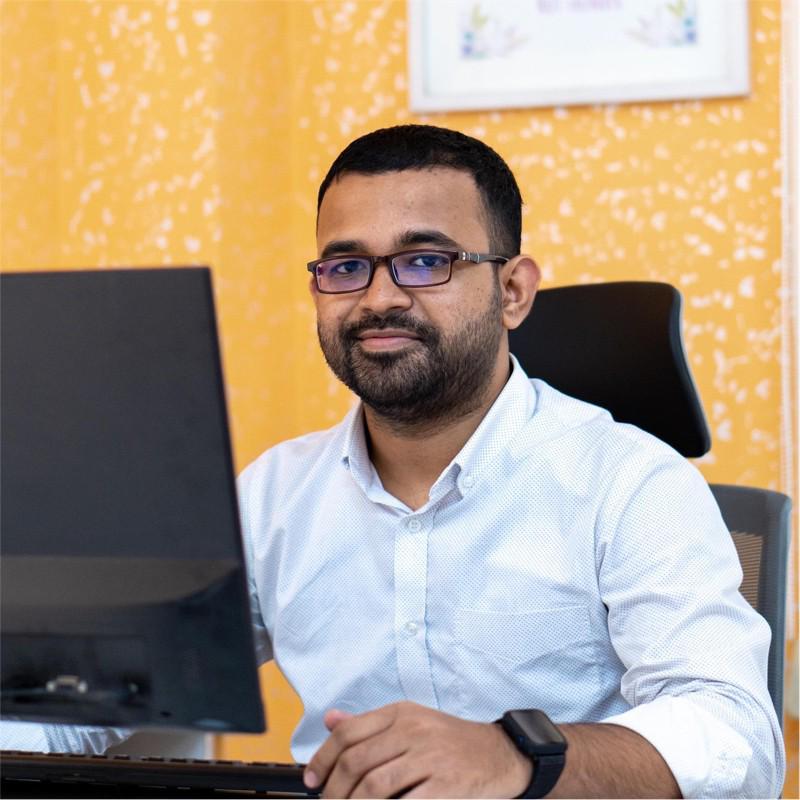 Mohammad Shariful Islam is the CEO and MD of Apple Gadgets, a leading e-commerce and retail chain for gadgets in Bangladesh. He has a passion for technology, entrepreneurship, and holds a decade of experience in gadget E-Commerce. He's committed to providing the best possible shopping experience for customers by delivering the latest and trendy gadgets.