Huawei Watch GT 2 Review: Impressive Design & Worthy Battery
The Huawei Watch GT 2 (46mm) is a smartwatch designed for professionals who prioritize style and performance. In today's Huawei watch gt 2 review, you will understand all details this smartwatch has to offer.
With a new aesthetic design and is powered by the Kirin A1 chipset, multiple sensors, and great battery performance the GT 2 really stands out in the smartwatch competition.
The Huawei Watch GT 2 (46mm) is born to be professional, delivering exceptional performance and style to match. Let's dive into the overall features that this smartwatch is offering and inspect in Huawei watch gt 2 review to find out more:
Table of Contents:
Huawei Watch GT 2: Pros & Cons  
While still having great performance and quality features, here's a quick look at Huawei Watch GT 2's good sites and bad sites:
Pros:
  Cons:

👍 Vibrant AMOLED display ;

👍 Great Battery Life ;

👍 Premium Design & Build ;

👍 Excellent Fitness Tracking.

👎 No NFC for International variants ;

👎 Software could be better.
Check the latest price of Huawei Watch GT 2
Huawei Watch GT 2: Design & Build
The Huawei Watch GT 2's design is a perfect blend of classic and modern styles, featuring a 3D curved bezel-less watch face that stands out in the smartwatch industry. The watch is built with high-quality materials such as metal and plastic, ensuring its durability and sturdiness.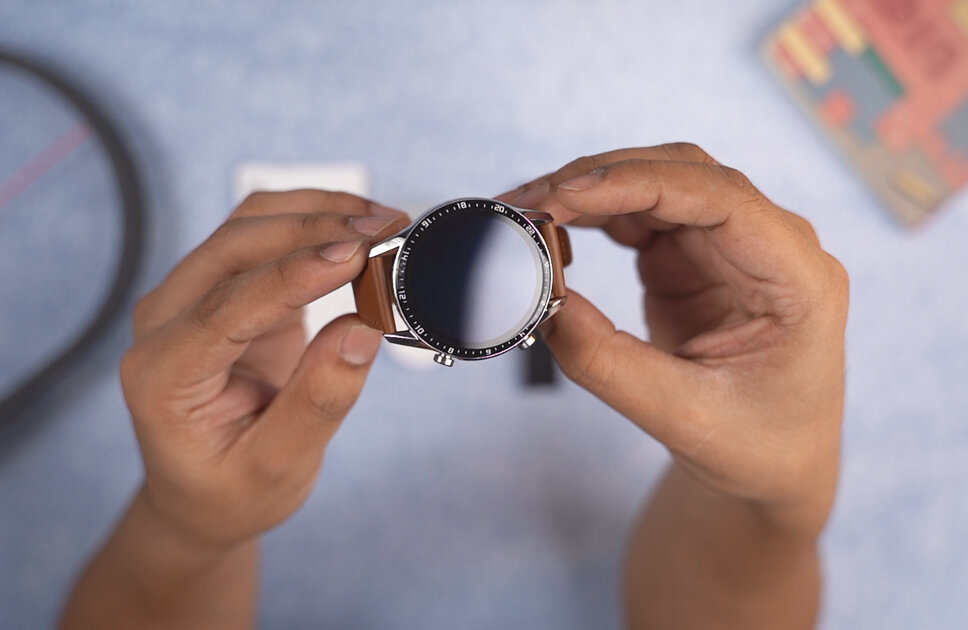 The 3D glass screen, carved using gemstone processing technology, is resistant to water and dust, making it the perfect companion for your outdoor adventures. 
Huawei watch gt 2 strap is available in multiple colors along with various main colors including Black Stainless Steel, Stainless Steel, and Titanium Grey Stainless Steel offering a range of options for different users' tastes. 
With its innovative design and high-quality build, the Huawei Watch GT 2 is an excellent choice for anyone seeking a stylish and durable smartwatch.
Besides the great build, the Huawei watch gt 2 waterproof comes with up to 50 meters of water resistance, complying with the 5ATM-rated water resistance standard under ISO standards. Which means it can withstand water pressure up to 50 meters deep. This makes it ideal for swimmers or those who enjoy water sports.
Huawei Watch GT 2: Display
The Huawei Watch GT 2's display is nothing short of amazing, with its 1.39-inch AMOLED display with a resolution of 454 x 454 pixels, which offers stunning visuals and accurate touch response. Whether you're checking your notifications or tracking your workout, the display provides an unparalleled visual experience.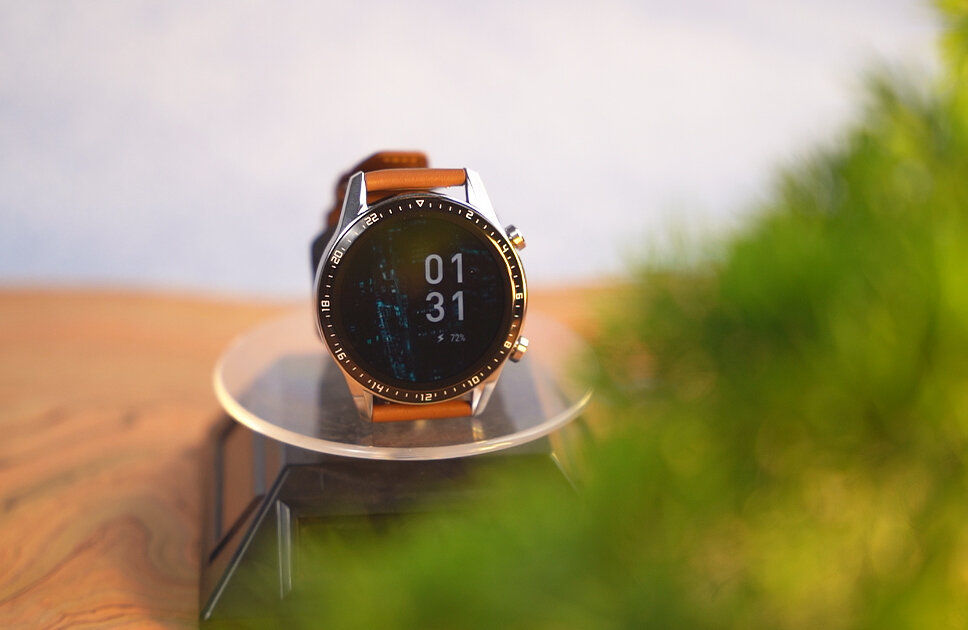 Additionally, with huawei watch gt 2 os which is LiteOS that includes a variety of watch faces available to choose from, you can easily customize the look and feel of your watch to match your style and mood. The 1.39-inch screen is large enough to provide easy visibility of important information, yet compact enough to ensure the watch doesn't feel bulky or heavy on your wrist. 
With a density of 326 ppi, the colors and details on the display are sharp and vibrant, making for a truly immersive experience. Whether you're indoors or outdoors, the watch's touchscreen is responsive to slide and touch gestures, making it easy to navigate through your apps and settings. Moreover, the AMOLED touchscreen along with huawei watch gt 2 apps that support slide and touch gestures, making it easy to navigate through the features. 
Huawei Watch GT 2: Sports & Fitness
After the quick inspection of this Huawei watch gt 2 review, this can be considered a perfect smartwatch for fitness enthusiasts who need precise and accurate tracking of their workout sessions. With GPS and GLONASS satellite positioning systems, this watch provides accurate and faster positioning services. The huawei watch gt 2 sport mode is equipped with smart sports modes and can monitor your heart rate in real-time.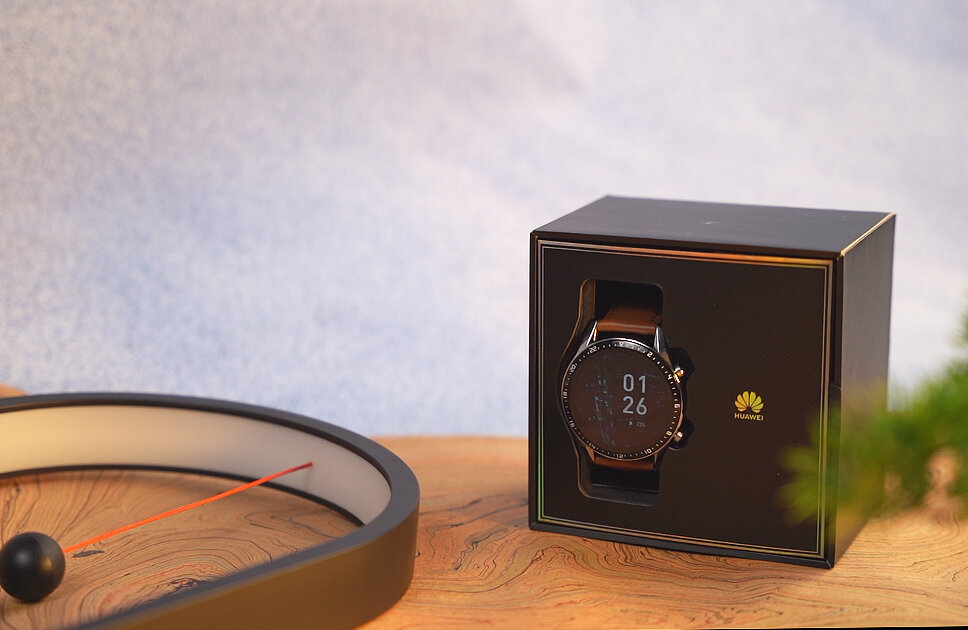 The upgraded HUAWEI TruSeen 3.5 provides efficient and accurate measurement of your heart rate throughout the entire day, even while you sleep. The watch is also water-resistant up to 5ATM, making it perfect for swimming workouts.
The watch offers 10+ running courses with voice guidance during workouts, making it an ideal personal workout guide. Offering different levels for users with different running goals, including new runners, people who want to lose weight, or those who want to improve their endurance. 
The watch also tracks your calories, distance, and speed while using fitness machines like the elliptical. With that much information and details the Huawei Watch GT 2 really becomes your favorite sports coach by your side.
Huawei Watch GT 2: Personal Assistant
The Huawei Watch GT 2 is more than just a timepiece. It's your ultimate personal assistant, helping you stay connected and on top of your health goals. With Bluetooth calling, you can take calls on the go, even when you're working out. Plus, with the ability to store up to 500 songs and pair them with your Huawei FreeBuds 3, you can listen to your favorite tunes without the need for your phone.
The watch also features advanced sleep tracking technology with Huawei TruSleep 2.0, which can diagnose six common types of sleep issues and provide recommendations for a better night's rest. It also monitors your heart rate and breathing during sleep, and awards you an overall sleep quality score.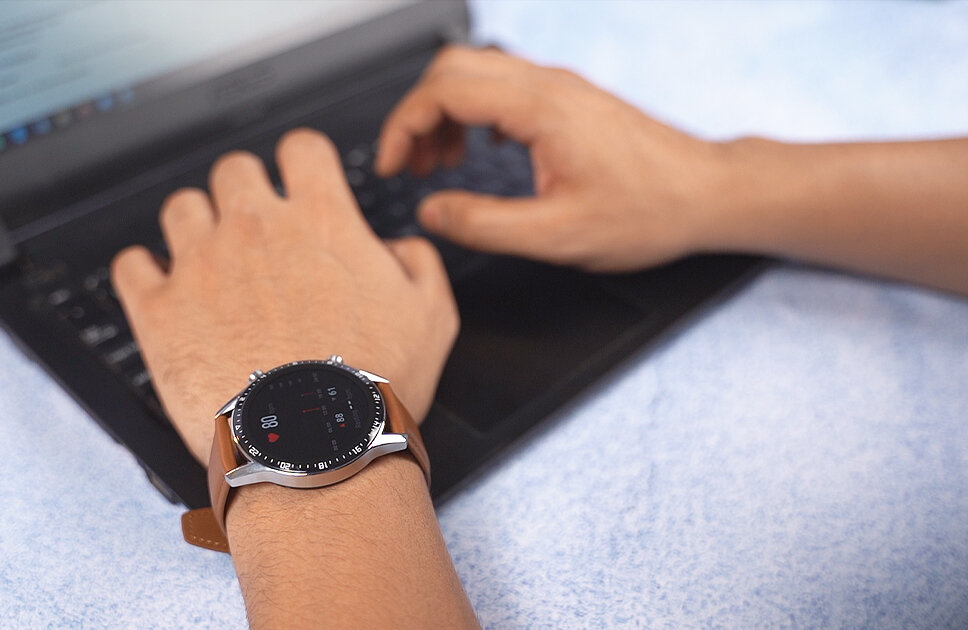 The Huawei watch gt 2 review shows that this watch is also equipped with all-day stress monitoring and Huawei TruRelax, which offers breathing training to help you release stress and adjust your state of mind. Plus, it tracks your daily activity, including steps, calories burned, and periods of medium to high-intensity activity.
In addition to these features, the Huawei Watch GT 2 also includes everyday life features like weather updates, alarms, timers, and a find my phone function. With its sleek design and advanced features, the Huawei Watch GT 2 is the ultimate assistant for anyone looking to stay connected and healthy.
Huawei Watch GT 2: Battery Life
Huawei Watch GT 2 is designed to last, and the 455mAh battery is a testament to that. The battery life on this watch GT 2 is surprisingly great, considering the features and hardware Huawei is providing with this smartwatch. 
The battery life of up to two weeks is remarkable, especially considering the features and hardware that this smartwatch offers. Huawei watch gt 2 charger is a magnetic charging thimble that is a convenient feature that makes it easy to charge the watch quickly and carry it around. 
Thanks to Kirin A1, Huawei's self-developed wearable chip, with its dual-chip design and intelligent power-saving technology, ensures that the watch lasts day and night. Whether you're using it for fitness tracking or receiving notifications, the battery life of the Huawei Watch GT 2 is built to keep up with your daily life. 
It's also great for those who travel frequently, as you won't have to worry about running out of battery on the go. 
Huawei Watch GT 2: Specs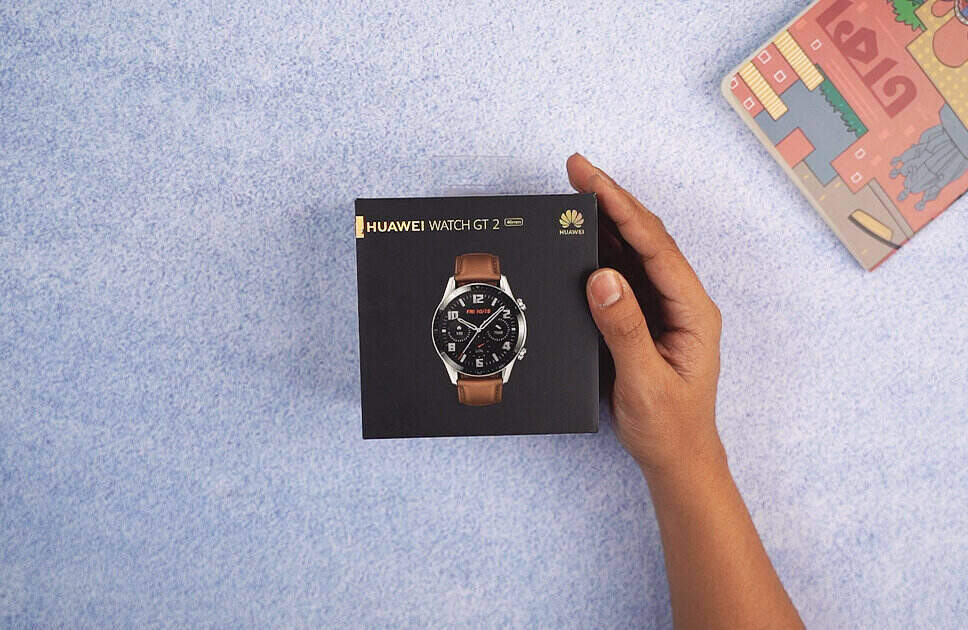 Here's a closer look at the huawei watch gt 2 specs, for further inspection:
Specs
Huawei Watch GT 2

Display

1.39 inch AMOLED 454 x 454 HD, The AMOLED touchscreen supports slide and touch gestures

Build

Metal + Plastic




Weight: Approximately 41g (without the strap)




Water Resistant: 50 Meters 

System Requirements

Android 4.4 or later, iOS 9.0 or later

Platform

Kirin A1 (Dual-chip design)

Battery

455 mAh, 14 days for typical use

Sensors

Accelerometer sensor, Gyroscope sensor, Geomagnetic sensor, Optical heart rate sensor, Ambient light sensor,

Air pressure sensor, Capacitive sensor

Connectivity

GPS

, Bluetooth 5.1

Colors

Matte Black, Sunset Orange, Pebble Brown, Titanium Grey
Huawei Watch GT 2: Verdict
Long story short, based on current Huawei watch gt 2 price, this is an excellent smartwatch that combines style and functionality. Its 3D curved bezel-less watch face, durable build, and stunning AMOLED display make it a stylish accessory to wear every day. 
With features such as precise positioning, real-time heart rate monitoring, and all-day activity tracking, it's a perfect companion for fitness enthusiasts. Additionally, its Bluetooth calling, music playback, and stress monitoring features make it a versatile and useful assistant for everyday use. 
The Huawei Watch GT 2 is a great choice for anyone looking for a stylish and functional smartwatch that can help them stay connected and healthy.
Check the latest price of Huawei Watch GT 2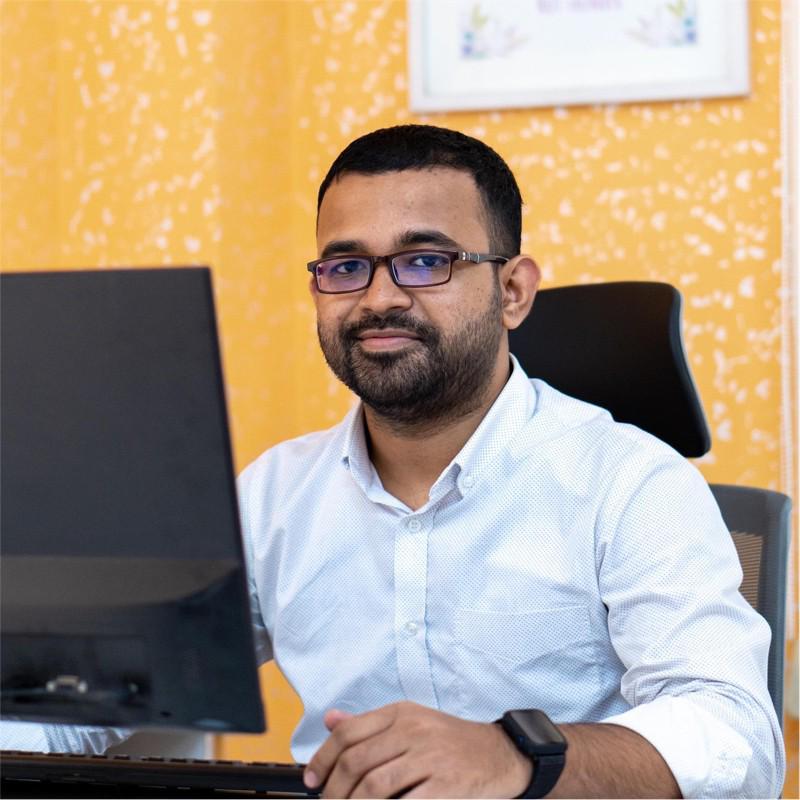 Mohammad Shariful Islam is the CEO and MD of Apple Gadgets, a leading e-commerce and retail chain for gadgets in Bangladesh. He has a passion for technology, entrepreneurship, and holds a decade of experience in gadget E-Commerce. He's committed to providing the best possible shopping experience for customers by delivering the latest and trendy gadgets.