Xiaomi Redmi Note 13 Pro Review: All Hail The Flagship King!
Xiaomi boldly redefines budget smartphones with the introduction of the Redmi Note 13 Pro, reviving the acclaimed Redmi Note naming tradition. Following a less-than-enthusiastic reception to the Redmi 12 series last year, Xiaomi rebounds with a device that promises both premium design and cutting-edge features.
At the heart of the Redmi Note 13 Pro is Qualcomm's latest flagship processor, delivering unparalleled performance. The upgraded battery ensures extended usage, while the astonishingly bright display elevates the visual experience to new heights.  Xiaomi aims to reclaim its position as a market favorite with this device.
In this in-depth review, let's dive into the intricate details of the Redmi Note 13 Pro, exploring whether it lives up to the hype and if it's a worthy investment for users seeking a budget-friendly yet high-performance smartphone.
Table of Contents:
1. Xiaomi Redmi Note 13 Pro: Key Features
While before diving into the detailed Xiaomi 13 review. Here are the short key features of the device:
200 million pixels provide faster and clearer image
Samsung HP3 Flagship camera sensor (OIS+EIS)
Ultra-fine four narrow bezel display
Qualcomm second generation Snapdragon 7s Gen 2 (4nm) processor
1.5K high-gloss eye protection Display 
5100mAh Super Power Battery life
67W Flagship Fast Charging (Smart Charging Engine)
2. Xiaomi Redmi Note 13 Pro: Pros & Cons
Before jumping into the overall Xiaomi 13   review, here's a quick heads up about the Xiaomi Redmi Note 13 Pro's good and bad sites:
Pros:
  Cons:

👍Improved designs elements with narrow bezel;

👍 New snapdragon 7s Gen 2 processor performs great;

👍 200MP produces greater images with better resolution 

👍 1800 nits peak brightness looks stunning in daylight usage;

👎Lower CPU frequency;

👎 Still no wireless charging capability.
Check Latest Price of Xiaomi Redmi Note 13 pro
3. Xiaomi Redmi Note 13 Pro: Design & Build
Corning Gorilla Glass Victus

7.98mm Similar Width

IP54 Dust & Splash Resistance
Design
Xiaomi Redmi Note 13 Pro makes a striking statement with its revamped design and build, showcasing a significant departure from its predecessor. The back panel, featuring fancy new colors and design elements, reflects a clear evolution from the Redmi Note 12 Pro. The slim LED flash, now circular, and larger camera lenses contribute to a more sophisticated aesthetic.
Crafted with a double-sided glass body, the device exudes a premium and ergonomic feel, elevating the overall user experience. The fingerprint sensor, seamlessly integrated into the display, adds a modern touch, eliminating the need for a separate power button sensor.
Buttons and ports maintain their tactile functionality, with familiar Type-C ports and stereo speakers, including the cherished 3.5mm headphone jack. The inclusion of an infrared sensor and the preservation of the headphone jack underscore Xiaomi's commitment to practical and user-friendly design.
Color
Redmi Note 13 Pro introduces four stunning colors, with "Star Sand White," "Time Blue," "Midnight Dark," and the uniquely named "Light Dream Space", and just like its unique naming it also has a different set of colors when you look at the camera section. The colors extend to the camera panel, enhancing the device's visual appeal.
Build
As for the build quality seems slightly improved for the front, receiving a commendable upgrade with Corning Gorilla Glass Victus, offering enhanced protection compared to the Redmi Note 12 Pro's Gorilla Glass 5. The glass back, now redesigned and available in striking colors, addresses user feedback and aligns with contemporary design preferences.
While the Redmi Note 13 Pro lacks an official IP rating, it is speculated to have IP54 dust and water resistance, aligning with the protection features of its smaller counterpart, the Note 13. 
4. Xiaomi Redmi Note 13 Pro: Display
6.67'' AMOLED Panel

120Hz Refresh Rate

89.7% screen-to-body ratio
The Xiaomi Redmi Note 13 Pro sets a new standard for display excellence, marking a significant leap forward from its predecessor. The 6.67-inch AMOLED panel is a visual delight, capable of displaying a staggering 68 billion colors. With a resolution of 2712 x 1220, the display achieves 100% P3 wide color gamut, making it one of the most vibrant in the midrange smartphone market.
The introduction of Dolby Vision further enhances the visual experience, providing stunning visuals for movie enthusiasts. The screen-to-body ratio sees a remarkable improvement, jumping from 86.7% in the previous model to 89.7%, a 3.4% increase. The thinner bezels create an immersive cinematic experience, perfect for enjoying the latest movies or trendy releases like the new Barbie movie.
The display boasts a 120Hz refresh rate, ensuring smooth transitions and responsive touch interactions. Pixel density receives a notable boost, with a 13% increase in PPI from 395 to 446 in the Redmi Note 13 Pro, enhancing the clarity of on-screen content.
Xiaomi's claim of nearly 100% better and brighter display holds true, with peak brightness reaching an impressive 1800 nits, compared to the previous 900 nits. This enhancement significantly improves visibility, even in bright sunlight, making content consumption a delight.
While still having a brighter display, you get TÜV Rheinland hardware-level low blue light and triple Rheinland eye protection to protect your precious eyes from continuous content viewing.
The integration of a fingerprint sensor embedded into the AMOLED panel adds a layer of convenience, albeit not as rapid as flagship ultrasonic sensors. The inclusion of Corning Gorilla Glass Victus ensures robust protection for the display, underscoring Xiaomi's commitment to both visual excellence and durability. In summary, the Redmi Note 13 Pro's display stands out as a key highlight, offering an unparalleled visual experience in the midrange smartphone segment.
5. Xiaomi Redmi Note 13 Pro: Camera
Tri-Camera Lenses (200MP+8MP+2MP)

4K @30fps Recording

16MP Front Camera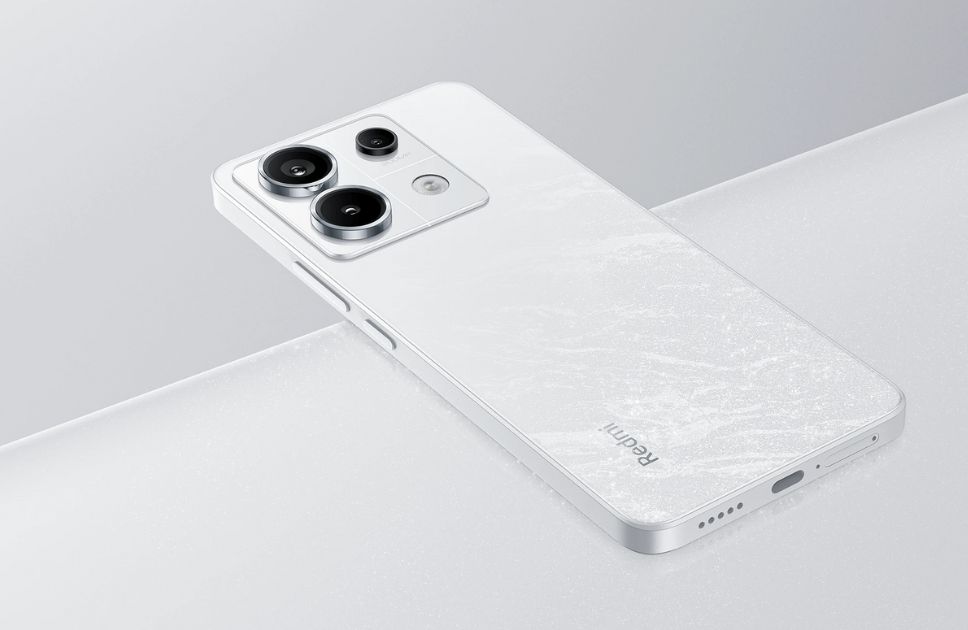 As for triple camera features, you get greater improvement in numbers but slight improvement in quality. The standout 200MP main primary lens, equipped with an impressive f/1.65 aperture, dwarfs its predecessor's 50MP camera on the Redmi 12 Pro. The resulting picture quality is exceptional, exhibiting vivid colors and remarkable depth, thanks to the Samsung HP3 flagship sensor.
The incorporation of greater OIS (Optical Image Stabilization) and EIS (Electronic Image Stabilization) enhances stability, enabling up to 4x lossless zoom for detailed shots of distant subjects. 
Ultra-Wide
The lens versatility continues with an 8MP ultra-wide lens offering a 120-degree field of view, ideal for capturing expansive scenes and architectural marvels.
Depth
The 2MP depth camera with an f/2.4 aperture improves macro photography, delivering sharp and detailed shots of close subjects like coins or flowers. Night photography is a forte of the Redmi Note 13 Pro, producing stable shots with impressive color quality.
Recording
On the video front, the rear camera supports 4K recording at 30fps, providing high-resolution video capabilities. The addition of "Fusion Optics" introduces creative features such as spatial fusion, time fusion, light and shadow fusion, snapshot instantly, and intelligent scene optimization, empowering users to explore their creativity with the 200MP camera.
Front
While the front camera maintains its 16MP resolution with an f/2.5 aperture, it delivers reliable performance for selfie enthusiasts. The 1080p recording capability for the front camera ensures crisp and clear video quality, even though it doesn't reach the 4K resolution offered by the rear camera.
6. Xiaomi Redmi Note 13 Pro: Performance
Snapdragon 7s Gen 2 (4nm)

Up To 16GB LPDDR4X RAM

Up To 512GB
Chipset & Storage
The Xiaomi Redmi Note 13 Pro sets the performance bar high with Qualcomm's latest Snapdragon 7s Gen 2 processor, boasting a 4-nanometer architecture. This marks a significant leap from its predecessor, the Redmi Note 12 Pro, which housed a 6-nanometer Dimensity 1080 processor. 
The smaller architecture contributes to a remarkable 14% improvement in overall performance, evident in AnTuTu scores that range from 590K to 602K, depending on the RAM speed variant chosen.
Speaking of RAM, the Redmi Note 13 Pro offers configurations with up to 16GB of RAM paired with 512GB of storage and UFS 2.2 technology. This combination not only enhances multitasking capabilities but also ensures swift app loading, providing users with a seamless experience.
Gaming
Gaming enthusiasts will appreciate the Qualcomm Adreno 710 GPU, a significant upgrade from the Mali GPU in the previous model. With this GPU, the Redmi Note 13 Pro delivers an exceptional gaming experience, providing higher FPS for popular titles like Mobile Legends and PUBG: NEW STATE. 
Special thanks to Xiaomi's new strategy for providing 4 performance cores instead of 2 of the Snapdragon 7s Gen 2 processor contributing to the device's superior processing power, enabling smooth gameplay even in graphics-intensive applications.
Multimedia
Multimedia consumption is a delight on the Redmi Note 13 Pro. The inclusion of stereo speakers ensures an immersive audio experience, perfect for streaming content on platforms like Netflix. Dolby Vision and HDR support further enhance the display quality, offering better color accuracy and detailed sharpness when watching high-resolution content on YouTube or other streaming services.
Connectivity
Now talking about the connectivity features, the Redmi Note 13 Pro boasts impressive download speeds of 2900 MBPS and upload speeds of 16MBPS. While this represents an improvement over the previous model, it's worth noting that the Wi-Fi remains at version 5, without an upgrade to the newer Wi-Fi 6 or 6e. Despite this, the device still provides a reliable and fast connection, ensuring a smooth online experience for users.
7. Xiaomi Redmi Note 13 Pro: Software & UI
The Xiaomi Redmi Note 13 Pro runs on the dynamic Android 13, seamlessly integrated with Xiaomi's robust MIUI 14. This combination promises a superior user experience, featuring a streamlined operating system with fewer pre-installed bloatwares compared to its predecessors. Xiaomi's MIUI 14 boasts enhanced optimization, delivering smooth performance and a visually appealing interface with app card-style icons for user-friendly navigation.
Privacy takes center stage with MIUI 14's "On-device privacy" feature, ensuring that your data stays exclusively on your device, enhancing overall security. The OS also introduces improved connectivity options, allowing for effortless switching between devices and synchronization of apps between your smartphone and tablet with a simple click from the taskbar.
Xiaomi reaffirms its commitment to software longevity, providing Redmi Note 13 series users with a promise of four years of Android OS upgrades and five years of regular security patches. This dedication to ongoing support ensures that users can enjoy the latest features and security updates for an extended period, making the Redmi Note 13 Pro a reliable and future-proof choice.
8. Xiaomi Redmi Note 13 Pro: Battery Life
5100mAh Battery

67W Fast-Charging

100% in 44 Minutes (As per Xiaomi)
Now the battery life is slightly improved and not enough improvement like you will get excited with. Xiaomi Redmi Note 13 Pro presents a modest improvement in battery life, boasting a 5100mAh battery—a mere 2% increase from its predecessor's 5000mAh. Despite the incremental change, Xiaomi's claims of superior battery optimization, especially with the aid of a more efficient chipset, contribute to a reliable and enduring power source.
When doing a real-gameplay test, like playing Fortnite in FHD mode for two consecutive hours, demonstrated the Redmi Note 13 Pro's battery dropping from 100% to 65%. Subsequent high-resolution content consumption, watching three episodes of Castlevania: Nocturne on Netflix, consumed an additional 19%, showcasing the device's respectable stamina.
Fortunately, the Redmi Note 13 Pro compensates for its battery capacity with the inclusion of a 67W flash charging feature and a self-developed "smart charging engine." Charging from 0% to 100% takes a swift 44 minutes, and Xiaomi assures users of reliability with a tested 1000 charging cycles, ensuring prolonged battery health.
The device exhibits versatility in charging conditions, supporting low-temperature charging above -10℃, catering to users residing in colder climates. However, the absence of wireless charging remains a notable drawback. Despite featuring a glass back panel, Xiaomi disappointingly excludes this convenient charging option, leaving users yearning for a feature that has become increasingly standard in modern smartphones.
9. Overall Specs
While still understanding all the major details inside the Xiaomi Redmi Note 13 pro review, here are the more technical specifications of the Xiaomi Redmi Note 13 Pro down below:
Specs
Xiaomi Redmi Note 13 Pro

Display

6.67‑inch display OLED, 89.7% Screen-To-Body Ratio, 1220 x 2712 resolution (446 ppi), 1800 peak, 68B Colors, 120Hz Refresh Rate

Dolby Atmos

Protection & Weight

Glass front (Gorilla Glass Victus), Glass Back,




187 grams in weight

Camera

Main:  200MP, f/1.7 (Main Sensor)

           8 MP, f/2.2, 120˚ (ultrawide)

           2MP, f/2.4 (depth)
Features: Film camera | Film frame | Video super anti-shake | Privacy protection watermark | Time-lapse macro | Time-lapse photography | Peaking focus | AI beauty | Tilt-shift

effect | Micro film | Long exposure | 4K video | Dynamic Photos | Voice subtitles | Voice-controlled photography | Timed continuous shooting | Exposure feedback | ID card copy mode | Intelligent composition | Album beauty

Video: 4K @30fps, 1080p @30fps/60fps
Front: 16MP f/2.5  

Video: 1080p, @30fps
Features: AI Beauty | Portrait Mode | HDR | Soft Light Ring | Gesture Photo | Timed Continuous Shooting | Film Filt

Platform

OS:

Android 13, MIUI 14

CPU: Qualcomm Snapdragon 7s Gen 2 (4nm)  Octa-core (4×2.40 GHz & 4×1.95 GHz)

GPU: Adreno 710

RAM & ROM

8GB+128GB, 8GB+256GB, 12GB+256GB, 12GB+512GB, 16GB+512GB


UFS 2.2

Battery

5,100,

67W Wired

, 100% in 44 min

Audio

Dual speakers,

Stereo Speakers

Connectivity

5G

, LTE, Bluetooth 5.2, Wi-Fi 5

Colors

Time blue, Midnight dark, Star sand white, Light Dream Space
10. Verdict
Long story shorter, the Xiaomi Redmi Note 13 Pro brings an impressive package to the table with its upgraded Qualcomm chipset, enhanced display, and improved battery life. The slimmer bezel and revamped design set it apart from its predecessor, making it an appealing choice for those seeking a stylish device.
Despite the positive aspects, the absence of wireless charging, a similar front camera lens, and an awkwardly lower clock speed on the chipset compared to the previous model are notable drawbacks. 
In other words, the Redmi Note 13 Pro proves to be a compelling option for users who can secure it at a lower price point, but as it stands with newer pricing, it may not offer compelling reasons for existing users to make the switch. Ultimately, the decision hinges on individual preferences, priorities, and the available market pricing.
Get the Xiaomi Redmi Note 13 Pro, if
You really need a new device with newer chipset;

You prefer greater camera megapixels smartphone;

You want a lovely display with slimmer bezels.
Check Latest Price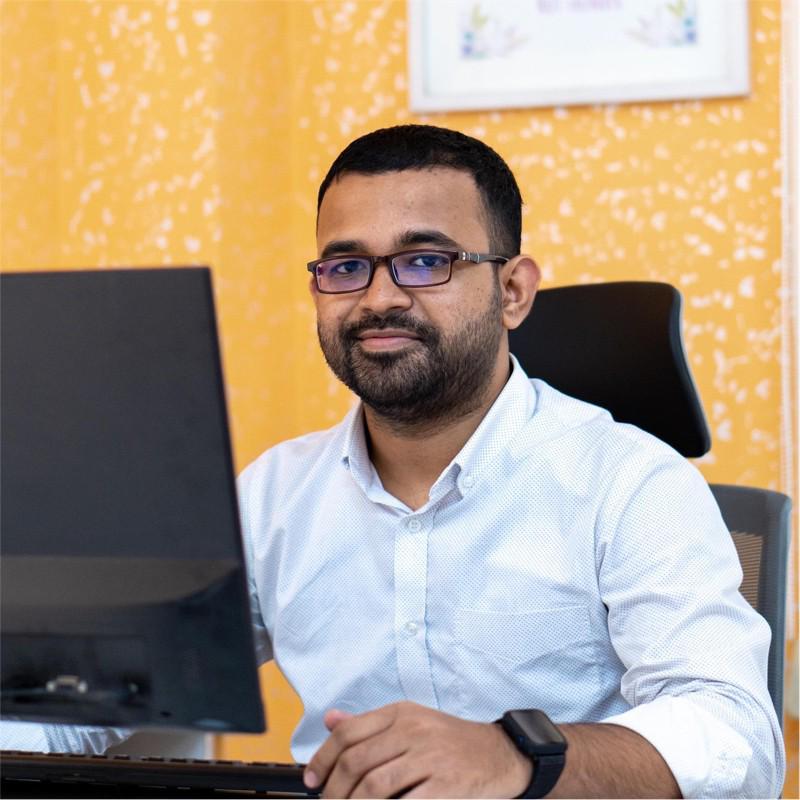 Mohammad Shariful Islam is the CEO and MD of Apple Gadgets, a leading e-commerce and retail chain for gadgets in Bangladesh. He has a passion for technology, entrepreneurship, and holds a decade of experience in gadget E-Commerce. He's committed to providing the best possible shopping experience for customers by delivering the latest and trendy gadgets.