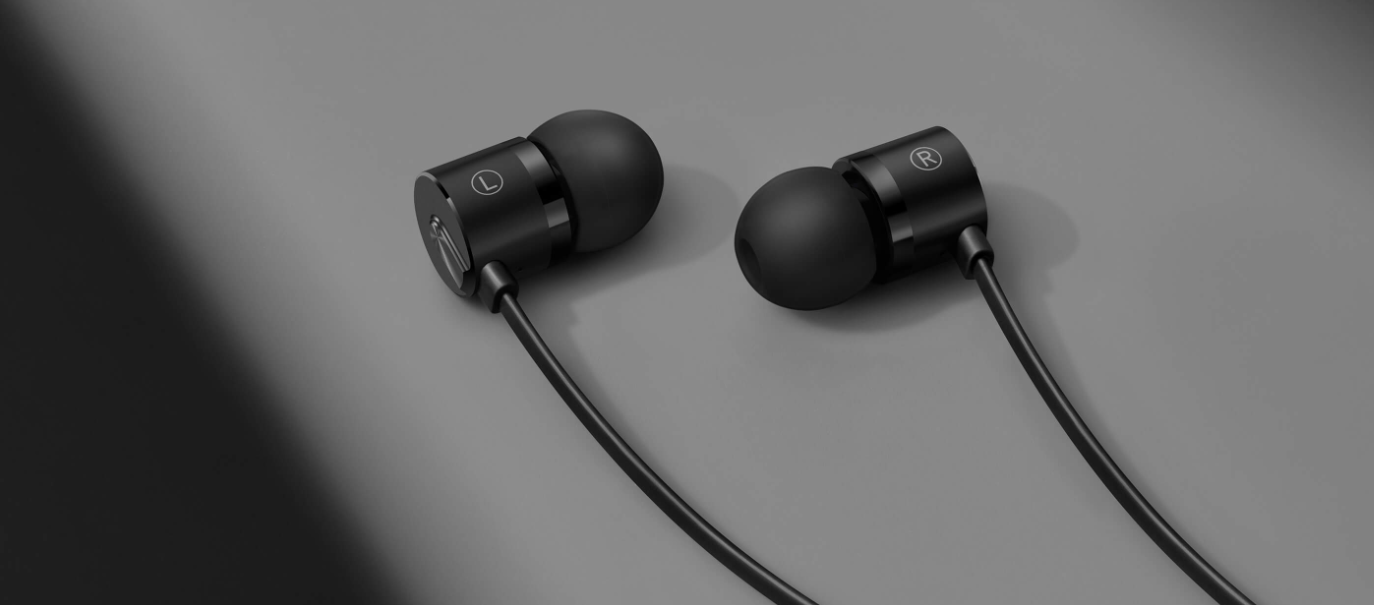 OnePlus Bullets Earphone
The OnePlus Bullets Earphone is a premium-quality earphone that offers a superior audio experience through its numerous excellent features. Equipped with built-in ADC & DAC, as well as dynamic drivers, it delivers excellent sound quality. Additionally, its solid build quality, which is both lightweight and durable, ensures that you can experience this audio excellence in comfort. Altogether, these features blend seamlessly to produce an awesome sound experience that you will enjoy.
OnePlus Bullet Earphone Key Features
Great Audio Quality with Built-in DAC
Comfortable With
Too easy to control
OnePlus Bullet Earphone Specification At A Glance
Color
Black
Driver Units
Dynamic
Weight
14g
Cable Length
1.15m
Type
In-Ear
Connector
Type-C
3.5mm
OnePlus Bullet Earphone Overview
The OnePlus Bullet Earphone is designed to provide an immersive and detailed listening experience, thanks to its excellent internal DAC with high-res audio compatibility. Its high-quality film diaphragm enhances the authenticity and immediacy of sound, making it perfect for exploring the world of music. Additionally, the flat-wire cables, made from durable Karbon fiber, are tangle-free, providing convenience to the user.
The build quality of the earphone is exceptional, as only earbuds that pass rigorous quality checks, including temperature resistance and plug durability, are deemed suitable for shipping. This ensures that the earphone is reliable and comfortable to wear for extended periods.
The earphone's in-line remote control, with three buttons, makes it easy to stop music and answer calls without removing the phone from your pocket. The left and right channels reproduce sound separately, capturing each note precisely and reducing noise. As a result, phone conversations sound much better because the MIC signal is removed from the channels.
Overall, the OnePlus Bullet Earphone is a great choice for anyone looking for excellent audio quality, convenient controls, and reliable build quality.
Know the full specifications of the OnePlus Bullet Earphone Headphones from the "Specifications" bar.
OnePlus Bullet Earphone Price in Bangladesh
OnePlus Bullet Earphone price in Bangladesh is BDT. The OnePlus Bullet Earphone provides you with outstanding audio performance yet is very affordable in price.
Where to buy OnePlus Bullet Earphones in Bangladesh?
Apple Gadgets - a reliable and budget-oriented gadget shop in Bangladesh. OnePlus Bullet Earphone is available in Apple Gadgets. You will get the lowest possible price available for the OnePlus Bullet Earphone. To make everything easy for you, Apple Gadgets offers two-way shopping. You can order through the Apple Gadgets website or directly buy products from the outlets. Guaranteed, you always get the best deal.
So, make a run and grab your desired products from Apple Gadgets.
See more products in the Wired Headphone category.