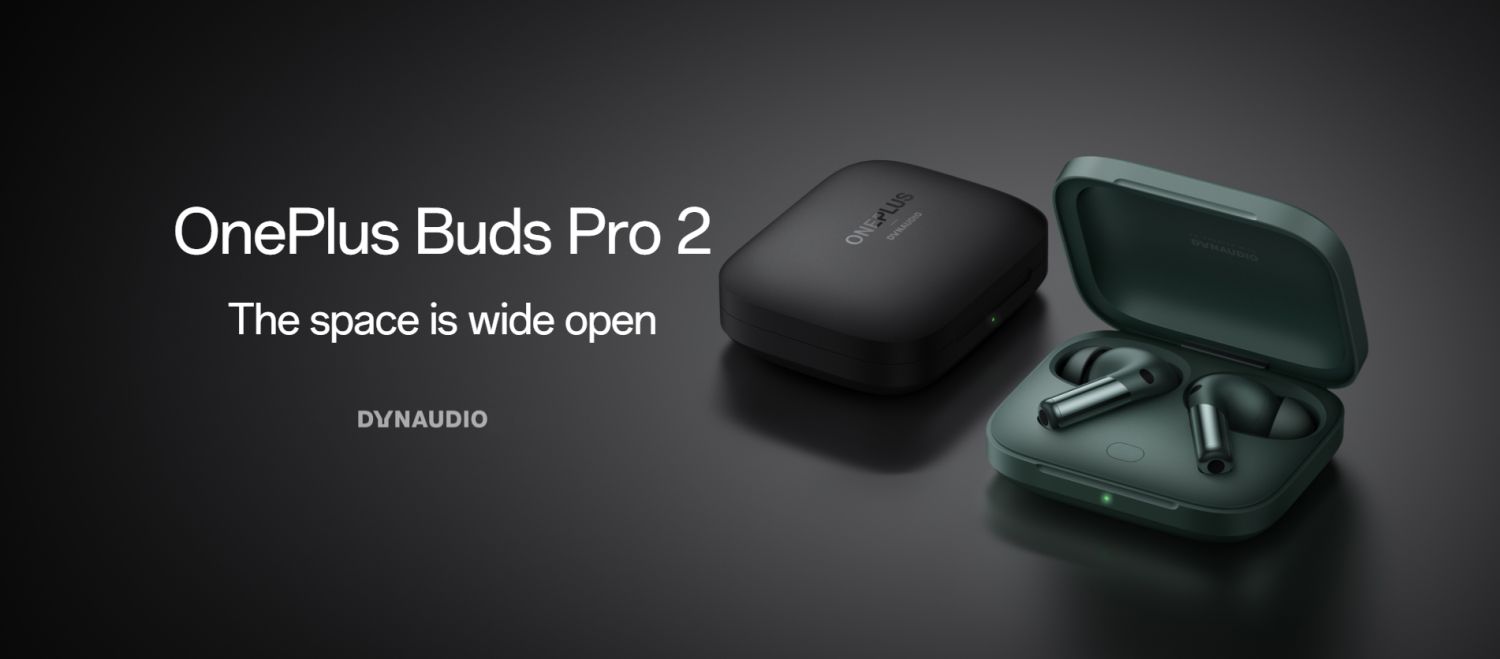 OnePlus Buds Pro 2
The OnePlus Buds Pro 2 are the ultimate wireless earbuds for audiophiles on the go. With an ergonomic and minimalist design, spellbinding colors, and Melodyboost Dual Drivers, they offer exceptional audio quality. Plus, their adaptive noise cancellation, low latency, and Hi-Res Audio with personal tuning make them perfect for any listening situation.
With up to 39 hours of playback time and Google Spatial Audio and Fast Pair available, these earbuds are the ultimate combination of style and substance.
OnePlus Buds Pro 2 Features
Ergonomic and minimalist design with spellbinding colors
Melodyboost Dual Drivers with an enhanced algorithm for exceptional audio
Great Adaptive Noise Cancellation and incredibly low latency
Hi-Res Audio included with personal tuning structure
39 hours of playback time with fast charging capability
Google Spatial Audio and Fast Pair are available
OnePlus Buds Pro 2 Specifications
Body
4.9g (Earbuds)
47.3g (Case)
Driver
Dual Drivers
11mm (woofer)
6mm (tweeter)
Frequency Response
10Hz~40KHz
Connectivity
Bluetooth
V5.3
Battery
39 Hours
Fast Charging
Resistance
Water and Sweat
IP55 (earbuds)
IPX4 (case)
OnePlus Buds Pro 2 Price in Bangladesh
The latest OnePlus Buds Pro 2 price in Bangladesh starts from BDT. OnePlus Buds Pro 2 is familiar with its design, exceptional audio, noise cancellation, fast charging, etc.
Where to buy OnePlus Buds Pro 2 in Bangladesh?
Apple Gadgets — a prominent name in the Bangladeshi gadget-selling market. You can buy any type of gadget from this trustworthy and reliable gadget seller. A huge amount of gadgets and multiple purchasing systems make it convenient for customers to find their desired gadgets.
Apart from having several outlets, they also have an online platform to sell gadgets and accessories. So, it opens up two options for customers. Either you grab your gadget including OnePlus Buds Pro 2 from a retail outlet or just place an order on the Apple Gadgets website.
So, make a run and grab your desired products from Apple Gadgets.
See more products in the Airpods category.