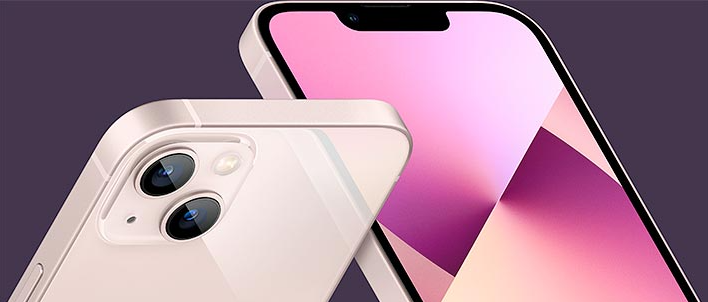 iPhone 13 mini
The iPhone 13 mini seamlessly blends performance and portability, boasting a compact flagship design that belies its powerful capabilities. Renowned for its feather-light build and enhanced features, the device is armed with cutting-edge processors and the latest operating system. Its sleek aesthetics and palette of captivating colors add to its allure. Notably, the dual-camera setup captures enchanting visuals, making the iPhone 13 mini a compelling choice for tech-savvy individuals seeking both style and substance.
iPhone 13 mini- Key Features
Comes with a very compact size and shape that is pretty handy to use
Covered with a strong dynamic display with a great visual experience
Holds a sleek design with solid build quality and a bunch of alluring colors
Impressive performance through the fusion of powerful chipset and software
Magnificent camera quality lets you take some magnificent photography
Long-lasting battery life and quick charging capability are available
Why iPhone 13 Mini?
It delivers a great Smart Performance
It gives the highest Privacy Protection
Familiar for its Durability
For its IP68 Water and Dust Resistance
iPhone 13 Mini Price in Bangladesh
iPhone 13 mini price in Bangladesh is BDT. Get this feature-packed compact-sized flagship iPhone 13 mini from Apple Gadgets to explore the smart world.
Where to buy iPhone 13 Mini in Bangladesh?
Looking for the best place to purchase the latest Apple products or other top-quality gadgets in Bangladesh? Look no further than Apple Gadgets, the unparalleled leader in providing top-notch gadgets in the country. Enjoy the convenience of two shopping options with us – either through our seamless online platform (Apple Gadgets) or by visiting our physical outlets in different locations. Rest assured, we have you covered for all your gadget needs including iPhone 13 Mini.
See more products on iPhone category.