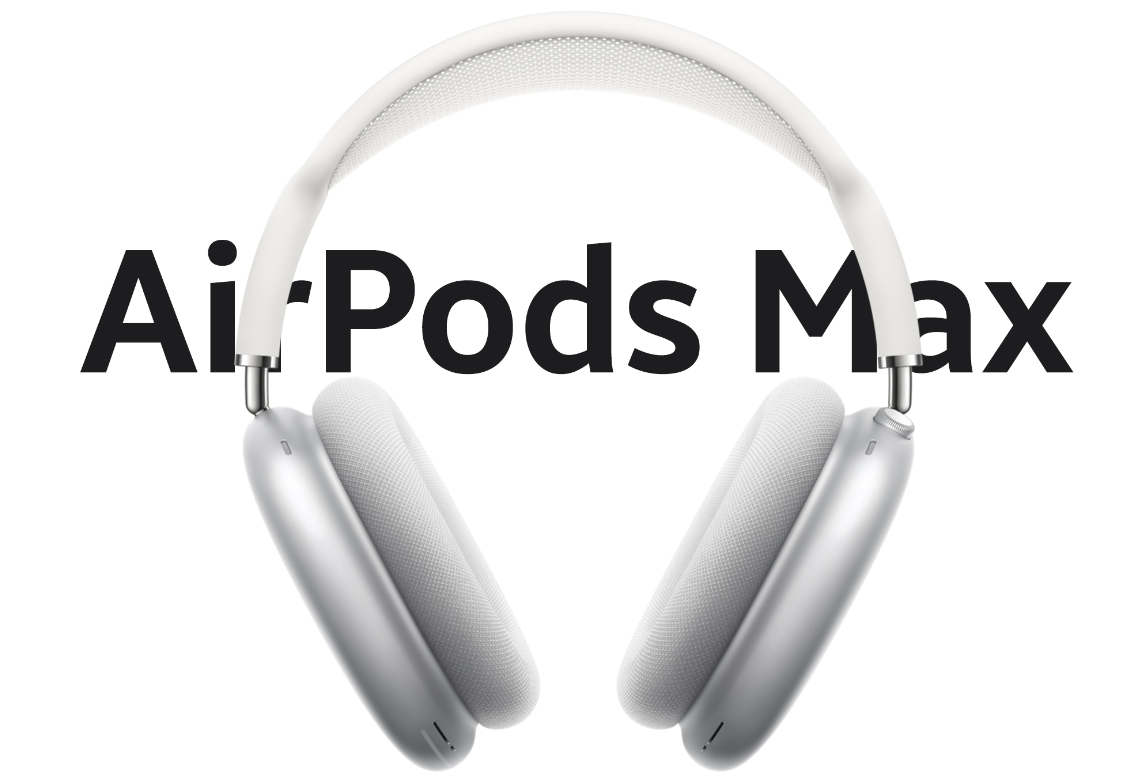 Apple AirPods Max
Apple AirPods Max comes with a nice design and solid build quality to deliver great audio performance. It also contains an amazing active noise cancellation system and transparency mode to produce great quality audio without any outer noise. AirPods bring you comfort with both wearing and audio performance.
Overall, it is a perfect balance between exhilarating high-fidelity audio and the effortless magic of AirPods. The headphones deliver the ultimate personal listening experience with superior comfort.
Apple AirPods Max Key Features
Incredible Design
Apple always tries to keep their product simple but gorgeous. AirPods Pro is also a symbol of that theory. AirPods Pro holds a completely unique design full of elegance. These over-ear headphones have undergone a thorough redesign. AirPods Max is made for an uncompromising fit that provides the best acoustic seal for a variety of head shapes, totally immersing you in every sound.
A breathable knit mesh canopy covering the headband evenly distributes weight to lessen pressure on the head. A surprising balance of strength, flexibility, and comfort is achieved by wrapping the stainless steel frame in a soft-to-the-touch cloth. For a reliable fit and seal, telescoping arms effortlessly extend and stay in place.
The ear cushions are made of acoustically designed memory foam, which softly forms the immersive seal that serves as the basis for amazing sound.
With the Digital Crown, you can easily adjust the volume, change music, take calls, and use Siri.
Awesome Audio Performance
For a headphone, audio performance matters the most. AirPods Max gets a perfect A for its seamless audio performance with the help of some latest technology.
High-fidelity audio and industry-leading Active Noise Cancellation are combined in AirPods Max to create an unmatched listening experience. Each component of their specially designed driver works together to create sound with incredibly minimal distortion throughout the audible range. You'll perceive each note with a fresh feeling of clarity, from the precise mids to the crisp, clear highs and the deep, rich bass.
AirPods Max employs two inward-facing microphones to monitor what you are hearing and a total of six outward-facing microphones to detect noise in your area in order to block out undesired external sound. Your voice is isolated with the use of beamforming microphones.
Excellent Noise Cancellation
Similar to the AirPods and AirPods Pro, the Apple H1 processor, which has at least 10 audio cores to support Adaptive EQ, active noise cancellation, Transparency mode, and Spatial Audio, is housed in each earcup of the AirPods Max. If you're watching a Dolby Atmos movie and a plane is flying overhead, it will sound as though the plane is actually passing above you.
Satisfactory Battery Life
Battery life is an important form factor for an electric device. For wireless headphones, it is very important to have great battery life.
With Active Noise Cancellation and Spatial Audio turned on, you may listen to music, view movies, or converse for 20 hours. So you can have a great long journey with it without having any charging issues. In case, if you are in a hurry, yet don't be upset. Because you can get 1.5 hours of listening time after a short 5-minute charge. Just use the Lightning connection to charge.
You can check out Apple AirPods Max specifications from the Specification section.
Apple AirPods Max Price in BD
Apple AirPods Max price in Bangladesh is BDT. It was released in 2020 and gained popularity for its user-friendly features including ANC and amazing design with satisfactory comfort.
Where to buy Apple AirPods Max in Bangladesh?
Apple Gadgets is a reliable and popular name for buying all kinds of electronic gadgets in Bangladesh. You can buy your desired Apple AirPods Max at the lowest available price in BD. You can make the deal through Apple Gadgets Website or get it from the outlets. Surely you can get the best deal as well as quality after service.
So, why are you late? Grab Apple AirPods Max and explore the trend.
See more in the products Overhead Headphones category.