WWDC 2023: Apple Stuns the Tech World with Game-Changing Product Launches
On Monday, June 6, 2023, Apple revealed its most daring and potentially challenging hardware venture in years with the introduction of the Apple Vision Pro, a mixed-reality headset. 
Tim Cook, Apple's CEO, emphasized Vision Pro's significance, as it blends virtual reality and augmented reality, labeling it a "groundbreaking product" capable of transforming users' interactions with technology, their surroundings, and each other. 
The eagerly awaited announcement took place at the Apple Worldwide Developers Conference, where the company provided glimpses of numerous new OS updates for its hardware and enhancements for its popular products. Here are the key takeaways from the event that you should be aware of.
What new was Announced?
Vision Pro Mixed Reality Headset

VisionOS for Vision Pro

New 15-inch MacBook Air

iOS 17 for iPhone

iPadOS 17

WatchOS 10

FaceTime in AppleTV

M2 Max & M2 Ultra Chip in Mac Studio & Mac Pro

MacOS Sonoma for Mac
Apple Vision Pro
VisionOS

AR/VR Mixed Reality Headset
Apple's Vision Pro headset will utilize Vision, a completely fresh platform purpose-built for this device. This spatial computing platform empowers developers to craft applications, akin to their creations for iOS on the iPhone or macOS on the Mac.
With the ability to run multiple applications, having almost 12 cameras, 5 sensors, six microphones, and a cutting-edge three-dimensional engine, the Vision Pro headset stands as the forefront operating system meticulously crafted for spatial computing.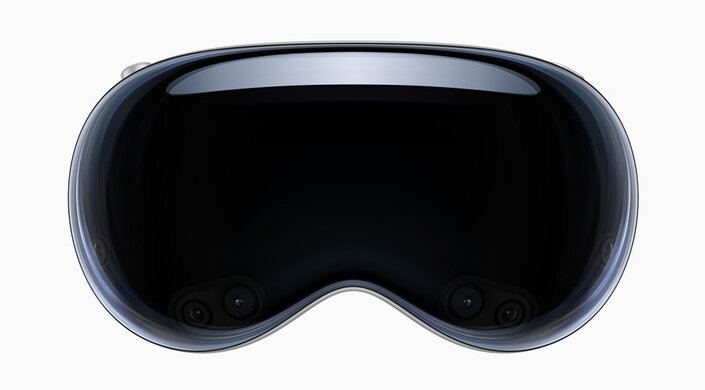 Defying rumors, Apple surprises with the naming of the operating system for the Vision Pro mixed reality headset, opting for the unexpected naming "VisionOS" instead of the speculated "xrOS." Except the rumors were missed, as Apple gave their similar naming to the OS as VisionOS to the mixed reality headset Vision Pro.
New MacBook Air 15"
The new MacBook Air 15'' from Apple is an impressive addition revealed in WWDC23. With the latest feature of the M2 chip, it delivers powerful performance and enhanced capabilities. Notably, the 15-inch size, previously limited to 13-inch models, is now available, offering users a larger liquid retina display and 18-hour battery life. The new MacBook Air combines sleek design, cutting-edge technology, and increased screen real estate for an exceptional user experience.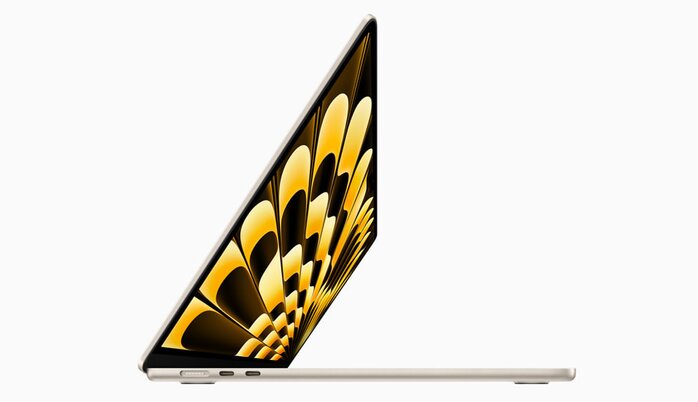 iOS 17
During the WWDC23 event, Apple introduced iOS 17, bringing a range of exciting updates. Users can now share and view content in a faster and smoother manner. Notable features include customizable phone calls, live transcript functionality in messages, and the ability to easily share contacts using Namedrop. 
Additionally, users can create stickers with live stickers and memoji, record audio or video for missed FaceTime calls, and enjoy the engaging standby mode with custom animations and even sneak peeks of past memories. The highlight of iOS 17 is SharePlay, enabling music sharing and more interactive experiences.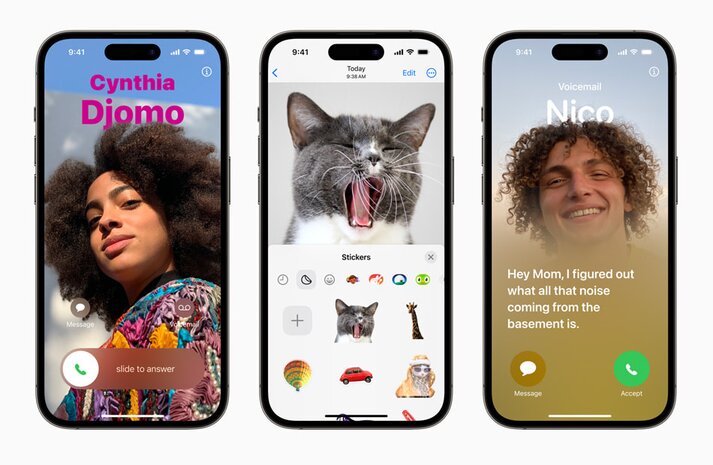 New Mac Studio & Mac Pro
The Mac Studio is a game-changer for creators and creative visionaries, boasting the new M2 Max and M2 Ultra chips. This powerful and compact small workstation transforms your space into a dynamic creative studio, providing unparalleled performance and capabilities.
On the other hand, the Mac Pro the full-size desktop, got updated features after nearly three years since its 2019 release, continues to revolutionize specialized workflows. With its remarkable Apple silicon and PCIe expansion, it delivers groundbreaking performance and versatility.
Other OS revealed in WWDC23
WWDC23 brought exciting updates to various operating systems. macOS Sonoma enhances video call presence and offers new ways to access information. Gaming performance receives a boost, allowing users to enjoy a wide range of new games.
Surprisingly, renowned game developer Hideo Kojima showcased the exclusive game "Death Stranding Director's Cut Edition", available on the Apple Mac Studio. 

In watchOS 10, comprehensive app redesigns provide more information at a glance, while advanced metrics cater to cyclists and insights support mental and vision health.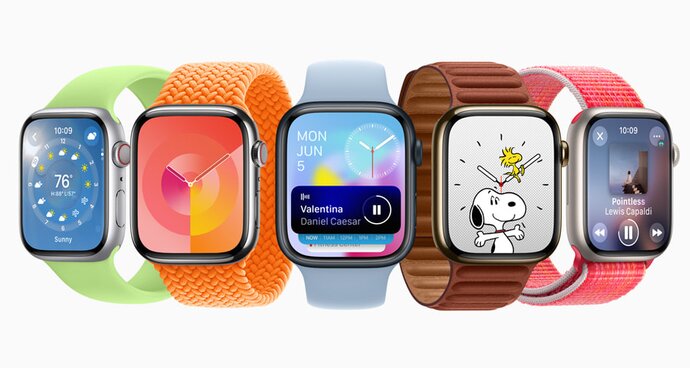 tvOS 17 transforms the home's biggest screen, introducing FaceTime and new video conferencing capabilities, further enhancing the entertainment experience. These updates offer personalized and immersive experiences across Apple devices.
Source: Apple NewsRoom, CNBC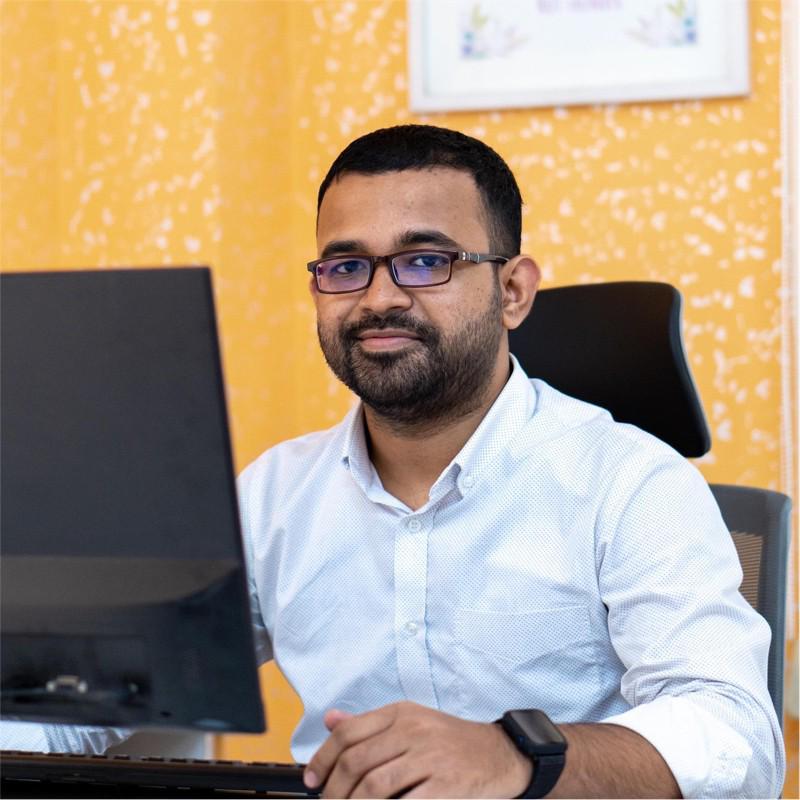 Mohammad Shariful Islam is the CEO and MD of Apple Gadgets, a leading e-commerce and retail chain for gadgets in Bangladesh. He has a passion for technology, entrepreneurship, and holds a decade of experience in gadget E-Commerce. He's committed to providing the best possible shopping experience for customers by delivering the latest and trendy gadgets.