OnePlus 11R vs Google Pixel 7: Premium Mid-range head-to-head
When OnePlus 11R came out in the market with its top-notch specs in a budget-friendly price tag, it really made quite a hype among mid-range users. Still, there is another contender that needs to be mentioned alongside that similar price category, which would probably be the Google Pixel 7. In today's comparison review between the OnePlus 11R vs Google pixel 7, there few key elements that make them apart.
So, let's dive into the overall review between the OnePlus 11R 5g features vs the Google pixel 7 to understand more about their differences.
Table of Contents
Check the latest price of OnePlus 11R and price of Google Pixel 7
OnePlus 11R vs Google pixel 7: Design
Starting off with the design of the OnePlus 11R vs Google pixel 7, both companies have their unique proposition. The OnePlus 11R comes slightly taller at 163.4mm height and has a heavier 204 grams of weight. On the other hand, the Google pixel 7 comes with a compact 155.6 height with 197 grams of weight making it more compact & comfortable to hold on to. 
Besides that, there are a few key build differences as well.  OnePlus 11R's Gorilla Glass 5 on the front and back adds durability, while the plastic framing could be seen as a downside. However, the back has a premium look with its camera cutout.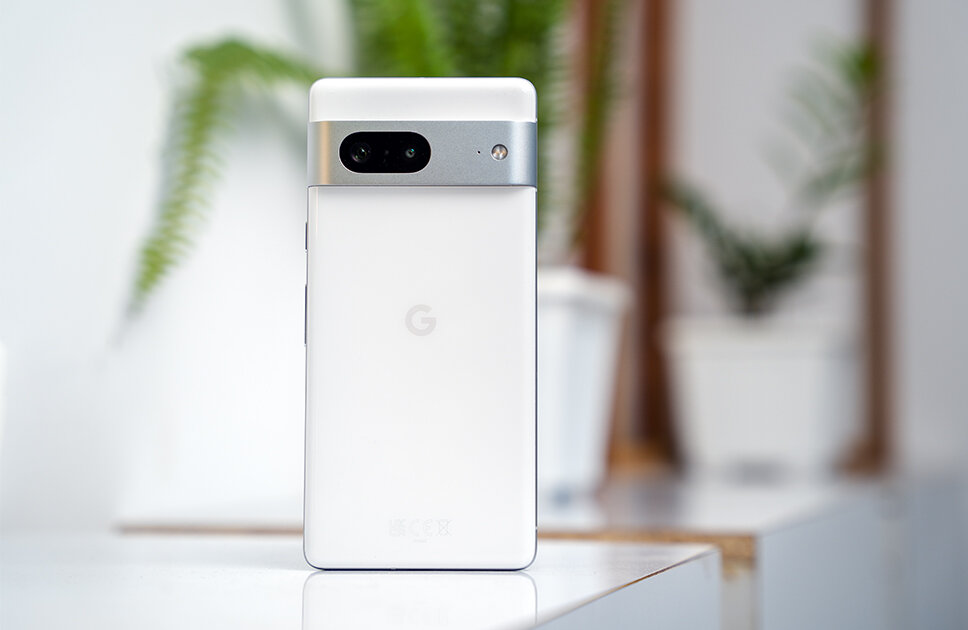 In contrast, the Google Pixel 7 features Corning Gorilla Glass Victus on the front and back with an aluminum frame. And most importantly, google pixel 7 waterproof protection provides an IP68 dust and water resistance rating. Which is a plus for users who are often exposed to water or dusty environments. 
The key design differences between the two devices may come down to personal preference. The OnePlus 11R's larger size and use of plastic framing may not be for everyone, but the Gorilla Glass 5 and premium back design offers a level of durability and style. 
Meanwhile, the Google Pixel 7's compact size, aluminum frame, and IP68 rating may appeal to users who prioritize a handy device and require protection against the elements.
Read Full Review of OnePlus 11R
OnePlus 11R vs Google pixel 7: Display
Moving on to the display section of this OnePlus 11R vs Google pixel 7 comparison, the OnePlus 11R and Google Pixel 7 offer impressive displays, but the OnePlus 11R comes out on top with its larger and more advanced display. 
The OnePlus 11R boasts a 6.74-inch Fluid Amoled display with a resolution of 1240 x 2772 pixels and a high pixel density of 451ppi. It also offers a faster refresh rate of 120Hz, providing a smoother and more responsive experience when scrolling through apps and menus. The display supports HDR10+ and can provide a peak brightness of 1450 nits, making it great for viewing in bright outdoor environments.
On the other hand, the Google Pixel 7 features a smaller 6.3-inch AMOLED display with a resolution of 1080 x 2400 pixels and a lower pixel density of 416ppi. The refresh rate is 90Hz, which is still fast but not as quick as the OnePlus 11R. However, it does offer a peak brightness of 1400 nits, making it competitive as well when consuming content.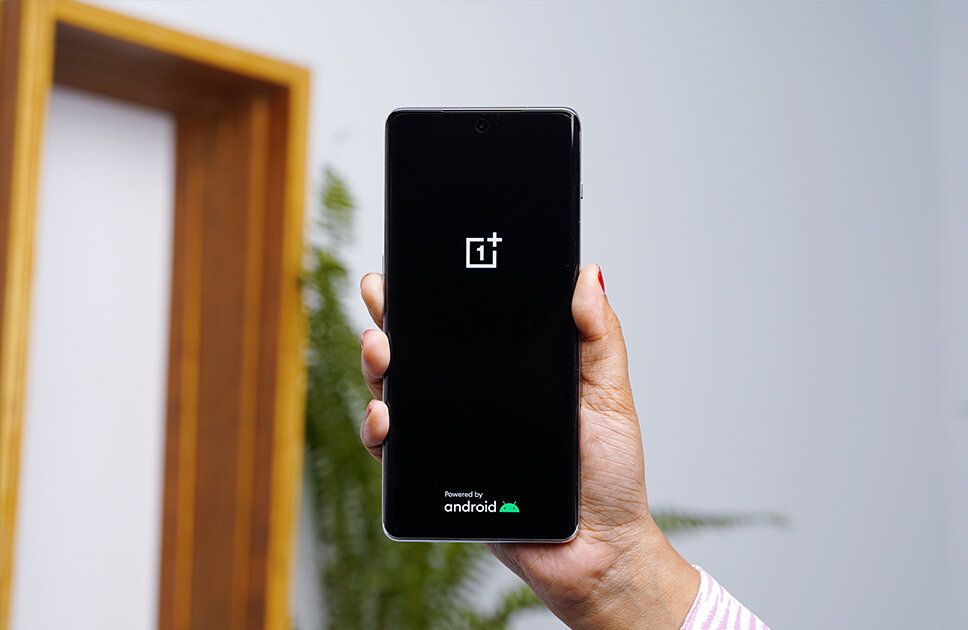 Both displays offer great viewing experiences, but the OnePlus 11R's larger size, higher resolution, and faster refresh rate make it the better option for those who prioritize a high-quality display.
OnePlus 11R vs Google pixel 7: Camera
When it comes to the oneplus 11R 5g camera review between the Google pixel 7 camera, both represent their unique strengths. While both phones feature the same main sensor of 50 MP, there are some differences that set them apart.
The oneplus 11R 5g camera has a triple camera setup with a 50MP wide, 8MP ultrawide, and a 2MP macro lens. This additional macro lens can be useful for taking close-up shots, but it may not be important for some users. The 11R also has a 16MP front camera that shoots 1080p at 30fps, which is decent for video calls and selfies.
On the other hand, the google pixel 7 camera also comes with a 50MP wide-angle main sensor that shoots 4K and comes with cinematic blur for making quality videos. and a 12 MP ultrawide sensor. The Pixel 7's camera is known for its exceptional image quality and low-light performance, thanks to its computational photography technology. 
The Pixel 7 also offers 4k recording at 30fps and a 10.8MP front camera that also records 4K at 30fps, making it a better choice for those who prioritize video recording.
OnePlus 11R vs Google pixel 7: Performance
After a close inspection of the OnePlus 11R vs Google pixel 7 performance level, both OnePlus 11R and Google Pixel 7 are designed to deliver top-notch performance. 
The oneplus 11R 5g processor is from Qualcomm's Snapdragon 8+ Gen1 chipset with Adreno 730 GPU, making it a powerhouse for gaming and camera performance. The LPDDR5X RAM technology of 16GB is a huge advantage over Pixel 7's 8GB RAM, allowing oneplus 11R 5g snapdragon to be superior to multitasking and faster app launching.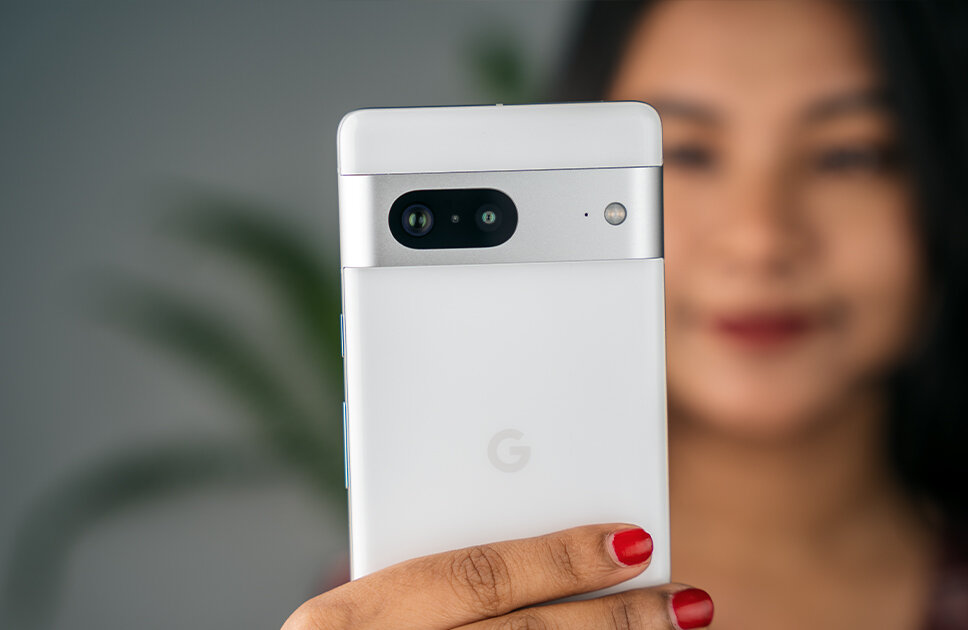 On the other hand, Google Pixel 7 comes with a custom-built processor called Google Tensor G2, which is designed to deliver even more power, efficiency, and security compared to their last year's Tensor. The 8GB LPDDR5 RAM is more than capable of handling daily tasks with ease, while the Mali-G710 MP7 GPU provides excellent graphics performance for gaming and other tasks.
OnePlus 11R vs Google pixel 7: UI & OS
As for the UI, both the OnePlus 11R and Google Pixel 7 come with the latest Android 13 operating system. However, OnePlus 11R's Oxygen OS 13 offers a more personalized and smoother experience with its unique features like Zen Mode and seamless performance. 
On the other hand, Google Pixel 7 promises to provide a secure and up-to-date experience with five years of Pixel updates directly from Google. 
It ultimately comes down to personal preference whether one prefers Oxygen OS's customizable options or Google's guarantee of security and updates.
OnePlus 11R vs Google pixel 7: Battery
Battery performance is a really important factor as the better the battery the better the performance of usage you will be getting. And in this comparison review of the OnePlus 11R vs Google pixel 7, both the companies offer respective battery life.
OnePlus 11R comes with a massive 5,000mAh battery and has faster charging with its impressive 100W wired Supervooc charging technology. 
On the other hand, Google Pixel 7 offers a competitive 4355mAh battery with a decent 20W wired charging. The google pixel 7 wireless charger doesn't come with the box, although it does come with the added benefit of Qi certification for 20W wireless charging convenience. The google pixel 7 fast charging rates up to 20 watts and Google also claims to provide all-day battery life and up to 72-hour battery life with Extreme Battery Saver mode. 
Those who prioritize fast charging may prefer the OnePlus 11R, while those who value wireless charging and all-day battery life may opt for the Google Pixel 7.
OnePlus 11R vs Google pixel 7: Overall Specs
Here is a more specified overview of the OnePlus 11R 5g specifications against the google pixel 7 specs-
Specs
OnePlus 11R
Google Pixel 7

Display

6.74''

120Hz Fluid AMOLED

, 2772 X1240 pixels 450 ppi, HDR10+

6.3'

' 90Hz AMOLED, HDR10+, 416ppi, 1400nits

Protection

Corning Gorilla Glass 5, Plastic Frame

Corning

Gorilla Glass Victus

, Aluminum Frame,

IP68

Dust/Water resistant

Camera

Main:

50 MP

, f/1.8, 24mm Wide, OIS

8 MP, f/2.2, 120˚ Ultrawide, 

2 MP, f/2.4, Macro Lens

LED flash, HDR, panorama

Video: 4K@30/60fps
Front: 16 MP, 24mm equivalent, Fixed Focus.

Main:

50 MP

, Super Res Zoom up to 8x

12 MP Ultra-Wide, 114˚ FOV

LED flash, HDR, panorama

Video: 4K@30fps
Front: 10.8 MP f/2.2,
Video: 4K@30fps, 7x Digital Zoom

Platform

OS:

OxygenOS based on

Android 13

CPU: Snapdragon 8+ Gen 1 (4nm)

GPU: Adreno 730

OS:

MIUI 13 on

Android 12

CPU: Google Tensor G2 Titan (6nm)

GPU: ARM Mali-G68 MC4

RAM

8 GB/16 GB

LPDDR5X

8GB LPDDR5

ROM

Storage: 128GB/256GB, UFS

3.1

128/256GB,

UFS3.1

Battery

5,000 mAh,

100W SUPERVOOC

4,355mAh, 20W Wired, Qi-Certified

Audio

Dual Stereo

Speakers,

Noise cancellation

support

Stereo speakers,

3 microphones,

Noise suppression

Connectivity

5G

, LTE, Bluetooth 5.3

5G

, LTE, Bluetooth 5.2

Colors

Galactic Silver, Sonic Black

Obsidian, Snow, Lemongrass
Based on current google pixel 7 bd price and , you might be thinking about which one is right for you, well here are short key points for making a wiser decision:
Get the OnePlus 11R, if:
> You want a faster charging capability and the power of 100W SUPERVOOC;
> You prefer Qualcomm chipset of Snapdragon 8+ Gen1;
> You want a premium edge-to-edge display with greater resolution.
Check the latest price of OnePlus 11R
Get the Google pixel 7, if:
> You want the best-performing device from Google;
> You would prefer better build quality with an IP rating;
> You need a smooth and solid stock Android experience.
Check the latest price of Google Pixel 7
In conclusion, if you're a heavy user who demands more power, OnePlus 11R might be the better option due to its higher RAM and storage capacity. However, if you're looking for a phone that offers the cleanest stock Android experience with Google's latest Tensor G2 chipset, then the Google Pixel 7 would be ideal for you.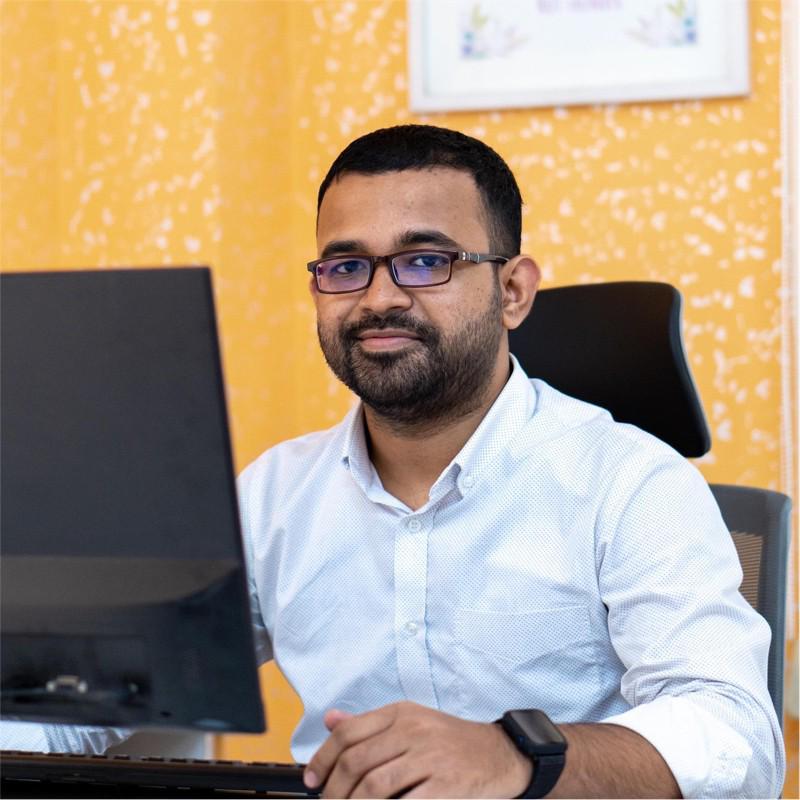 Mohammad Shariful Islam is the CEO and MD of Apple Gadgets, a leading e-commerce and retail chain for gadgets in Bangladesh. He has a passion for technology, entrepreneurship, and holds a decade of experience in gadget E-Commerce. He's committed to providing the best possible shopping experience for customers by delivering the latest and trendy gadgets.